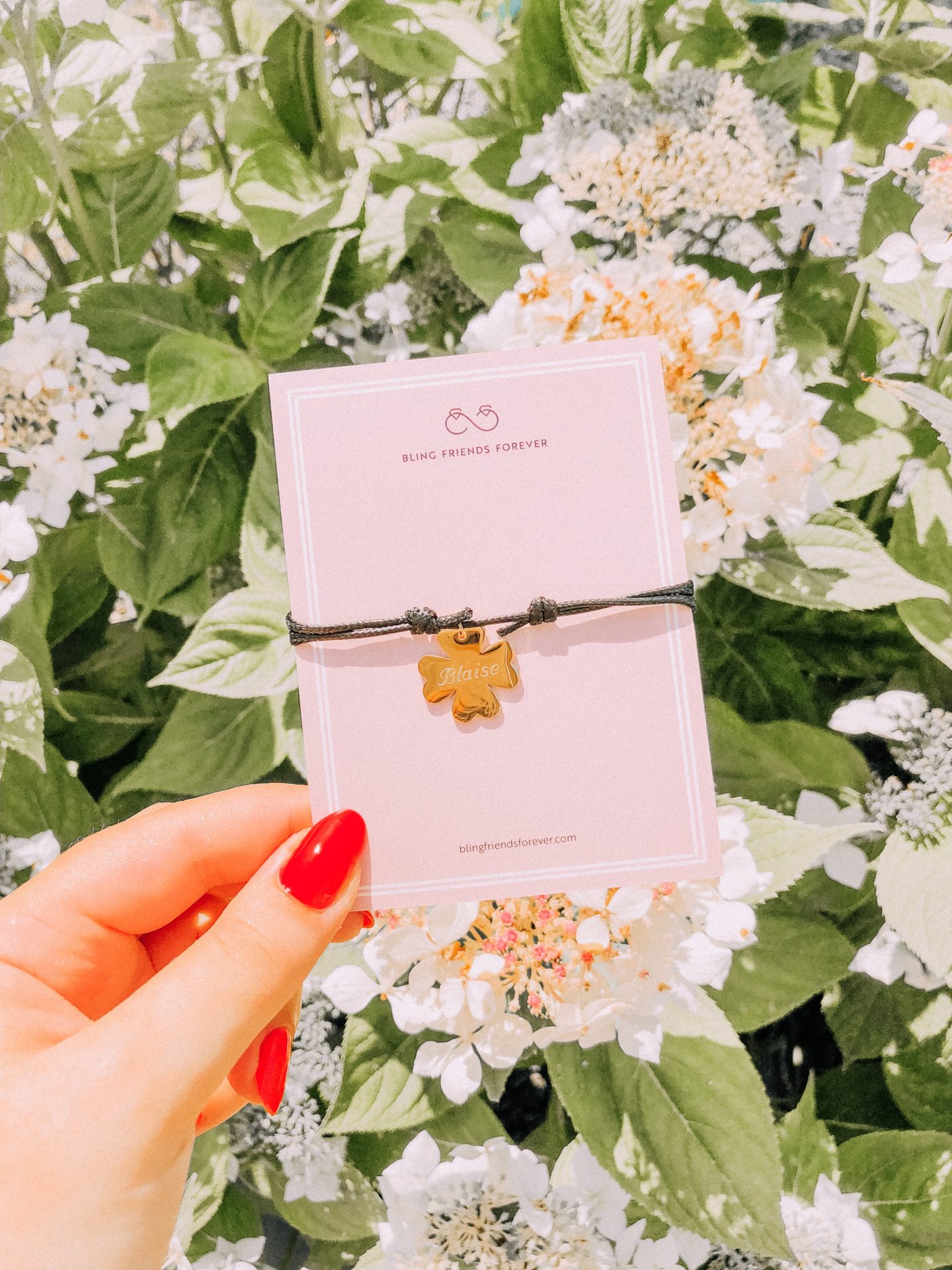 You guys, my jewelry collection is getting out of control! But I secretely love it, not going to lie. It's so mich fun going through my jewelry box in the morning, picking out which pieces to wear that day. I recently received another jewelry piece, a beautiful bracelet by the brand Bling Friends Forever. It's so pretty, I had to share with you all!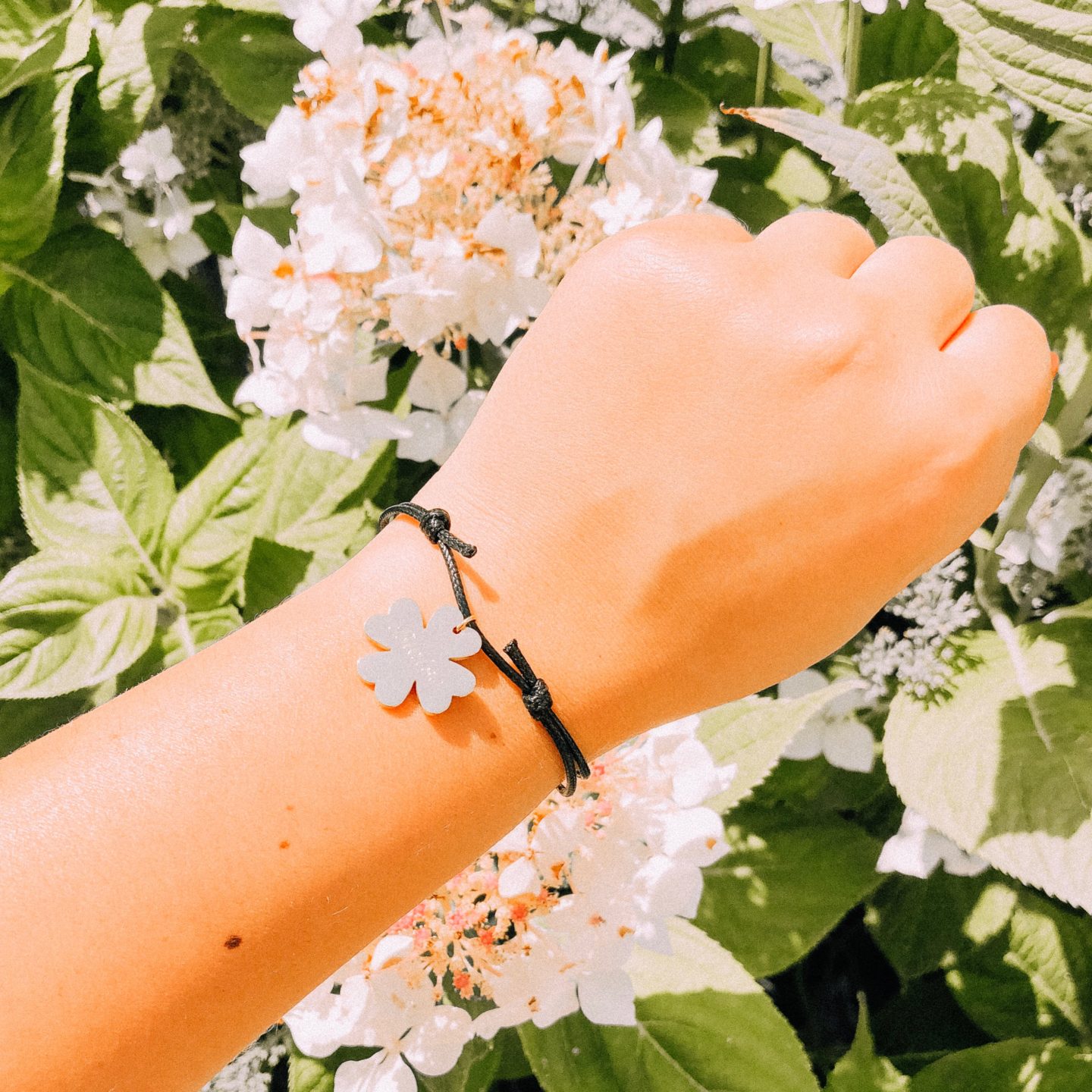 Bling Friends Forever is actually a Belgian company (yaay for supporting local businesses) that makes personalized bracelets. They let you pick the color of the fabric bracelet, wether you want a gold or silver pendant and the type of pendant (there are five different designs). Next, you can choose an engravement of 10 characters max.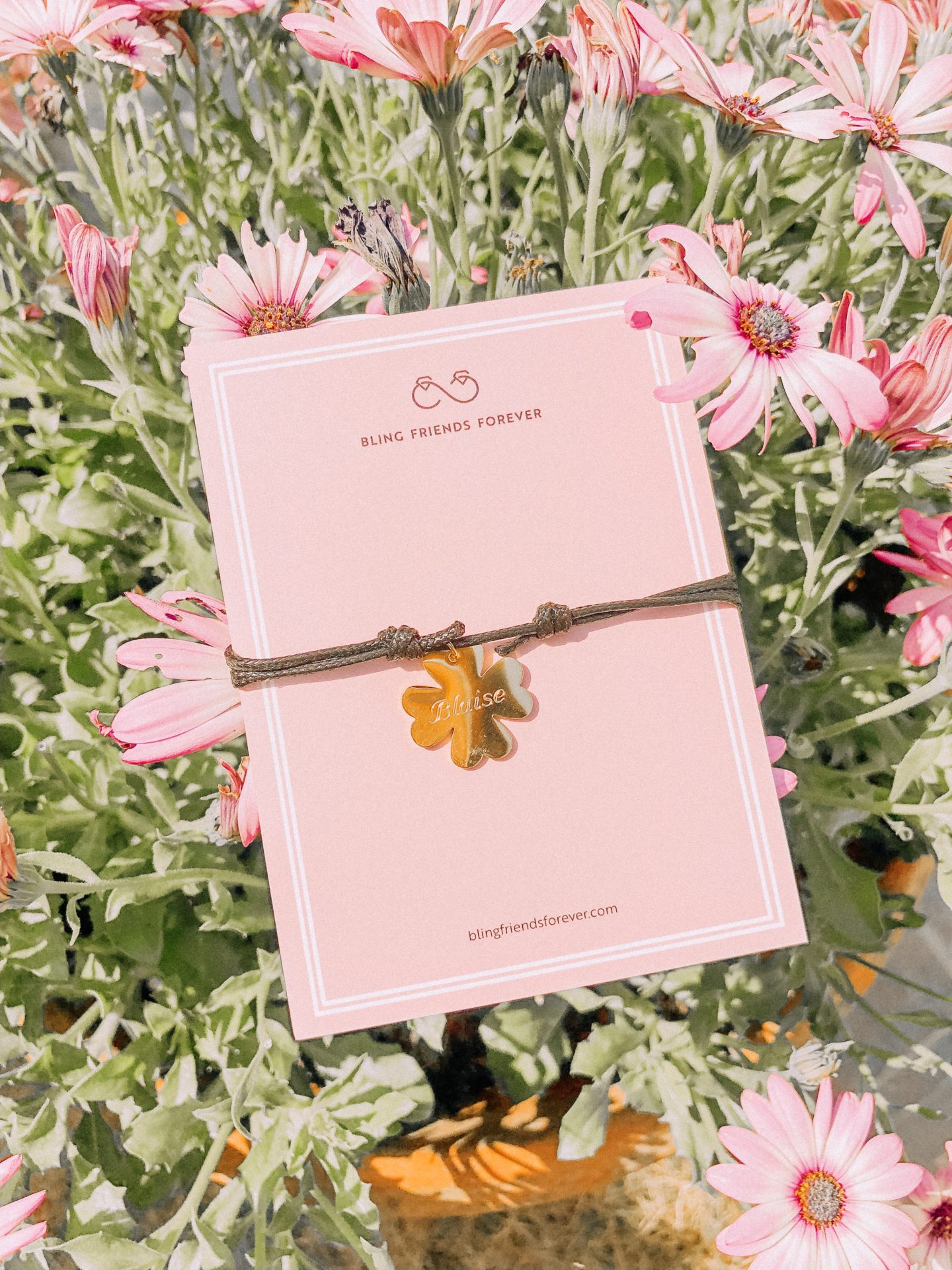 I decided to go for a black bracelet with a gold clover pendant engraved with my last name 'Blaise'. Blaise means a lot to me since both my blog & online store have my last name in it and I'm SO proud of both.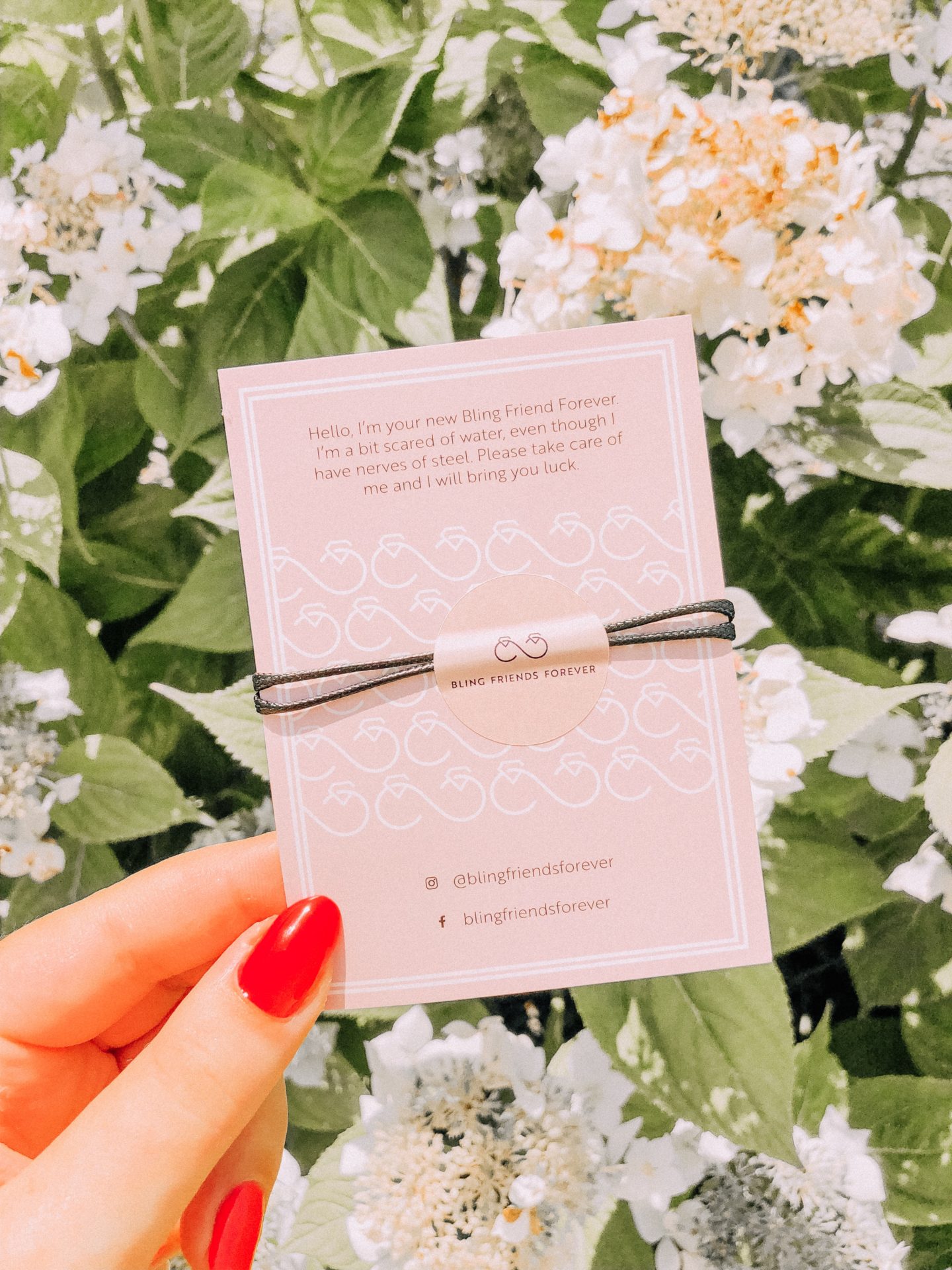 AVAILABILITY
No matter what pendant or engravement you get, the bracelets retail for €30 each on the Bling Friends Forever website. Whenever you decide to buy these in bulk (for example as a bridesmaids gift) you get a lot of discount too which is awesome!
What are your thoughts? Do you like personalized jewelry?