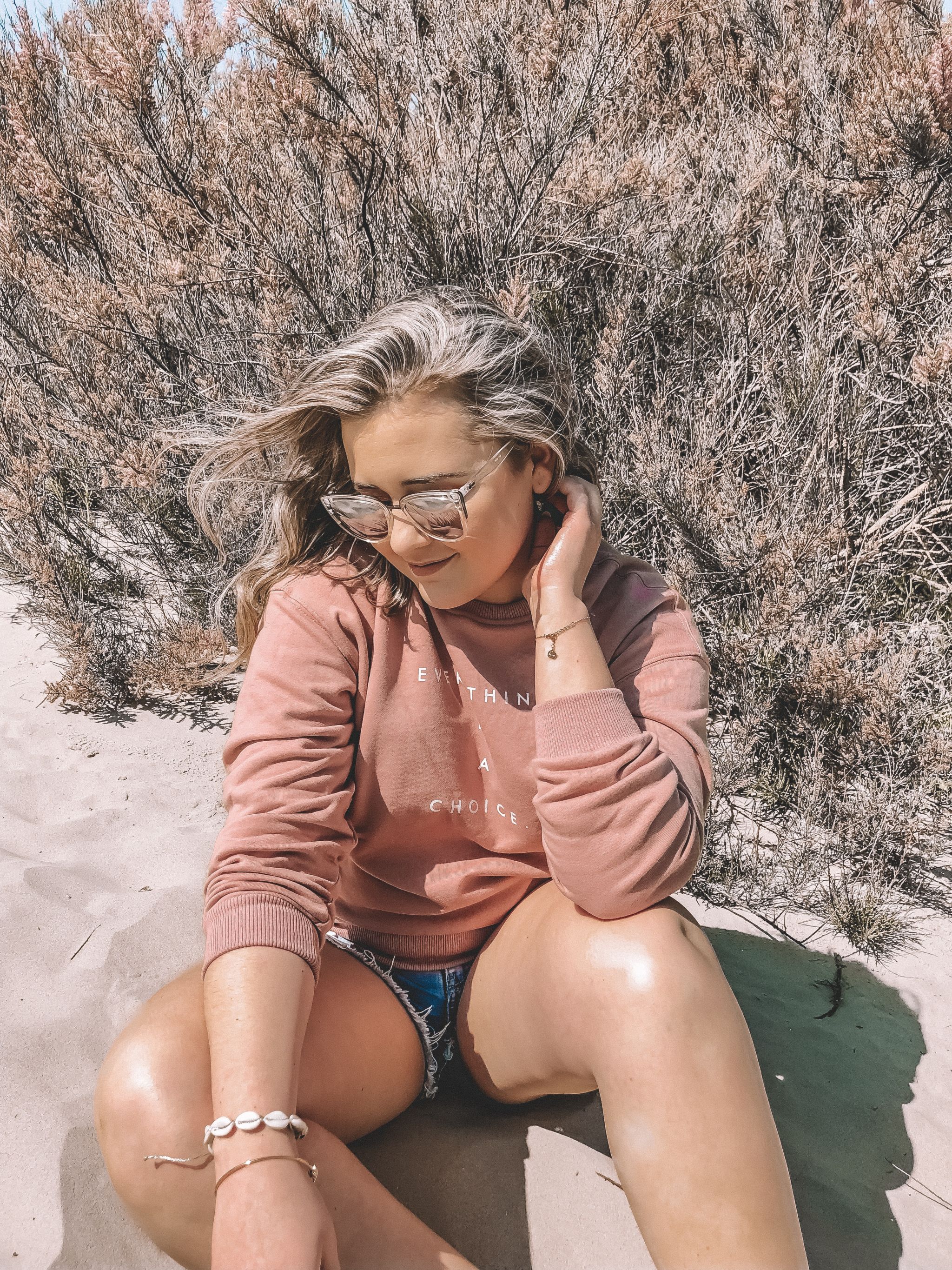 Hey loves! Believe it or not, but I'm already sitting down to write you guys another blogpost! I've been so motivated lately to pick up where I left things off. I used to be so good at writing posts, uploading YouTube videos,… but the past couple of months I've been slacking so much. If only time was something you could buy, am I right?!
Shop This Post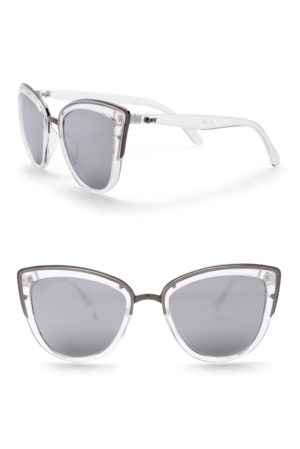 Anyways, today's post is all about a new sweater I have been absolutely loving and wearing to death. Our new Summer 2019 Collection just launched on BlaiseBoutique.com and I don't think I've ever been this excited about one of our collections. I literarily have every single piece hanging in my closet and have been taking pictures for Instagram in all of the outfits.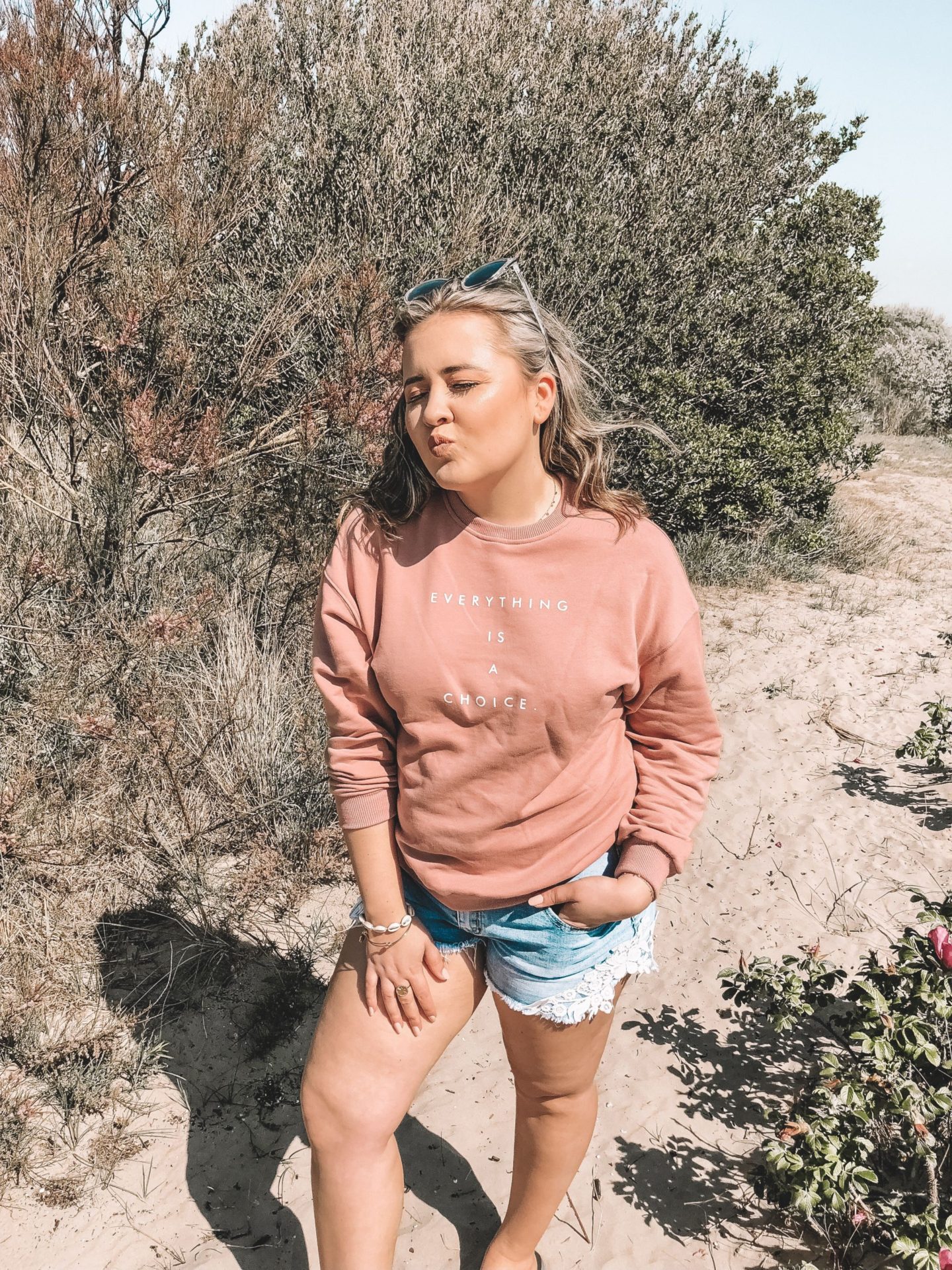 One of my favorite pieces from our new line is definitely this pink "Everything is a Choice" sweater. It's so cosy, I love the color, fit and above all adore the quote on it.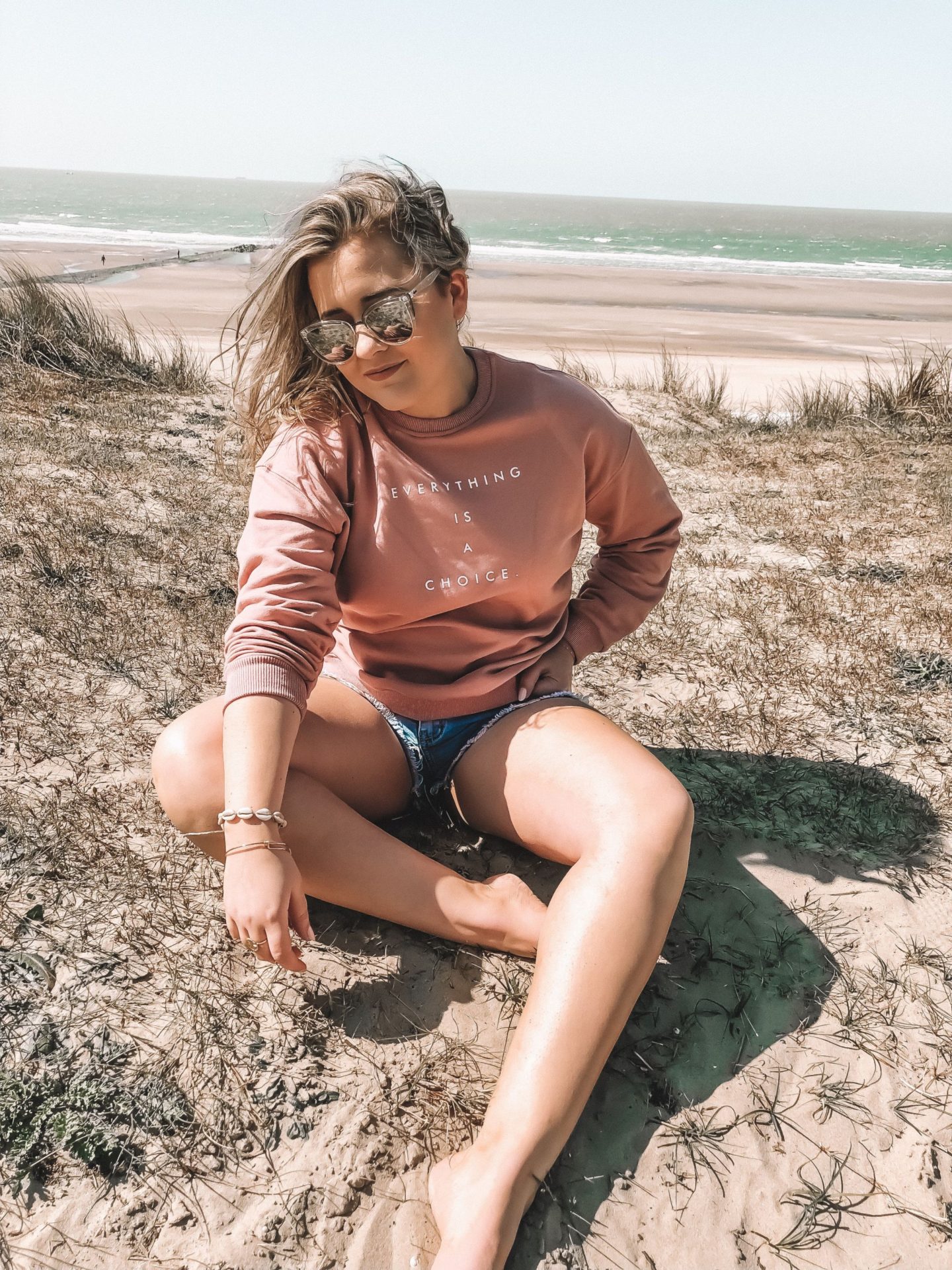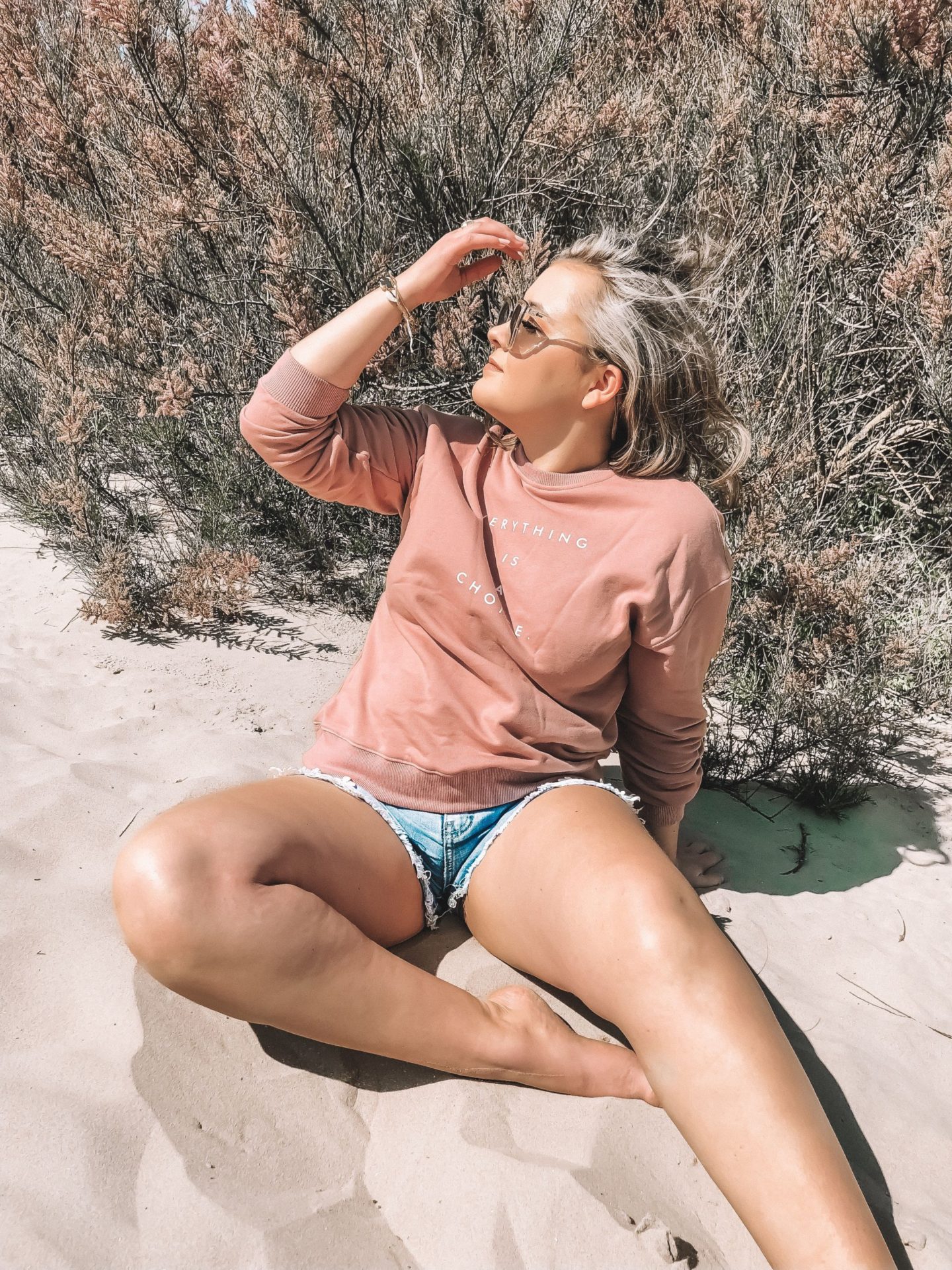 What do you guys think? Don't forget to follow me on Insta to see me style more of our new collection!