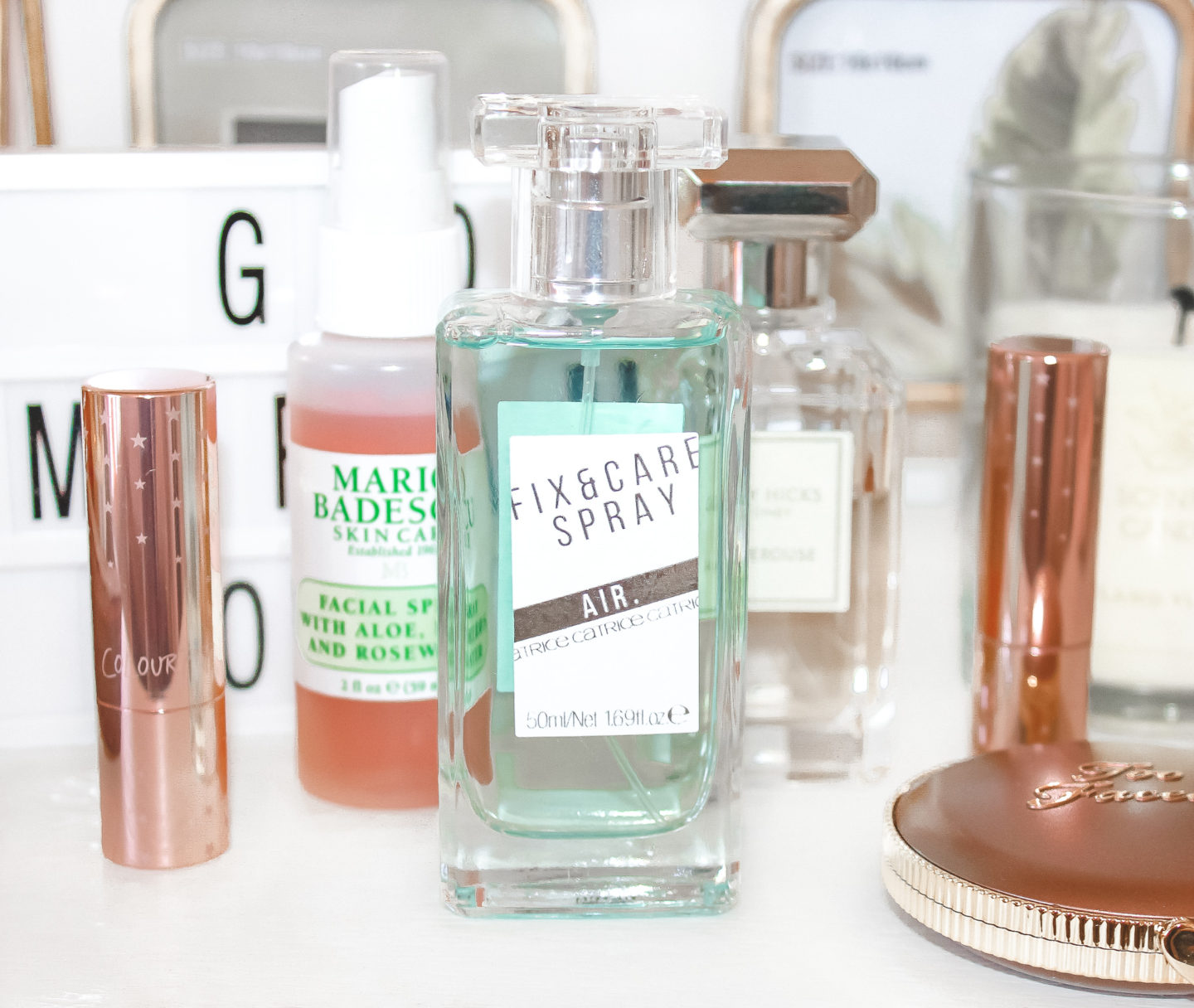 I honestly don't know why, but lately I've been obsessed with trying out different setting sprays. I just love the feeling of spraying my face and adding back some hydration after applying so much powder. So when I saw that Catrice released their new "Fix & Care Spray" limited edition line I was immediately drawn to the beautiful perfume-looking bottles. Keep on reading to find out my thoughts on the spray I picked up!
"Fixing sprays are little miracles: a few sprays are enough to say goodbye to a pale complexion! The Limited Edition "Fix & Care Spray" by CATRICE offers seven fragrant make-up setting sprays. From fresh wooden, delicate floral to fruity notes: The different fragrances are sure to captivate the senses. For small relaxation breaks when you're on the go and a revitalizing effect on the skin."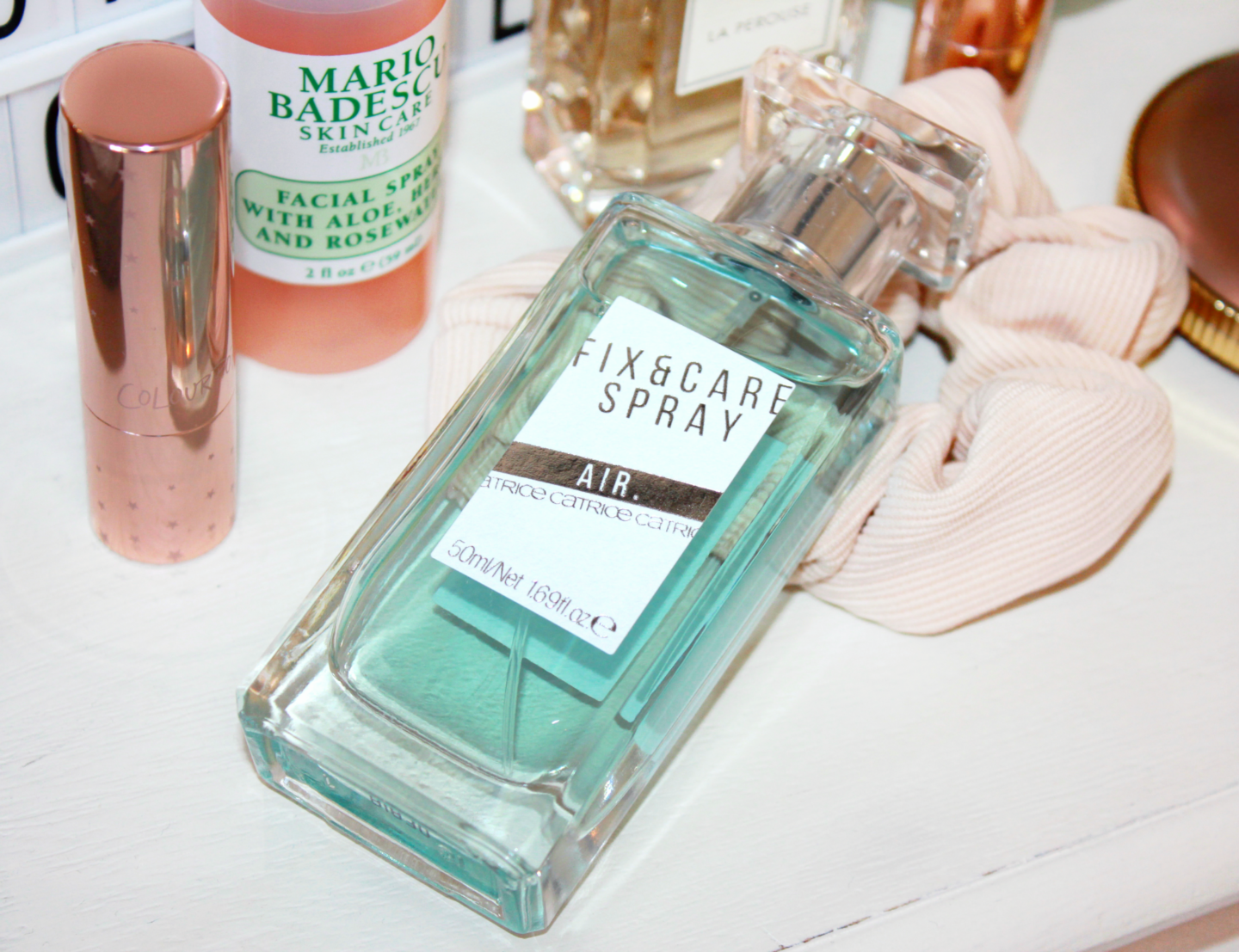 The packaging these sprays come in is absolutely beautiful and reminds me of a perfume bottle. It's a glass bottle that looks and feels so luxe, I love it!
The mister also looks like one that would be on a perfume bottle, but luckily it doesn't spray the same as perfume would. It's a little bit harsh, but if you keep it far enough (they recommend 30cm), it actually doesn't feel too aggressive. I spray about 5 times, since I like to drench myself in setting spray, but 3 would be more than enough. This collection is all about the scents, so of course there's a pretty strong scent to these. They all smell differently, but the one I got ('Air') smells super fresh and floral. I personally don't mind the smell since it fades away after a while, but if you're sensitive to fragrance, you might want to skip on this collection. They also have a subtle color to them and at first I thought it was the bottle. But upon further investigation, I noticed it's actually the product itself. So not sure how I feel about my setting spray having coloring added to it.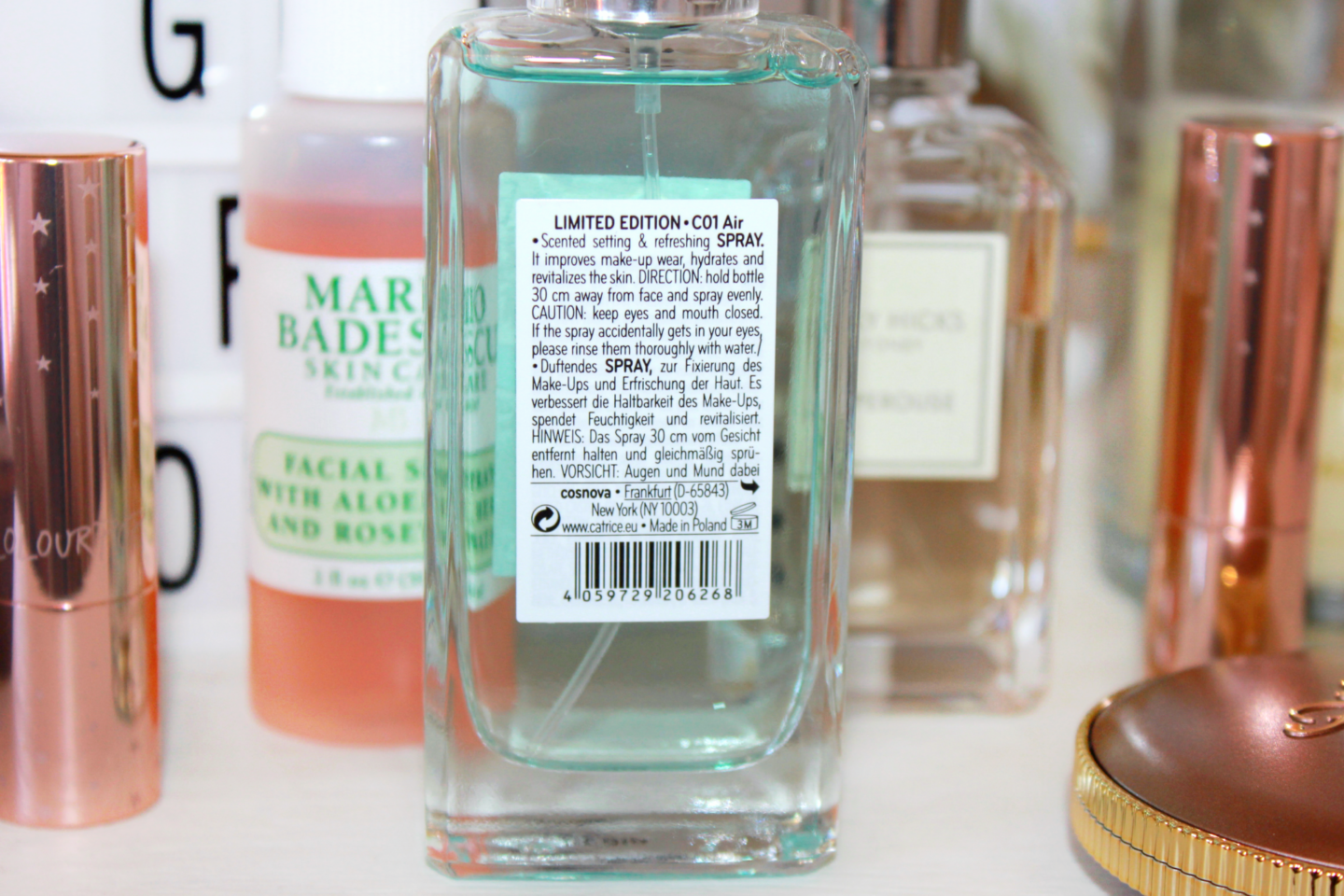 Now onto the performance of the spray. If you're looking for a spray that will make your makeup last longer, this is not the one for you. I would recommend splurging on the Urban Decay All Nighter setting spray if that's what you're looking for. But if you like a spray that will get rid off the powderiness after you're done with your makeup, this is a great option! It feels super refreshing on the skin and adds back some hydration. I've also used the spray throughout the day to refreshen my skin and it feels so good! So it's definitely a multi-use product if you ask me!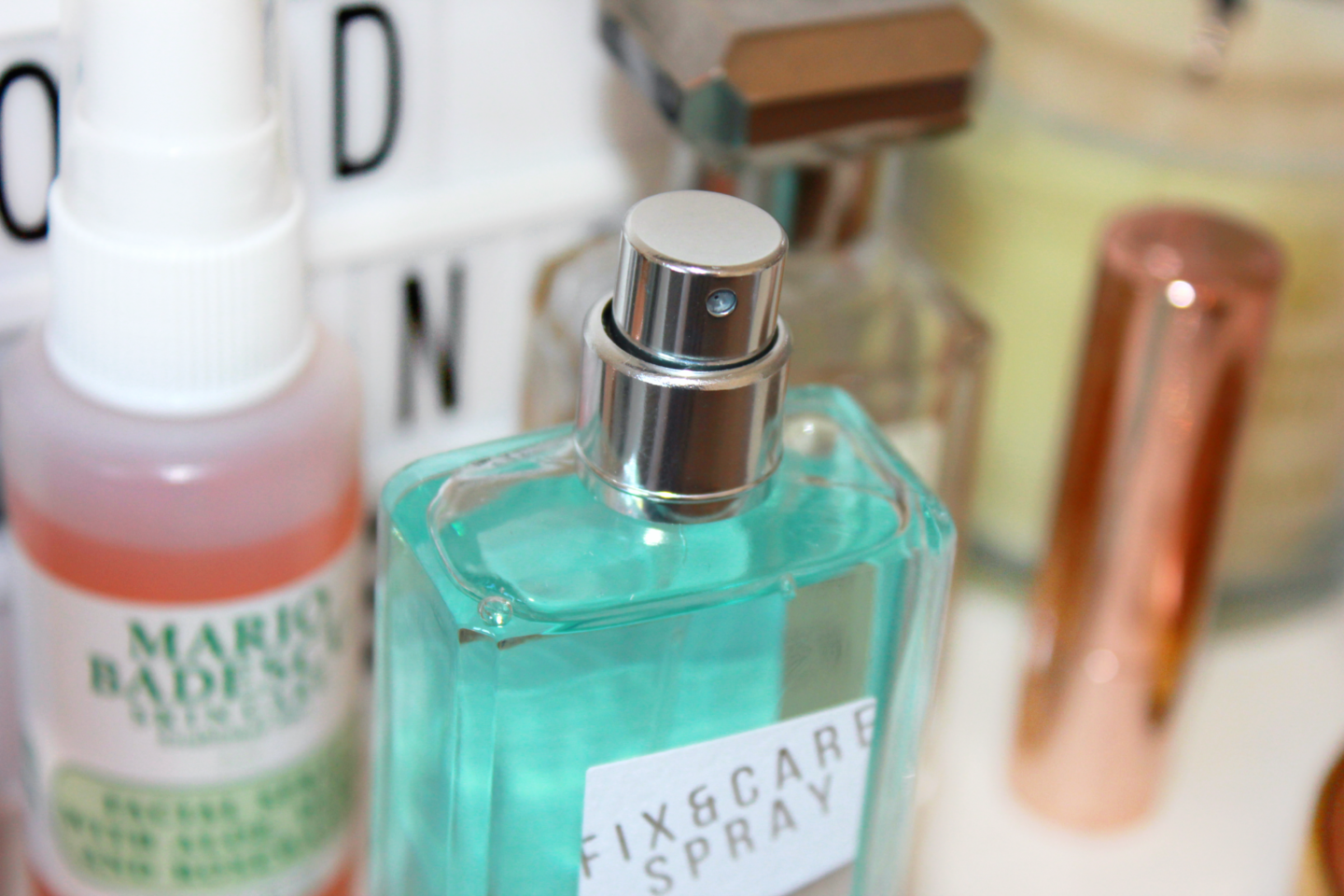 I actually really enjoy using this spray since it feels super refreshing on the skin. I don't think it prolongs the wear of my makeup, but it does a great job setting my makeup down. I love the scent and the bottle looks gorgeous on my vanity.
The limited-edition Catrice Fix & Care collection is now available at the drugstore until June. Each spray retails for €6,99 (50ml) which is super affordable!