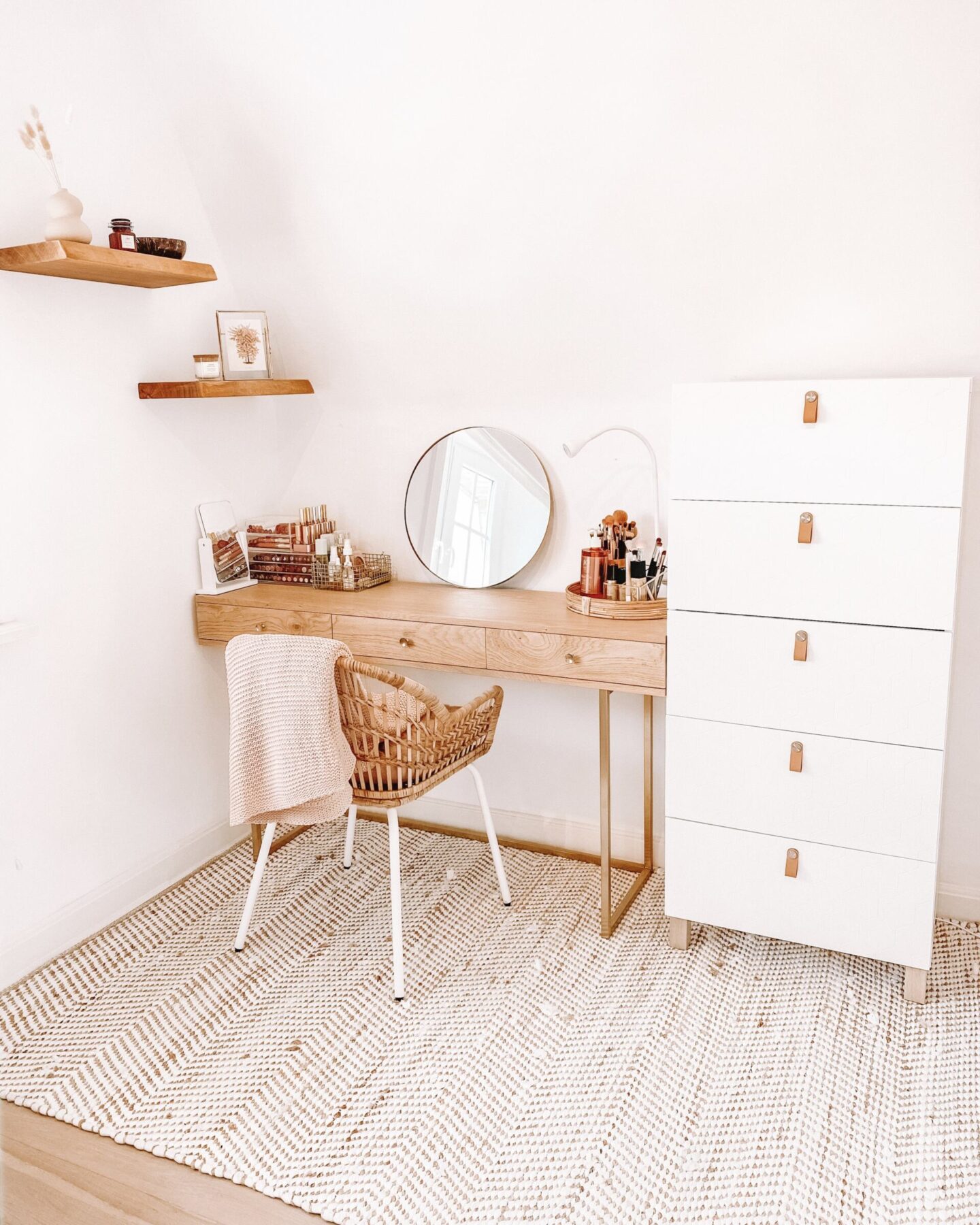 Wauw, I don't even know how to start writing this blogpost, it's been almost a year since I last updated my blog. But since this whole Quarantine mess started I've had a little bit more time on my hands. The world is absolutely crazy right now, but on the other hand I've been taking this time to do the things that had been on my to-do list for quite some time now. One of those things was to update my blog. So even though this situation is far from ideal, I've been trying to make the best of it. Aside from updating my blog, finishing my makeup vanity make-over was also high on my list. And with today's post I'm finally crossing off both from my to-do list.
If you've watched any of my videos in the past, you would know that my makeup vanity used to look very pink and girly. Over the years, my taste in home decor has changed quite a bit and I wanted to transform this space into more of a minimal warm boho vibe.
Shop This Post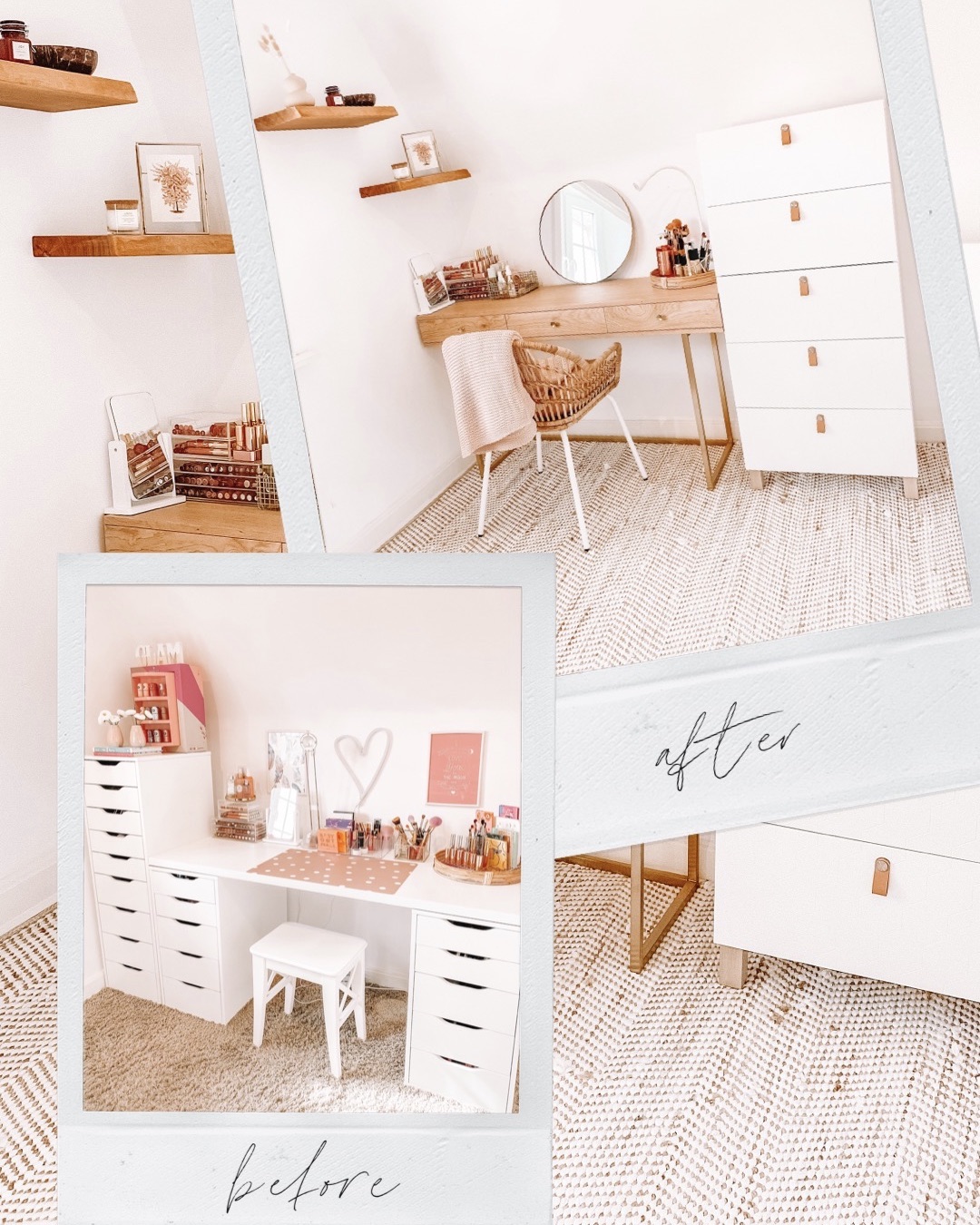 As you can see from the before and after pictures, my makeup vanity went from girly to boho and I'm here for it! I'm SO happy with the transformation and the work I've put into it! This will also be my new backdrop for my makeup videos, which I think will look so beautiful and I can't wait to start filming here.
What do you think? Do you prefer the before or after? Stay safe everyone!