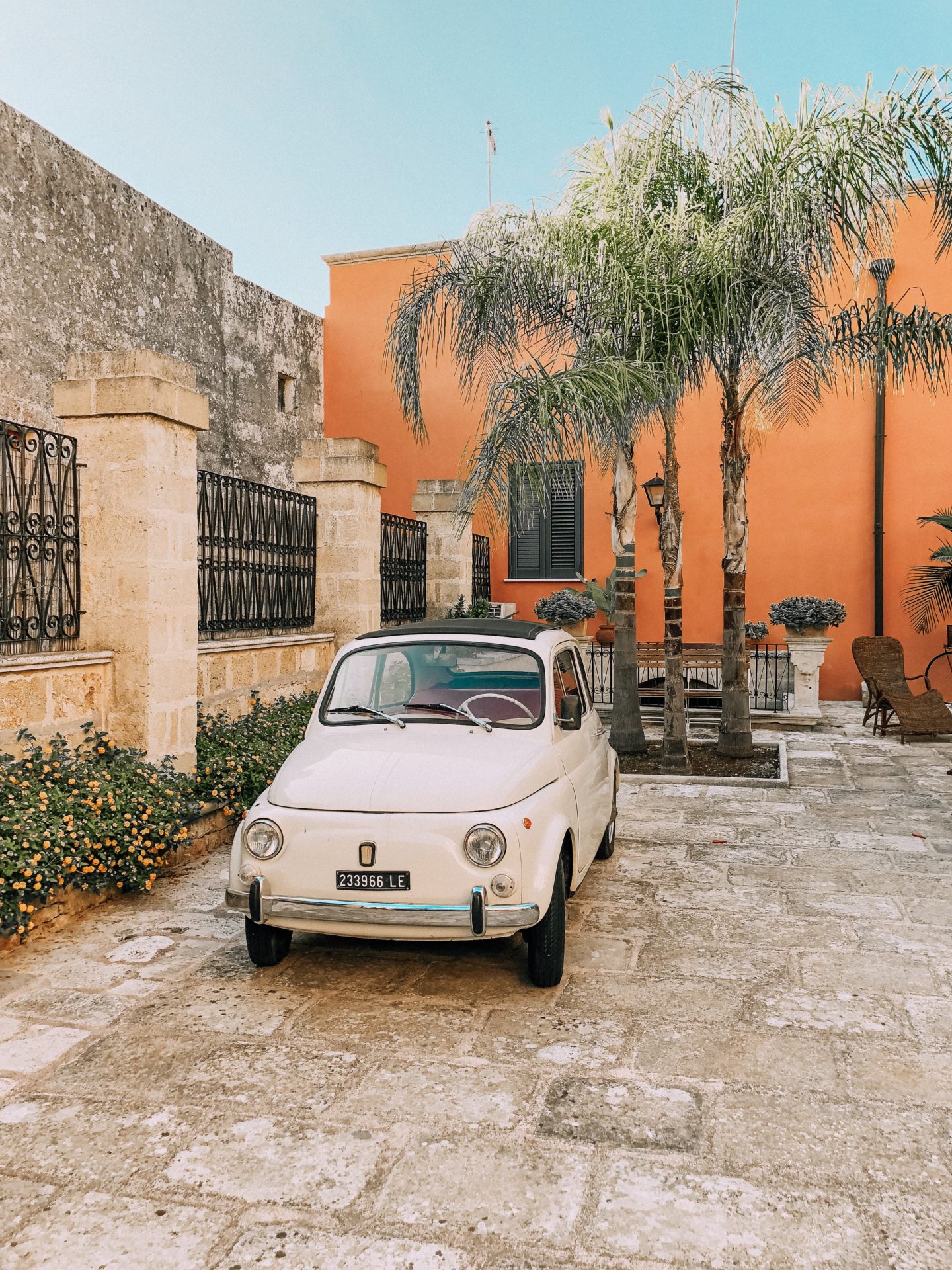 Hey loves! As you may have seen on my Instagram, I just got back from a wonderful vacation in Italy. I went there on holiday with my parents and we basically did a road trip in Puglia, which is a region in the South of Italy. We were there for about nine days and I enjoyed every last bit of it. Looking back on it now, it was truly magnificent! In today's post I'm going to share the first few days of our trip, with the exact route we took. I definitely hope this post can help you out if you're ever going there yourself, that way you know what places to visit and what route you can take!
PART 1

DAY 1: Lecce

DAY 2: Roca Vecchia

DAY 3: Otranto, Castrignano Del Capo & Santa Maria Di Leuca

DAY 4: Gallipoli
SHOP THIS POST
no products
DAY 1: LECCE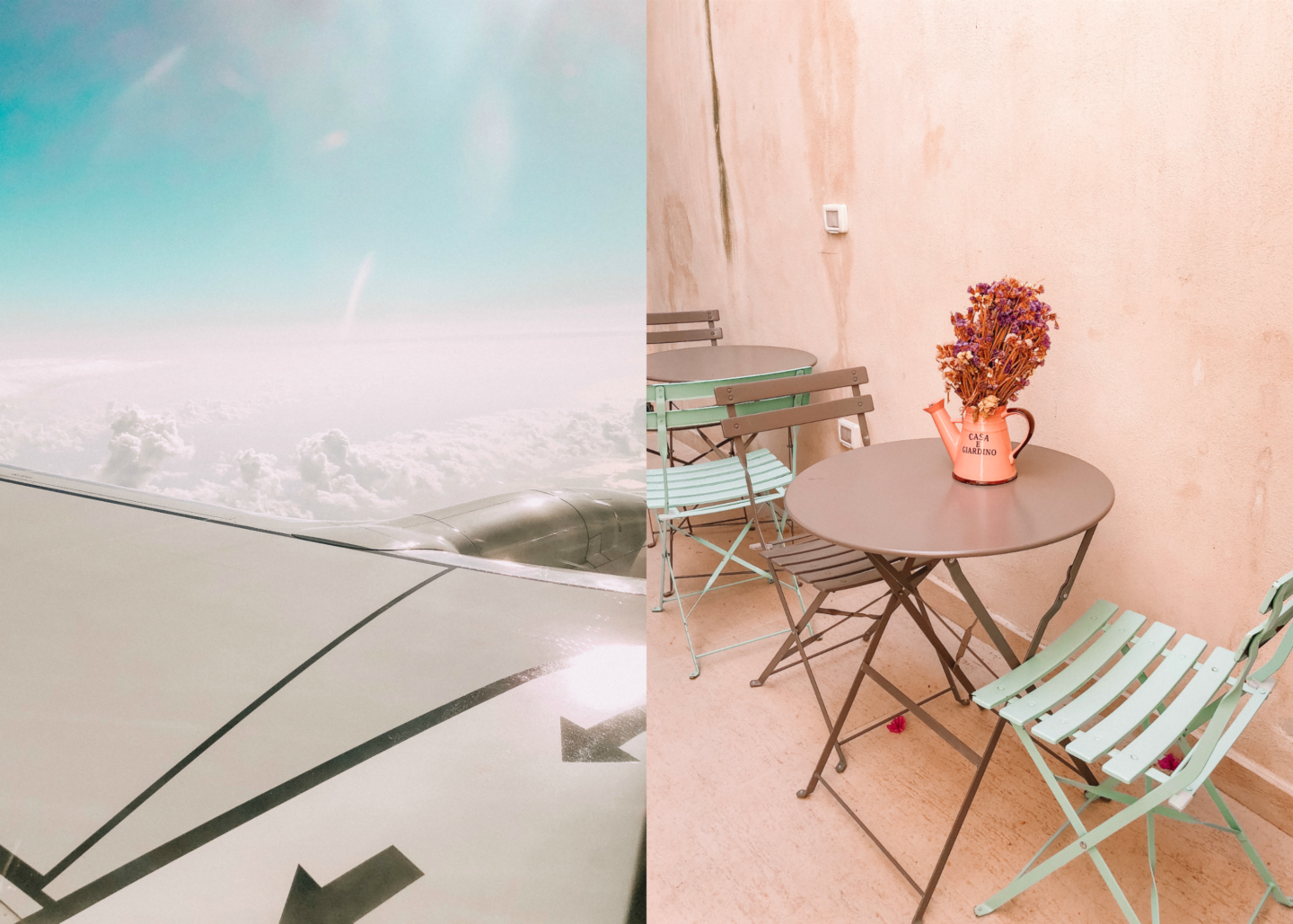 After we landed in Bari we picked up our rental car and drove straight to Lecce, which is where our journey began. We had booked two nights at a beautiful bed & breakfast, which was located in the heart of the city. Now that I look back on our trip, Lecce was actually one of my favorite cities we visited. It was super clean, small, authentic and really fun to walk around in. We explored this city the entire day and then went to bed early because we were simply exhausted.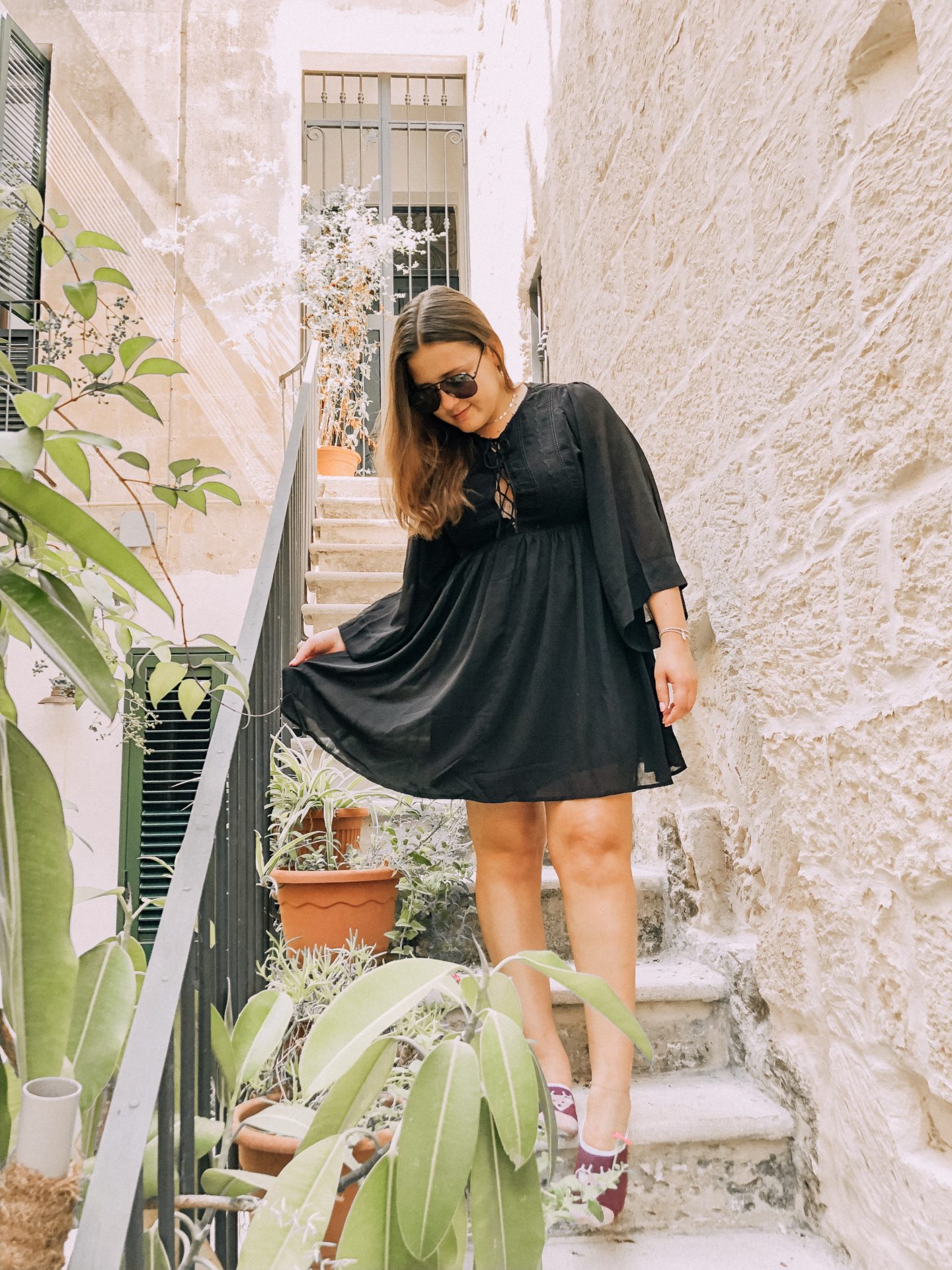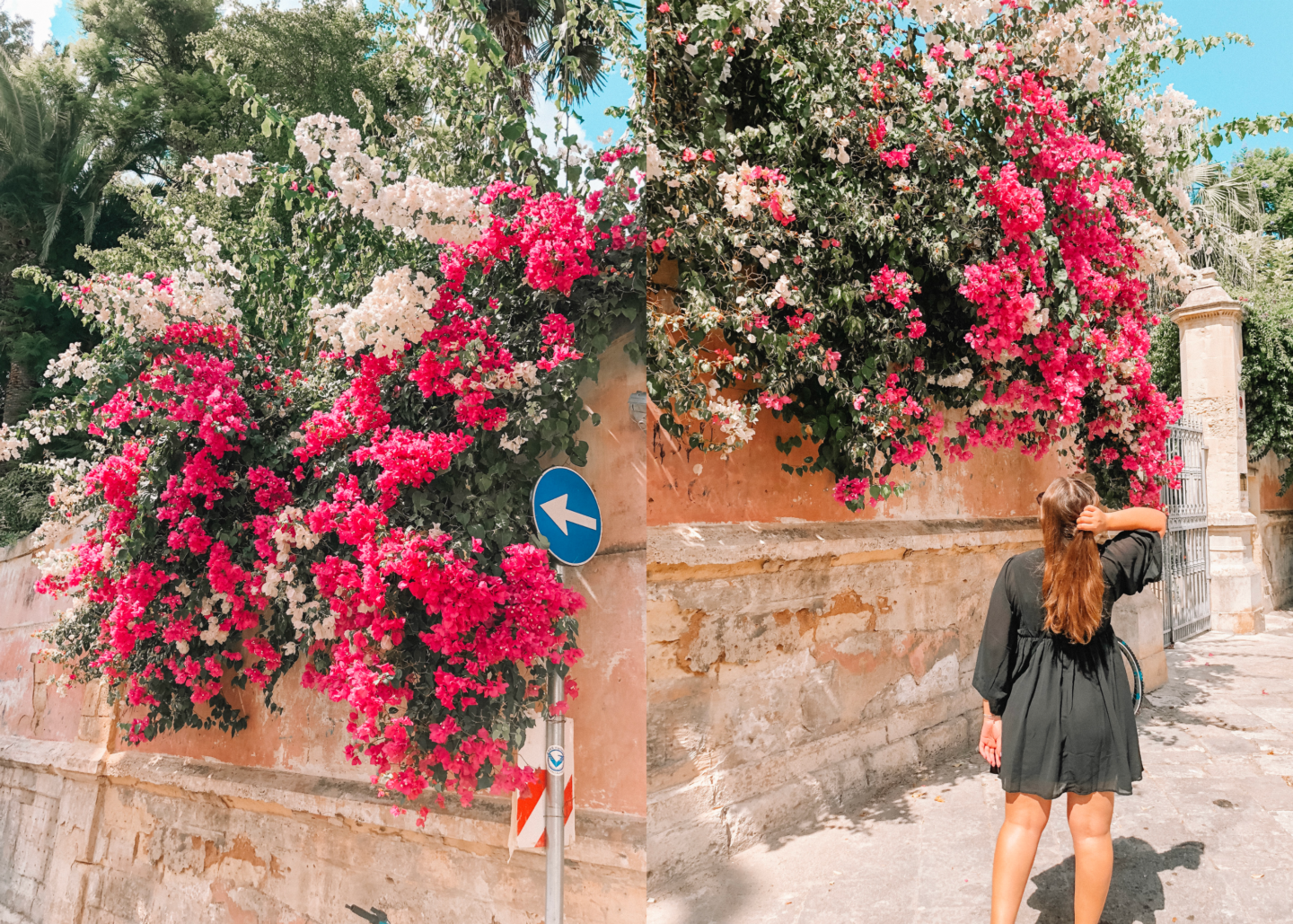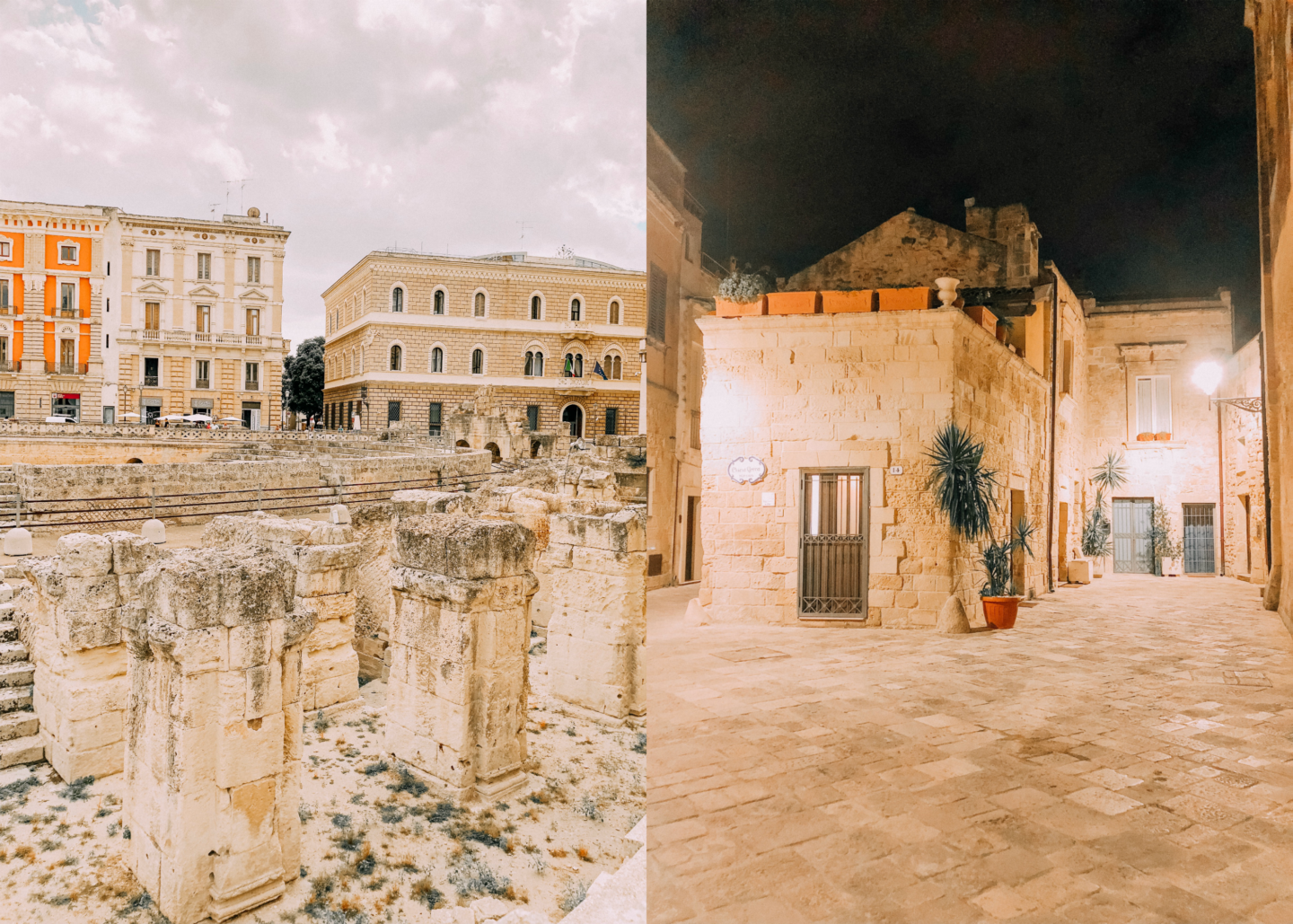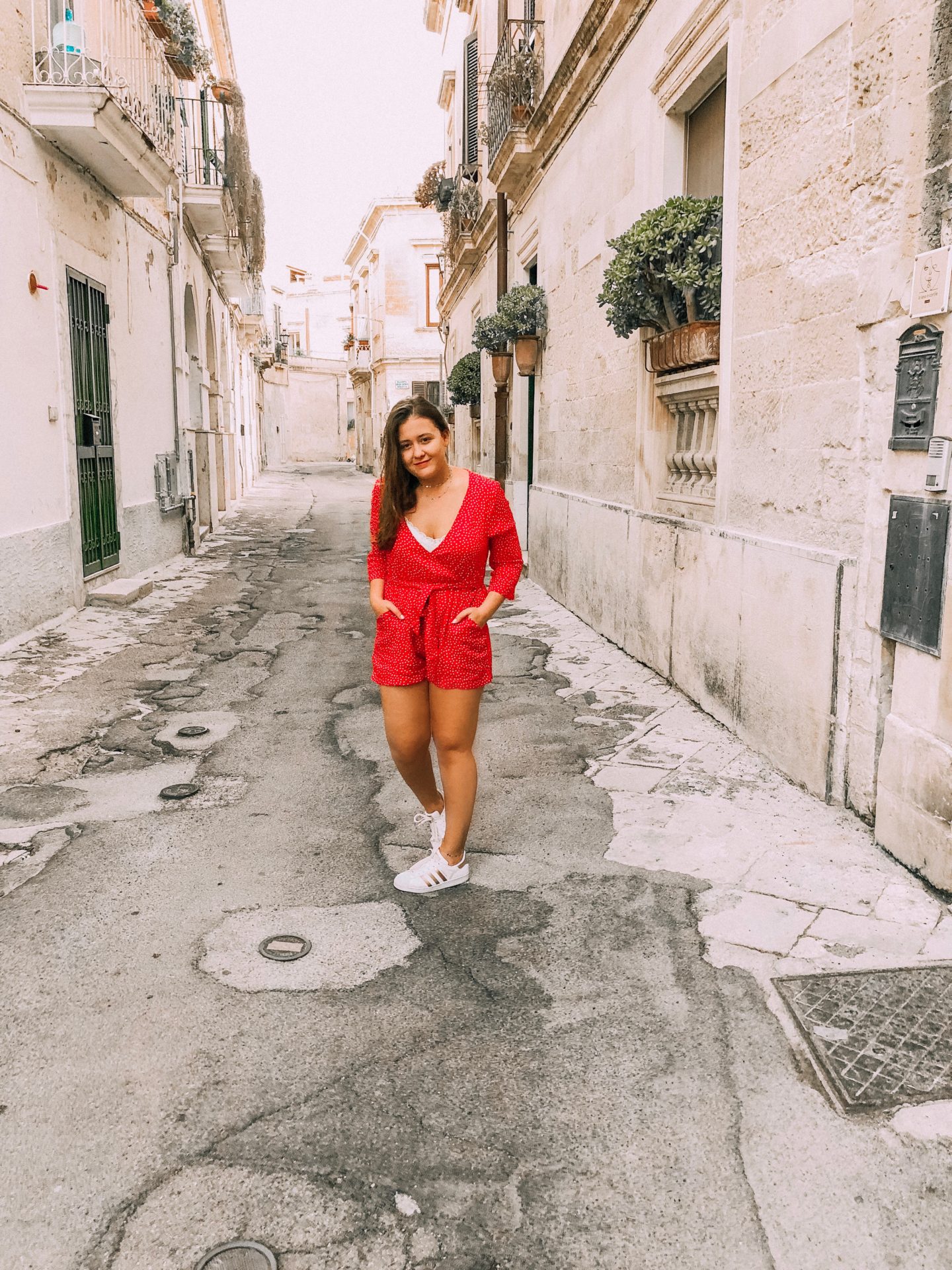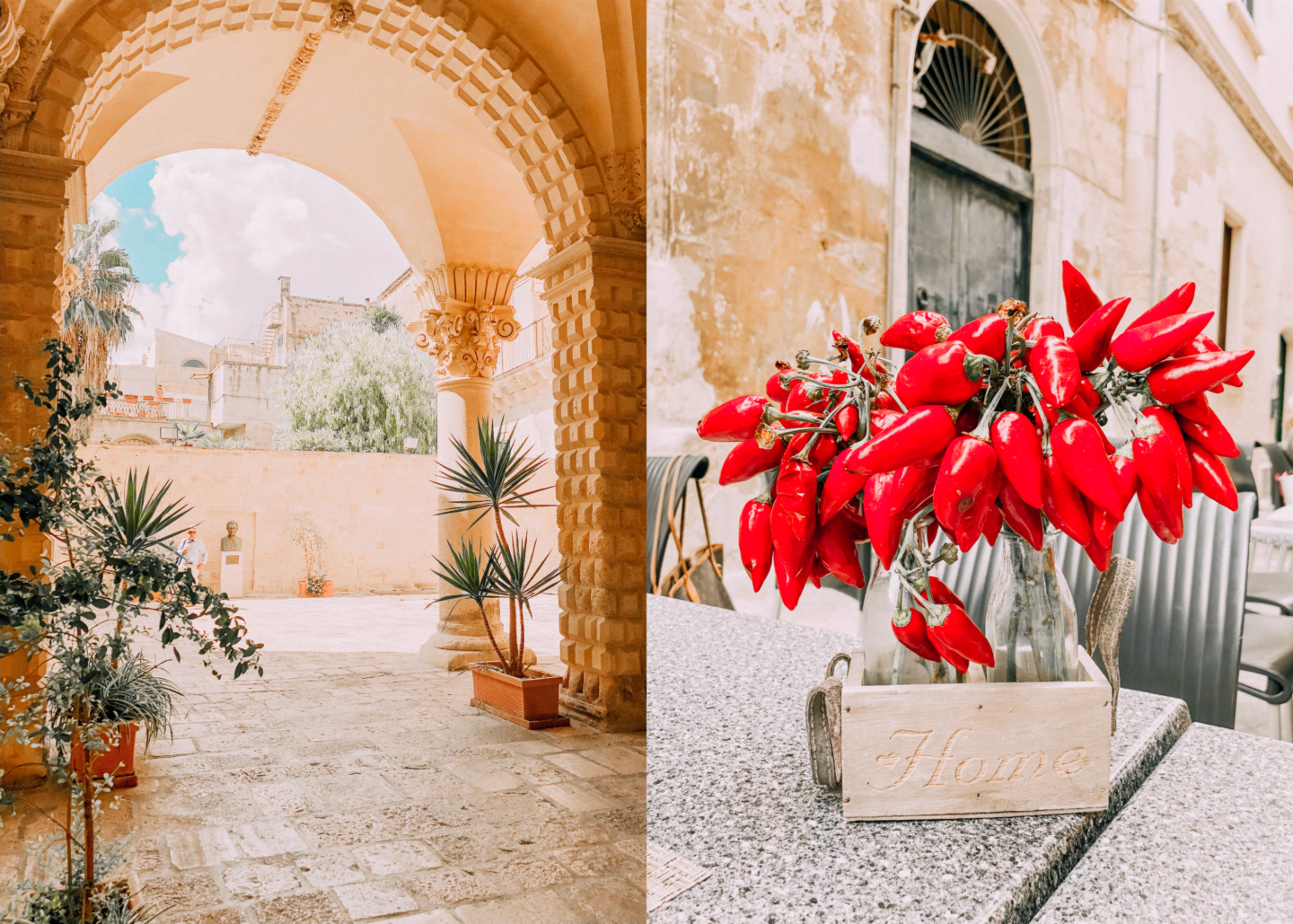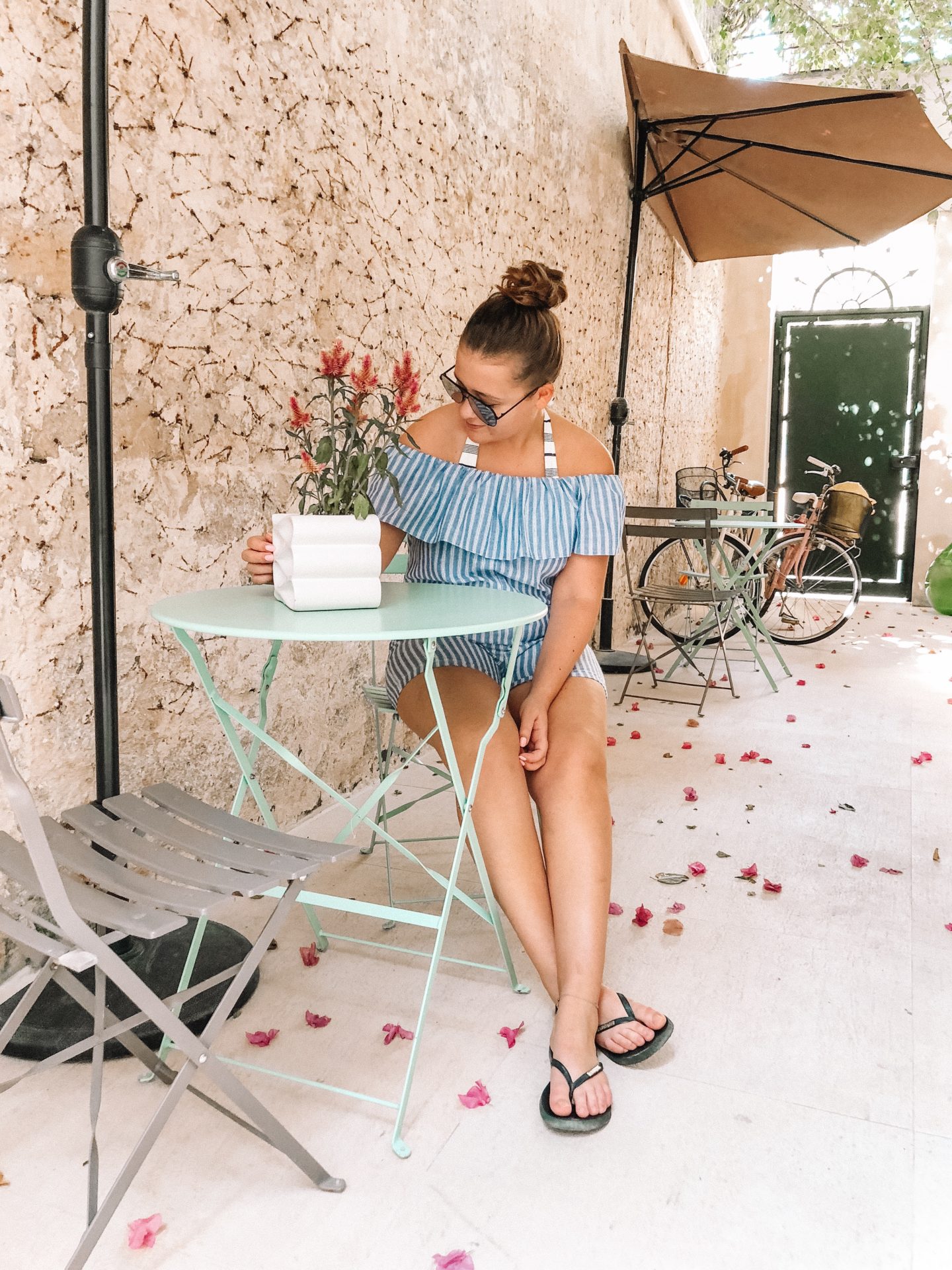 DAY 2: ROCA VECCHIA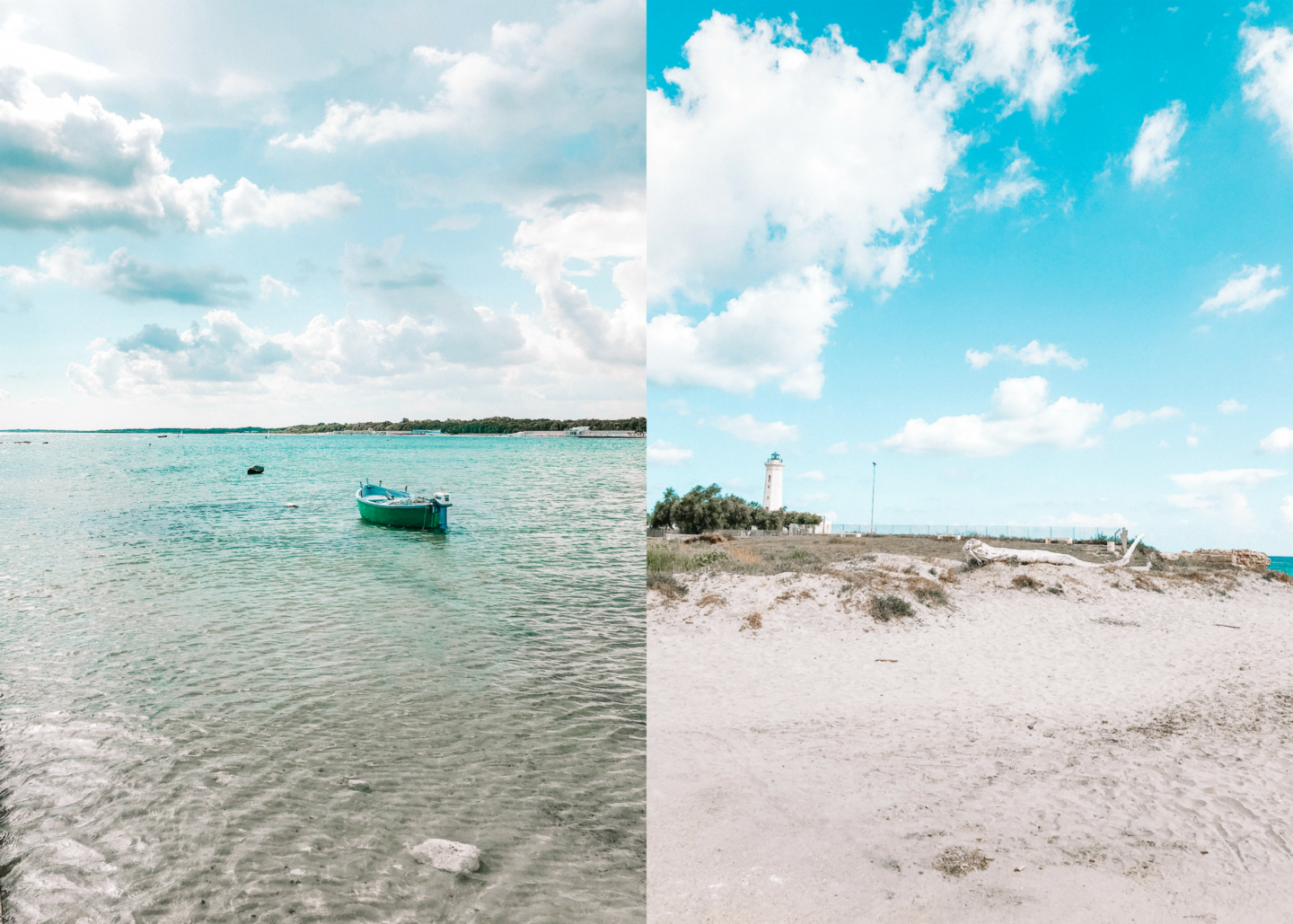 After our lovely breakfast at our B&B we head on over to the beach, which was super close to Lecce (about a 20-minute drive). We basically drove along the coastline for a bit and stopped where we wanted to. One of our favorite stops was Roca Vecchia, where there was a natural swimming pool. Everyone was jumping in the water, but unfortunately I was too scared to do it myself. However, the ocean and beaches were just beautiful! There aren't a ton of sandy beaches, but the rocks make it look that much nicer. Later that night we just made our way back to Lecce where we still had one night at our B&B.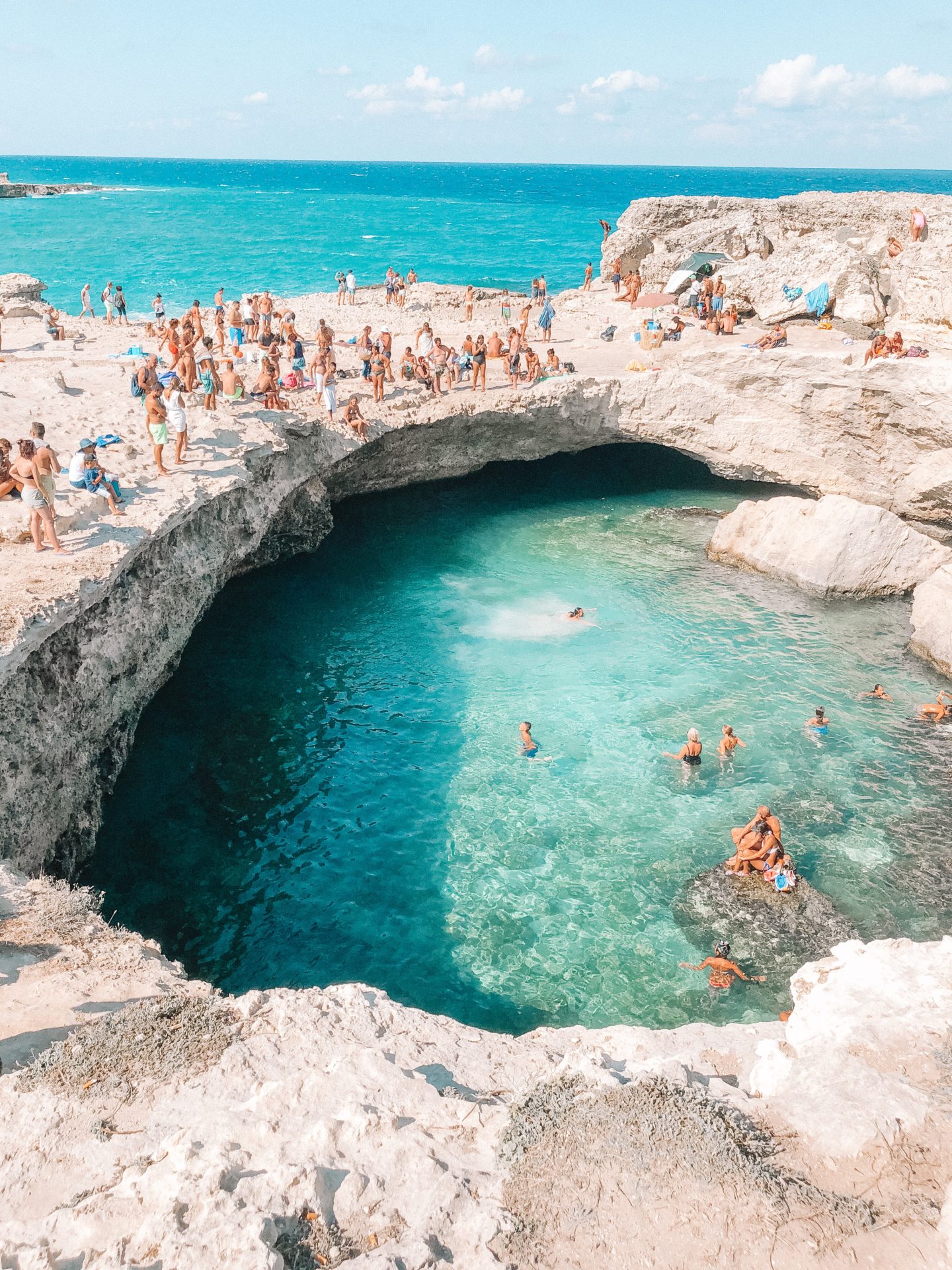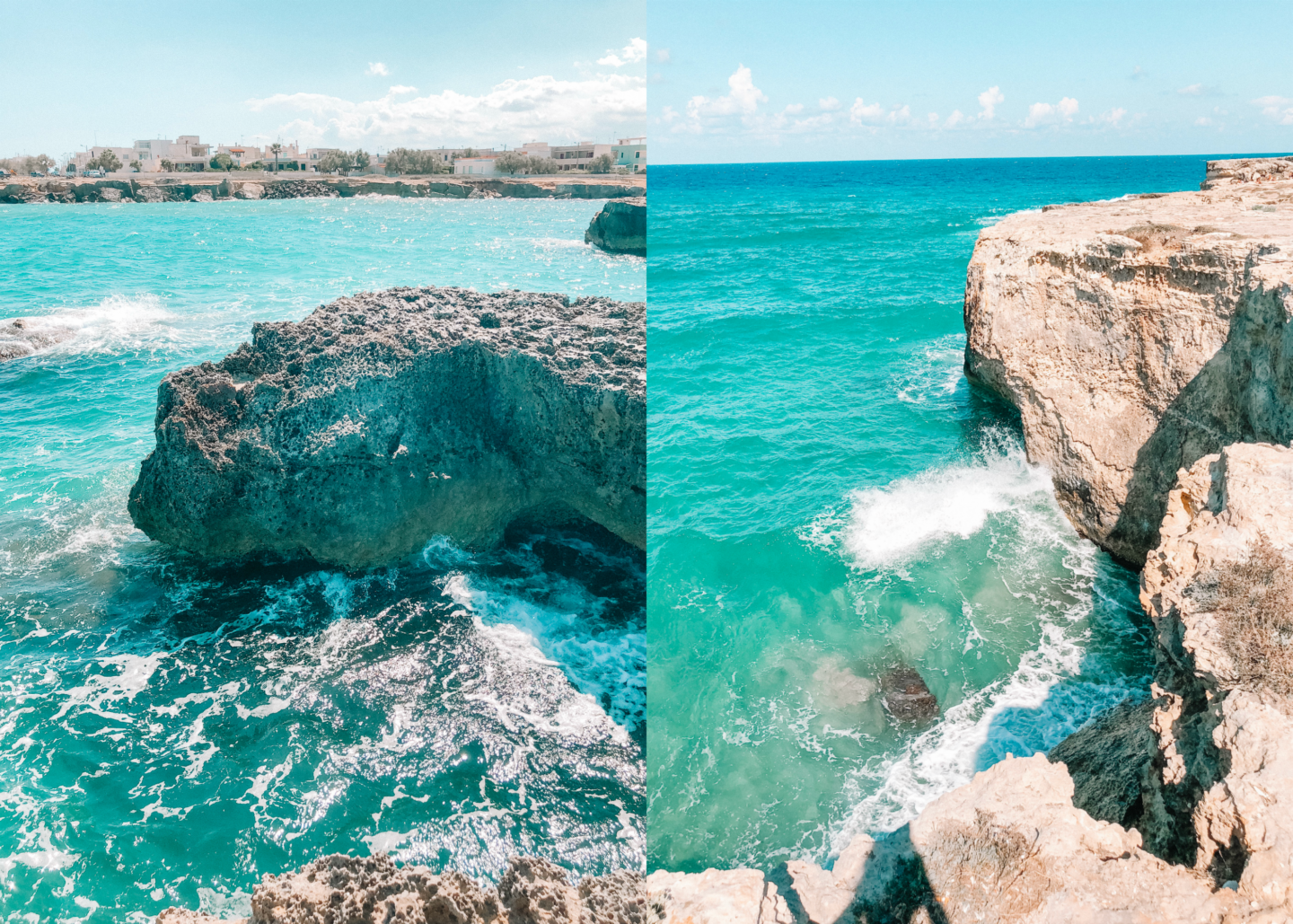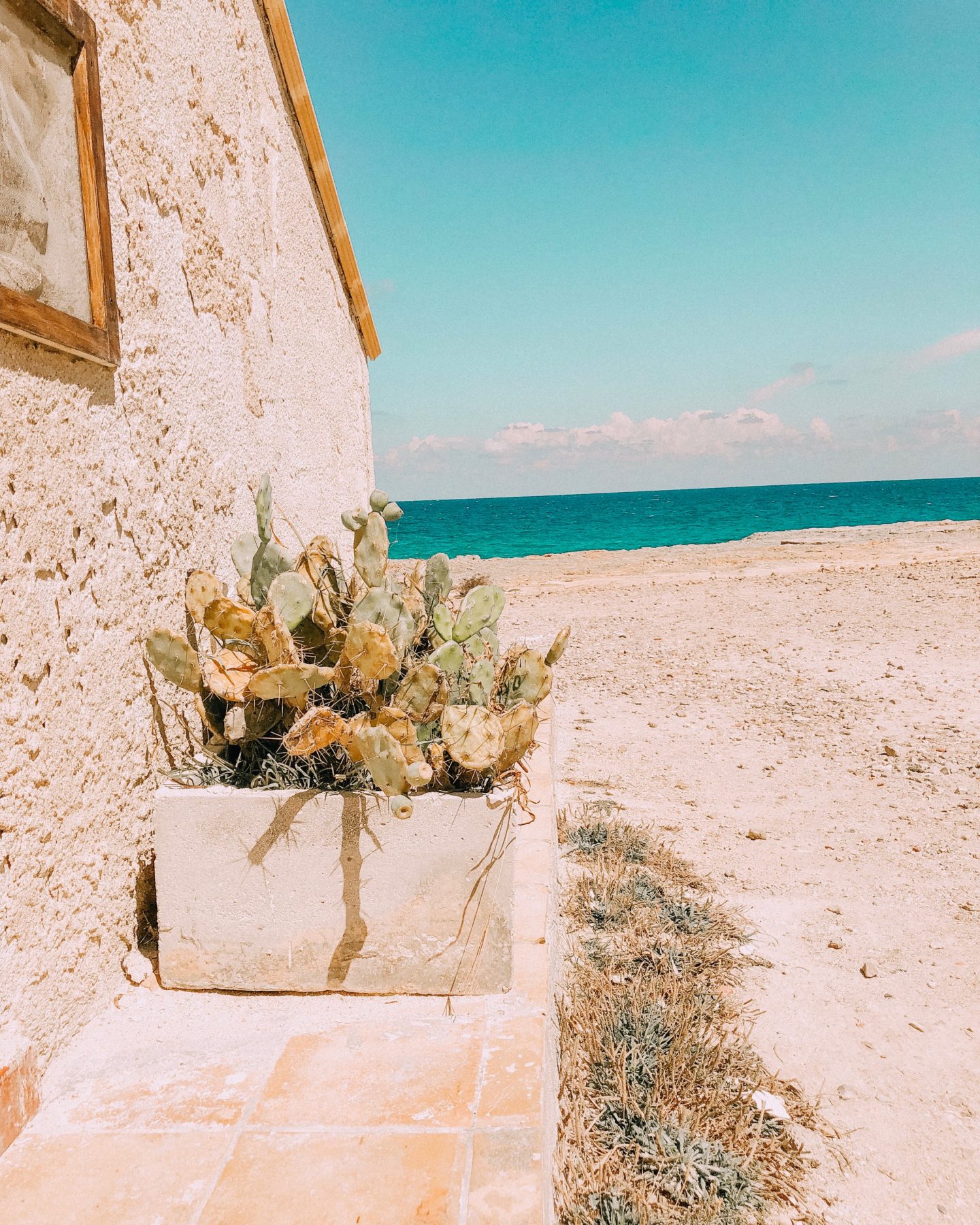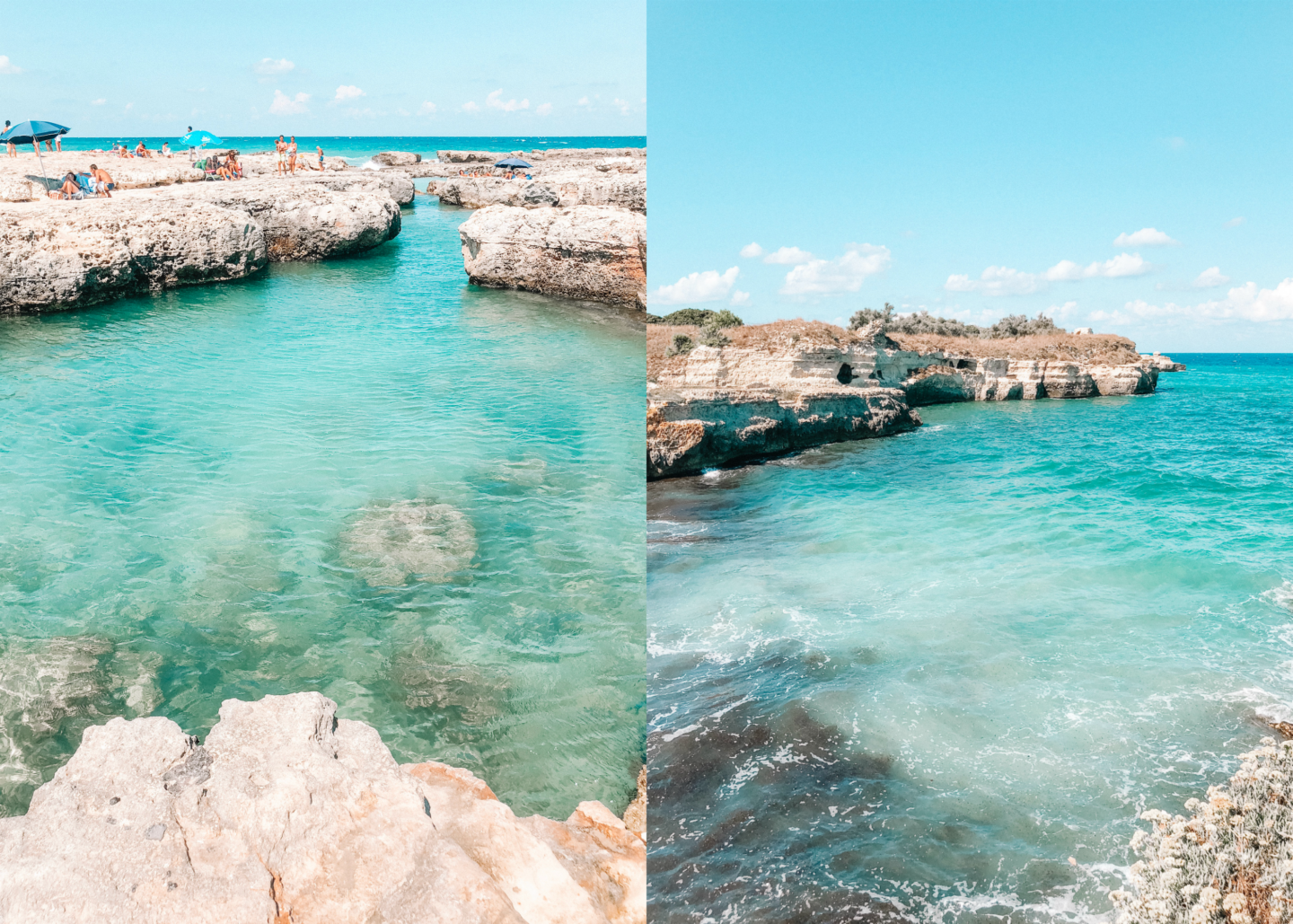 DAY 3: OTRANTO, SANTA MARIA DI LEUCA & CASTRIGNANO DEL CAPO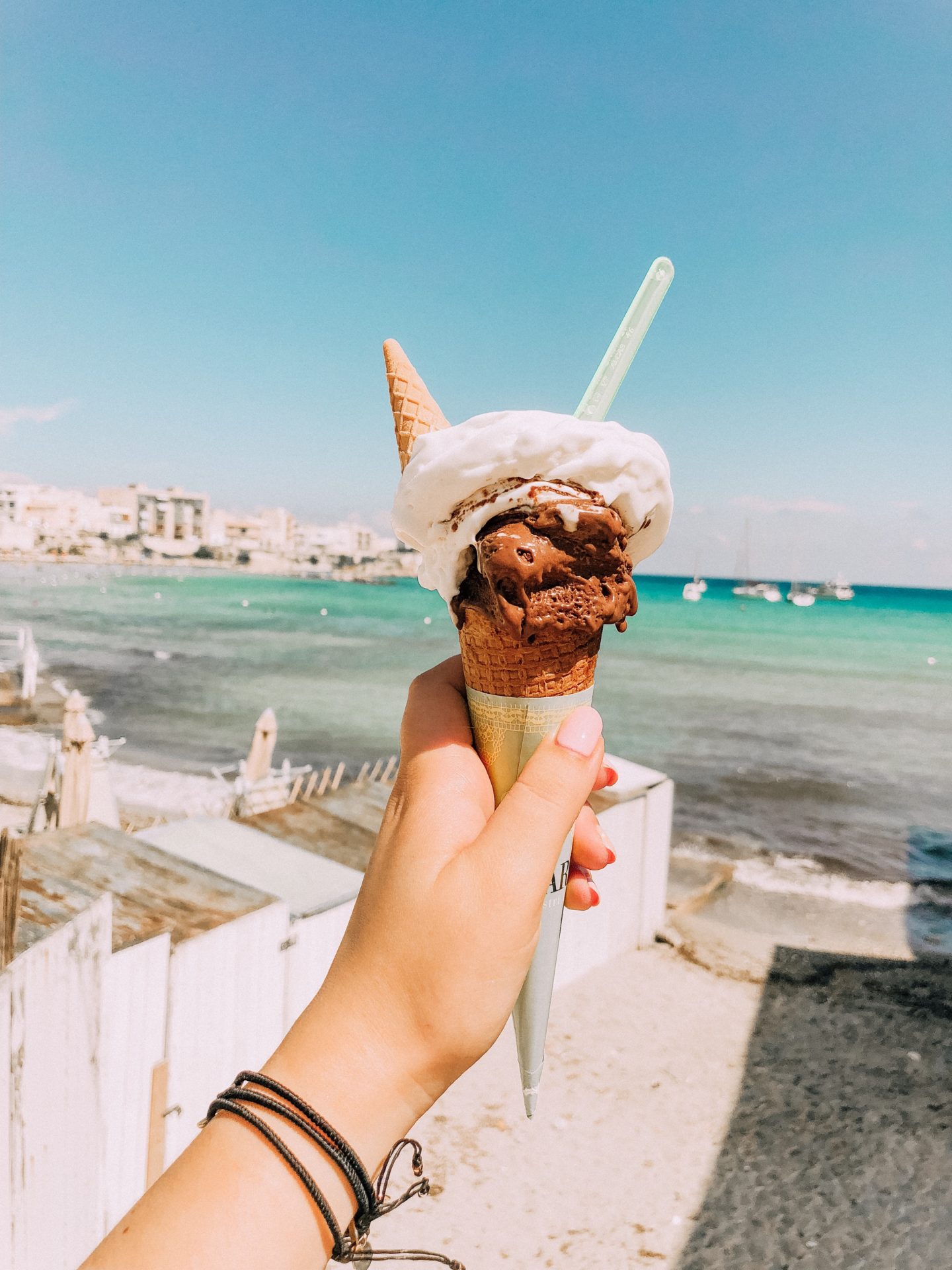 Our third day was definitely packed! We started off by checking out of our B&B and driving all the way down to Otranto. This was by far my favorite city we visited during this trip! The beach, the little historic town,… it all looked so picturesque. It was just super relaxing and fun to walk around in the little town.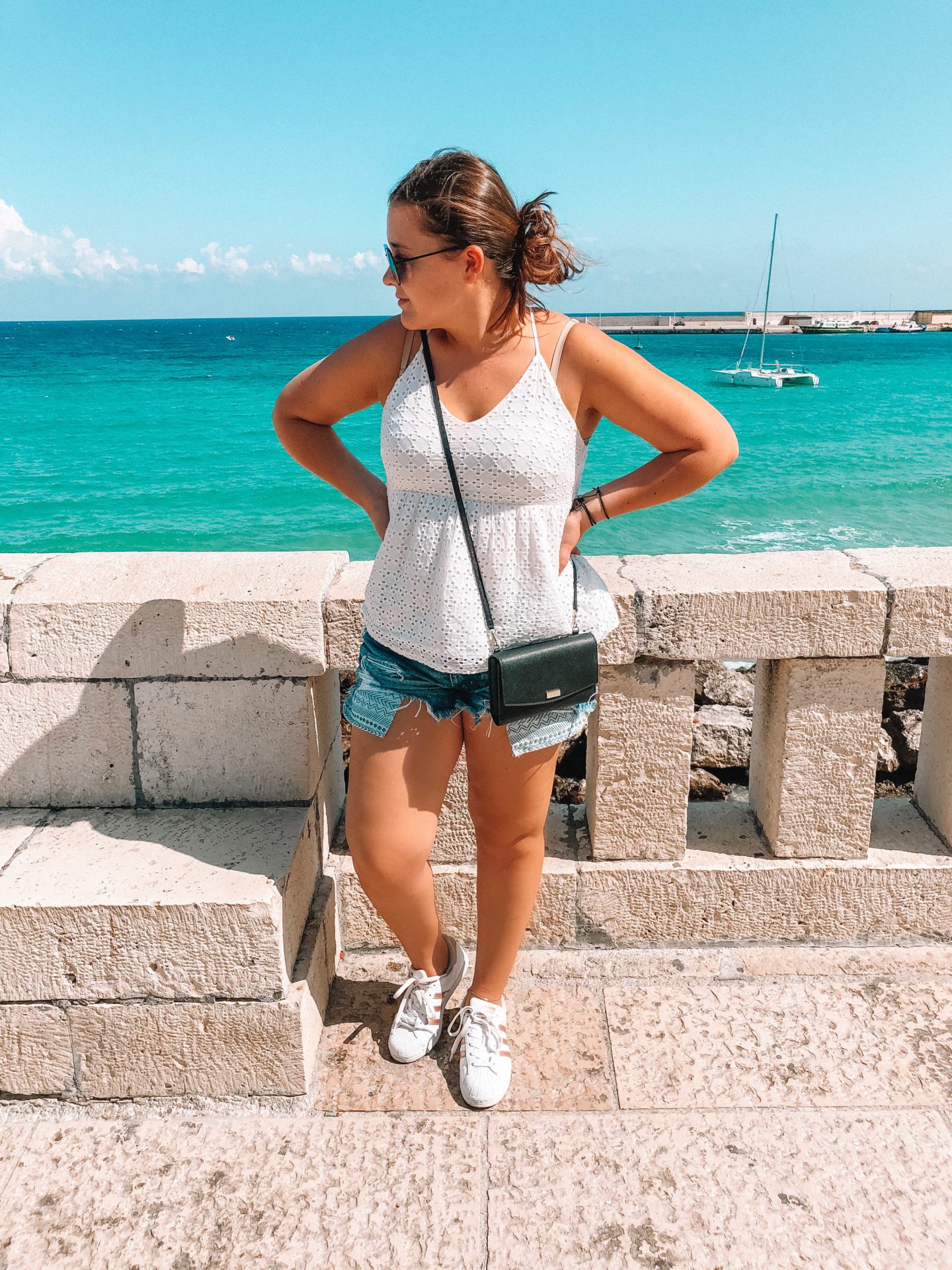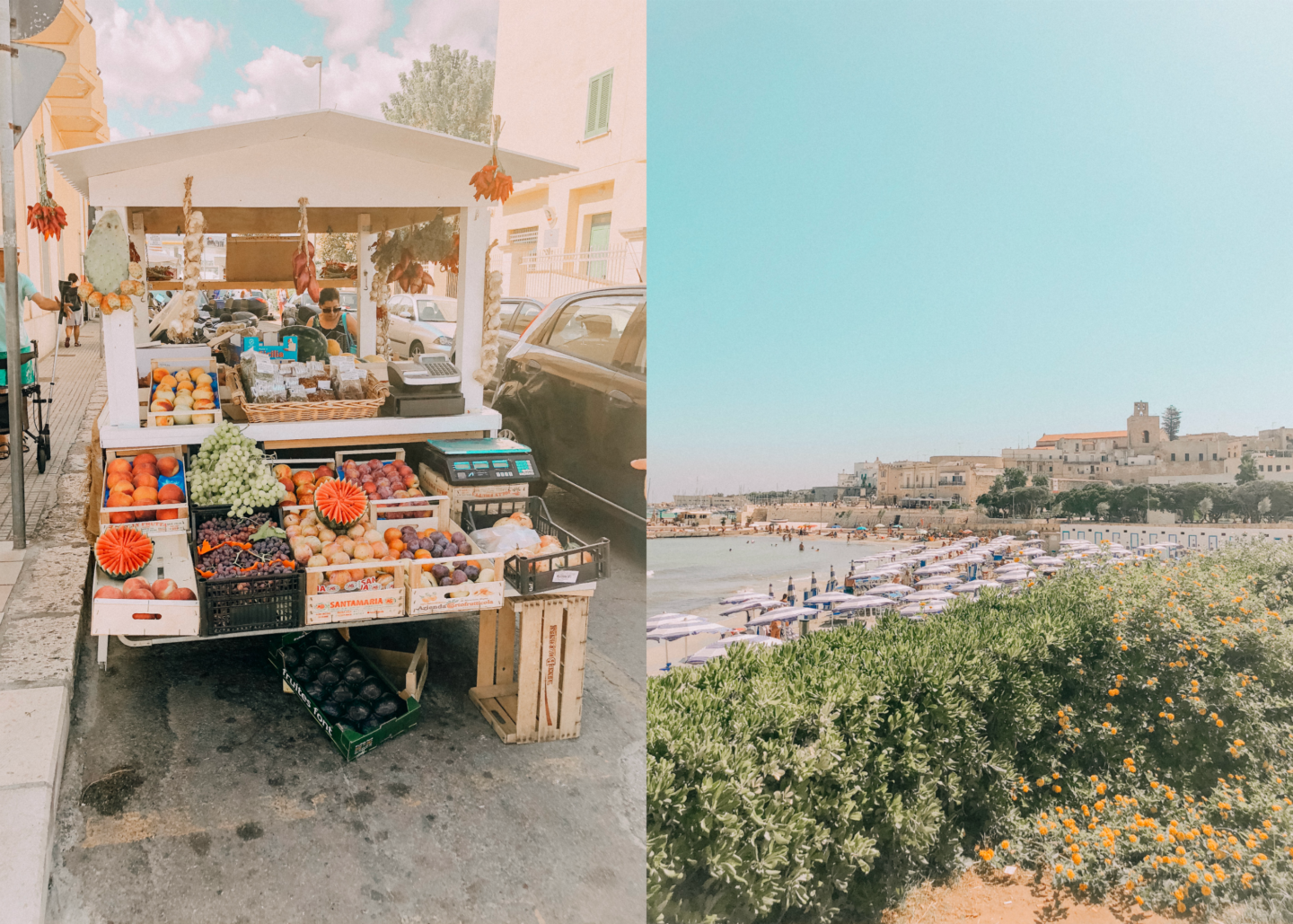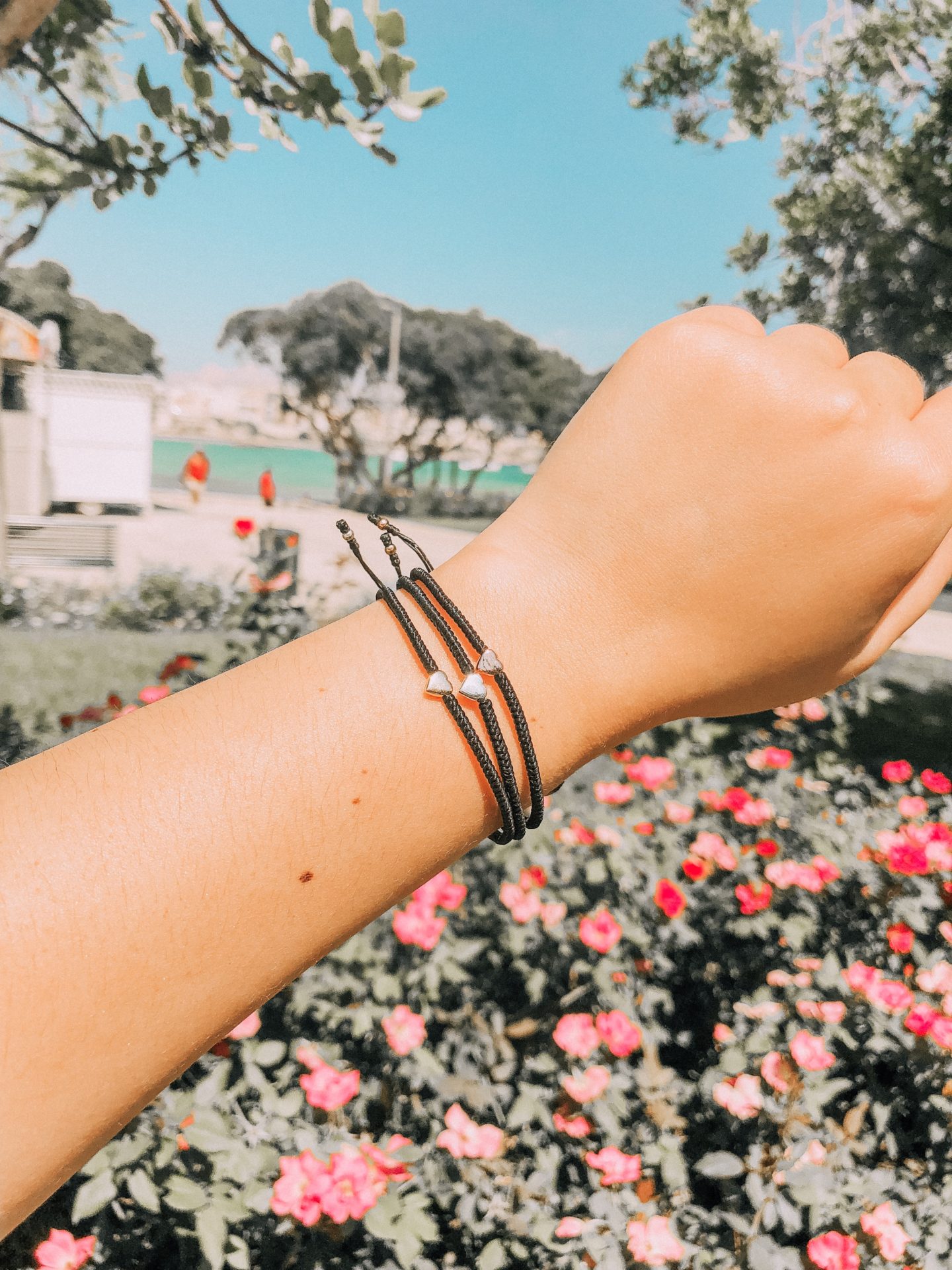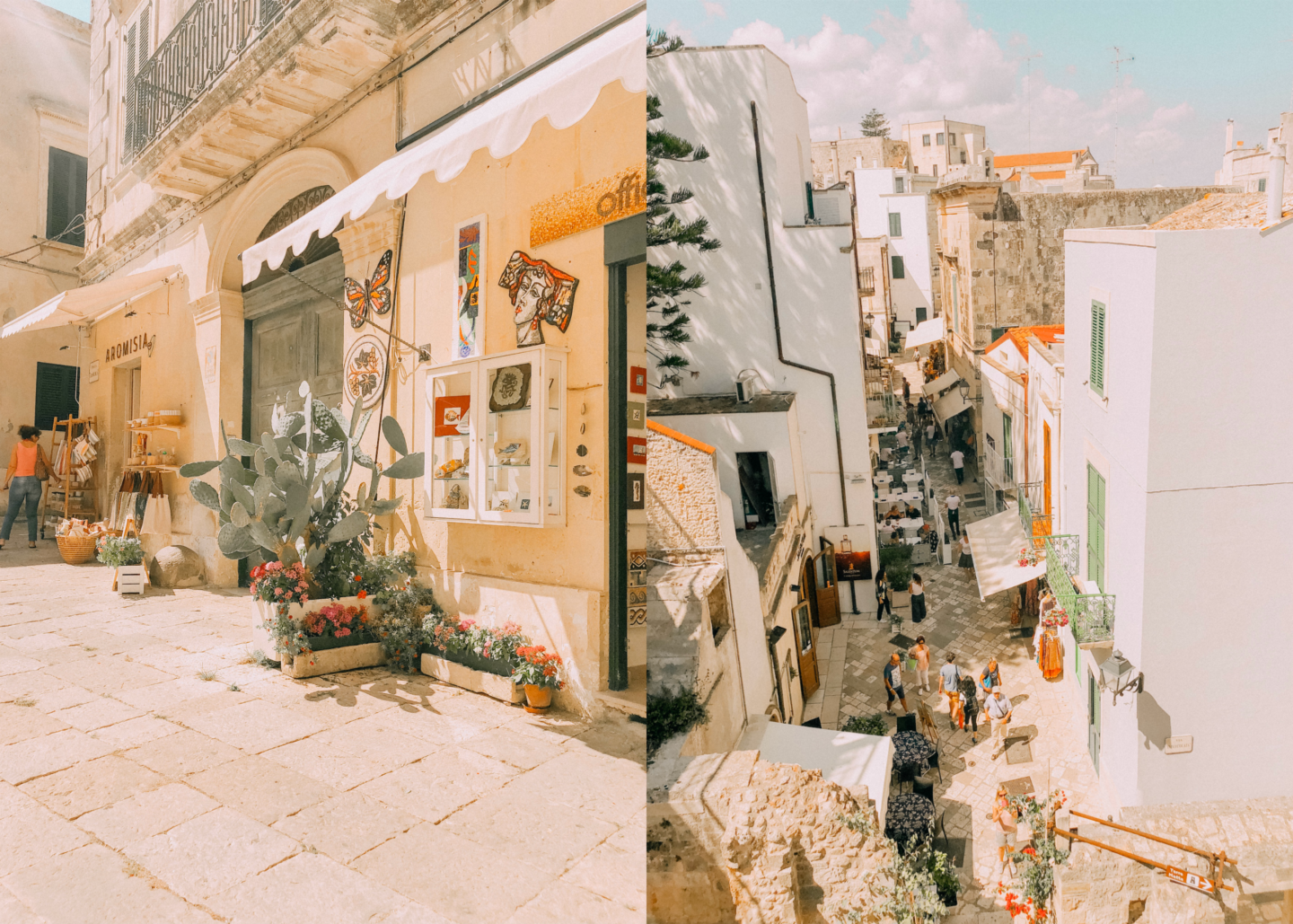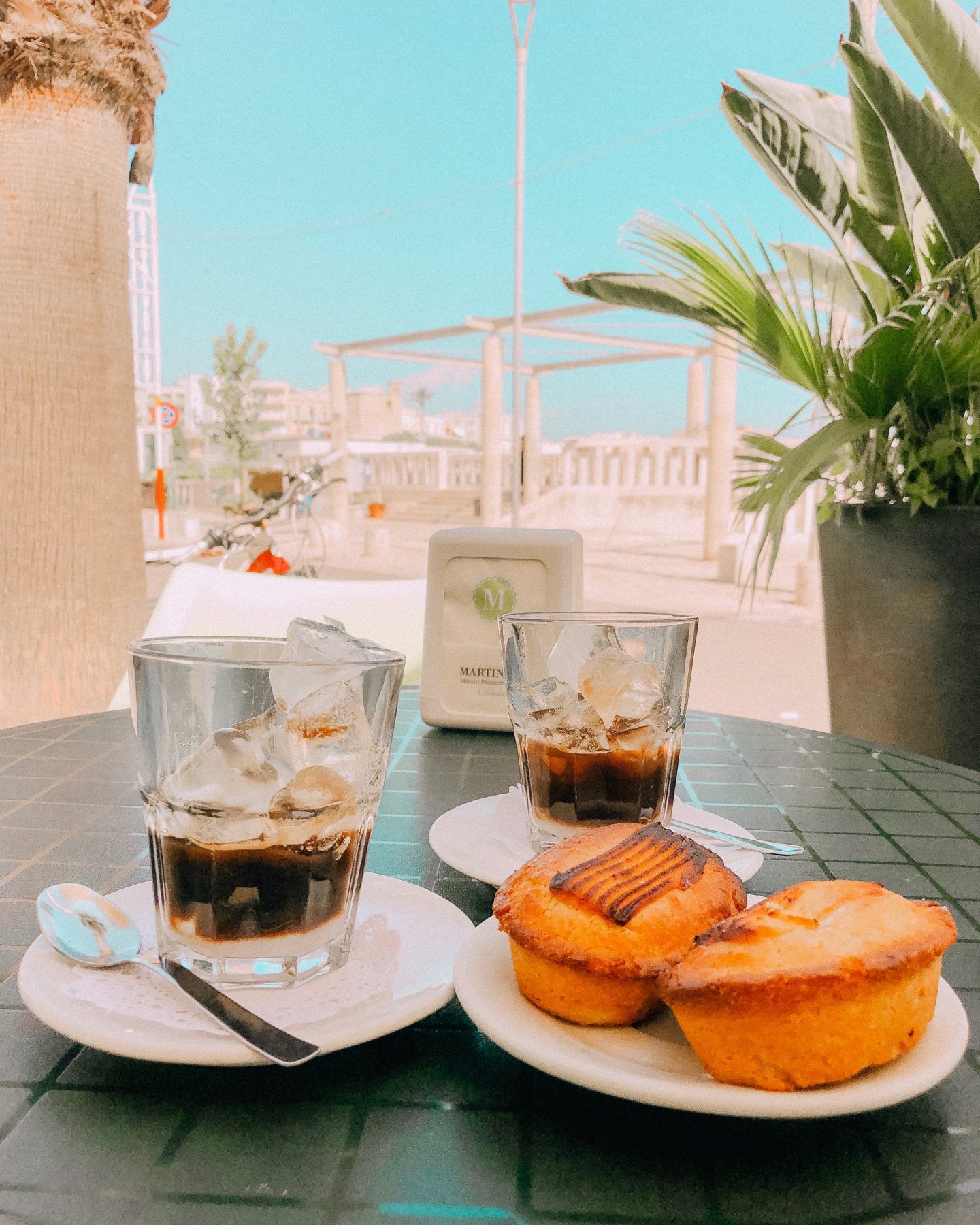 In Otranto, I discovered a local 'Starbucks' called Martinucci. There I tried my first caffe in ghiaccio con latte di mandorla, which is basically a very sweet and strong iced coffee with almond milk, typical for this region. Their version of almond milk is more like an almond syrup. It's SO sweet, but SO delicious! That was definitely my favorite drink to wake me up. And of course, I had to taste a few pasticciotto here and there. A pasticciotto is again, typical for this region. It's a heavenly little cake with the most delicious cream filling on the inside. A must try if you ever go to Puglia!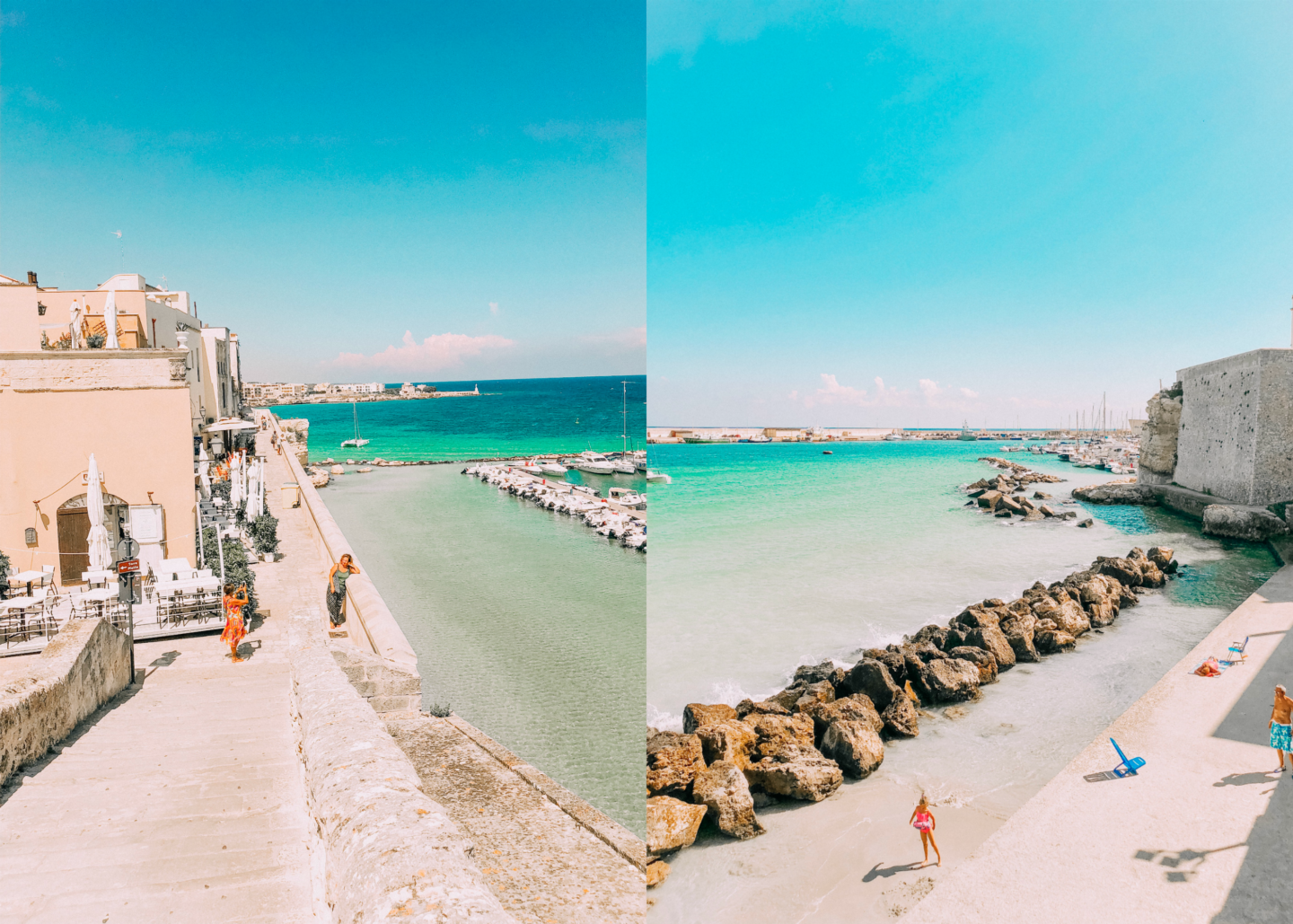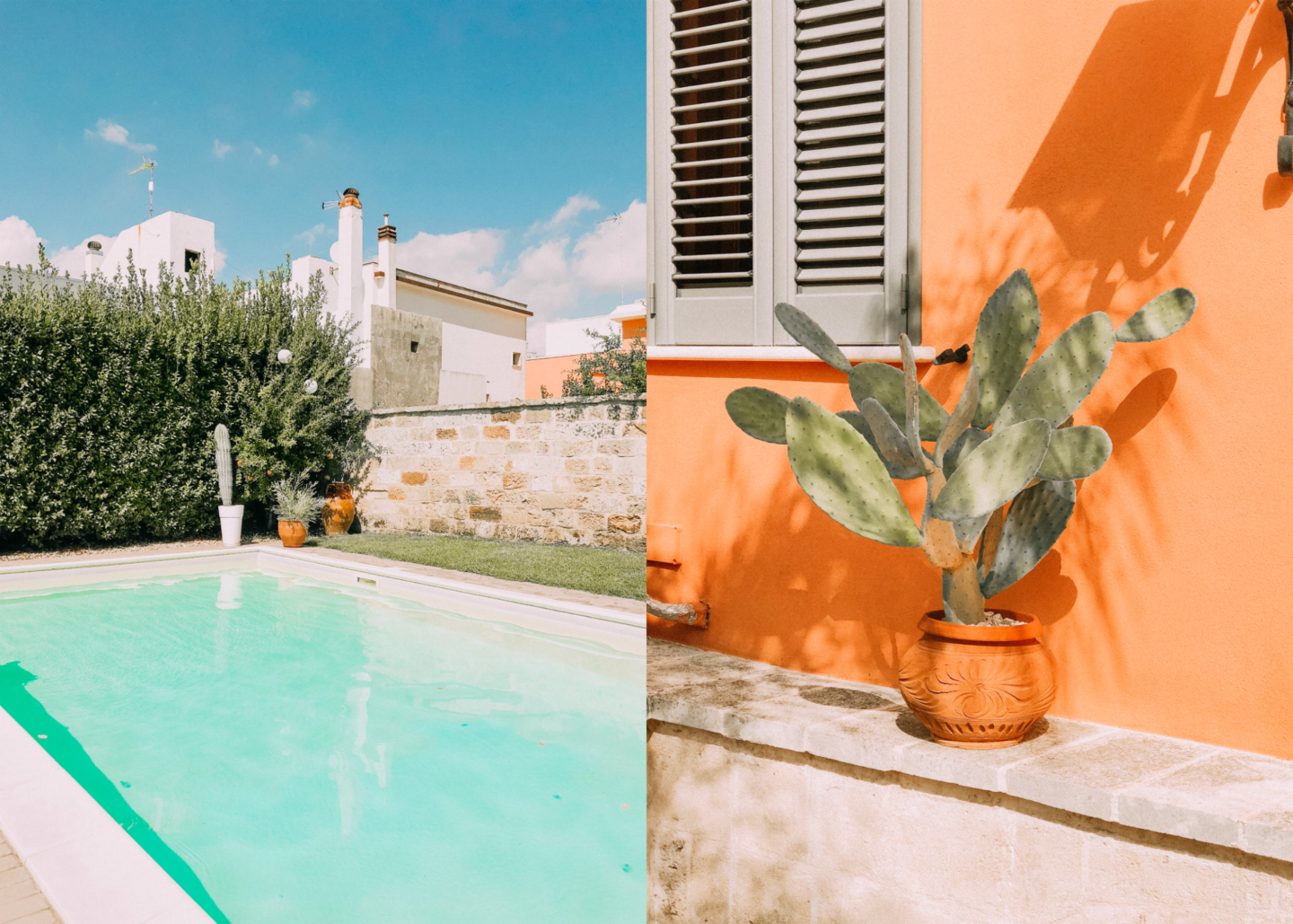 After Otranto, we decided to check into our new B&B called Palazzo Cardone, which was located in Castrignano Del Capo, a really small town. This B&B was one of the most beautiful ones we stayed at. It was really clean, the pool was lovely and the breakfast was heavenly! The owner also had an old-school Fiat 500, which I had to take pictures with of course.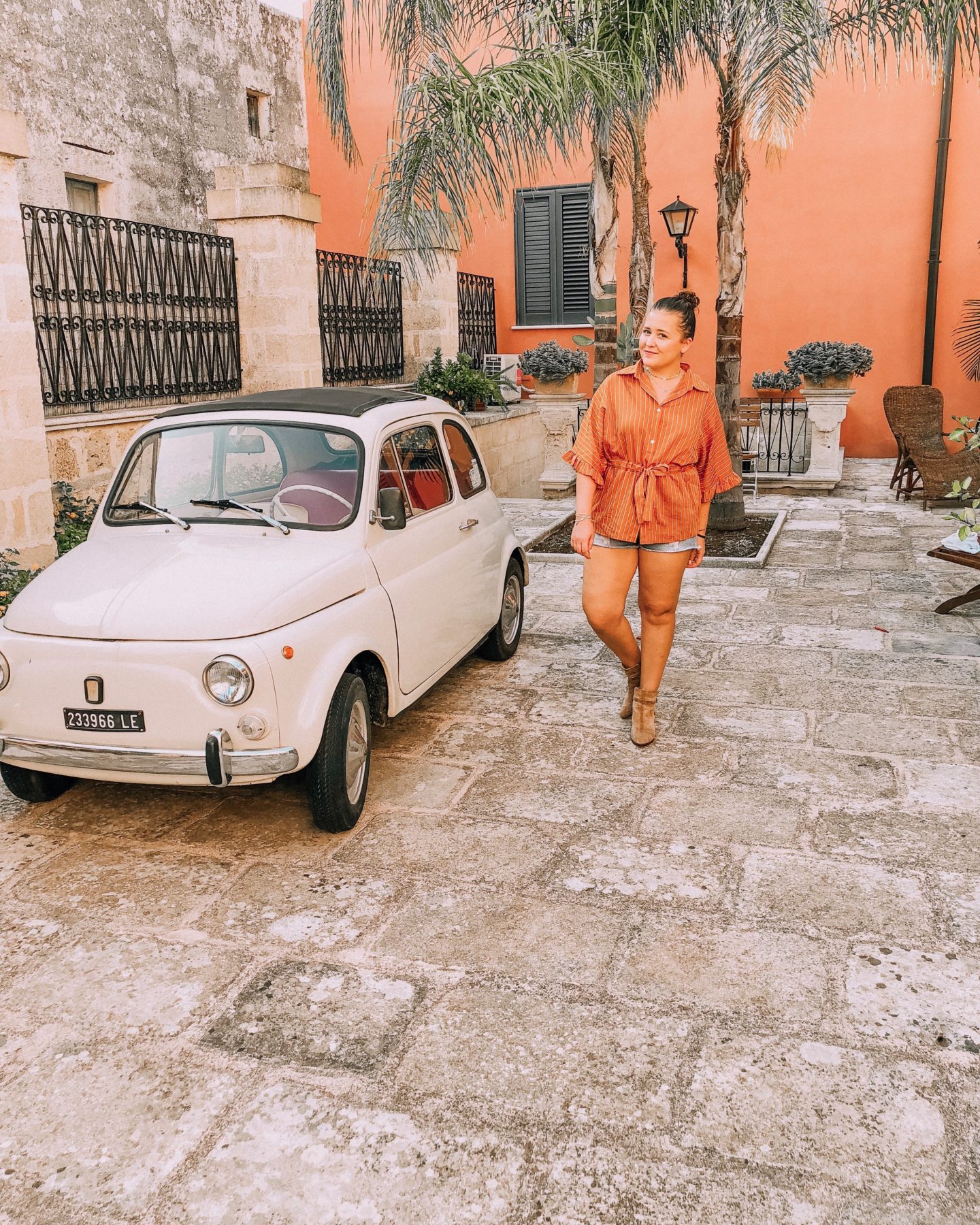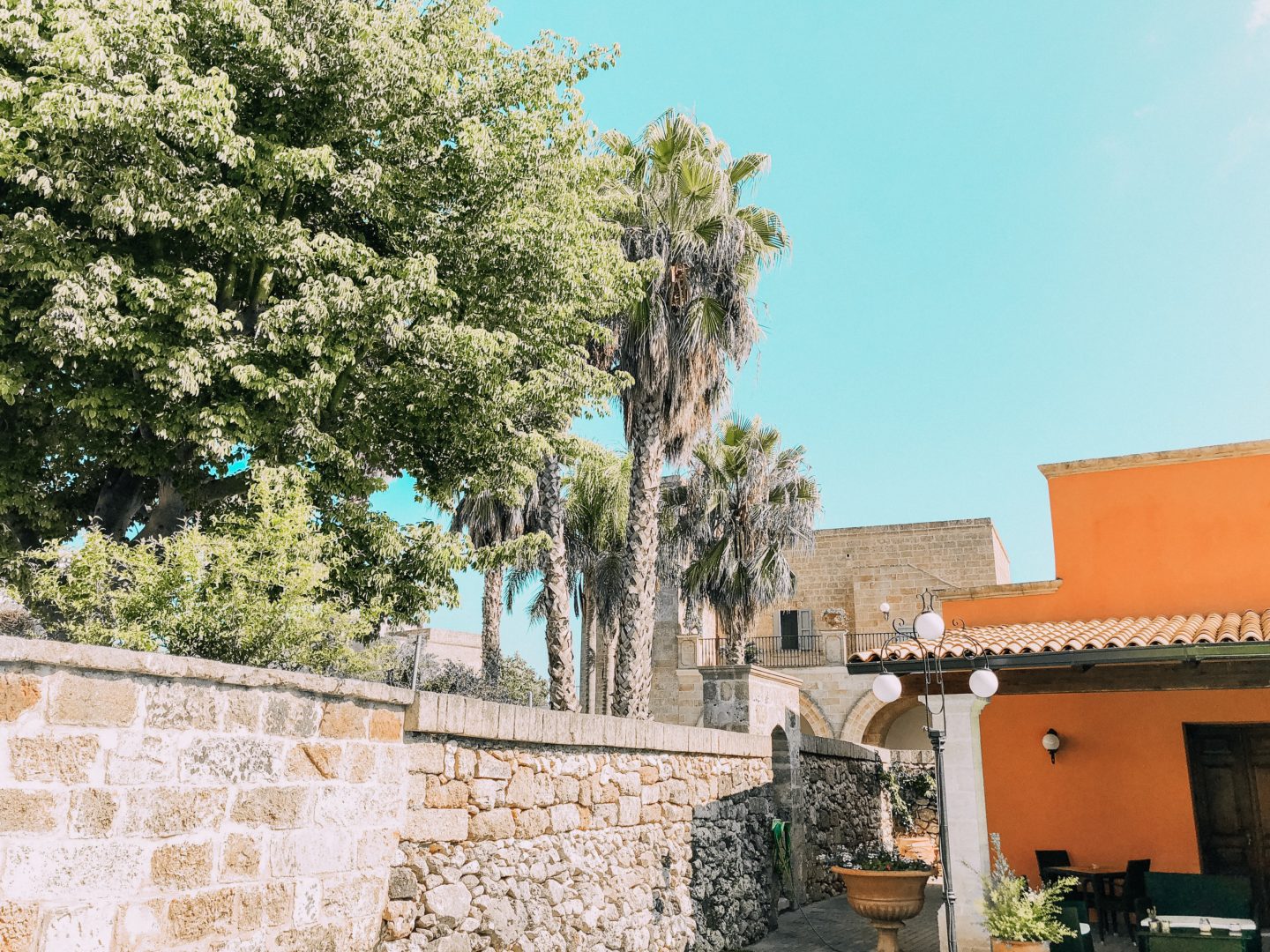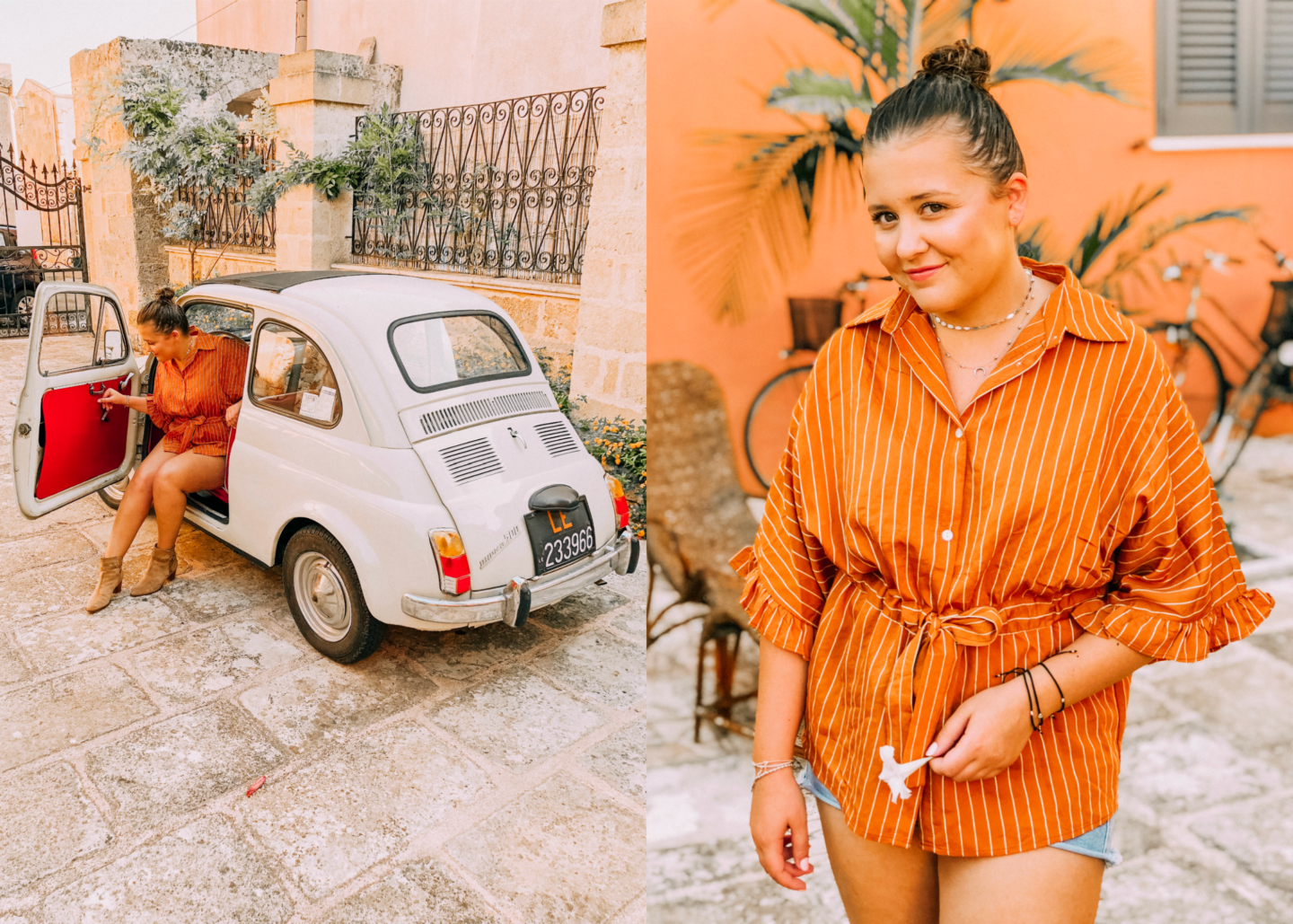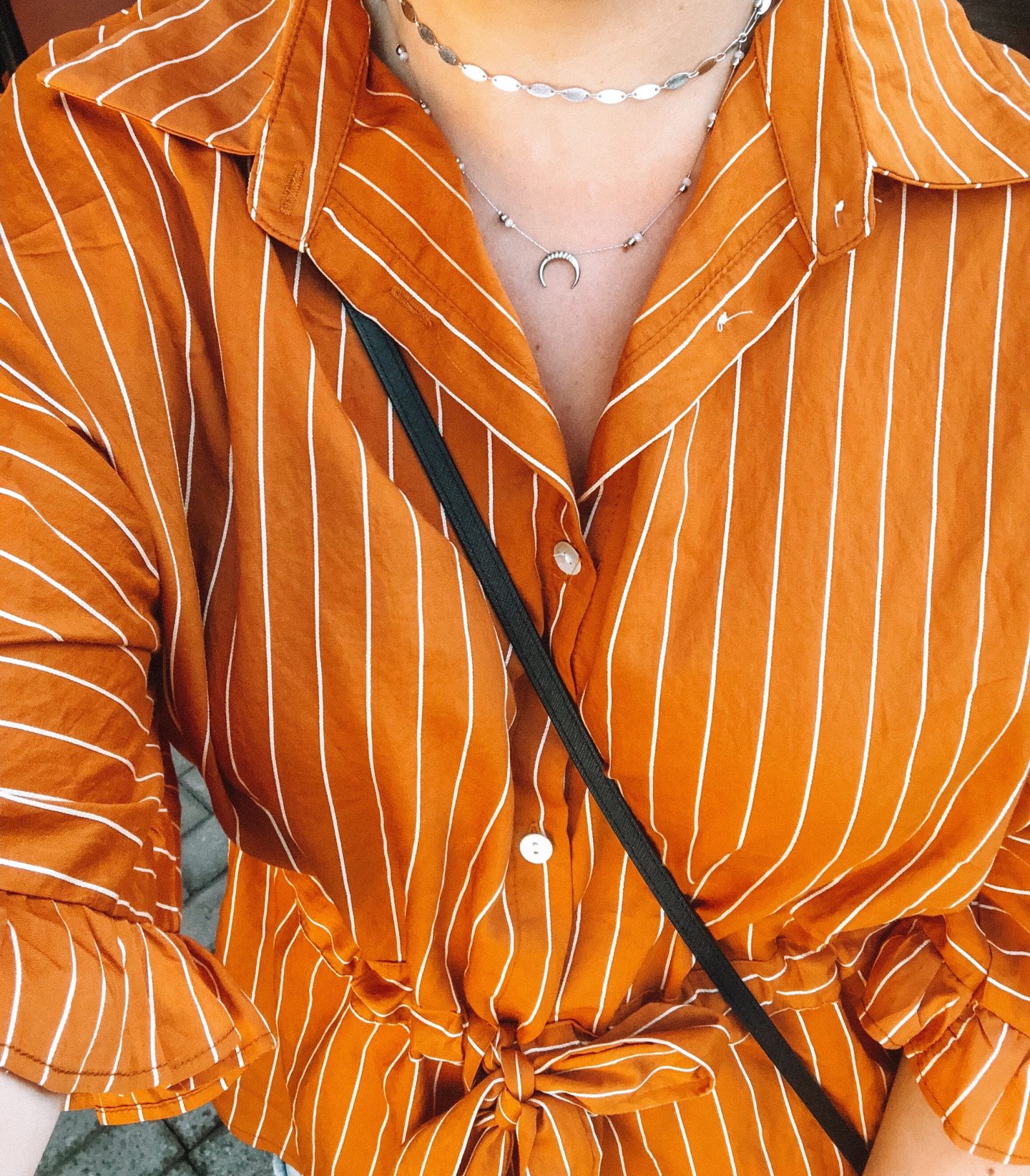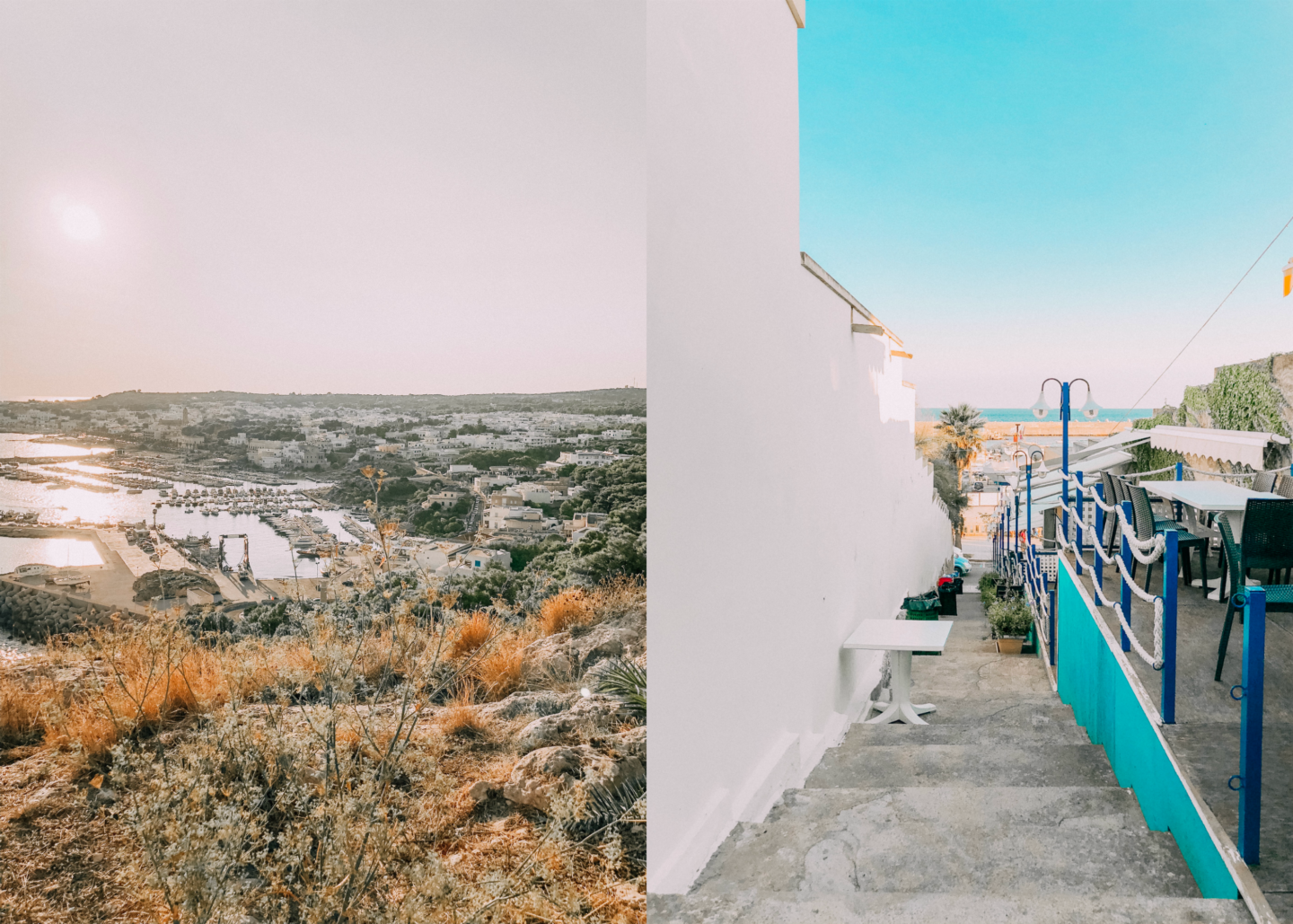 Later that night we decided to visit Santa Maria Di Leuca, which we had heard amazing things about. This town is actually the most southern part of mainland Italy. If I have to be completely honest, I wasn't really that big of a fan. This place was extremely touristy and aside from the huge palazzo's, there's isn't really much to see.
DAY 4: GALLIPOLI
I was really sad to be leaving the beautiful B&B we stayed at, but it was time to make some moves! We decided to continue along the coastline where we made a few stops here and there. Eventually, we decided to find a beautiful beach in Gallipoli and relaxed there the entire afternoon. At night, we checked into our new hotel Relais Regina Rosanna which had really nice and spacious rooms! It was located next to a busy road, but aside from that the place was impeccable. For dinner, we went into the old town of Gallipoli which is again a must see if you ever go to Puglia!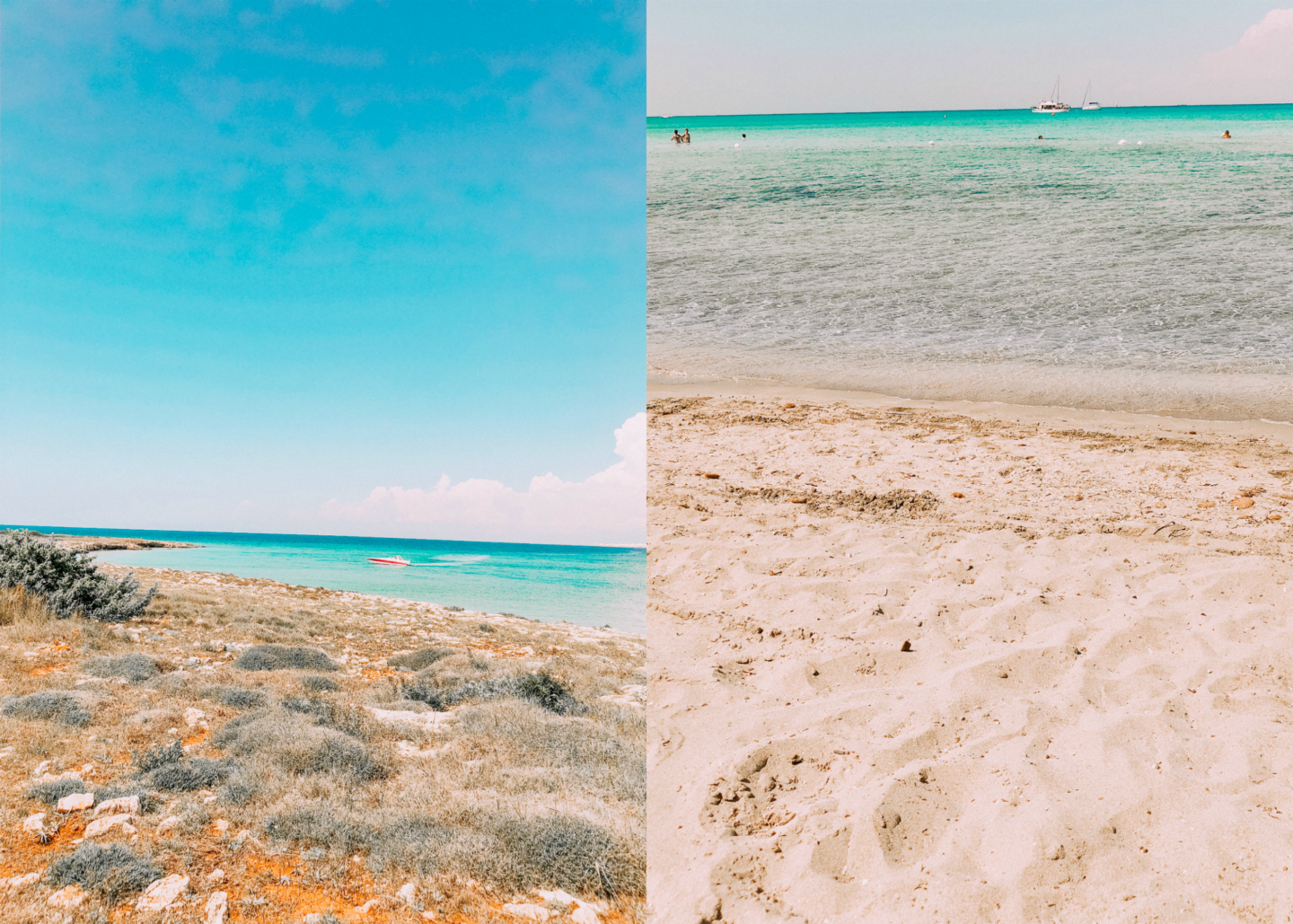 Have you ever been to Puglia? What's on your travel bucket list?
Stay tuned for part 2 coming up soon!