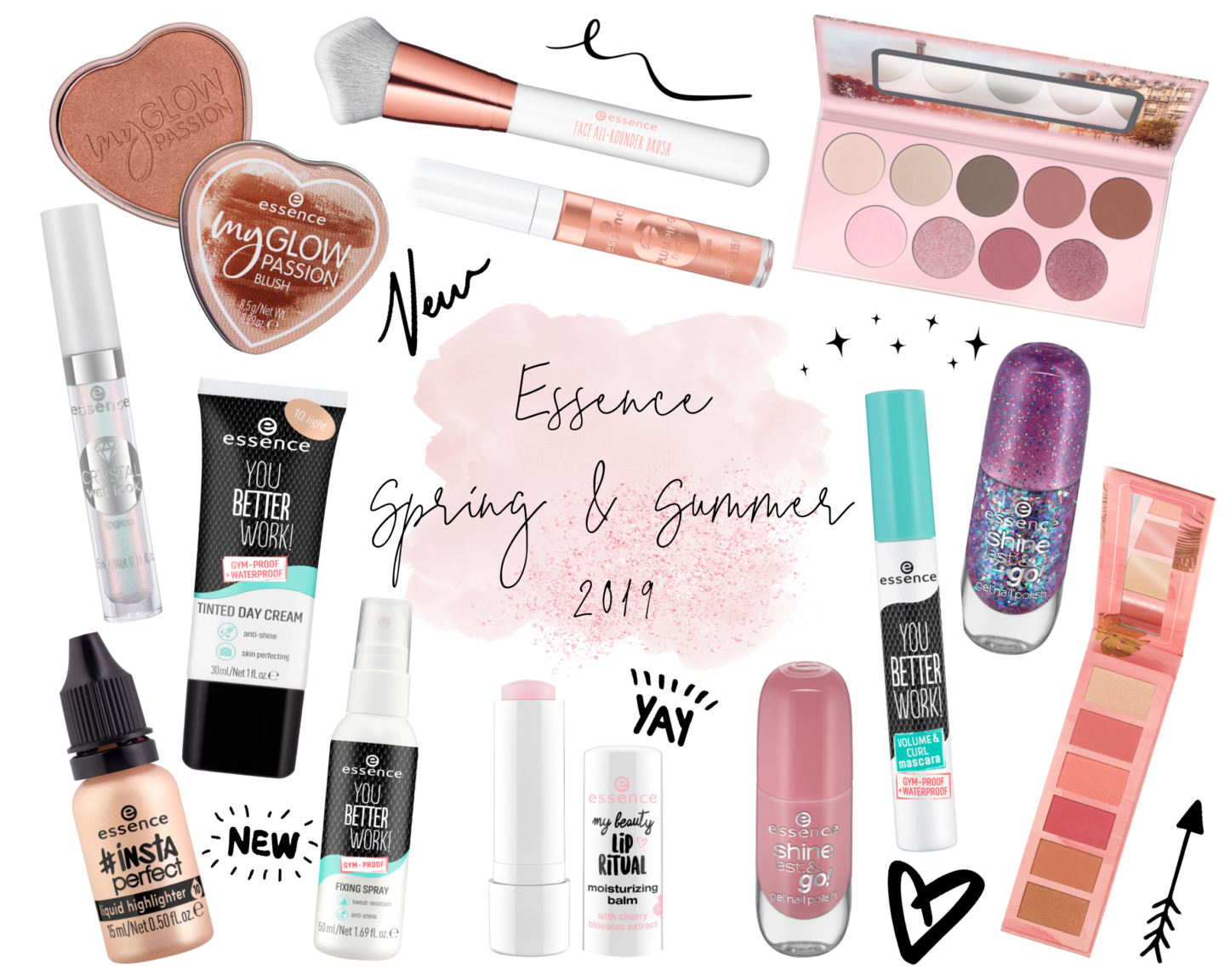 The time has finally come! As I mentioned before, Essence & Catrice are releasing their new products for Spring & Summer 2019 soon. Luckily, I have sneak peeks for you guys in which I can share all of those new goodies that will be added to their displays. After sharing the new Catrice update, it's finally time to discover the new Essence goodies we'll soon be able to purchase. Here's everything we can expect (I'm still waiting on the price-list, so I'll update this post as soon as I get those)!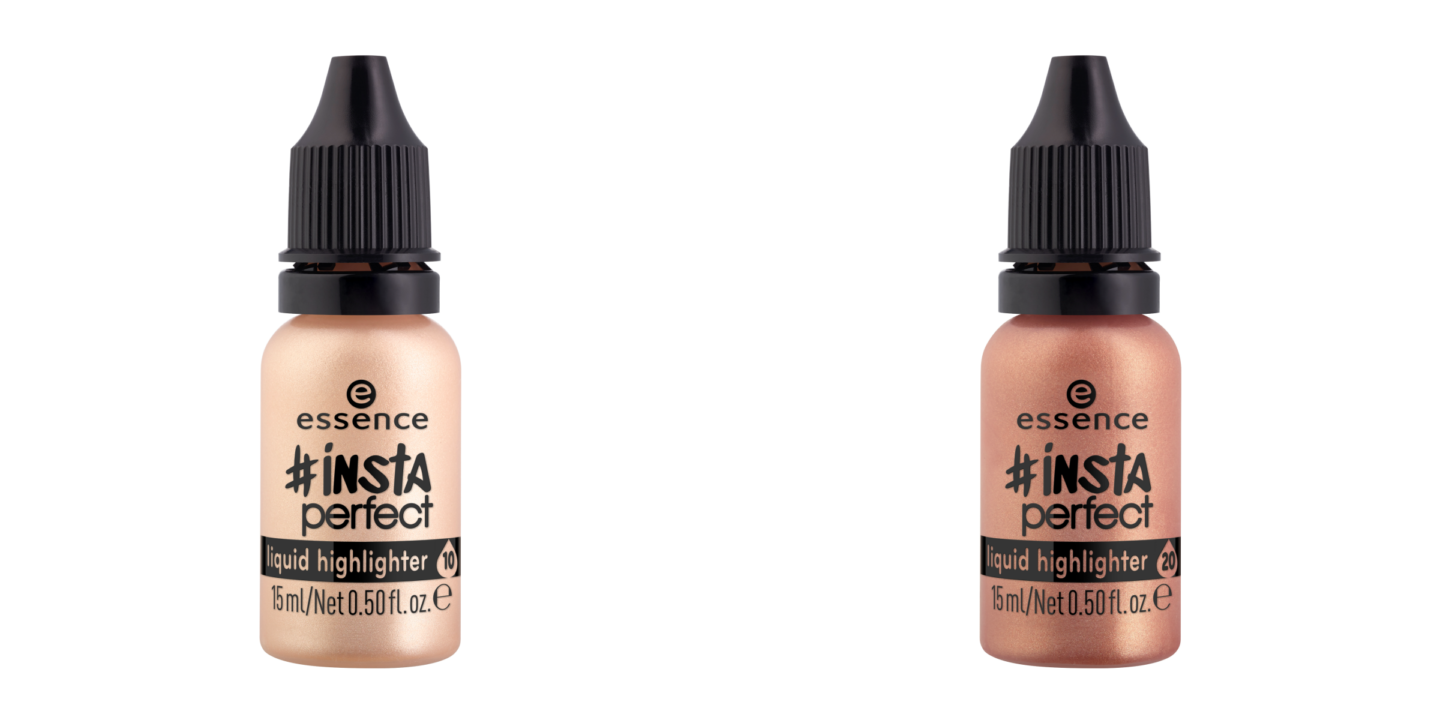 ♥ #Insta Perfect Liquid Highlighter €
The #insta perfect liquid highlighters are the perfect extension of the popular #insta perfect liquid make up range. For a natural "all over glow", simply mix a few drops of the light- reflecting, liquid drops into the #insta perfect foundation. The drops come in two different shades and can also be used on their own to highlight targeted areas of the cheeks, nose or body.
10 Gold Addiction
20 Rosé Fever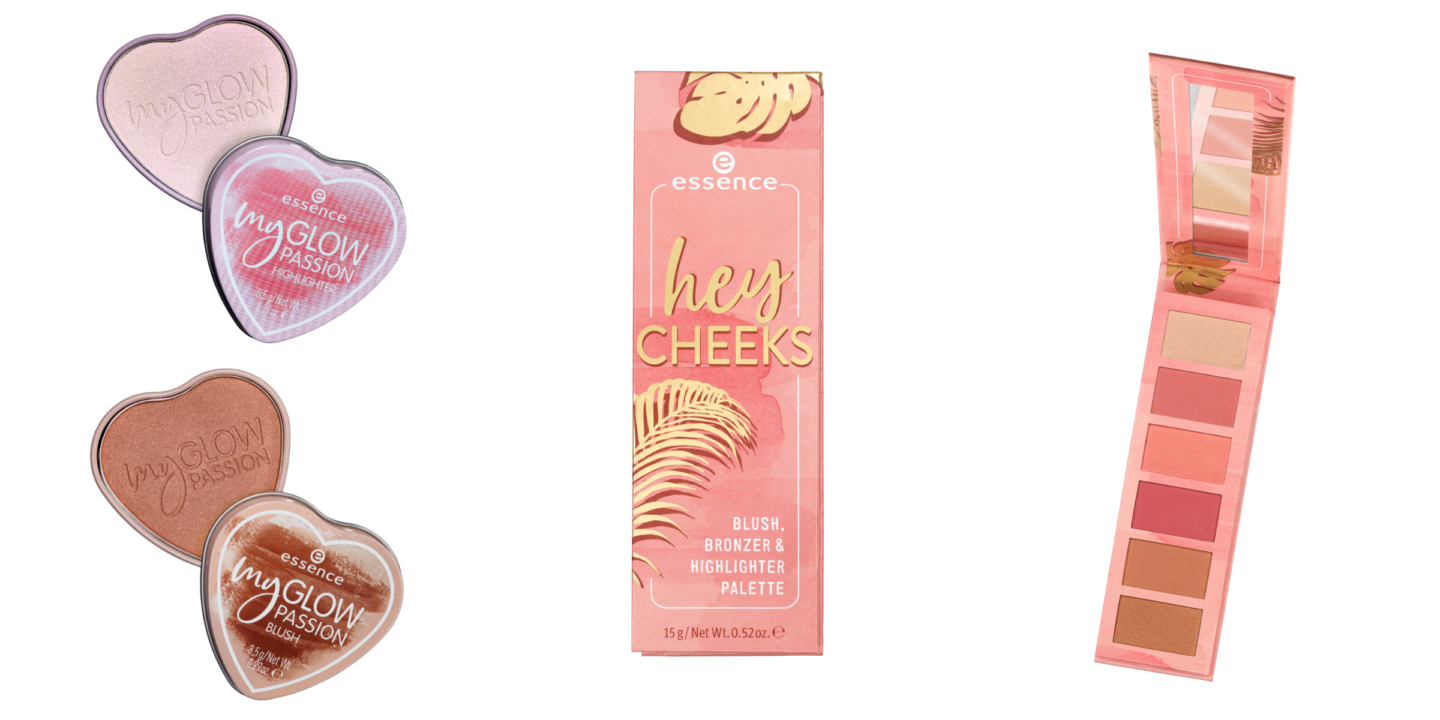 ♥ My Glow Passion Highlighter €
Two products that come straight from the heart. The blush as well as the highlighter are packaged in a heart-shaped aluminum case and have a convincing, super-soft texture. The blush in bold copper leaves behind a light shimmer and can also be used as a bronzer. The iridescent high- lighter sets shimmering pink accents.
♥ My Glow Passion Blush €
♥ Hey Cheeks Blush, Bronzer & Highlighter Palette €
The palette with six super-soft textures is a true all-rounder. It unites matte and shimmering shades that glide onto the skin effortlessly and blend easily. In addition to soft blushes, the palette also includes bronzer shades and a shimmering highlighter. The harmoniously aligned colours suit any skin type, ensure a fresh and individual look and have a convincing, intensive colour- dispersion.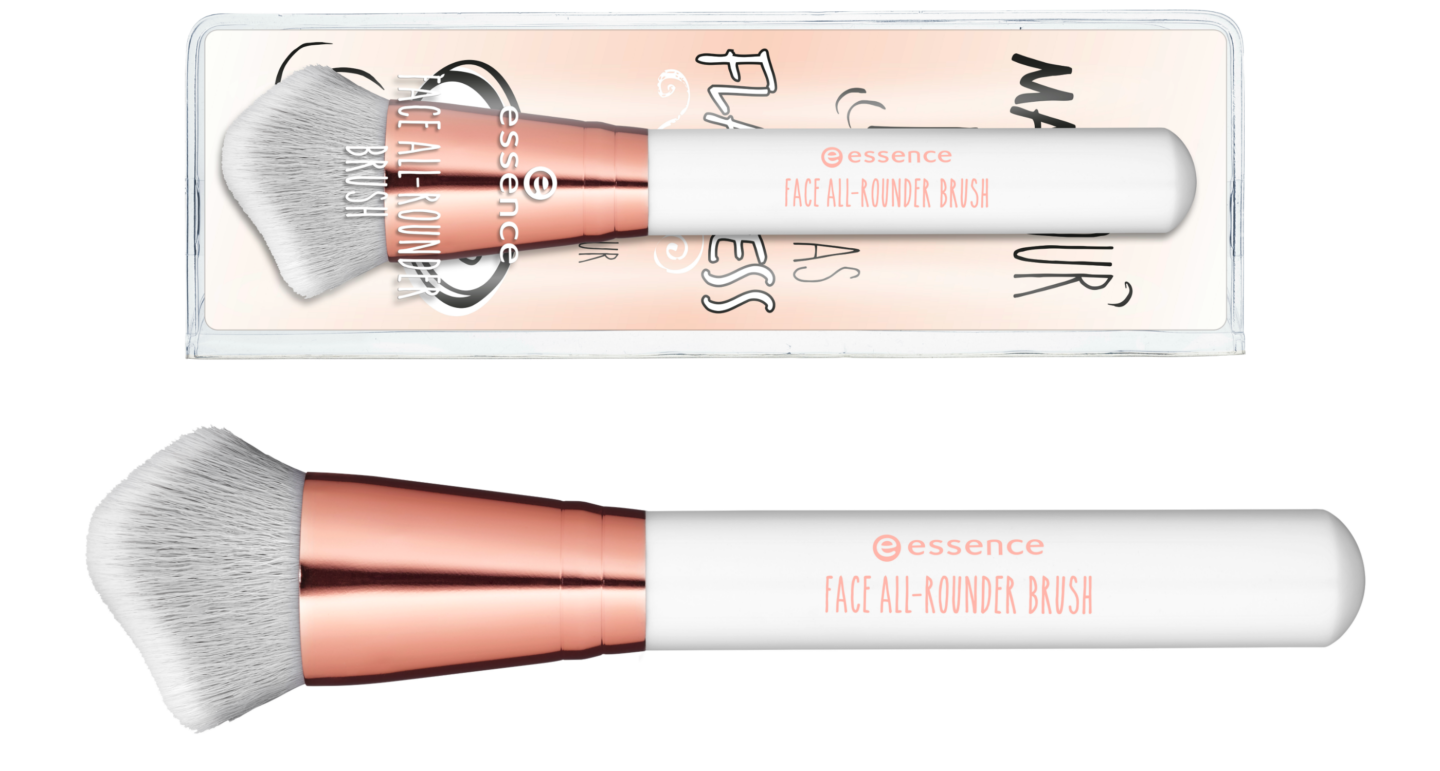 ♥ Face All-Rounder Brush €
The brush with an innovative shape is multifunctional and can be used to apply liquid as well as powder textures. The broad side is ideal for foundation and contouring while the slim, flat side is perfect for blending concealer.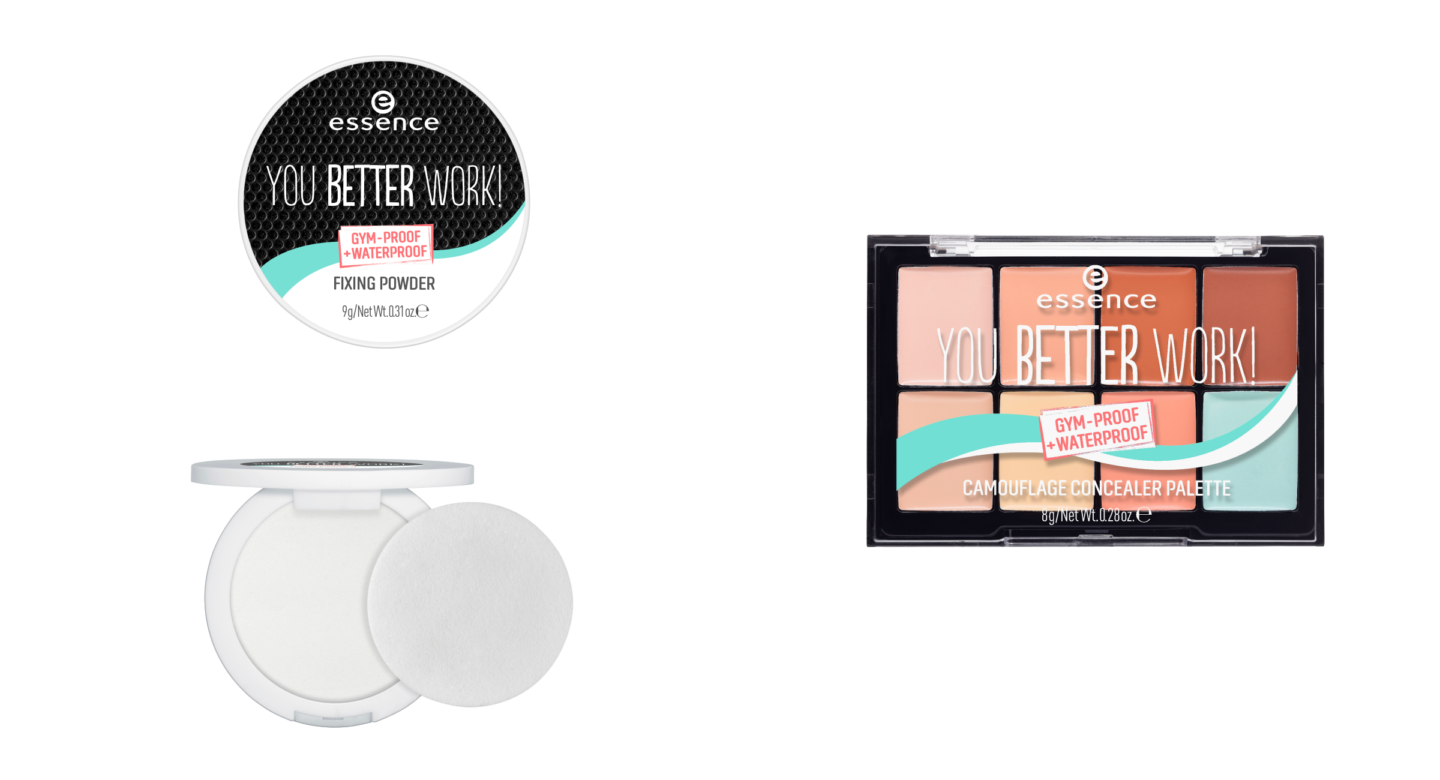 ♥ You Better Work Fixing Powder €
The transparent compact powder leaves behind a matte finish that lasts and doesn't weigh the skin down. No matter what the day brings, the waterproof texture can handle any lifestyle and is suitable for all skin tones. An integrated sponge makes application super easy, even when you're on the go.
♥ You Better Work Camouflage Concealer Palette €
No matter whether for a workout or dinner date: this palette creates a wide-awake, fresh look on any occasion! The five camouflage con- cealers in various nuances are sure to offer the perfect shade for any skin tone. The three colour correctors have a convincing high coverage, balance out any redness, and cover dark under-eye circles or shadows. Thanks to the waterproof texture, the matte finish is sure to last – even during sweat-inducing physical activities.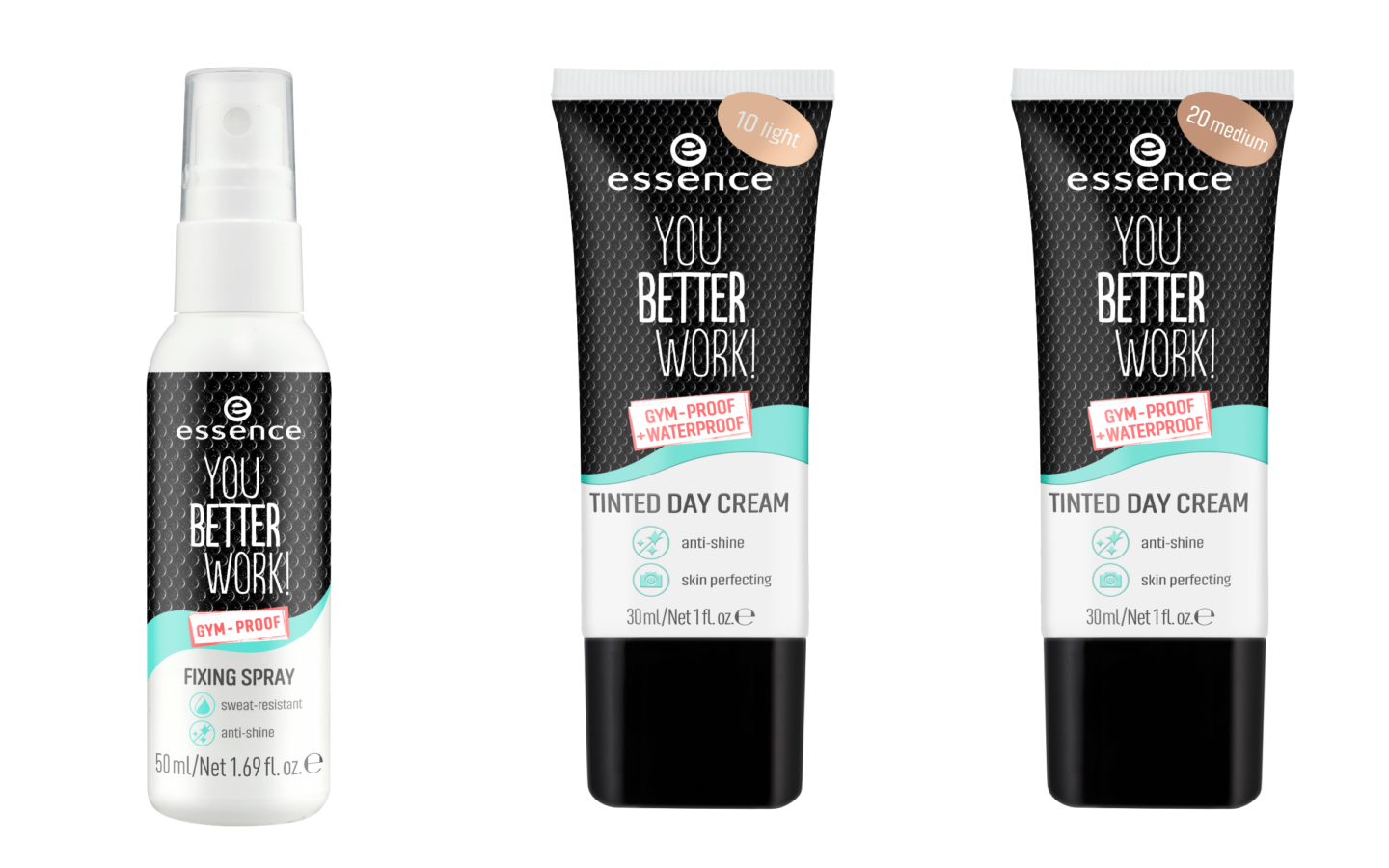 ♥ You Better Work Fixing Spray €
The formula of the spray has been specially developed to set the make-up in place during sweaty physical activities. It ensures a matte effect and instantly provides a fresh sensation on the face!
♥ You Better Work Tinted Day Cream €
The tinted, light moisturizing care with a matte effect creates a natural "no make-up look" and ensures a flawless complexion. Thanks to the UV filter, the skin is also protected from UV-rays during outdoor activities.
10 light
20 medium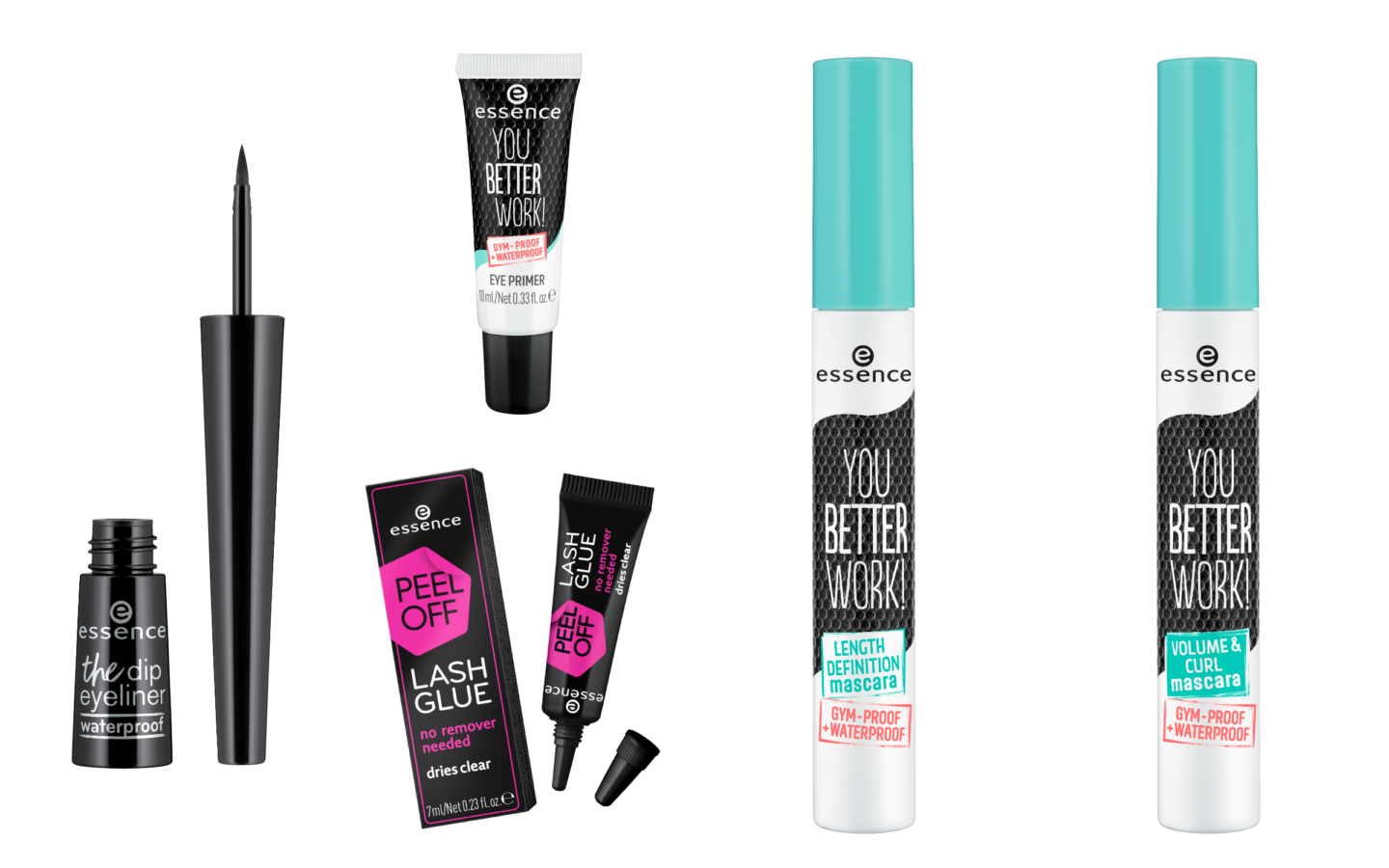 ♥ The Dip Eyeliner €
Thanks to its firm tip, the deep- black eyeliner is easy to apply accurately and creates a perfect curved line on the lids. Also suitable for eye art.
♥ You Better Work Eye Primer €
The perfect companion for your next gym session! Applied un- derneath eyeshadow, it improves the durability and prevents it from smudging throughout the day. The light texture is water- proof so sweaty workouts won't affect your perfect look!
♥ Peel Off Lash Glue €
Peel it off, baby! This lash glue can be peeled off in one go to easily remove false lashes – without any residues or rubbing. The white texture can be applied accurately and is transparent when dry. Separately available.
♥ You Better Work Mascara €
Thanks to its special formula, this waterproof mascara can handle even the sweatiest workouts. The texture can withstand strenuous activities and is available in two versions. One version provides breathtaking length for defined lashes while the other ensure maximum volume and curl.
01 Length Definition
02 Volume & Curl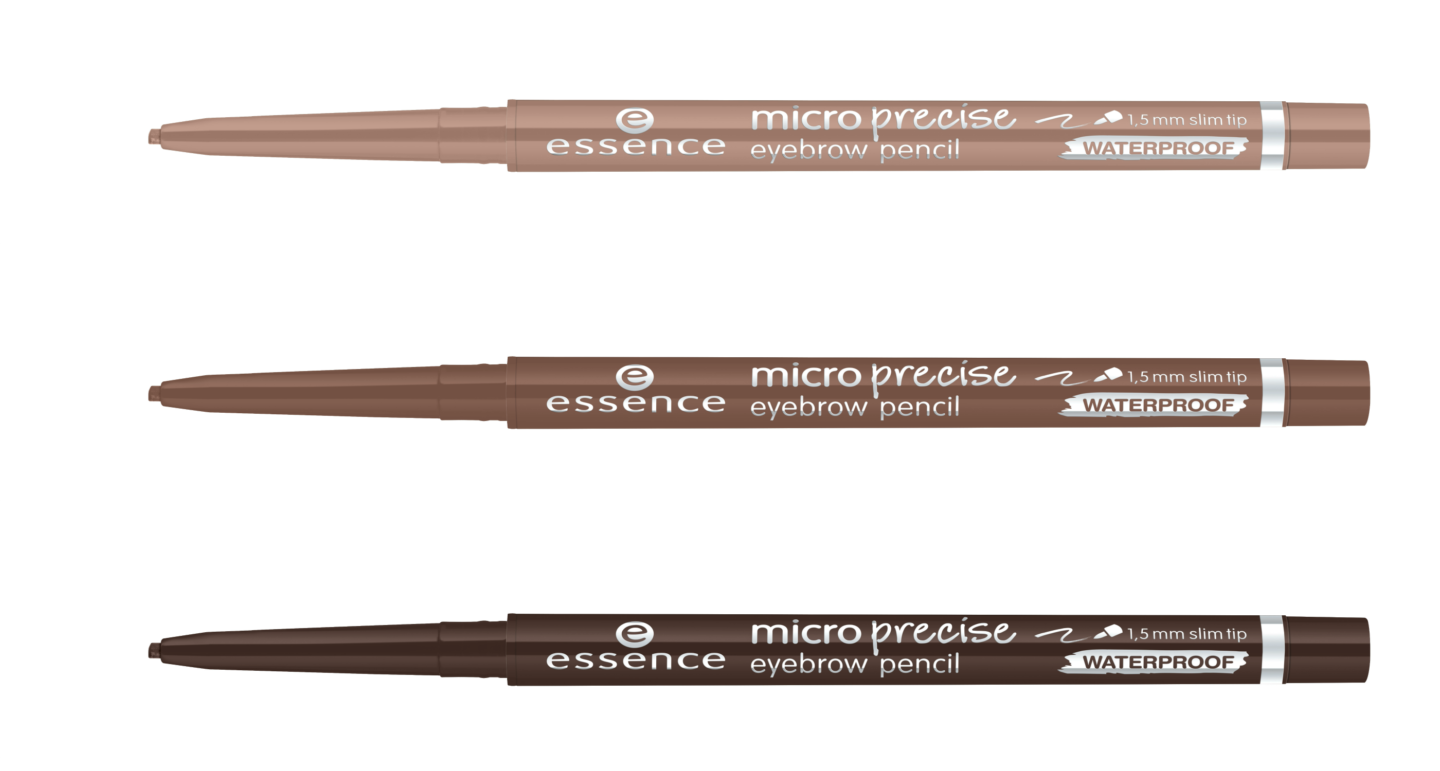 ♥ Micro Precise Eyebrow Pencil €
The ultra-slim mine of the pencil allows an accurate application for perfectly defined, natural-looking eyebrows. With the soft, creamy and matte texture, it's easy to draw hair-like lines and visibly fill in small gaps in the brows. Super long-lasting.
01 Blonde
02 Light Brown
03 Dark Brown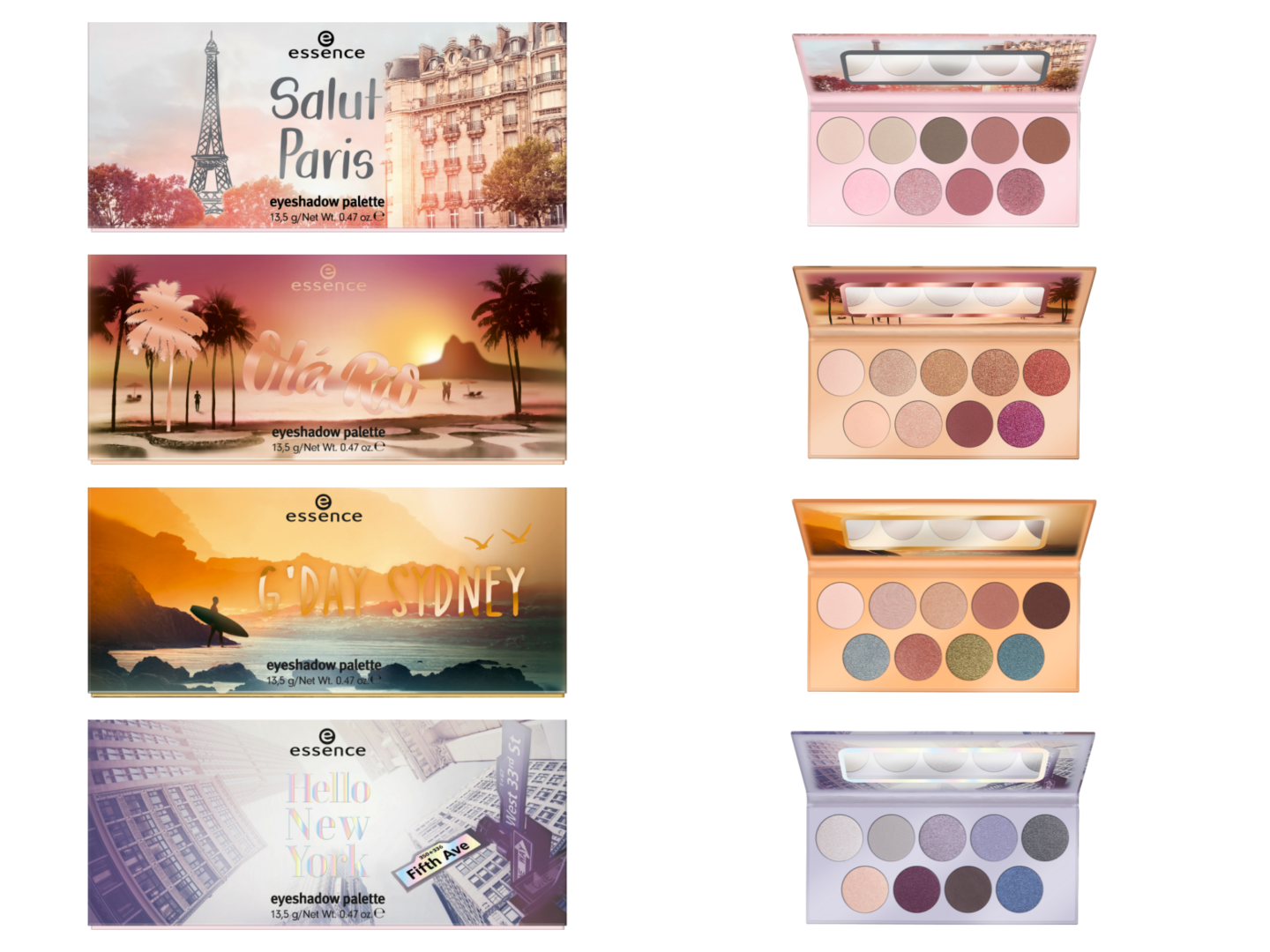 ♥ Eyeshadow Palettes €
The eyeshadow palettes are sure to appease your wanderlust and convince with their highly pigmented colours. Inspired by the trendiest fashion capitals of the world, the powdery eyeshadows reflect the respective lifestyles. Salut Paris comes with velvety textures in rosé shades, G'DAY SYDNEY stands for earthy tones with metallic effects, Hello New York presents nuances ranging from grey to mauve in partially iridescent textures and Ola Rio offers a selection of metallic shades with a glowy finish that are inspired by the colours of the Brazilian sunset.
1 Salut Paris
2 Ola Rio
3 G'Day Sydney
4 Hello New York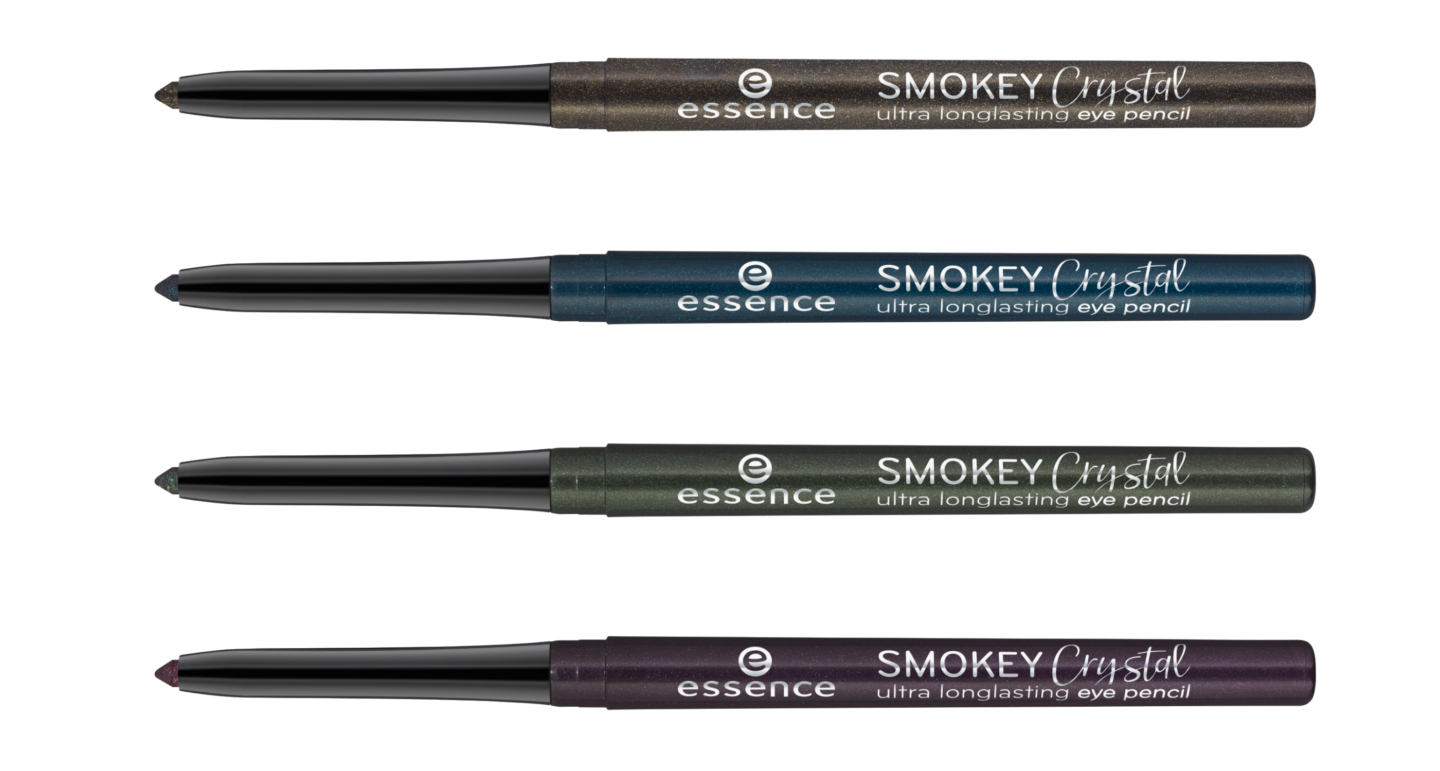 ♥ Smokey Crystal Ultra Longlasting Eye Pencil €
Smokey Eyes 2.0: the intensive and easy-to-blend shades are super long-lasting and create metallic multi-colour effects on the eye. Depending on the way the light falls, the four shades shimmer in various nuances. For an intensive look.
01 Opal
02 Sapphire
03 Emerald
04 Amethyst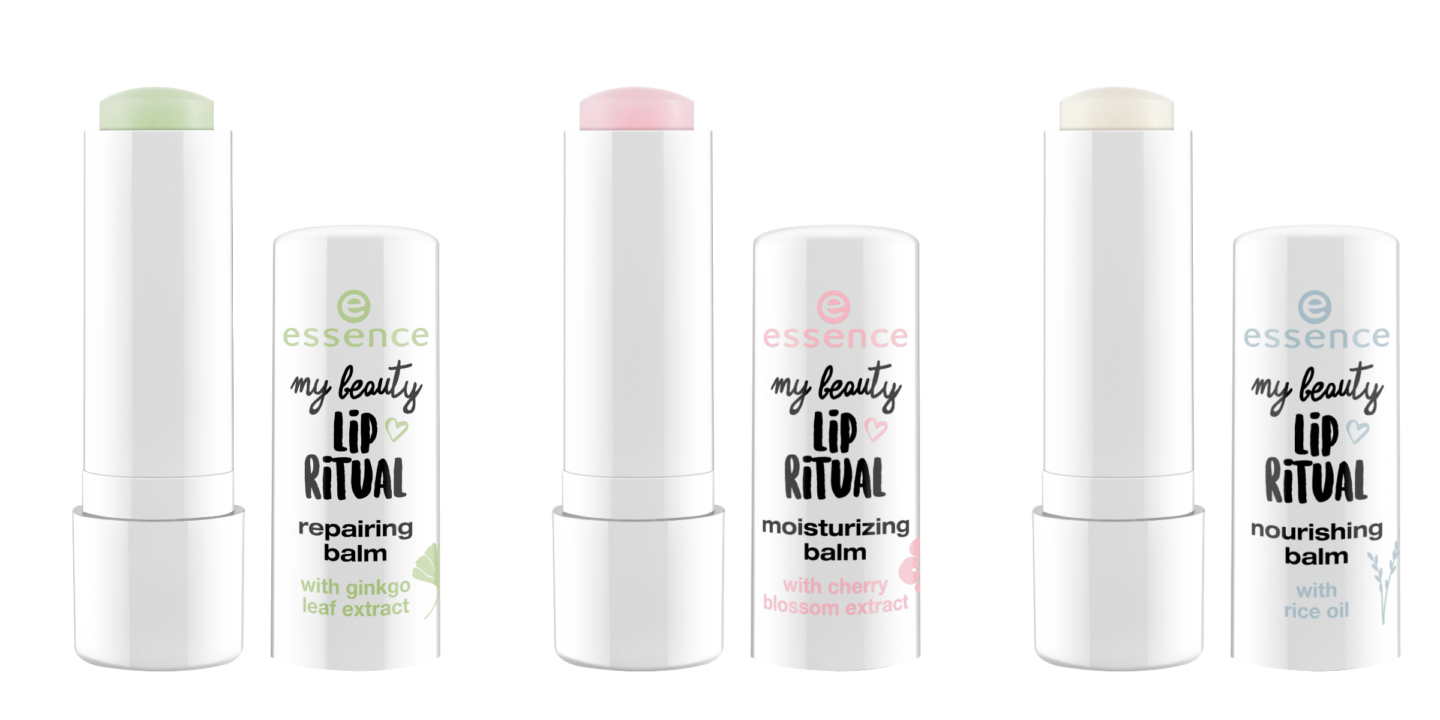 ♥ My Beauty Lip Ritual Balms €
Three new care products to ensure soft and per- fect lips. The version with extracts of gingko leaves regenerates the lips and makes them feel supple. The lip balm with rice oil nourishes and pampers the lips intensively. The care formula with cherry blossom extracts revitalizes and provides moisture. On top, all products contain vitamin E.
01 Preparing
02 Nourishing
03 Moisturizing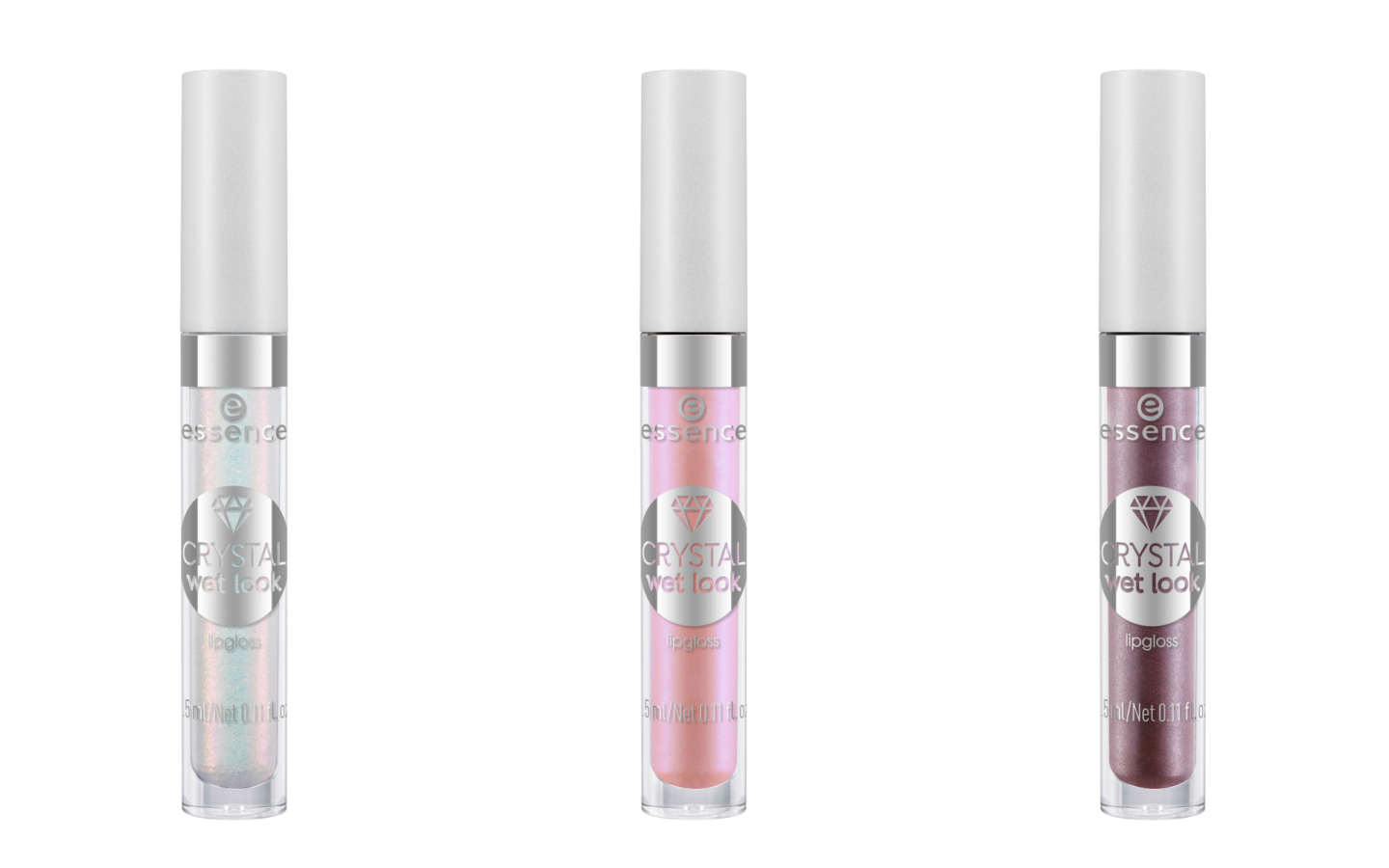 ♥ Crystal Wet Look Lipgloss €
The new glosses create a shiny wet look on the lips! The light-reflecting pigments create a wet-gloss crystal finish with a pearl effect that shimmers transparent, pink or violet – without a sticky sensation.
01 Bright Diamond
02 Love Stone
03 Soul Crystal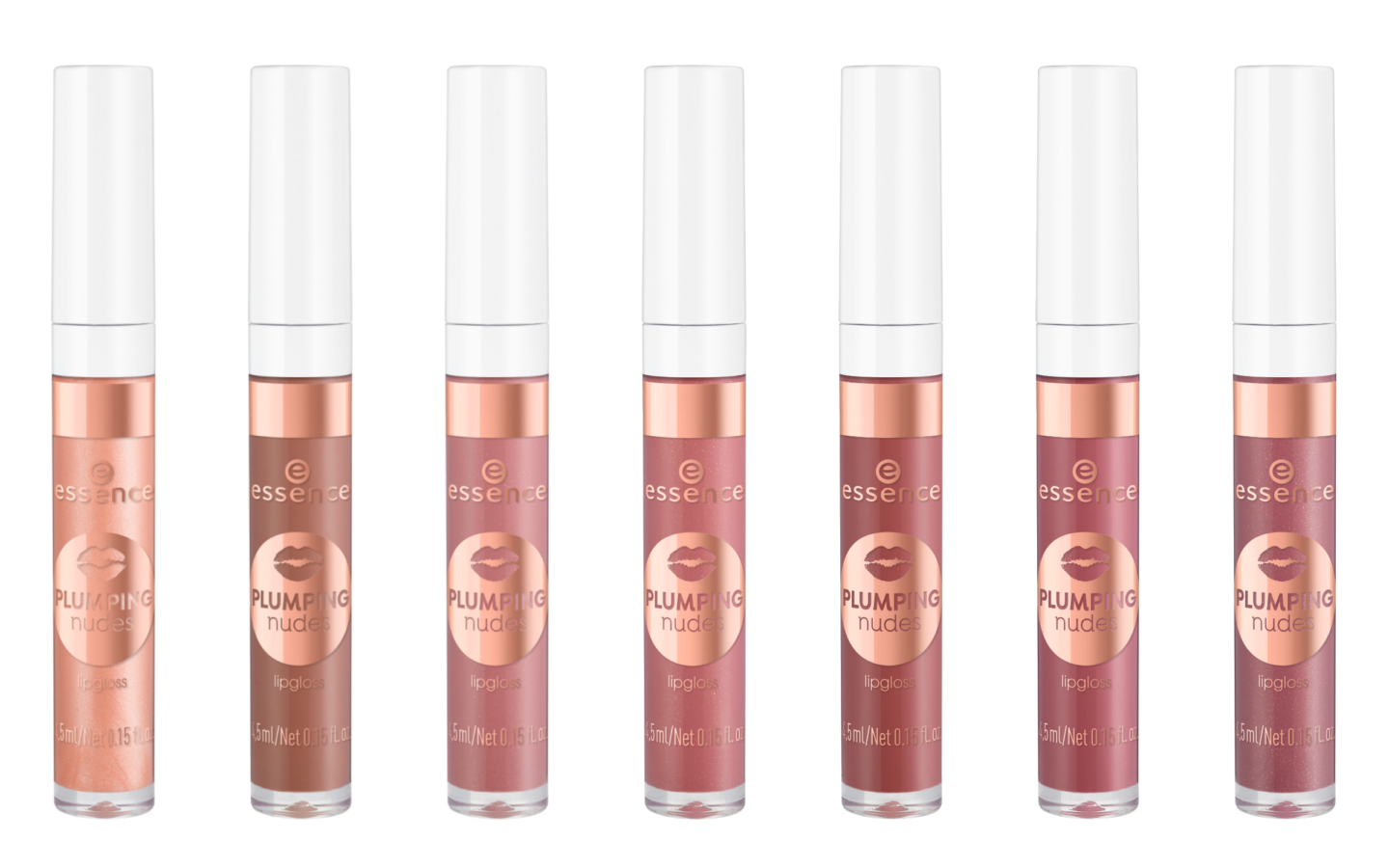 ♥ Plumping Nudes Lipgloss €
Fuller lips in seconds! The lip plumper with shea butter makes the lips look fuller and offer a gorgeous shine. At the same time, it has a cooling effect. The lip glosses are available in seven nude shades – so there's sure to be a matching colour for any skin tone.
01 XXL Charm
02 Big Softie
03 She's So Extra
04 That's Big
05 Bold Love
06 Big Bang
07 So Heavy!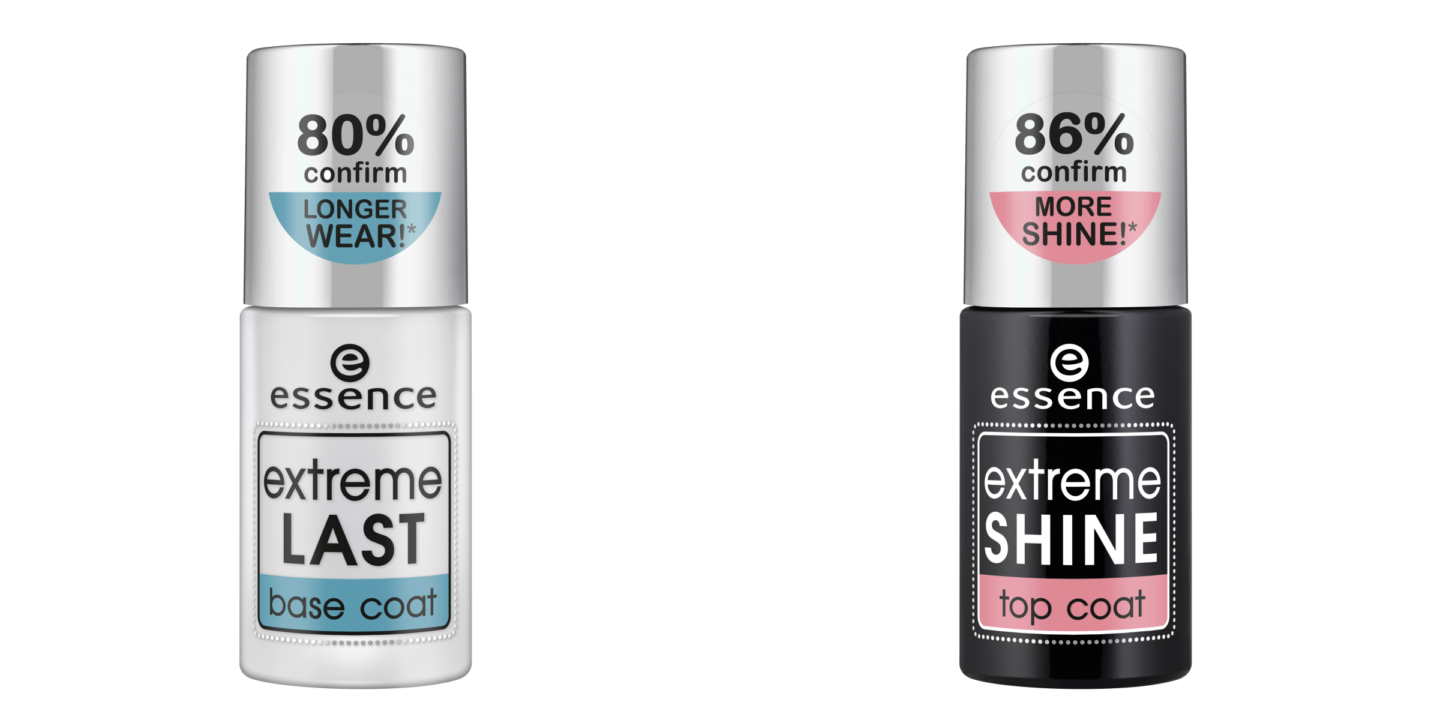 ♥ Extreme Last Base Coat €
The transparent base coat significantly extends the durability of nail polish, dries fast and prevents discolorations.
♥ Extreme Shine Top Coat €
For even more shine on the nails! The transparent top coat covers the nail polish with a protective layer, prevents chipping, dries fast and creates a mirror- like shine.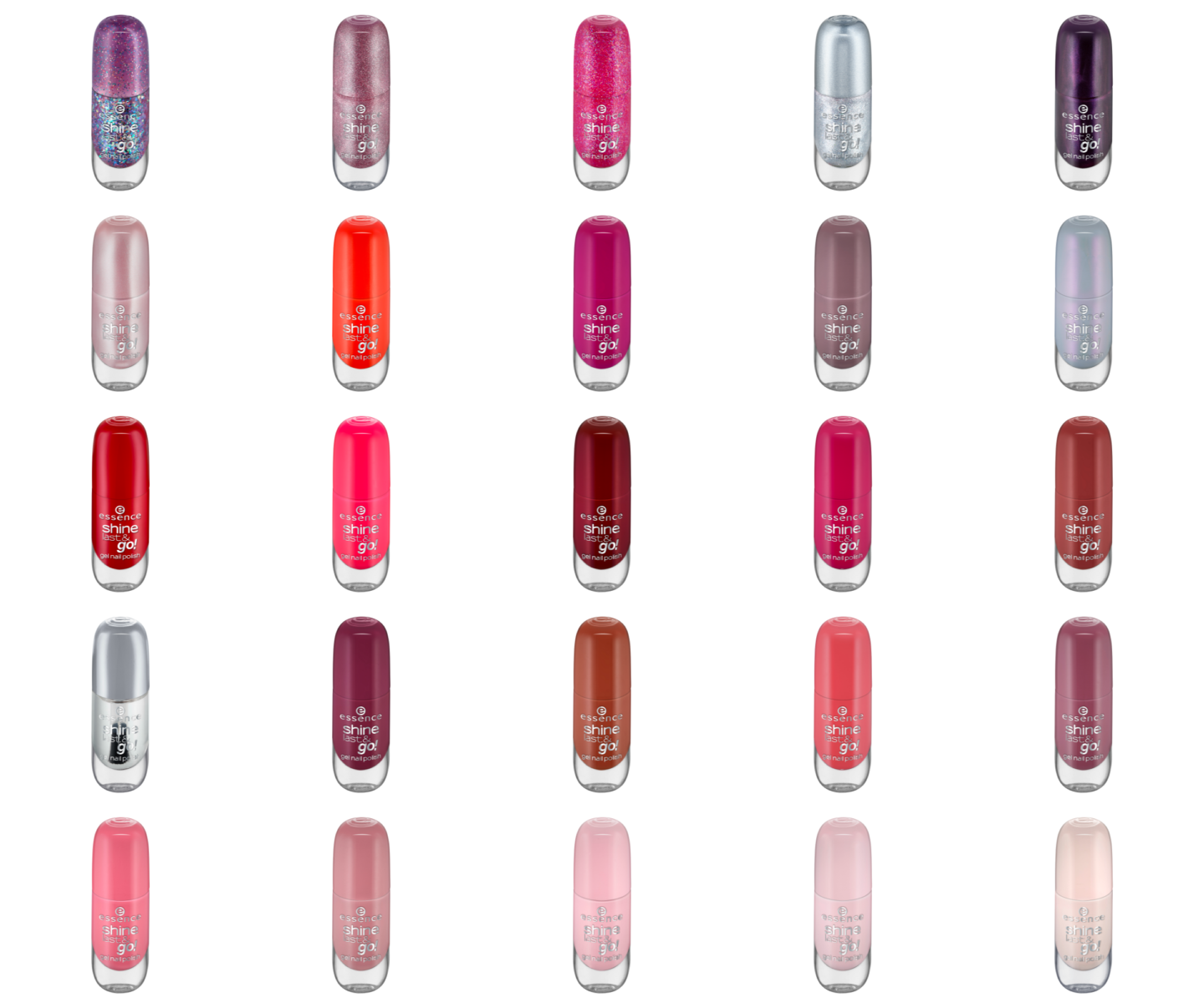 ♥ Shine Last & Go Gel Nail Polish €
Dream nails in a new look and without compromise! The formula with a gel-effect ensures optimal durability, intensive colour and an amazing shine. The vegan polishes with a gel shine finish are available in super highly pigmented and colourful shades and dry even faster than the current the gel nail polish range, which is making room for the new shine last & go! polishes.
50 shades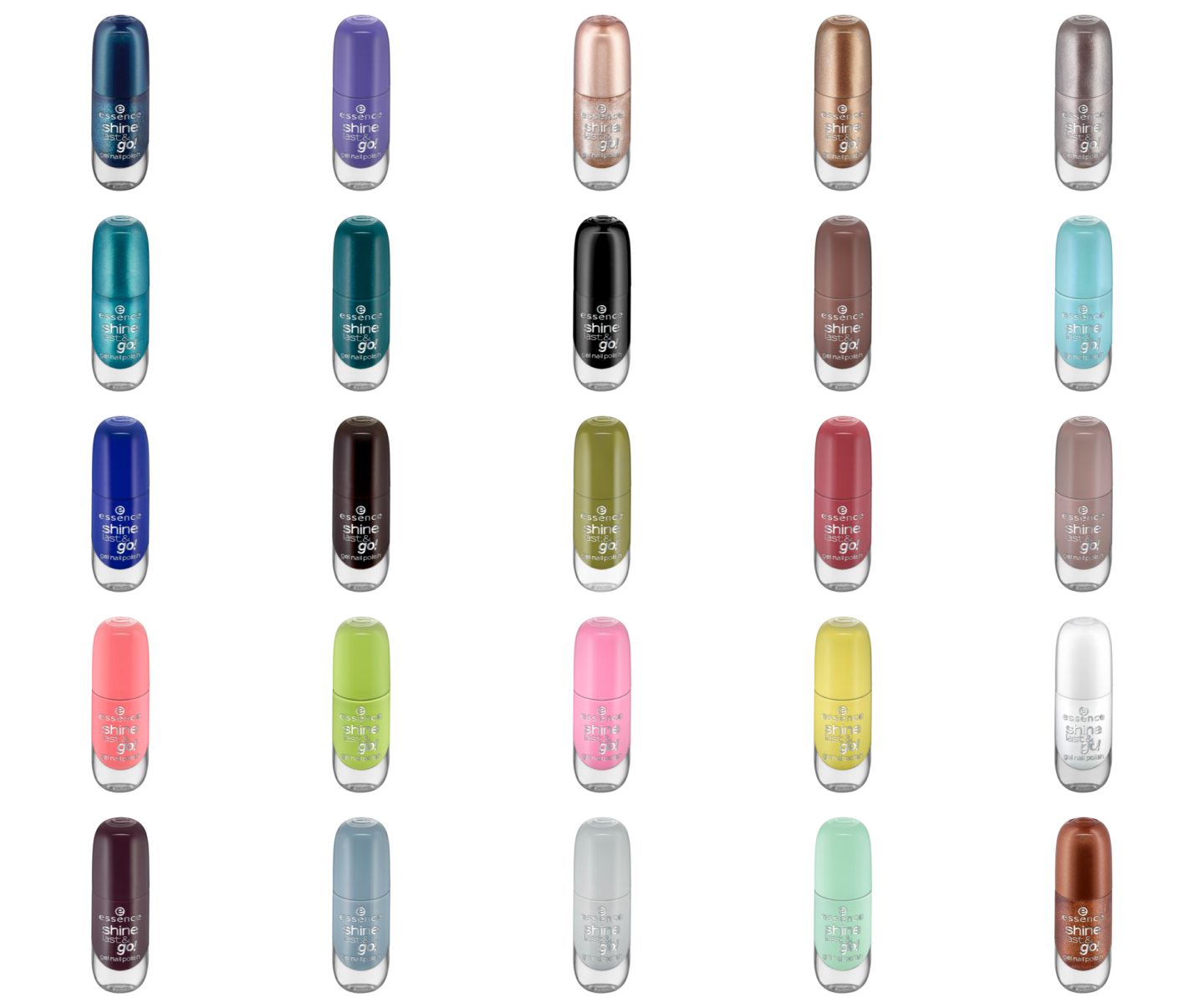 I can't wait to get my hands on these makeup products and film videos and tutorials with them! I'm especially excited about the new eyeshadow palettes, heart-shaped blush and really curious about the new BB creams so stay tuned!
What do you think? Is there anything you'll be getting?