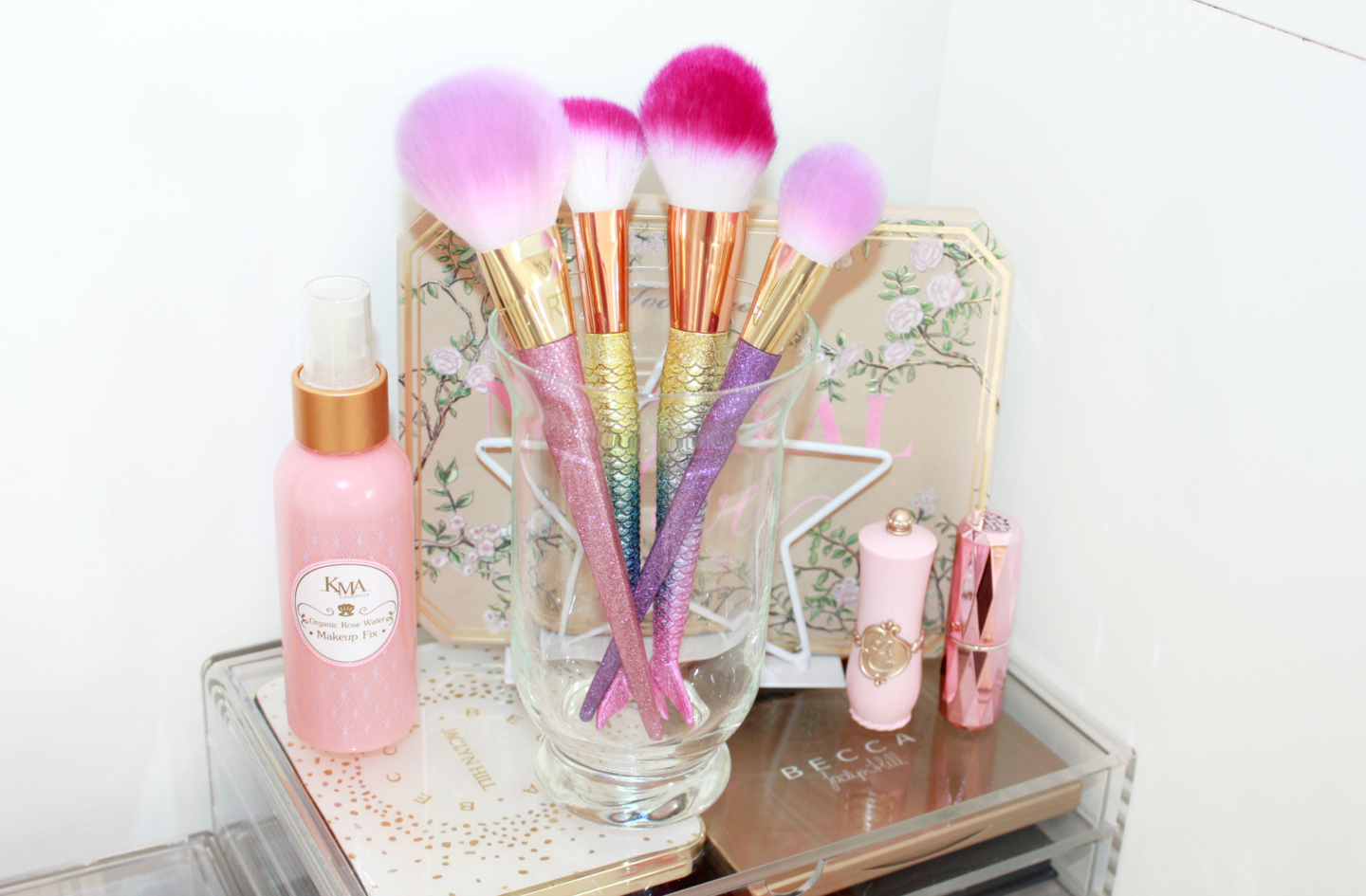 Oh MY God! Real Techniques just launched their new Brush Crush collection here in Belgium and I had to tell you guys about these as soon as I could. These glittery brushes are designed to be super instagrammable, but what really made me fall in love is how unicorn & rainbow inspired they look. Although they're not meant to have anything to do with unicorns, I just adore how glittery & pink the brushes in this collection look. They're definitely instagrammable, that's for sure!
This limited edition collection consists of 7 different brushes and a diamond sponge. On the official Real Techniques website they also offer value sets, but at my local drugstore these aren't available unfortunately. I decided to pick up 2 brushes, but I definitely hope to expand my collection in the near future. These just look so freakin' pretty on my makeup vanity! Now, I have to admit I haven't even used these brushes to apply my makeup, and in all honesty, I don't think I ever will. I know that's really bad, but seeing these all clean and shiny on my vanity in the morning makes me so happy!
Brand's Description
Brush Crush™ is engineered for performance, but designed to be instagrammable. Like your latest lipstick shade this crush isn't here to stay! This Limited Edition Collection is designed with Sam + Nic and inspired by the latest holographic, pastel, and glitter trends.
300 Powder Brush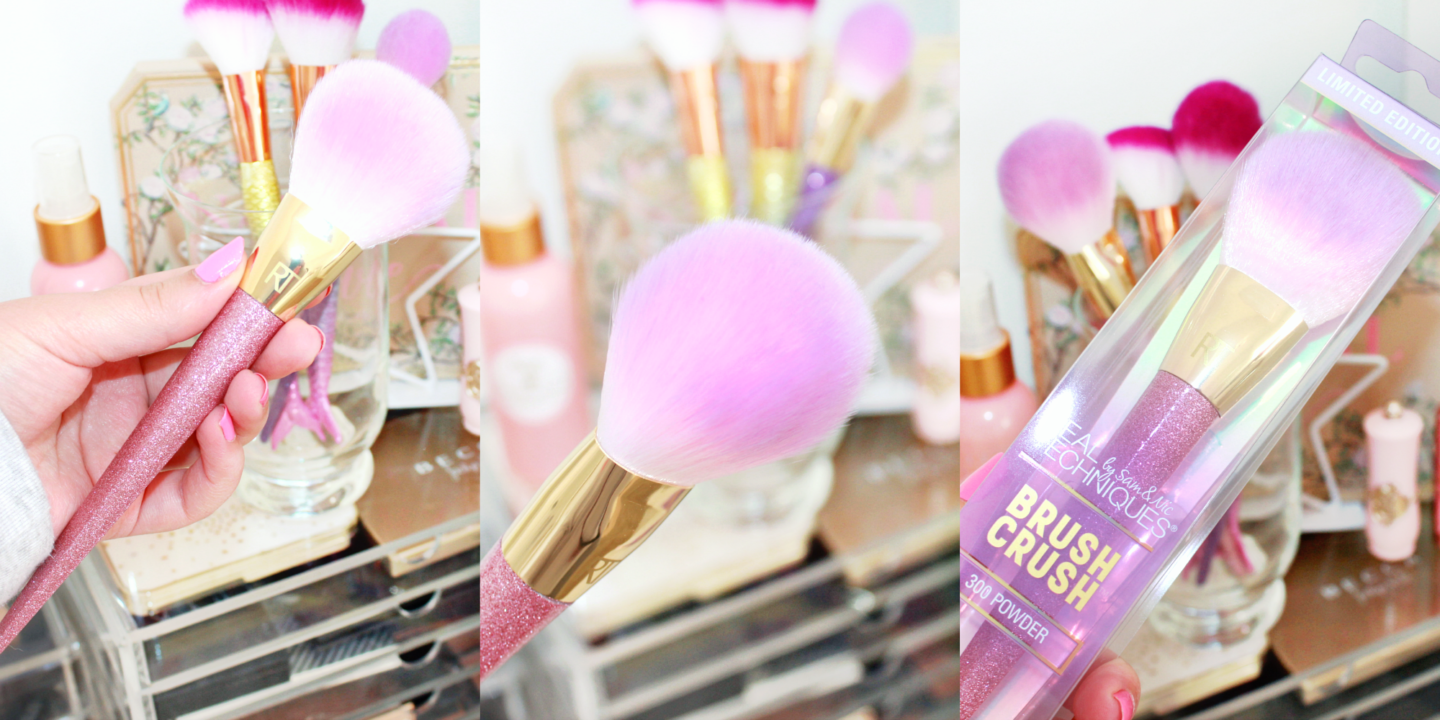 The large powder brush is so big and fluffy, it looks perfect to apply your setting powder. Also, thanks to the pointed shape, it would be an amazing bronzer brush as well.
302 Blush Brush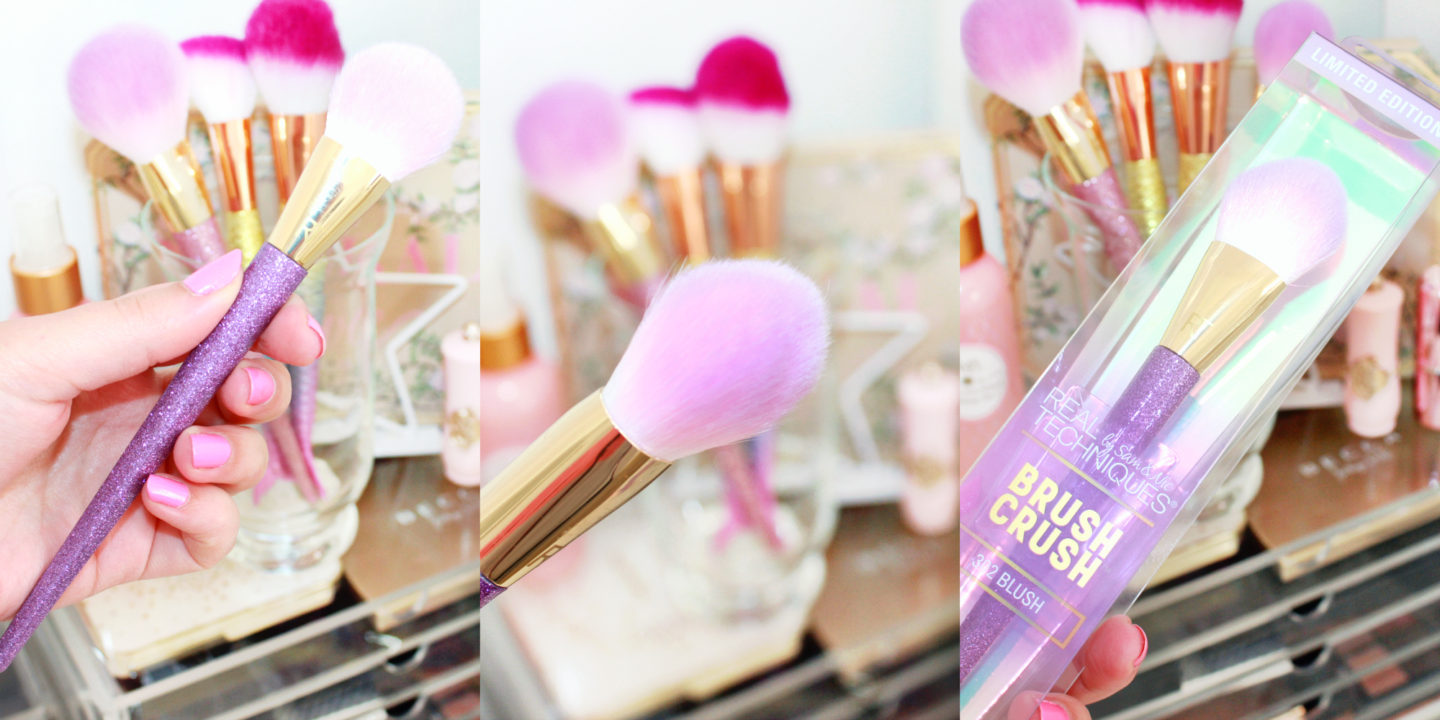 This blush brush has the perfect size and shape to apply your blush, or even set your makeup underneath the eyes.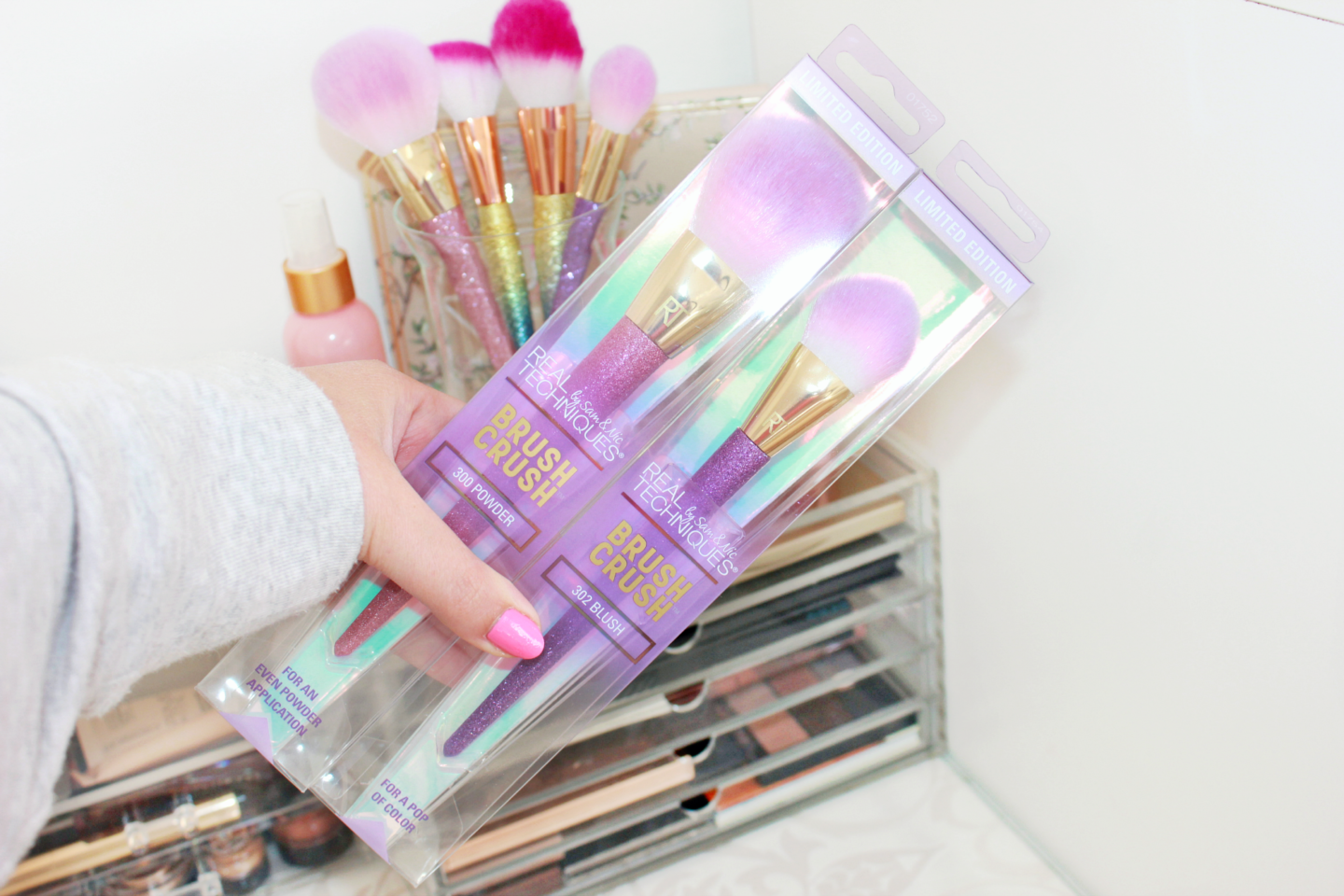 This collection is so esthetically pleasing and the quality is on point. The bristles feel super soft and the handles have such a luxurious feel to them. And come on, how girly and just absolutely beautiful do these look?? With the whole unicorn trend going on at the moment, Real Techniques definitely made the right choice releasing this collection. I'm sure these will be a hit!
Availability
The new Real Techniques Brush Crush collection is now available at your local Real Techniques retailer. If you live in Belgium or The Netherlands, you can get your brushes from Kruidvat (in stores & online) where both of these brushes retail for €14,99. This limited edition brush collection is a little bit on the expensive side considering RT is a drugstore brand, but they're totally worth it.
What's your favorite Real Techniques brush or collection?