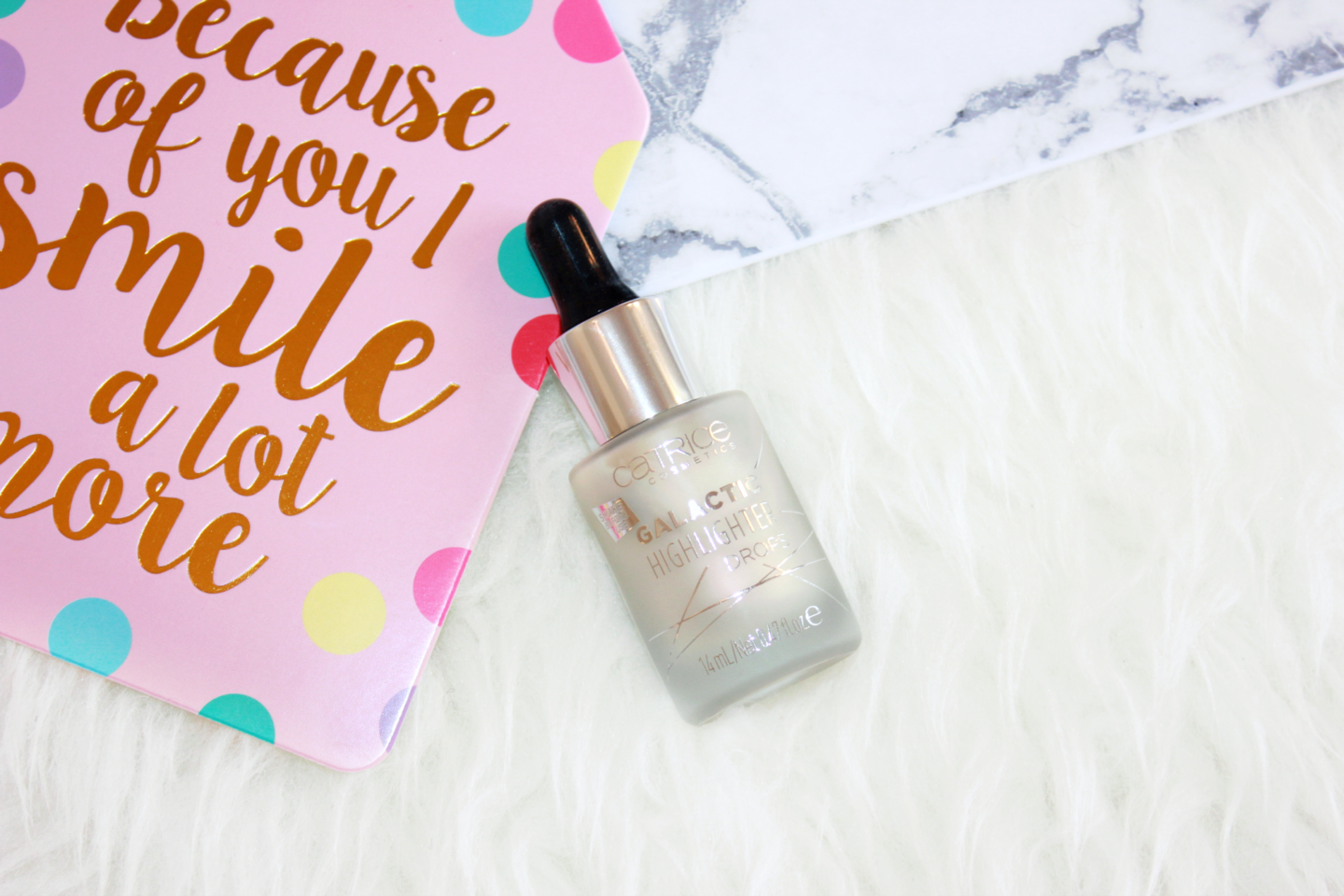 It has been a hot minute since I reviewed a Catrice product here on my blog and I've definitely missed it! As per tradition, they recently added a ton of new makeup to their permanent line for Spring & Summer 2018. I missed out on their last assortment update since I was still living in Canada, but this time I'm on top of my game! Their newest update is centered around the holographic makeup trend, which I'm personally not too fazed about. I'm not necessarily against this trend, but I've never really paid much attention to it either. However, when I saw that Catrice released highlighter drops, I grabbed this bottle without any hesitation. I'm a huge fan of liquid highlighters since they add even more intensity to my highlighting game. Oh, and when I saw this formula is vegan, I was even more excited!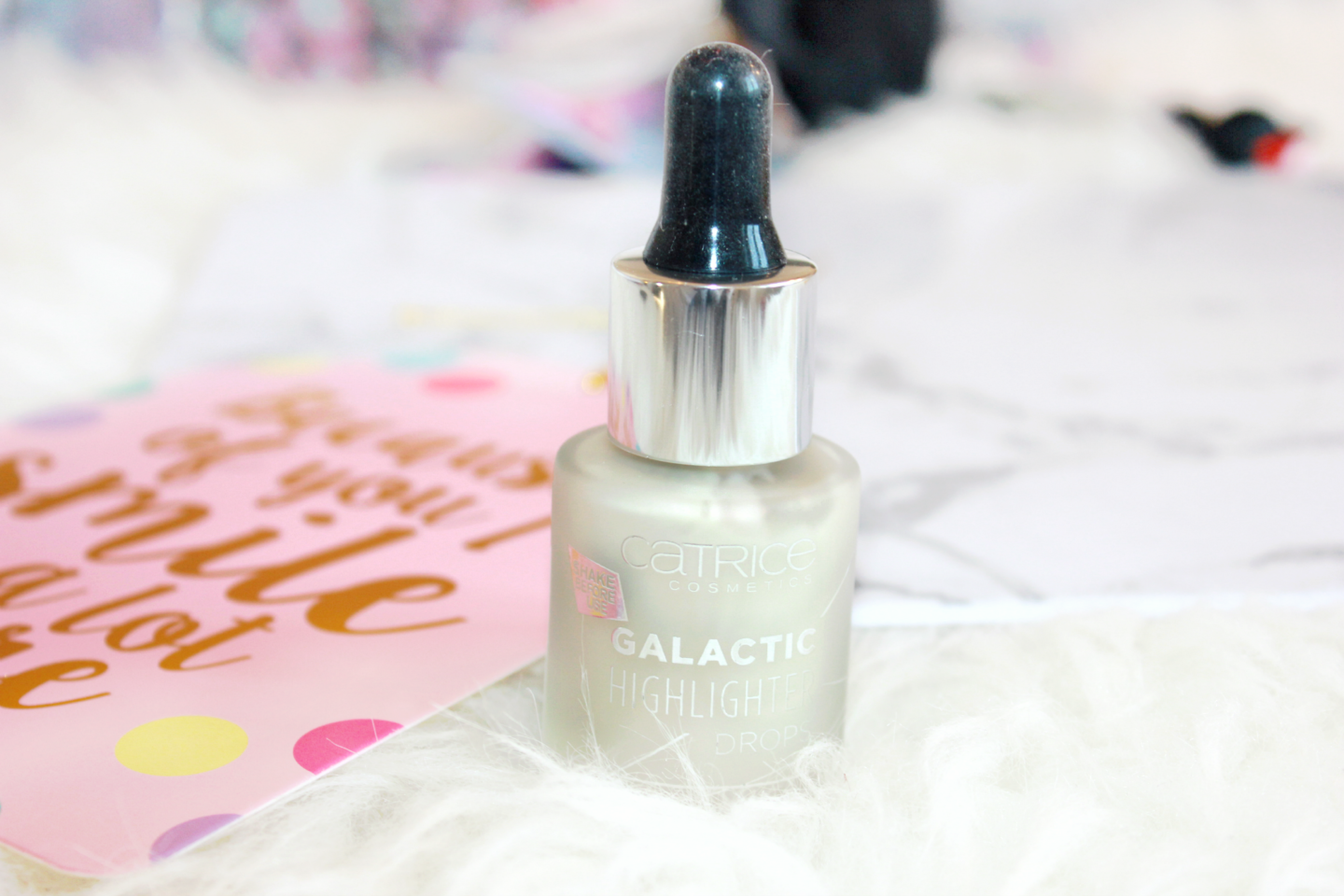 Brand's Description
Galactic Glow. The drops in soft rosé create a galactic shimmer on the skin thanks to light-reflecting pigments. The liquid highlighter with a practical drop-applicator is applied as a finish on top of foundation. Not only suitable for the cheekbones, the drops offer shining results underneath the brow arch, on the bridge of the nose or on the décolleté. The skin instantly looks young, fresh and radiant.
Packaging
This beautiful bottle immediately caught my attention. The highlighter drops come in a sturdy glass jar that has a matte feel and look to it. The silver details look really elegant and luxurious, however this makes it hard to read the font against the white looking highlight. But I totally get the look they were going for!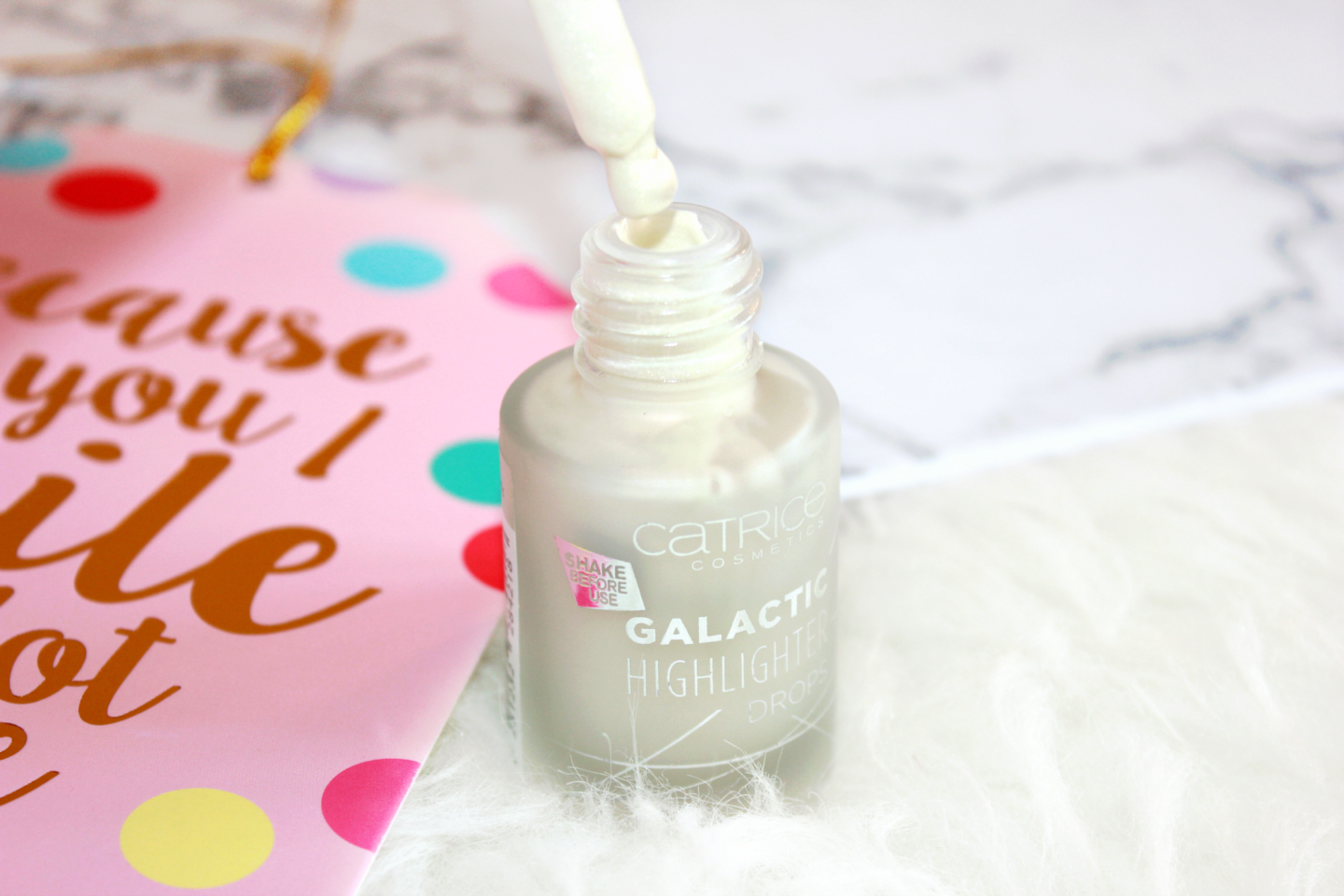 The drop applicator is supposed to make it very easy to drop a few drops of the product onto your skin. Now I don't know if it's just mine, but the drop applicator barely picks up any product. Even when I squeeze really hard, I get 2 drops AT MOST. And girllll, 2 drops is definitely not enough!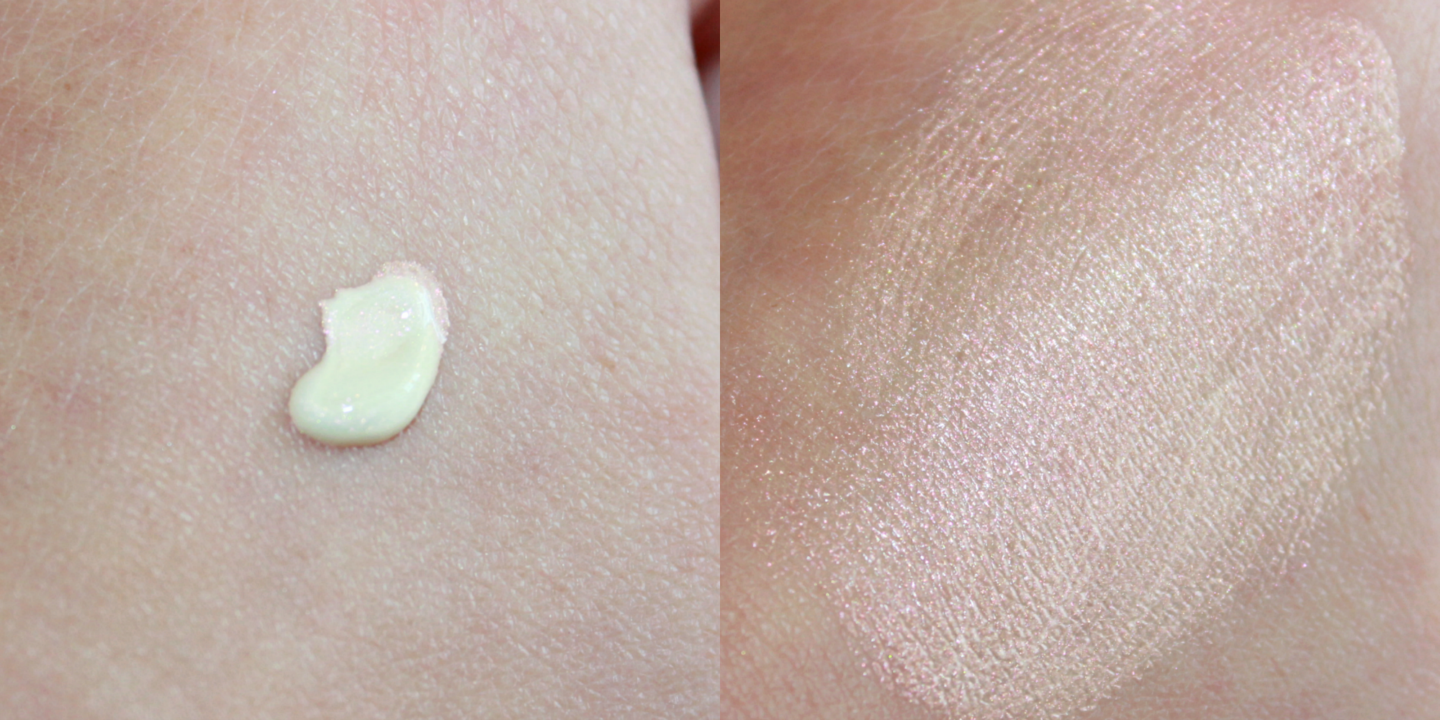 Spaceshuttle is a rosé highlight that has a pearl finish. What makes Spaceshuttle so unique is the holographic effect it has. At first it looks like a pearly white, but then once you start to blend it out, it gets that rosé shine.
When I first swatched this I was pretty impressed, but once I started blending it onto my cheekbones I was so disappointed. Even when I applied 2 drops on each cheek, it was barely noticeable once I started blending it out using my BeautyBlender. It added a little bit of radiance, but I was missing that intensity that I like when it comes to highlight. I also don't like to apply liquid highlight over my powders, so I applied the drops before my powder and powder highlight, which really made it disappear.
In most cases, applying a liquid highlight underneath your powders will intensify the powder highlight you're adding on top. That's what I was hoping to find with these drops, but it really doesn't do much at all.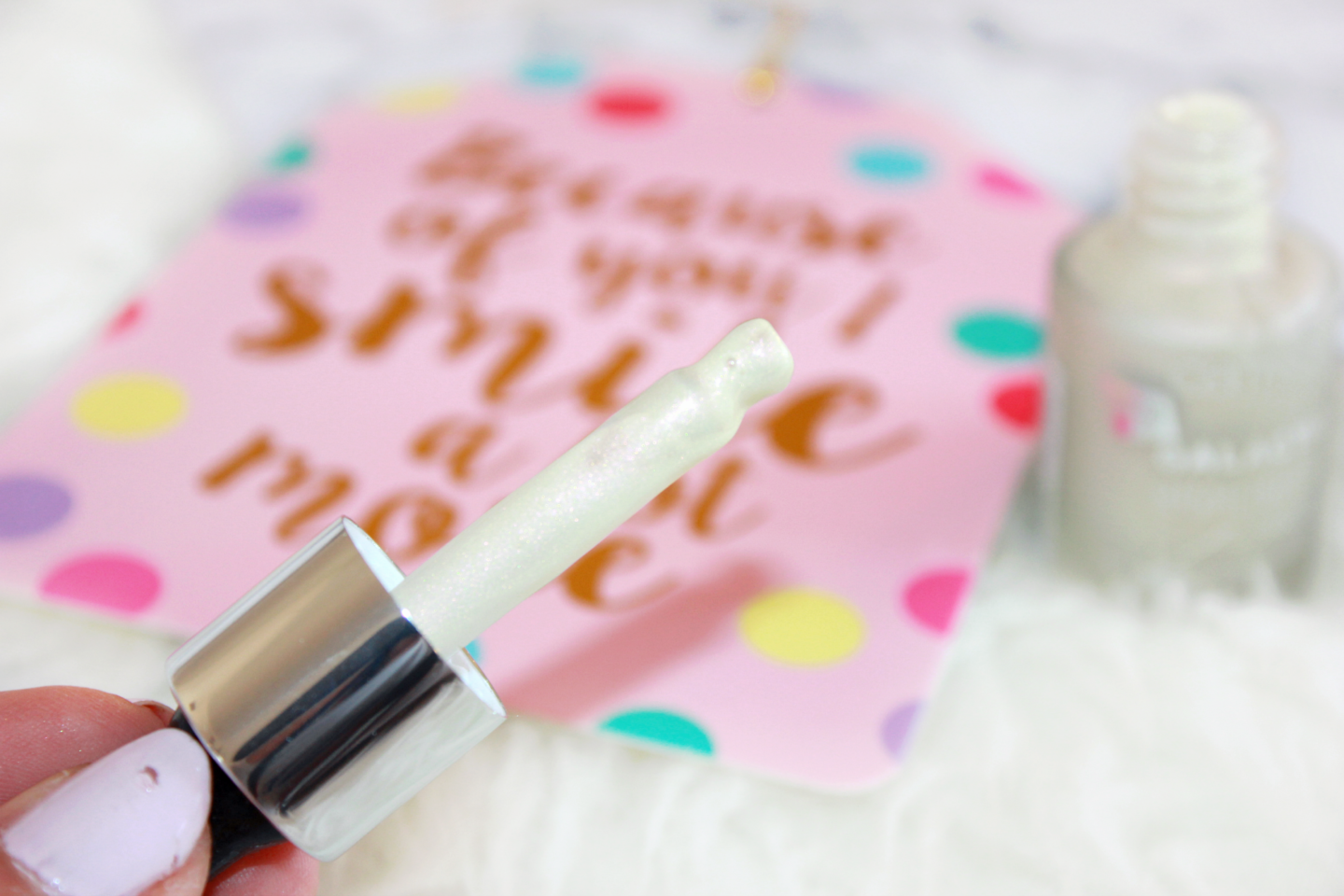 I'm so bumped this shade is barely noticeable on my skin, because I really love the formula. This liquid highlight is so lightweight, it almost feels like water on the skin. That's also why this doesn't accentuate any texture on your face at all. There are no chunks of glitter, which is why the texture is so smooth. If only these drops packed more punch, I would be totally on love with these!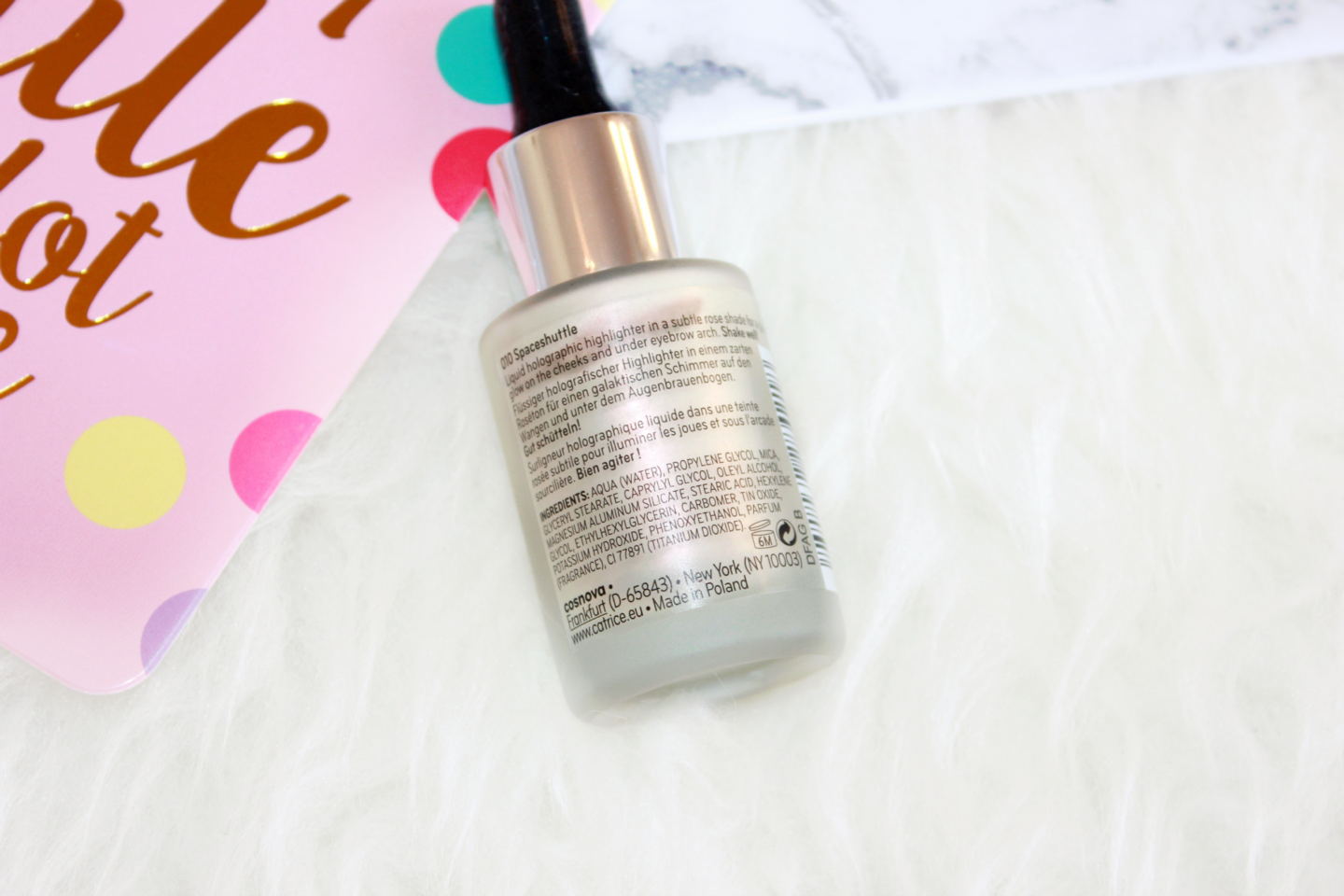 The Galactic Highlighter Drops have a subtle perfume-like scent to them, which might put off some people. I personally don't mind it that much since it fades away once it's on the skin and I actually really like how it smells.
Ingredients
Aqua (Water), Propylene Glycol, Mica, Glyceryl Stearate, Caprylyl Glycol, Oleyl Alcohol, Magnesium Aluminum Silicate, Stearic Acid, Hexylene Glycol, Ethylhexylglycerin, Carbomer, Tin Oxide, Potassium Hydroxide, Phenoxyethanol, Parfum (Fragrance), Ci 77891 (Titanium Dioxide).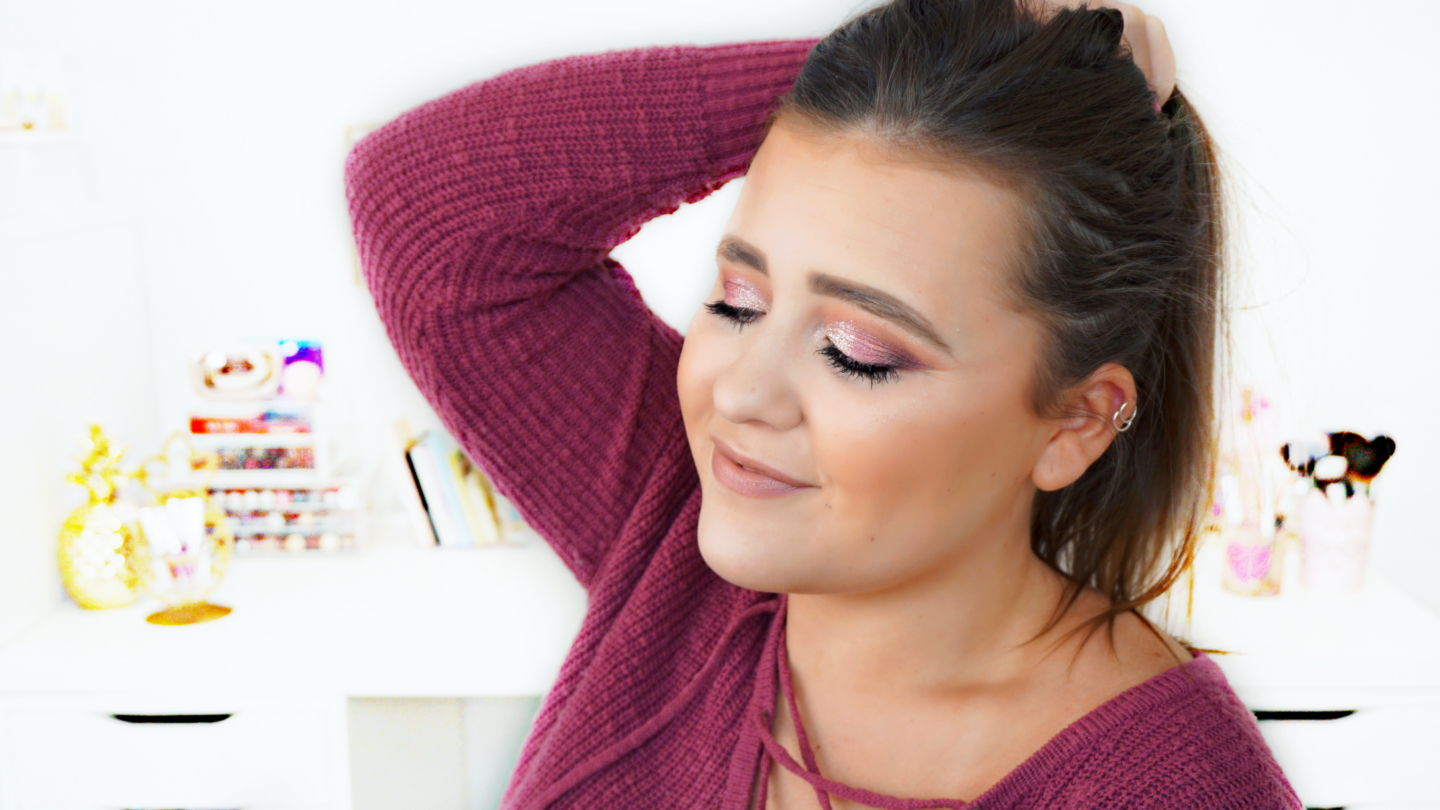 I'm wearing the highlighter drops on the top of my cheekbones, but since I applied powder and highlighter on top, it's barely noticeable. Definitely check out my Valentine's Day tutorial, where you can see the drops in action!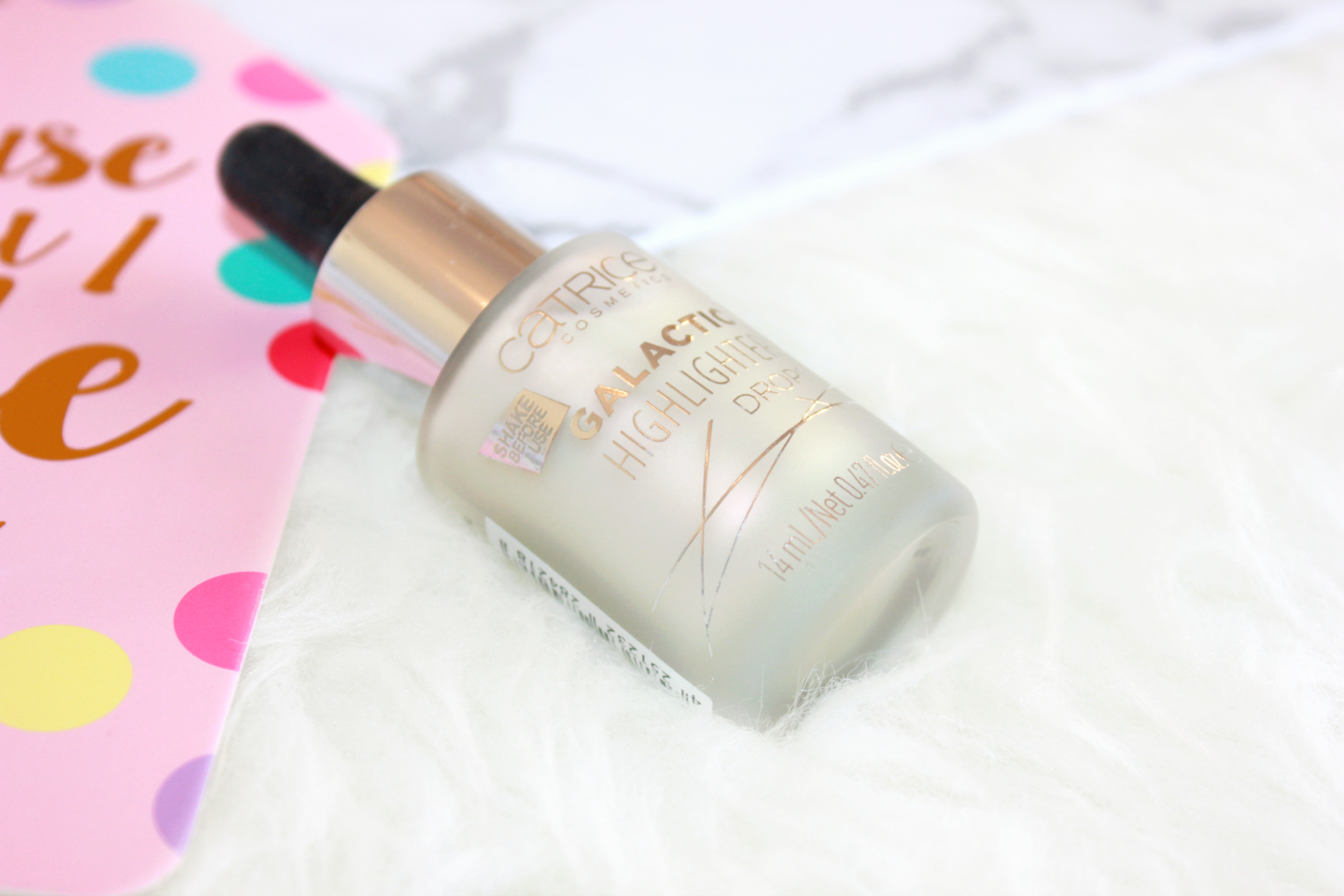 For those of you who prefer a very natural "glow from within" highlight, you might actually really enjoy this product. However, for someone like me who likes an intensely beaming highlight, this just didn't really do it for me… I'm not a big fan of the drop applicator, nor am I a fan of the rosé undertones or intensity. The only way I see myself using this liquid highlighter is as a base all over my face. But since that's not really what this product is designed to do, I personally would suggest skipping on it.
Availability
The new Catrice Galactic Highlighter Drops are now available at your local drugstore for €4,99 (14 ml). If you live in The Netherlands or Belgium, you can buy yours at Kruidvat (in stores & online), where they usually have pretty large Catrice displays! I'm so bumped this first item I tried from their new Spring & Summer 2018 products is a miss for me. Let's hope the rest of their new releases manage to amaze me!