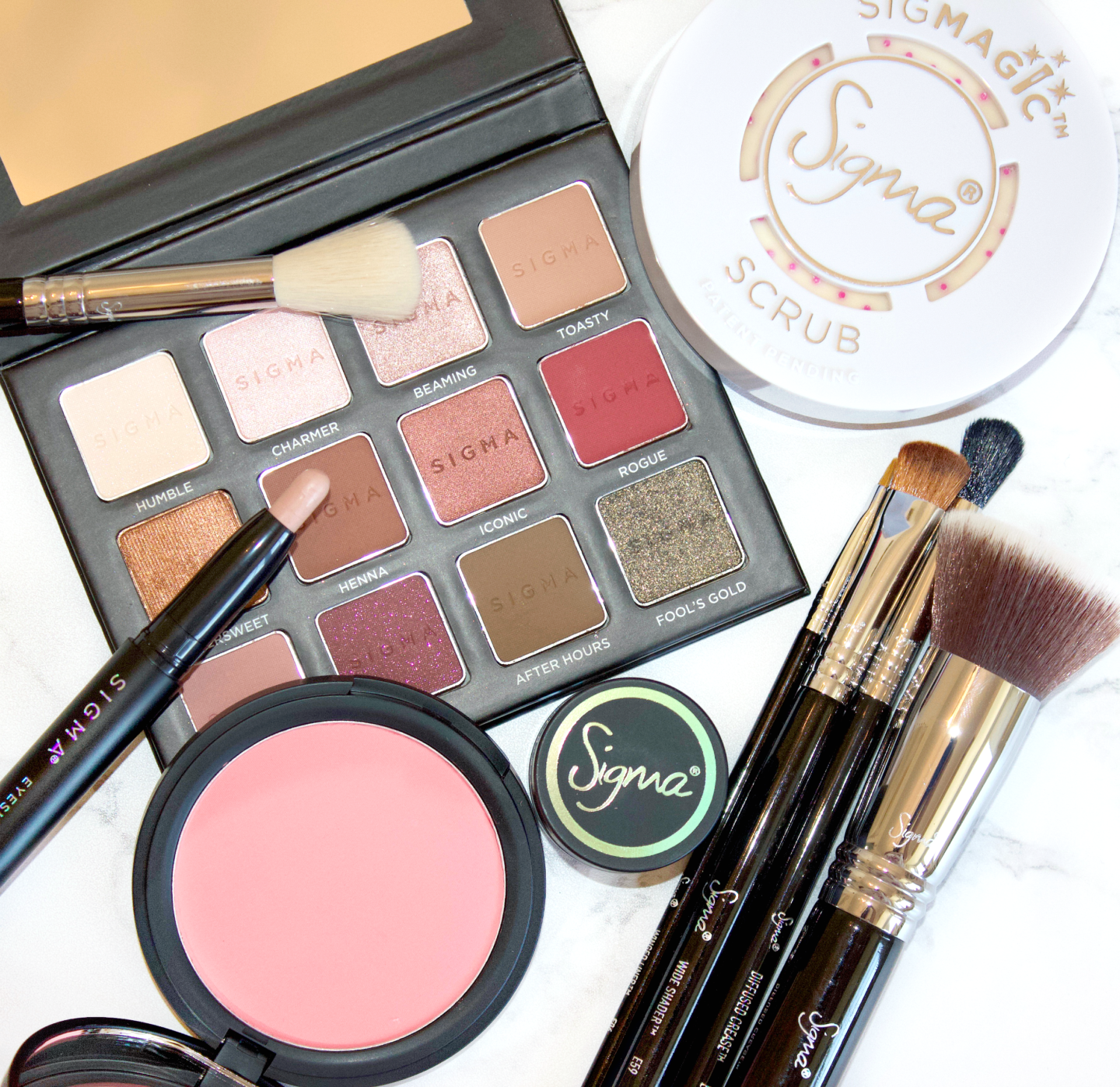 You guys know I've been getting PR here and there for a while now. However, I recently received my first ever Sigma PR and I had to share this with you! They invited me to become part of their affiliate programme, which I've been wanting to be a part of for years. Seeing those big influencers sharing their Sigma codes, links & products has always intrigued me and I knew someday I would be able to do the same. Well, the day has come! 
They kindly sent me a generous package so that I could try some of their products. I've been using their brushes for years, but now I also get to test out their makeup, yaaayyy!
What was in the package
♥ Sigma Solid Makeup Brush Cleanser
♥ Sigma F80 Flat Kabuki Brush
♥ Sigma F06 Powder Sweep Brush
♥ Sigma E38 Diffused Crease Brush
♥ Sigma E59 Wide Shader Brush
♥ Sigma E06 Winged Liner
♥ Sigma Eyeshadow Base Primer in 'Persuade'
♥ Sigma Gel Eyeliner in 'Wicked'
♥ Sigma Warm Neutrals Volume 2 Eyeshadow Palette
♥ Sigma Aura Powder in 'Nymphaea'
Let me know how you guys would like me to feature these products on my blog & YouTube channel! What kind of reviews, tutorials,… would you like to see?
Also, big thank you to Sigma for hooking me up!
Shop This Post