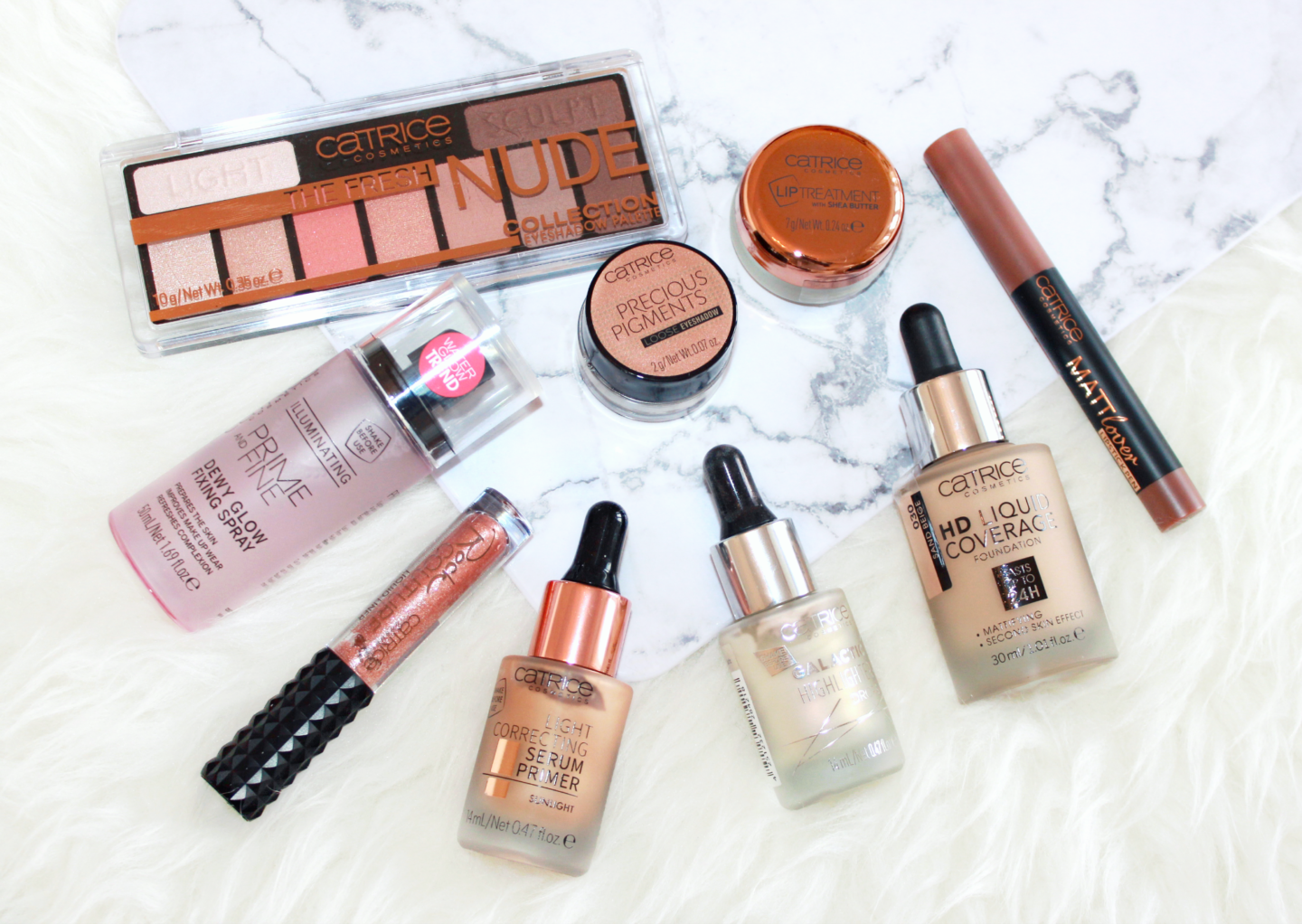 Hey loves! So as I do every single year, I picked up a bunch of the new Catrice makeup they released for their Spring & Summer 2018 update. Twice a year, both the Essence & Catrice assortments get updated and I always try to be one of the first to get my hands on these items to review for them you guys. I'm always eager to find new drugstore treasures, which both of these brands definitely offer! Some of their products are misses, but sometimes I'm able to find that one hidden gem everyone needs to know about. This year, Catrice was the first to release their new products and managed to pick up every single product I was interested in. I'll be posting in-dept reviews on all of these products very soon, but in the meantime you can check out my video (linked below) to see my first impressions thoughts!
PRODUCTS I PICKED UP
♥ Catrice Lip Treatment in 'Lip Pyjama' €3,99
♥ Catrice Light Correcting Serum Primer in 'Sunlight' €4,59
♥ Catrice HD Liquid Coverage Foundation in 'Sand Beige' €6,99
♥ Catrice LE Blush Flush Ombré Blush Palette in 'Blurred Orange' €5,59
♥ Catrice Galactic Highlighter Drops in 'Spaceshuttle' €4,99 (review)
♥ Catrice Prime & Fine Dewy Glow Fixing Spray €4,59
♥ Catrice The Fresh Nude Collection Eyeshadow Palette in 'Newly Nude' €4,99
♥ Catrice Precious Pigments Loose Eyeshadow in 'Eclipse' €3,99
♥ Catrice Rock Couture Liquid Liner in 'Guns N' Rosegold' €3,89
♥ Catrice Mattlover Lipstick Pen in 'Top It With Cinnamon' €4,99
Have you picked up any new products by Catrice?