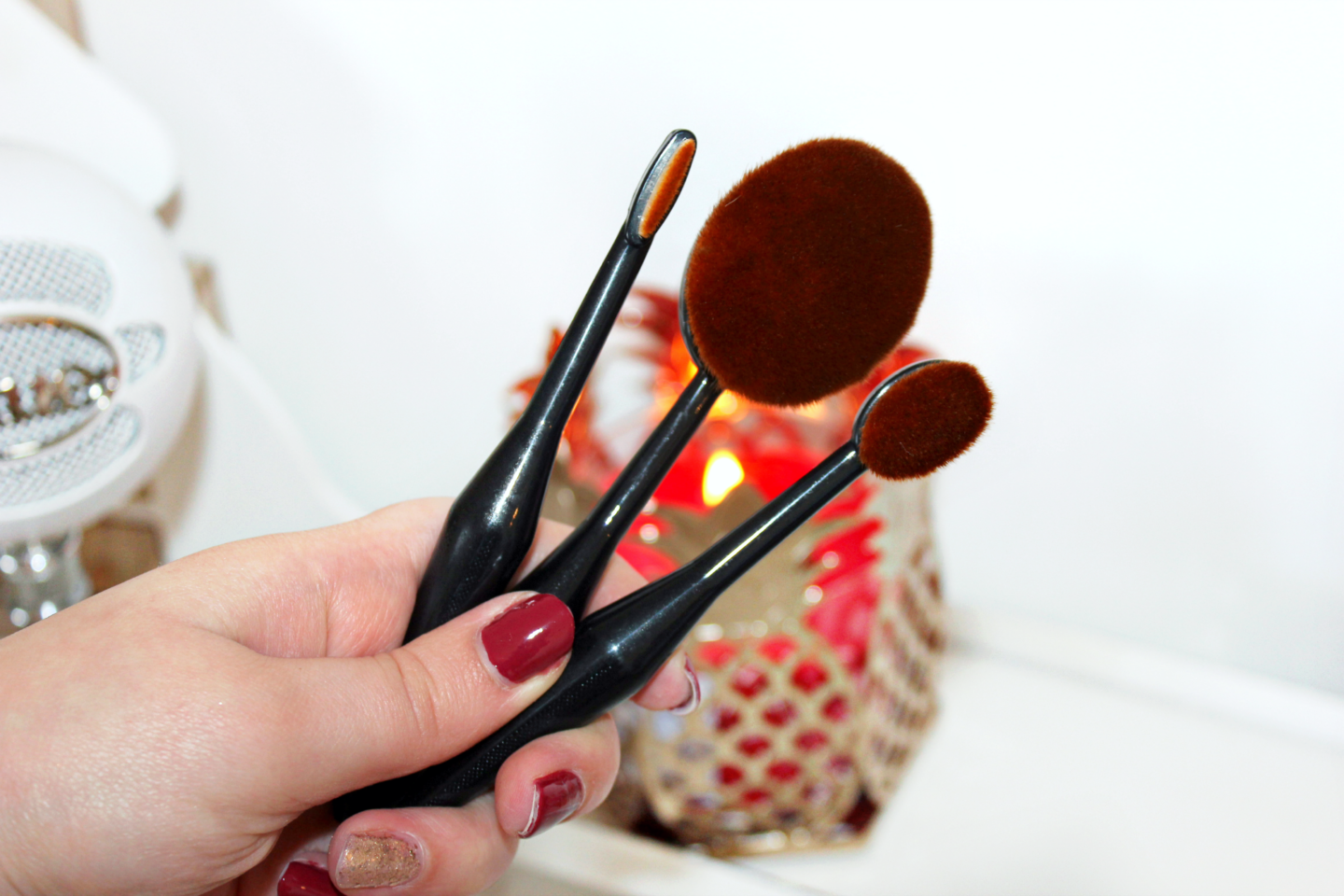 Walking around in Action, trying to find amazing deals is one of my favorite things to do. I'm pretty sure I'm at that store at least once a week. They're just so affordable and if you're lucky, you can score some awesome finds there. That's what happened a couple of weeks ago when I stumbled upon their Your Makeup Brush Collection. This brush set reminded me an awful lot of the oh so famous (and expensive) Artis brushes, just at a fraction of the price. Of course, I had to snatch up this little set and review it on my blog!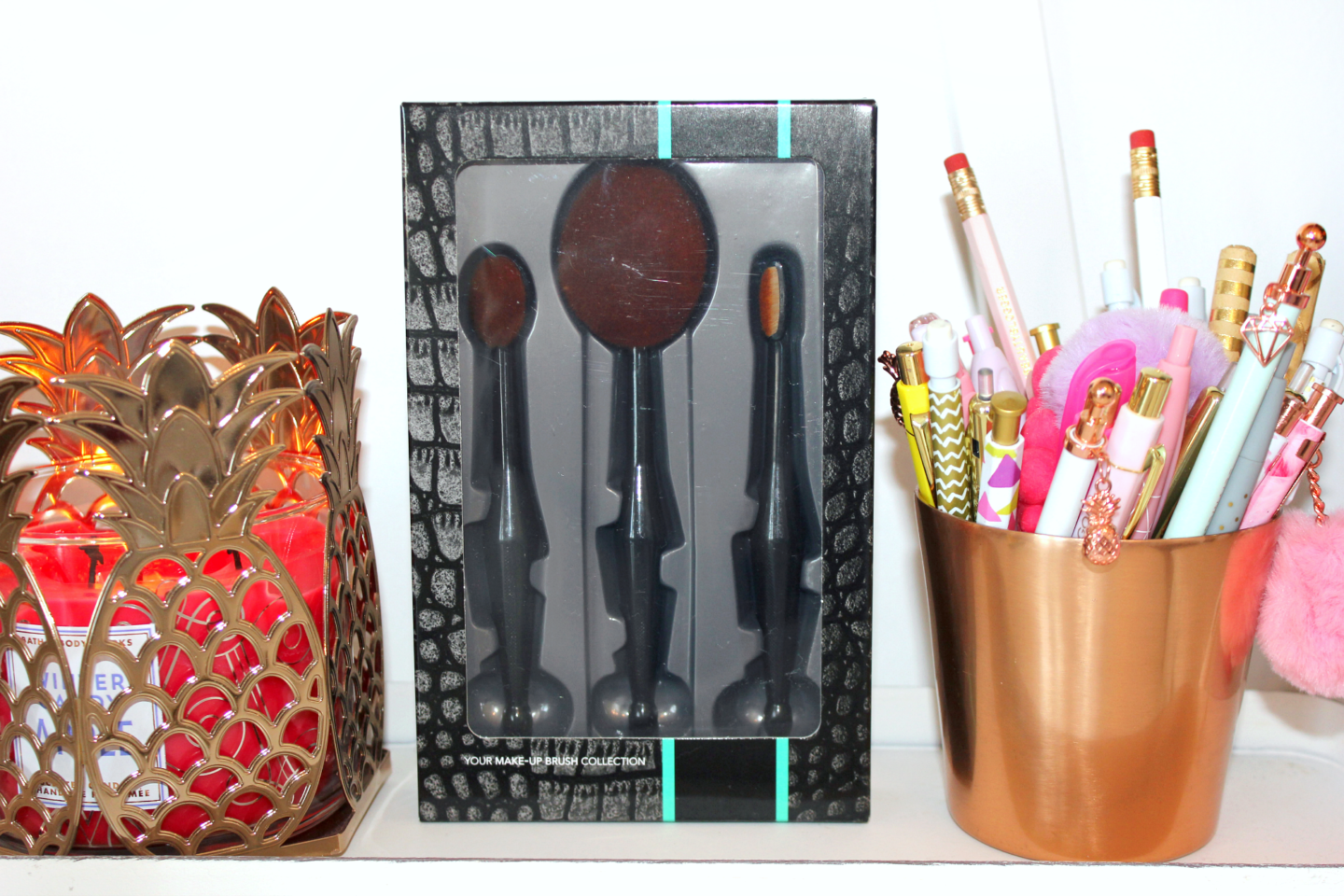 There are a ton of brands that have released their own (knock off) versions of the Artis brushes, which easily retail around €60 per brush. Considering this set retails for €3, it comes down to €1 per brush, which is crazy affordable, especially compared to the original ones. Now I have to be completely honest, I'm very skeptical when it comes to trying out inexpensive brushes since I believe makeup brushes are something you should invest in. But for only €3, I thought I would give them a go anyway since there's not much to loose here!
Packaging
The Action makeup brush set comes with a large oval brush, a medium oval brush and a tiny straight brush. In terms of packaging, you get what you pay for. The box these brushes come in looks super cheap and boring and there's not really any brand or clear name on the box. The brush handles feel super cheap as well since they're made out of some sort of low quality plastic. However, where they saved money on the packaging and handles, they didn't on the actual brush hairs. The brush hairs are extremely soft and dense.
Large Oval Shaped Brush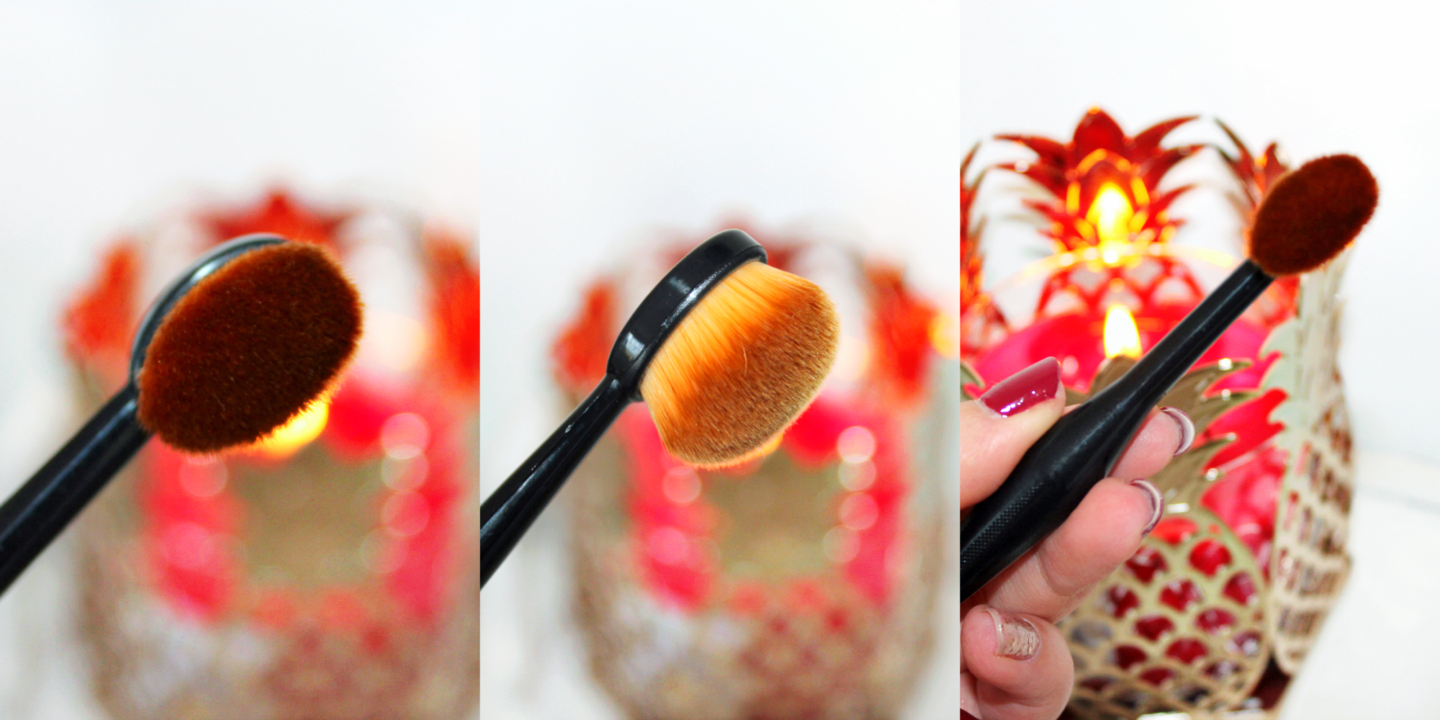 According to the description, the medium brush should be ideal for contouring, highlighting and concealer. I personally use this brush to blend out my concealer. When I used it for cream highlight, it rubbed off my foundation underneath since it's too dense. Although it's a nice brush for blending out concealer, I still prefer my beautyBlender for such a delicate area of my face.
Large Oval Shaped Brush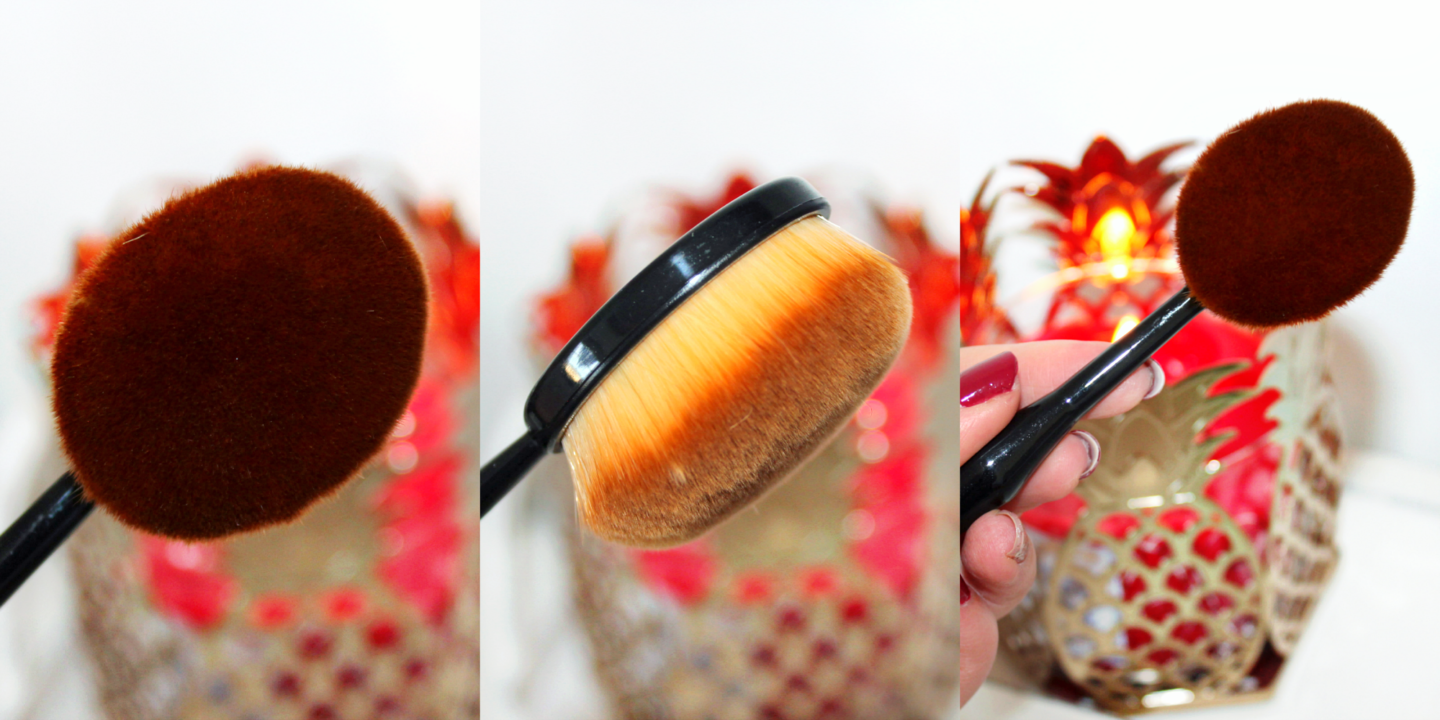 And here we have my personal favorite, the large brush for my lace front wigs.The large brush looks very similar to the medium brush when it comes to the shape, but obviously just a lot bigger. According to the box, it's perfect for applying your foundation, shape & contour, blush, bronzer and highlight. Basically, this brush should be able to do anything. What I use this most for is to blend out my foundation and cream contour, which it does wonderfully! This brush has the perfect size and density for foundation and large surface blending. For more precise blending, this would probably be a bit too large. I just hope the handle will stay strong and not tend to bend or break after a while.
Small Straight Shaped Brush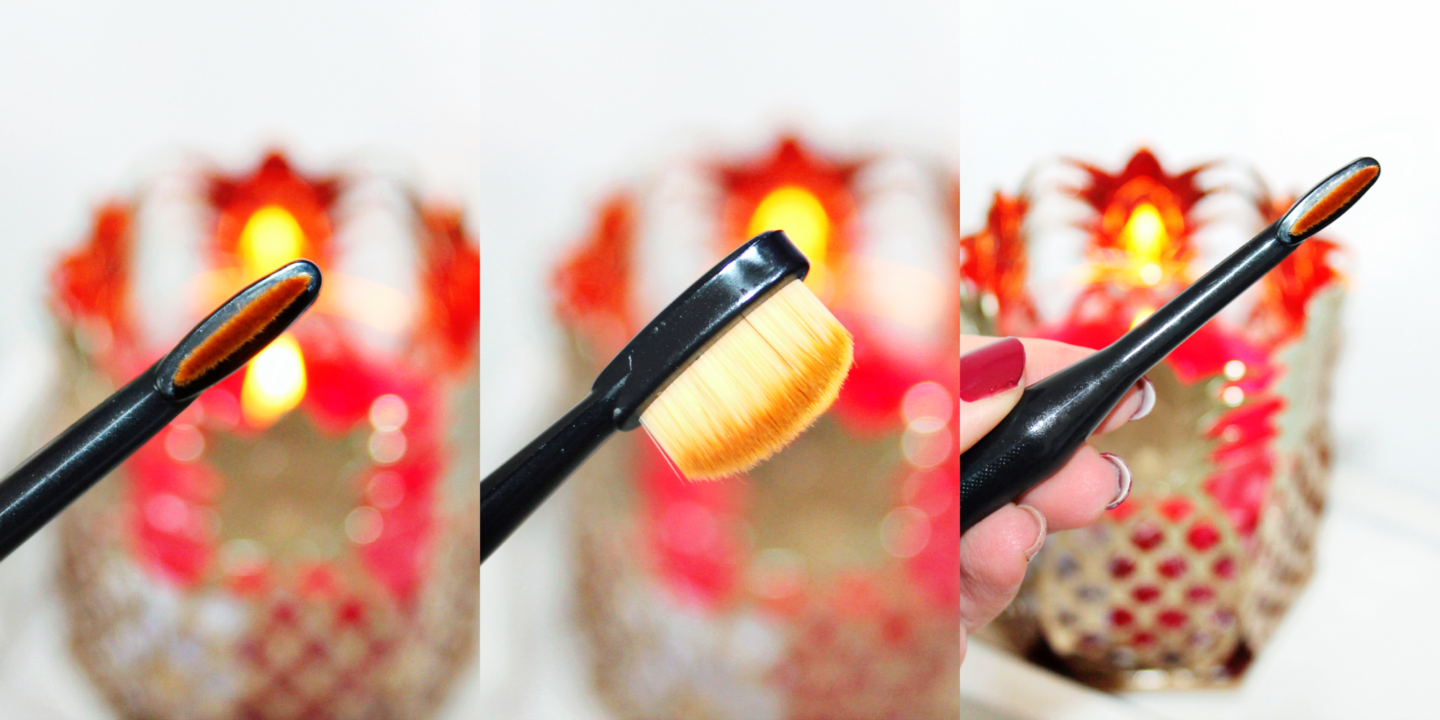 The smallest brush is the only one I really don't get and never use. I tried using it in so many different ways, but I just can't seem to make it work. According to the description, this brush should be ideal for eye makeup, brows and concealer. But I mean, brows?! For real?! When I tried using it for nose cream contour, it messed up my foundation since the bristles are too dense. I just don't get this brush whatsoever…
When it comes to the handles of these brushes, they definitely feel quite cheap and not that sturdy. Luckily, that's not the case with the actual brush hairs, which have the right amount of density and feel quite luxurious.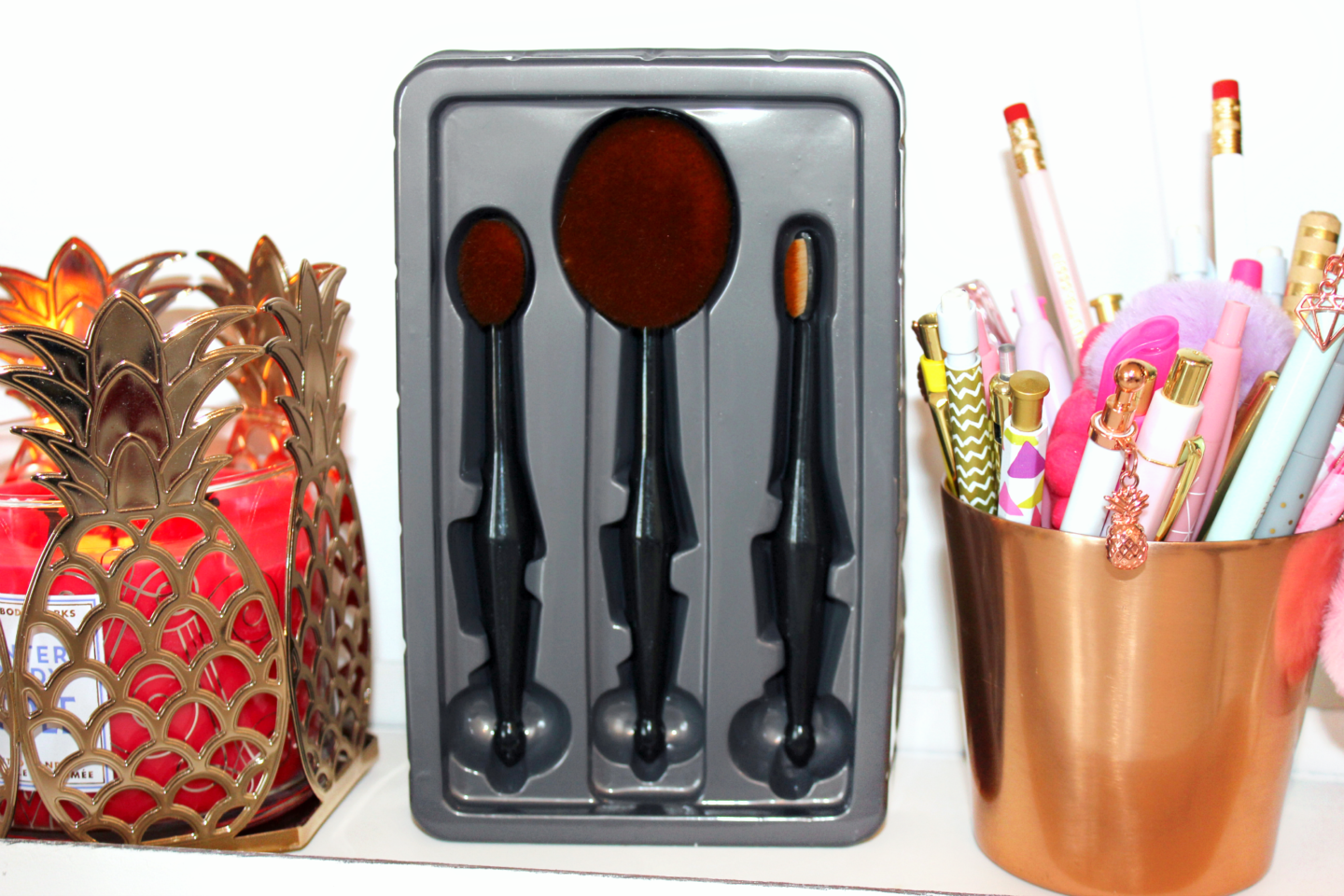 I'm pretty excited about this brush set, mainly because of the biggest brush! The medium sized brush is pretty good, I just have to play around with it a little bit more. The smallest brush, however, is quite disappointing and useless, but considering how affordable this set is, I think it's still totally worth it! What would make it even better is if the brushes were sold separately, but considering the set is so affordable, it's not a dealbreaker. This is definitely one of the cheapest Artis dupes I've stumbled upon so far.
Availability
The Your Makeup Brush Collection is available exclusively at Action for €2,95, which is SUCH a steal! I'm so bumped they don't have an online store for my non European gals though. However, if you're lucky enough to have an Action near you, definitely try to get your hands on this brush set! If you would like to see the brushes in action (hehe, get it?!), definitely check out my video!