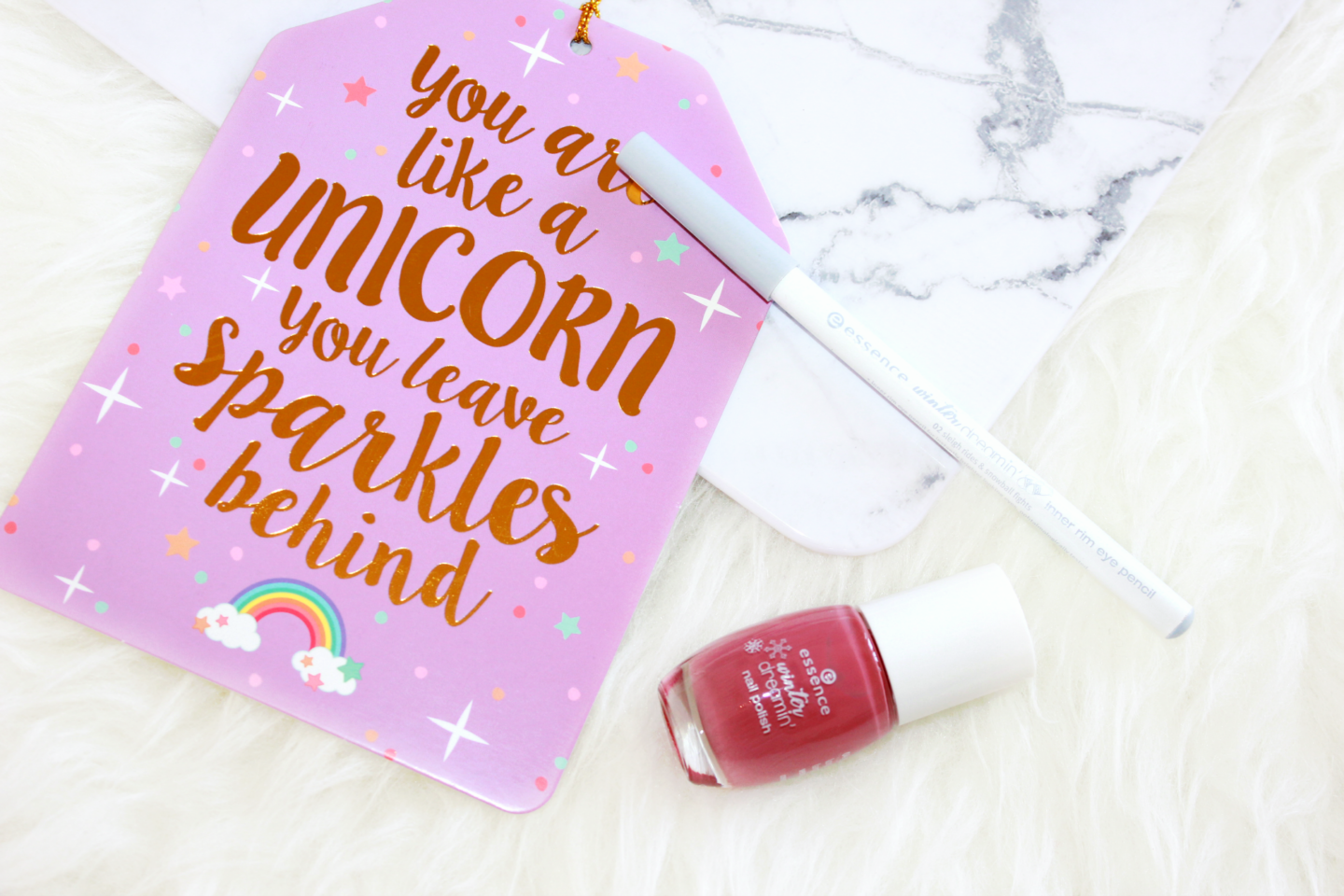 I used to review so many Essence Trend Editions, it was actually one of my favorite topics to write about. That's why it pains my heart to see I haven't posted about one of their limited edition collection in a very long time. Luckily, I stumbled upon their new Winter Dreamin' collection at Kruidvat the other day, which looked like a winter wonderland dream. This beautiful collection is inspired by "Norwegian style patterns", designed "to put you in the mood for a day of snow". I decided to purchase one of the nail polishes and an inner rim eye pencil.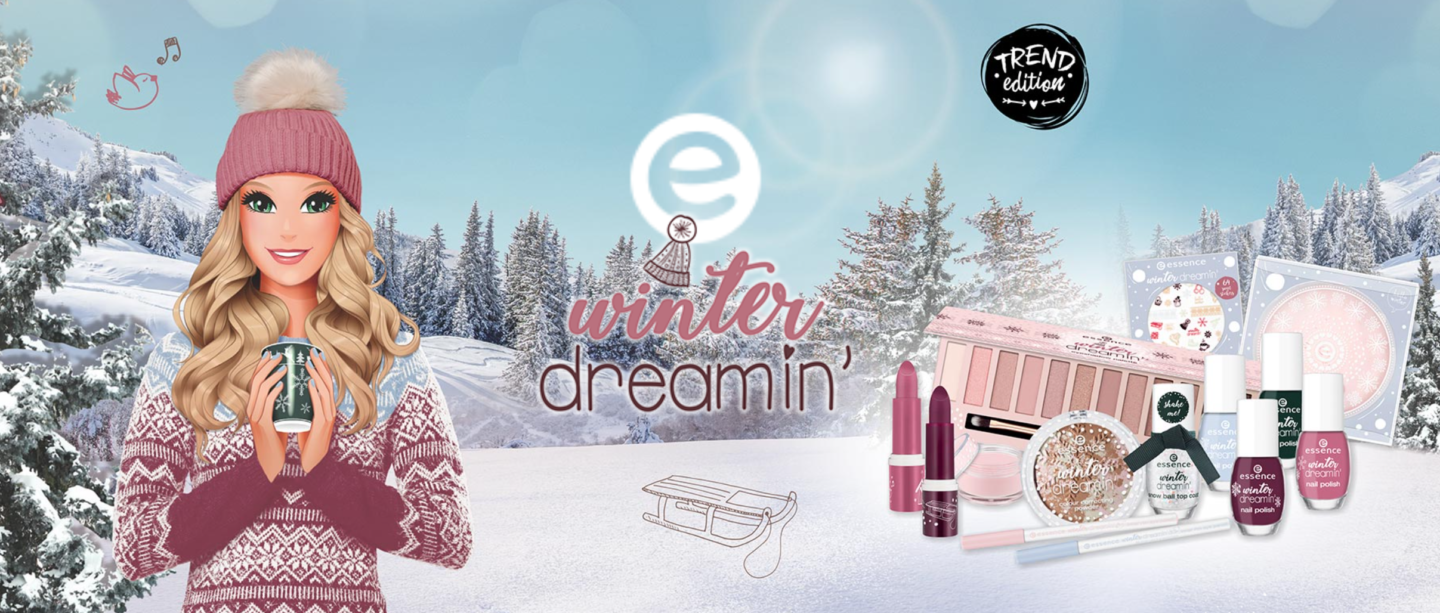 Winter Dreamin' Nail Polish in 'Girlstalk at the Fireplace'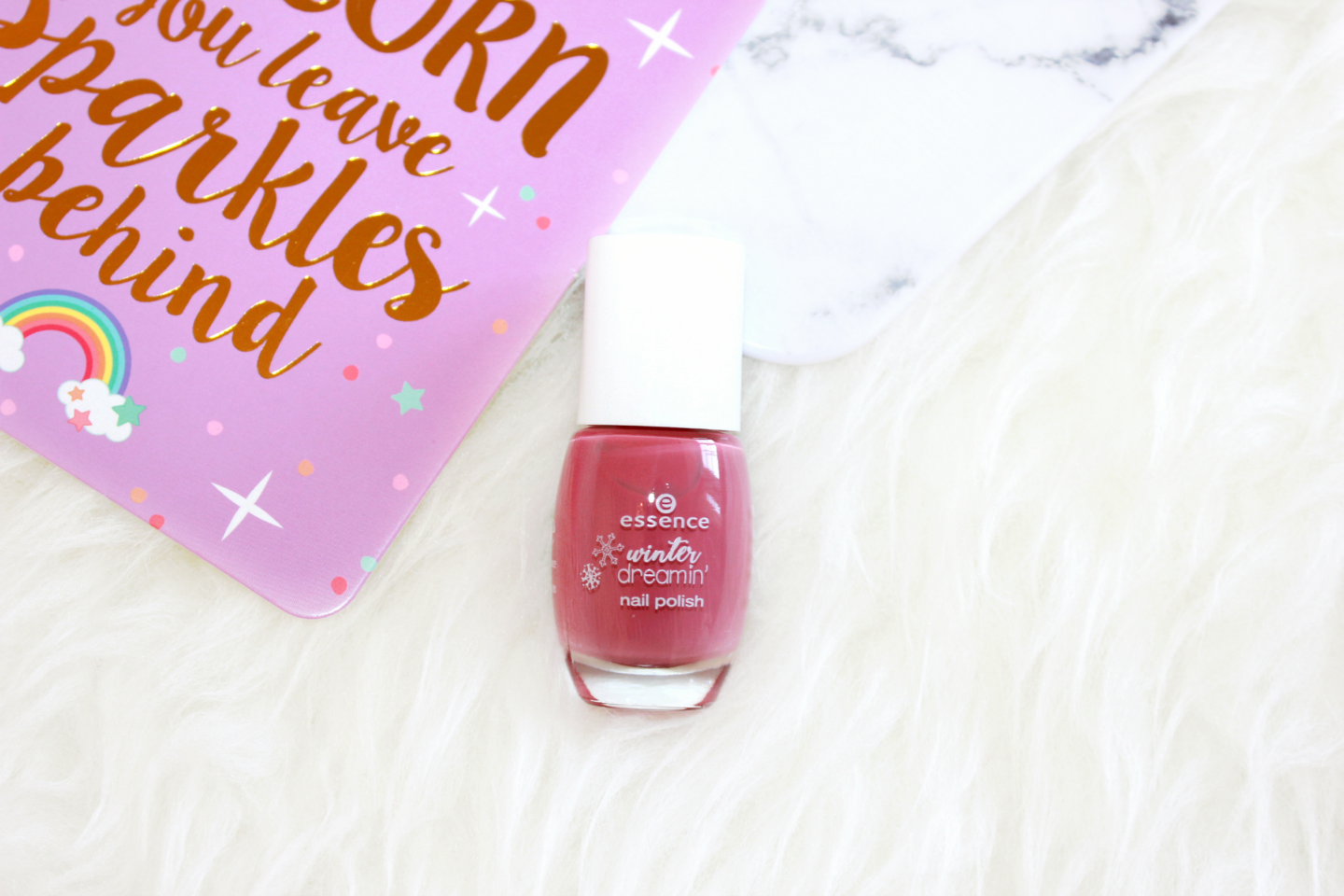 The Winter Dreamin' collection comes with a total of 4 nail polishes, but there was one shade in particular that caught my eye. Girlstalk at the Fireplace is a stunning vintage rose shade that has a beautiful glossy finish. I love these kind of tones on my nails, as it's still a bit pink, but very sophisticated and toned down at the same time! For this collection, they added some snowflakes on the bottle, which is such a cute touch! I also love how tiny and compact the bottle is, although it still contains a generous amount of product.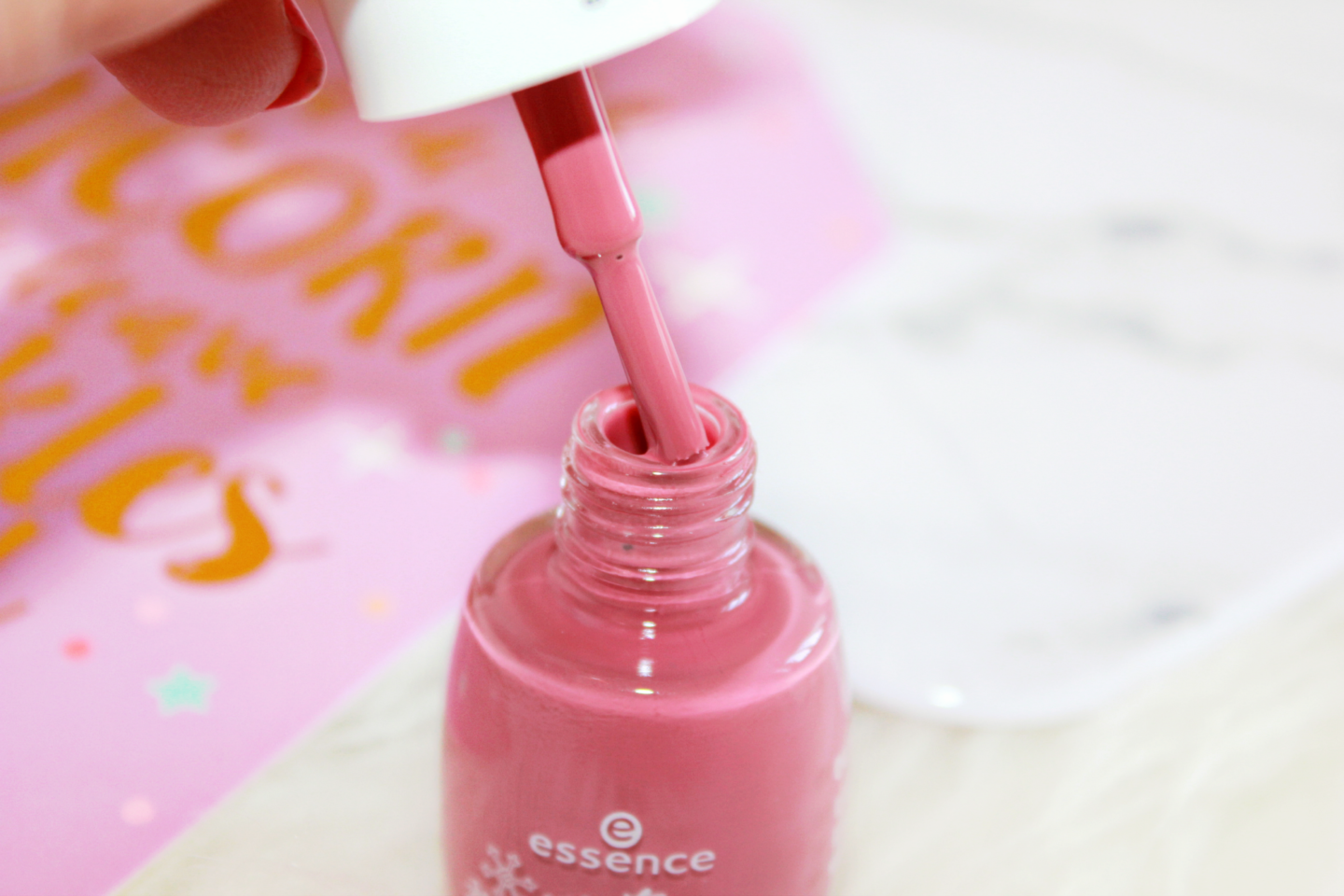 I usually don't go for smaller applicators like this, but to my surprise I didn't have any trouble applying this nail polish evenly on my nails. The bristles actually cover a large nail surface, which makes the application process so much easier and more enjoyable.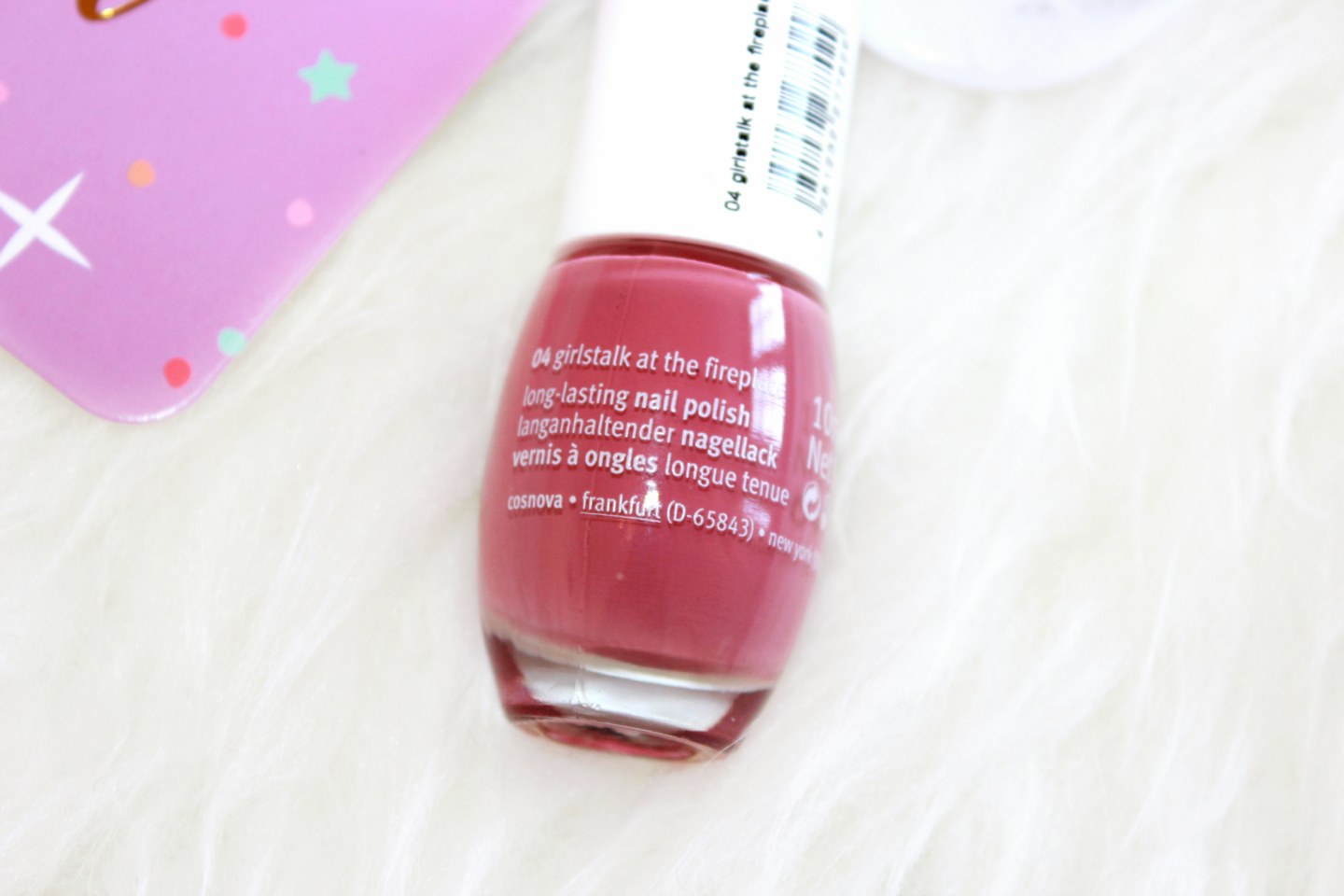 The formula of this nail polish is so good! It's not too watery, it dries down relatively quick and the finish is quite opaque. I applied two coats to get the effect shown in the picture below, which is pretty standard. According to Essence, this is supposed to be a long-lasting nail polish and so far, it's not too bad! I've been wearing it for over 4 days now and aside from the occasional chipping on the sides, it's still looking pretty decent.
Winter Dreamin' Inner Rim Eye Pencil in 'Sleigh Rides & Snowball Fights'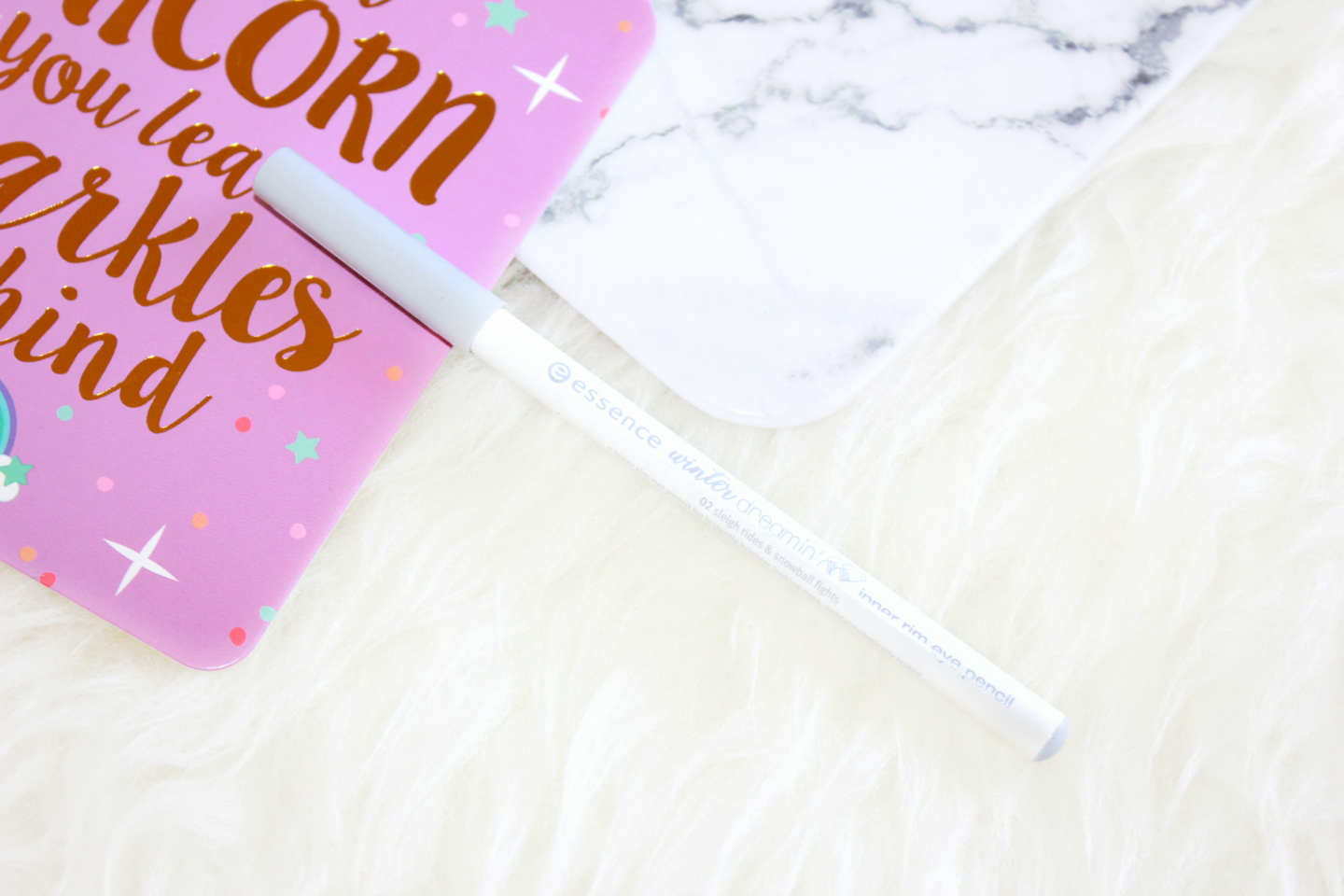 I also stumbled upon this inner rim eye pencil, which comes in two different shades. There was a light pink shade, and also this beautiful pastel blue. Sleigh Rides & Snowball Fights is a light pastel mint blue with a matte finish. This inner rim (or waterline) eye pencil is supposed to open up your eyes for an instant brighter and fresh effect.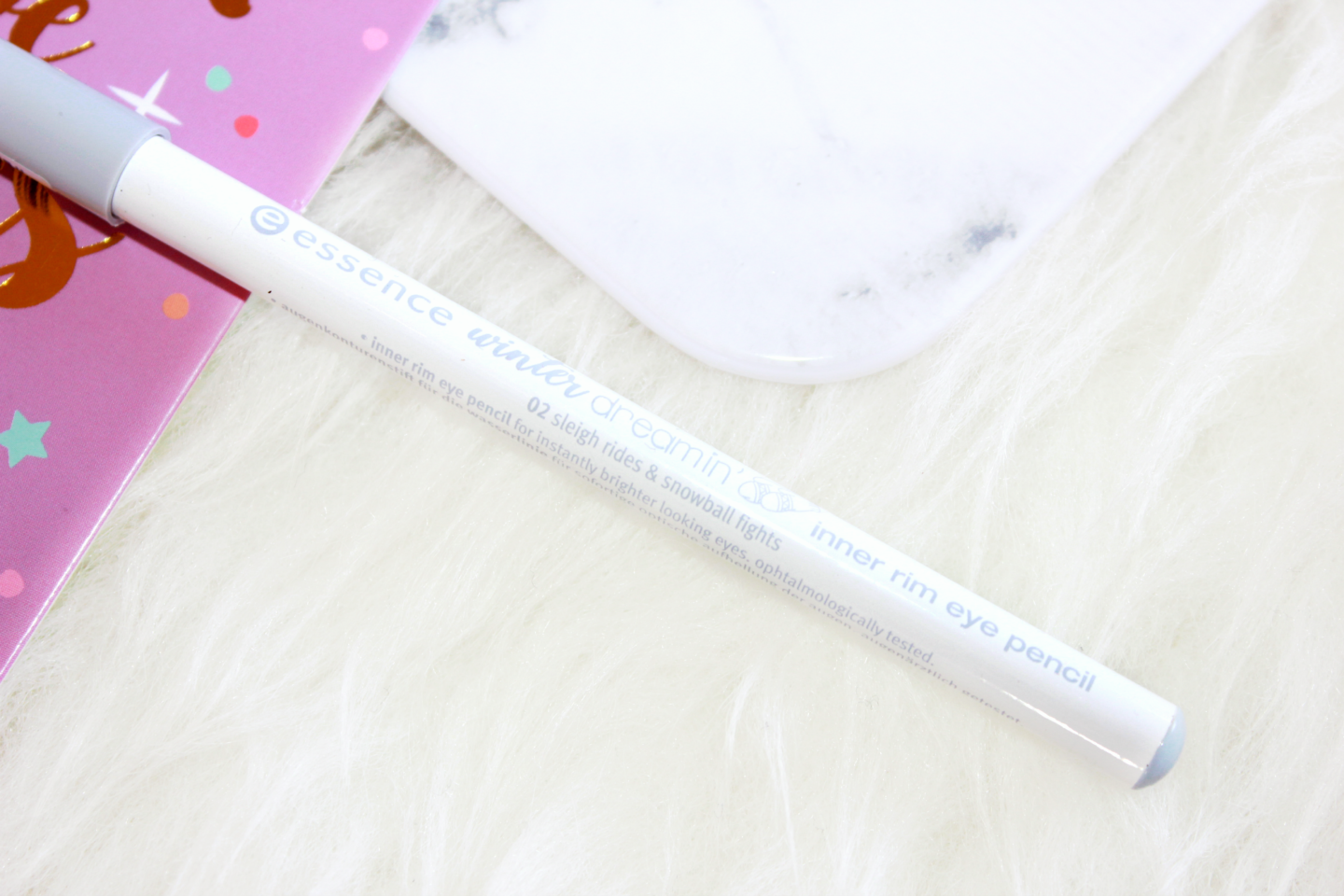 For the packaging of this eyeliner, they added some mittens on a white pencil that has blue details to indicate the shade. I love the design they went for with this collection, it's so wintery and cosy! This eye pencil does require to be sharpened, which isn't a dealbreaker for me, although I do enjoy retractable pencils more (I'm a lazy girl hehe).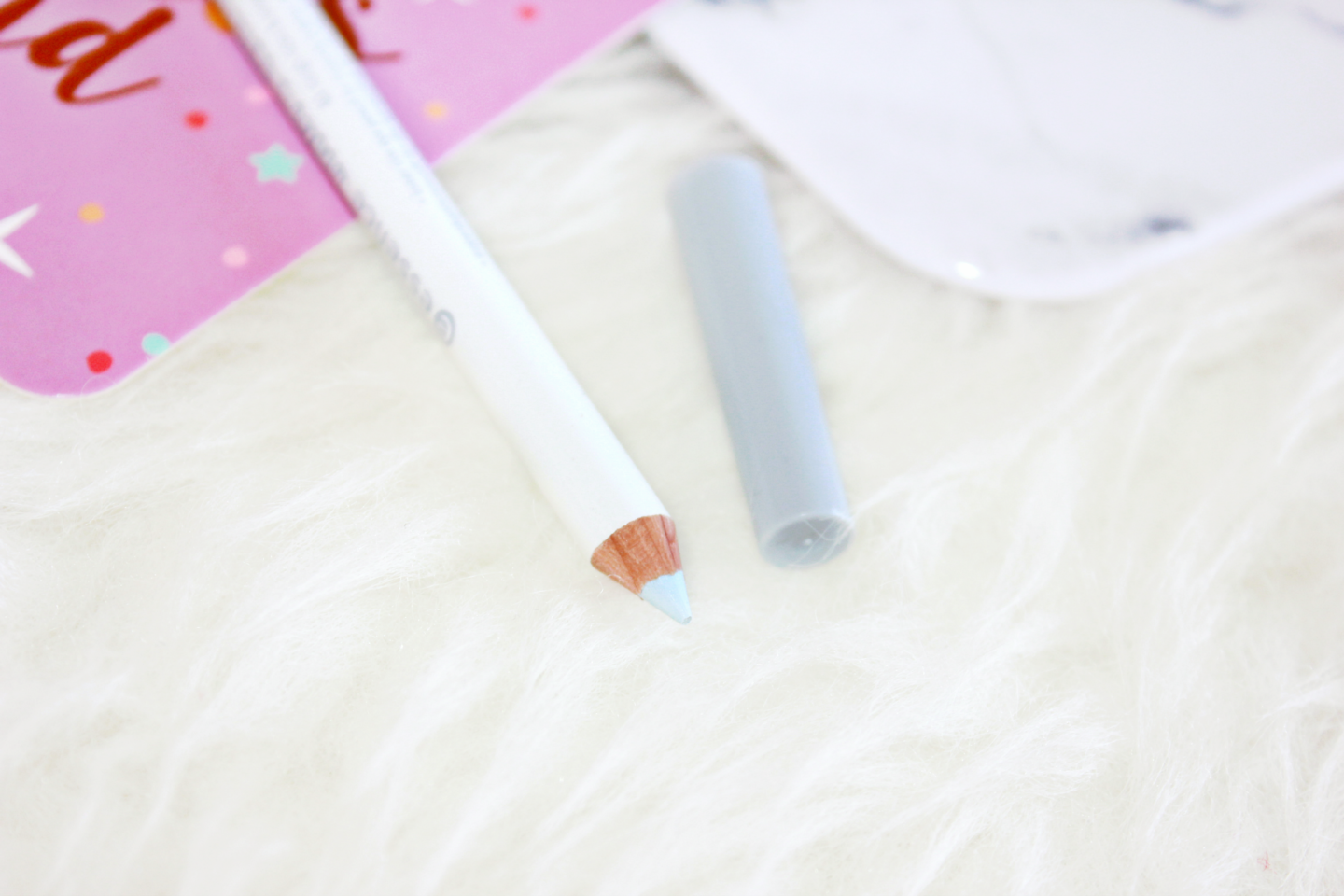 This pencil is so pigmented, it's insane! At first I was a bit skeptical it wasn't going to show up on my waterline, but oh boy, it does. I do have to go over my waterline a couple of times to build up the color, but once I do, it's super noticeable. This light blue shade adds a pop of color to any makeup look, without being too colorful. It opens up my eyes and it's a fun alternative to the nude liner I always tend to wear.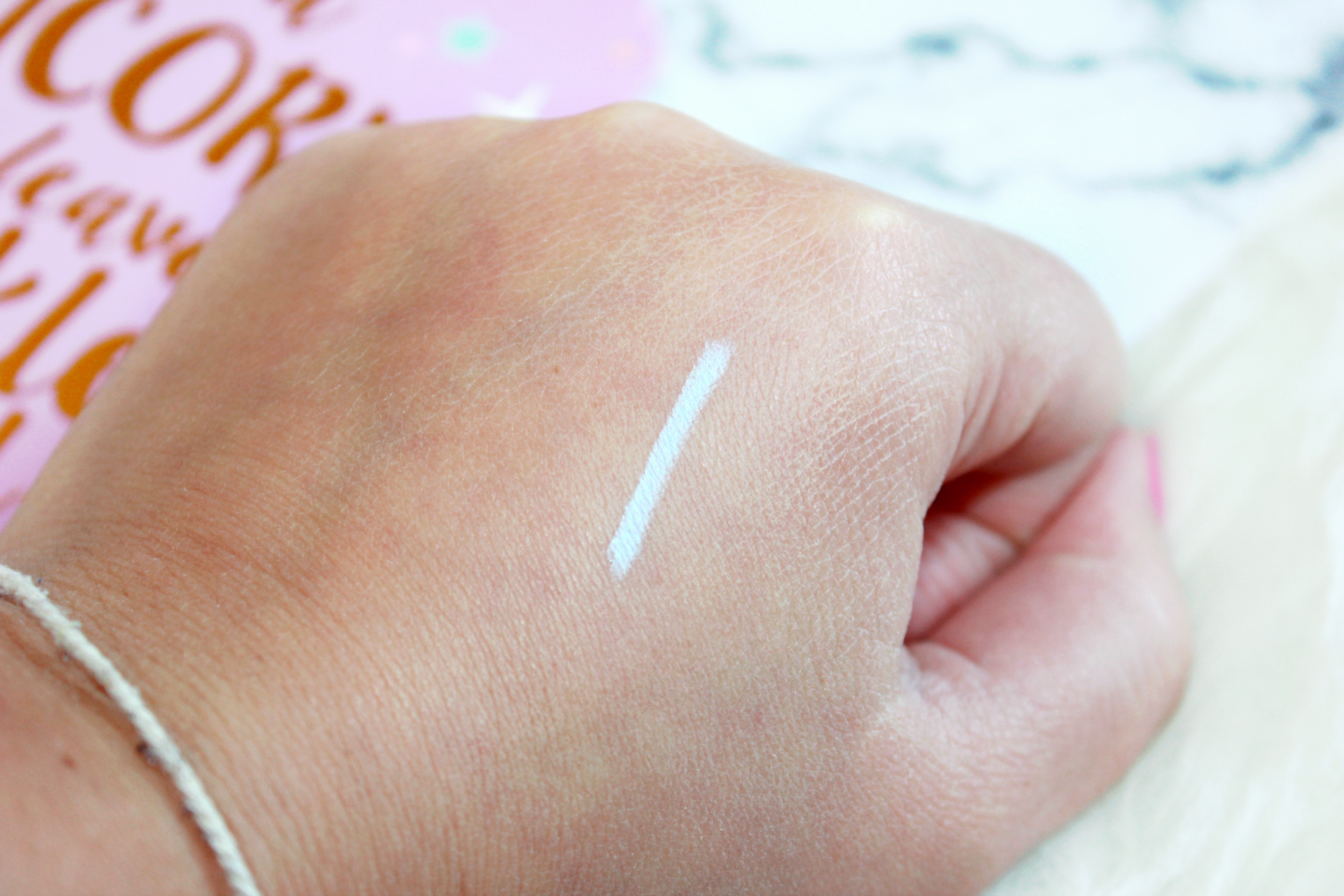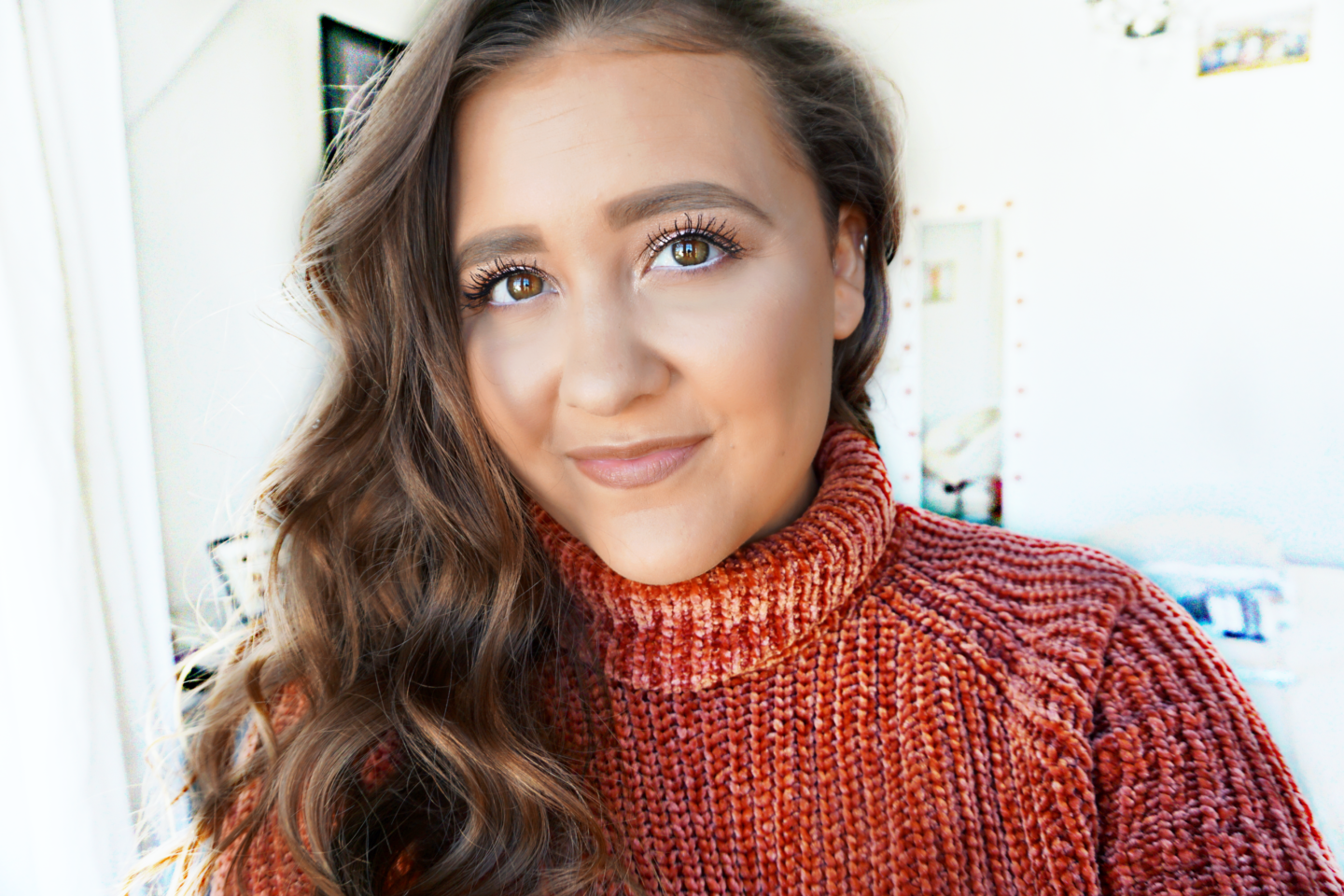 Wearing the Essence Winter Dreamin' Inner Rim Eye Pencil in 'Sleigh Rides & Snowball Fights' on my waterline. Full lace wigs from addcolo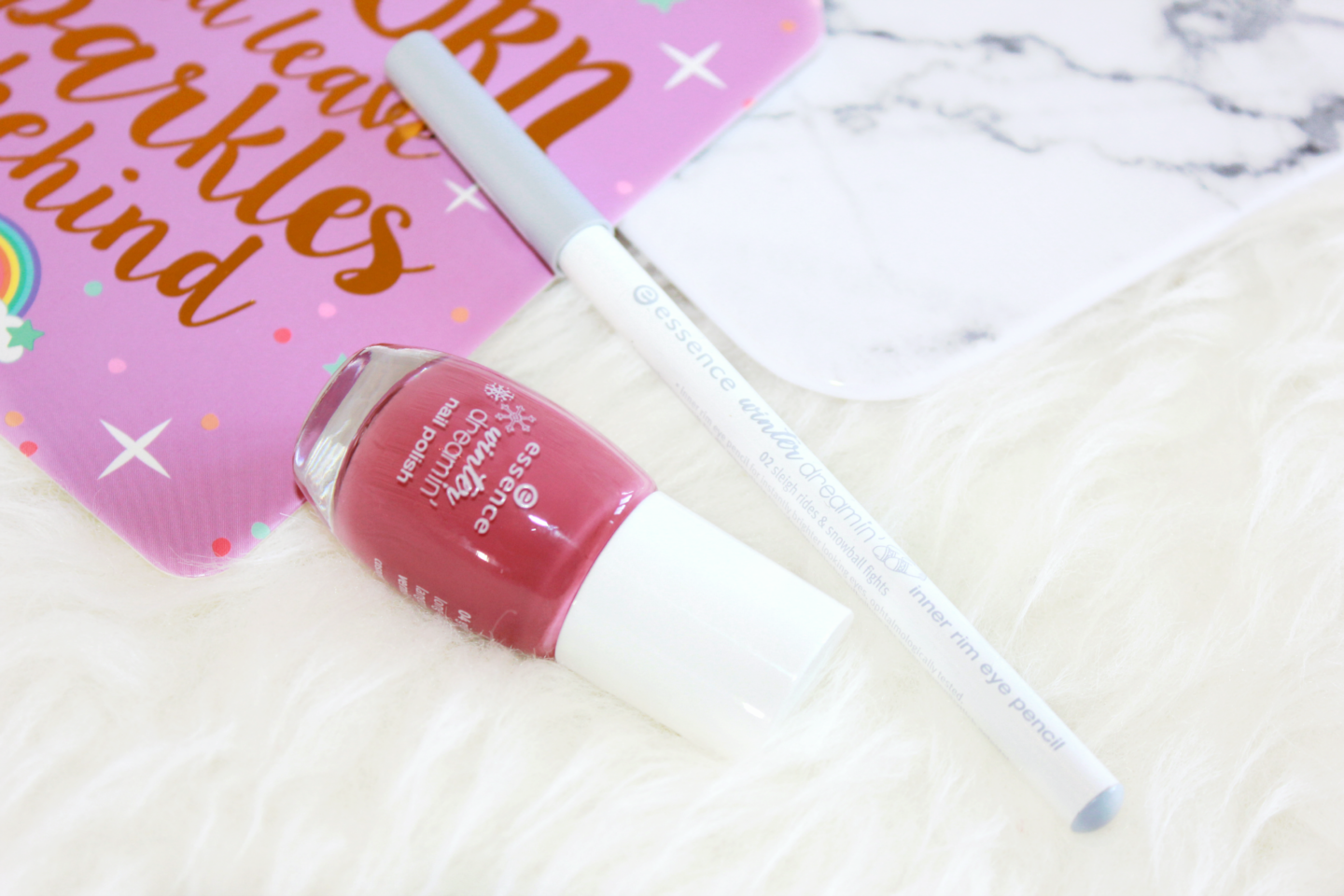 This collection really intrigued me and I'm happy to report I have been really enjoying both of these products so far! As a matter of fact, I'm still wearing the nail polish as I'm writing this review, which I applied 4 days ago and it's still going strong. The inner rim eye pencil is a gorgeous and unique shade that I didn't own in my collection, which is always nice since I already have a ton a makeup.
Availability
The Essence Winter Dreamin' Trend Edition is now available at your local Essence stand until the end of February. Both the Eye Pencil (1.1 g) and Nail Polish (10 ml) retails for €1,99, which is such an affordable price! If you're interested in any of these products, definitely hurry up as this is a limited edition collection.