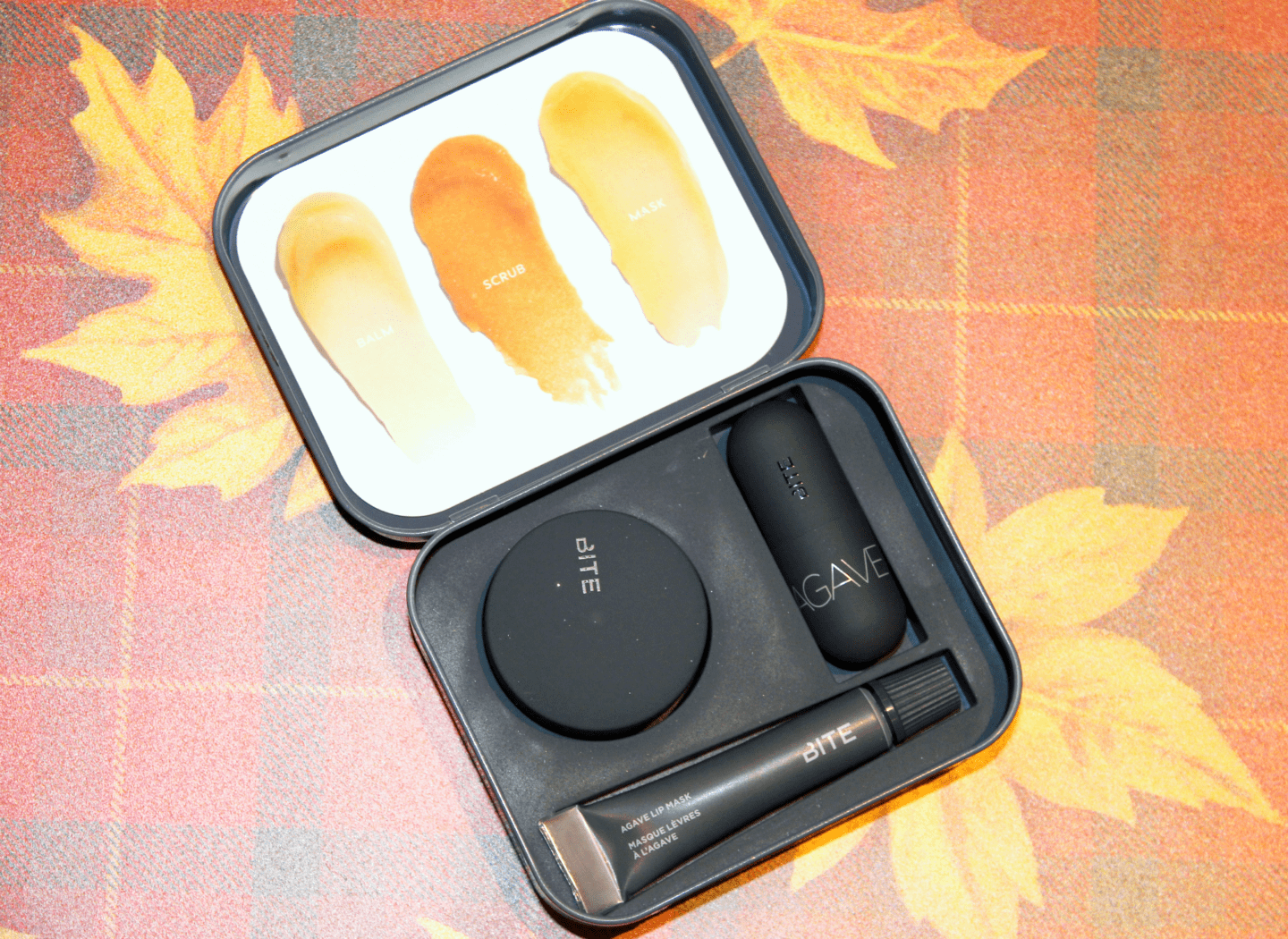 The displays at Sephora have been filled with holiday sets recently and I'm definitely loving it. I've been really enjoying reviewing a few of the Christmas makeup collections and I still have a lot more to go through! Bite Beauty also released their beautiful Holiday 2017 kits, perfect for any lip junkie in the family or just to try out for yourself. Today's post is all about their Agave Kisses Lip set, which is a perfect gift for any friend or relative. Whether you're a makeup junkie or you don't wear makeup at all, everyone can enjoy a good hydrating lip kit, especially this time of year. This travel-size set comes with 3 of their best-selling Agave lip products, which focus on exfoliating, treating and hydrating the lips.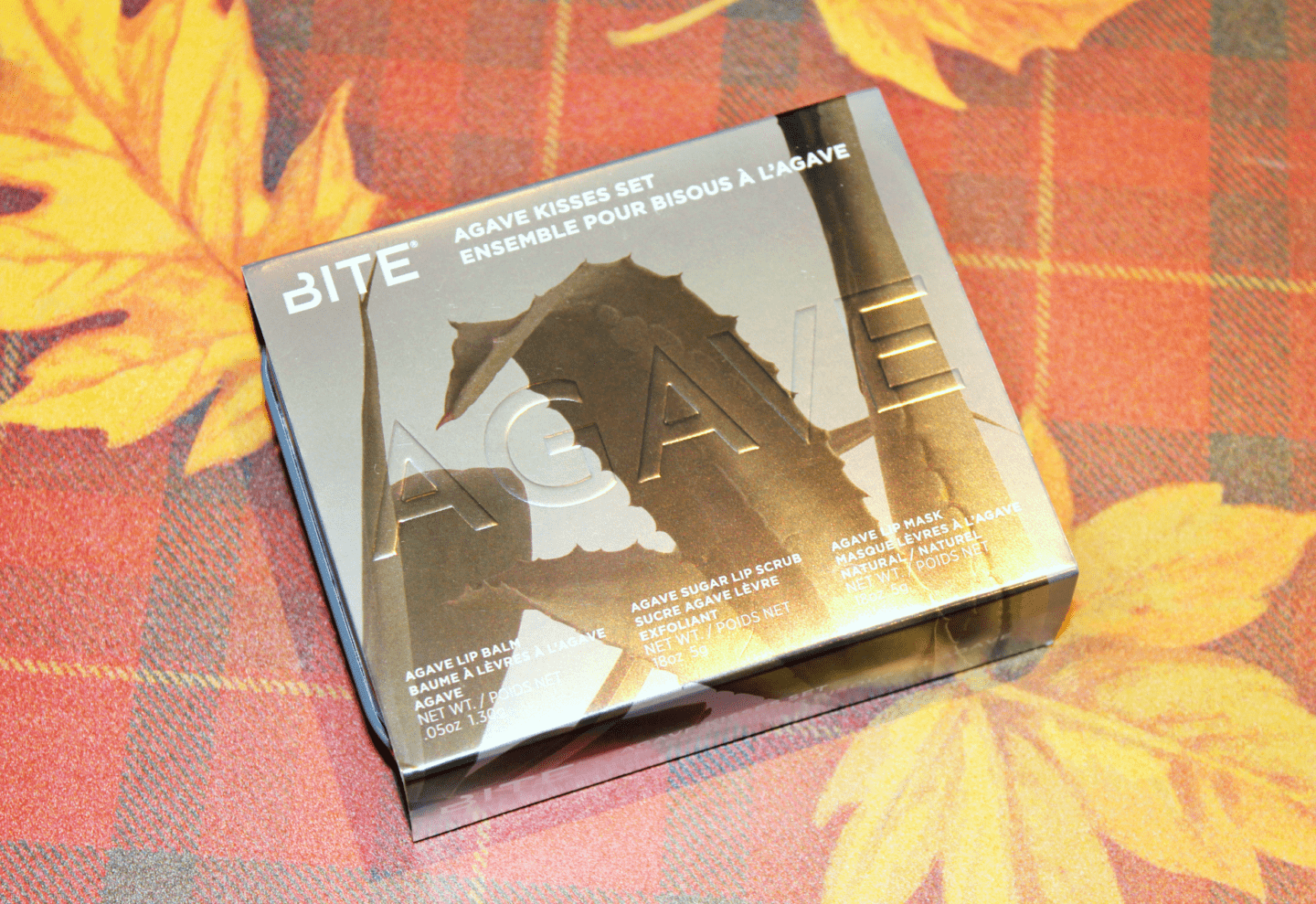 Packaging
The 3 travel-size products come in a cute grey tin, which you can always reuse afterwards. I like how this packaging is actually useful, instead of just being bulky for the sake of it. The products themselves are all deluxe size, but I do think they're quite small. Especially the lip balm, there's not much product in there at all. I get that the price for this set is low, but they could've been a little bit more generous with the actual amount of product.
The Agave Kisses Set includes the following products:
♥ Agave Sugar Lip Scrub (5 g / 0.18 oz)
♥ Agave Lip Mask (5 g / 0.18 oz)
♥ Agave Lip Balm (1.3 g / 0.05 oz)
Agave Sugar Lip Scrub
I have been without lip scrub for a while now, so I was really excited this set came with one. According to Bite Beauty, this scrub is supposed to cleanse, exfoliate and moisturize the lips. This lip scrub is infused with brown sugar, exotic oils and pineapple enzymes. While the brown sugar does a great job at gently exfoliating, the agave syrup adds moisture to the lips. I love how the consistency of this scrub is not too dry or stiff, on the contrary, it's quite liquid and goopy. This makes it easy to massage the product onto my lips and get rid of any dead skin. Once I rinse it off with water, my lips feel very hydrated and fresh. This lip scrub also doesn't leave any oily film and makes my lips just feel amazing! Also, the scent of this product is wonderful! It has a caramel / vanilla scent and taste, without being overly sweet.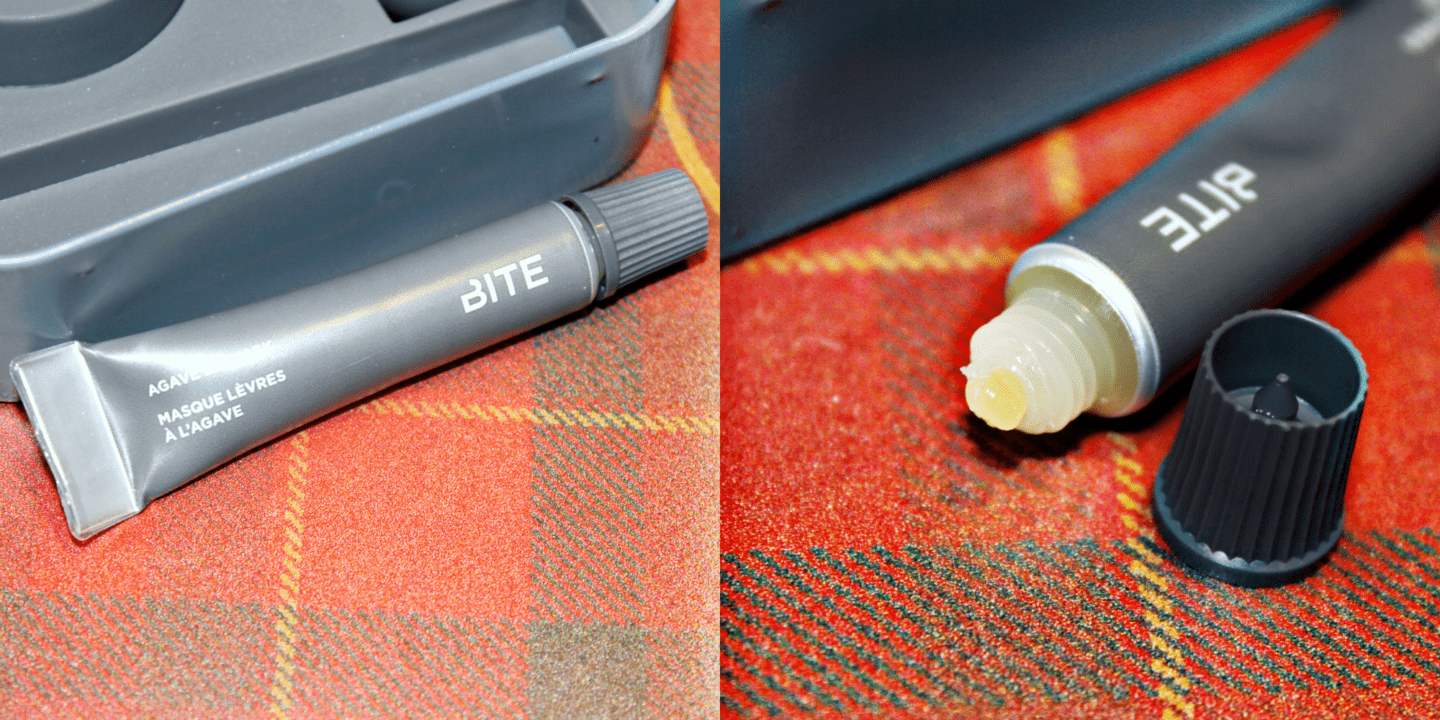 Agave Lip Mask
This lip mask is so good, it blew me away! The consistency is very thick, but since you have to apply it with your fingers anyways, the warmth of your fingertips makes it melt onto your lips. What I love this mask most for is as an overnight lip treatment. Whenever my lips are extremely chapped and dry, this stuff works wonders. The formula will get rid of any dry patches effectively and conditions my lips like no other. When I wake up in the morning, my lips feel so smooth and soft, it's incredible!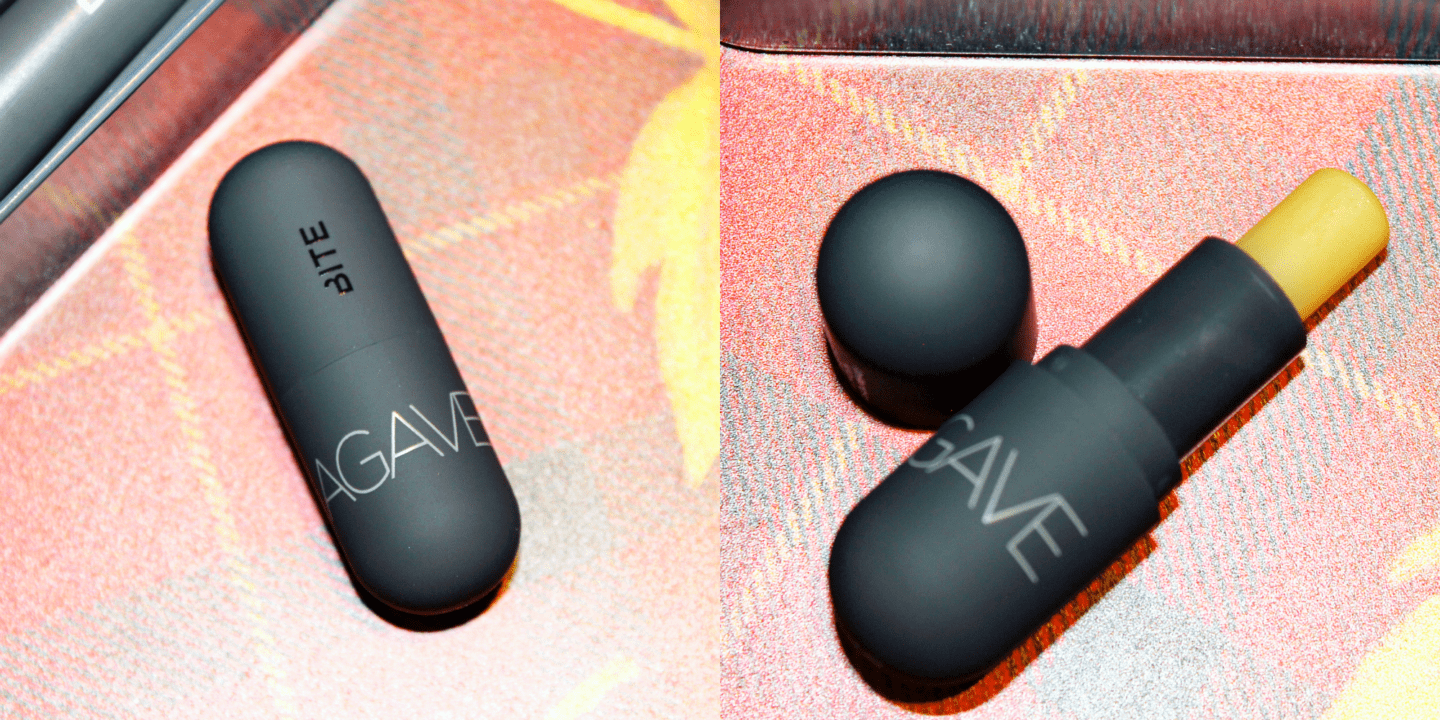 Agave Lip Balm
I have a love-hate relationship with this lip balm. While I use the lip mask overnight, I like this one more for during the day. It's easier to apply (no fingertips needed) and the formula is a bit more lightweight, yet quite similar. It nourishes my lips perfectly and unlike the mask, it absorbs right into my lips. The formula is very long-lasting, making your lips feel all soft for hours. Now, what I don't like about this product is how fragile it is. Maybe it's because this is a smaller size, but the actual product is so hard, it broke off almost instantly.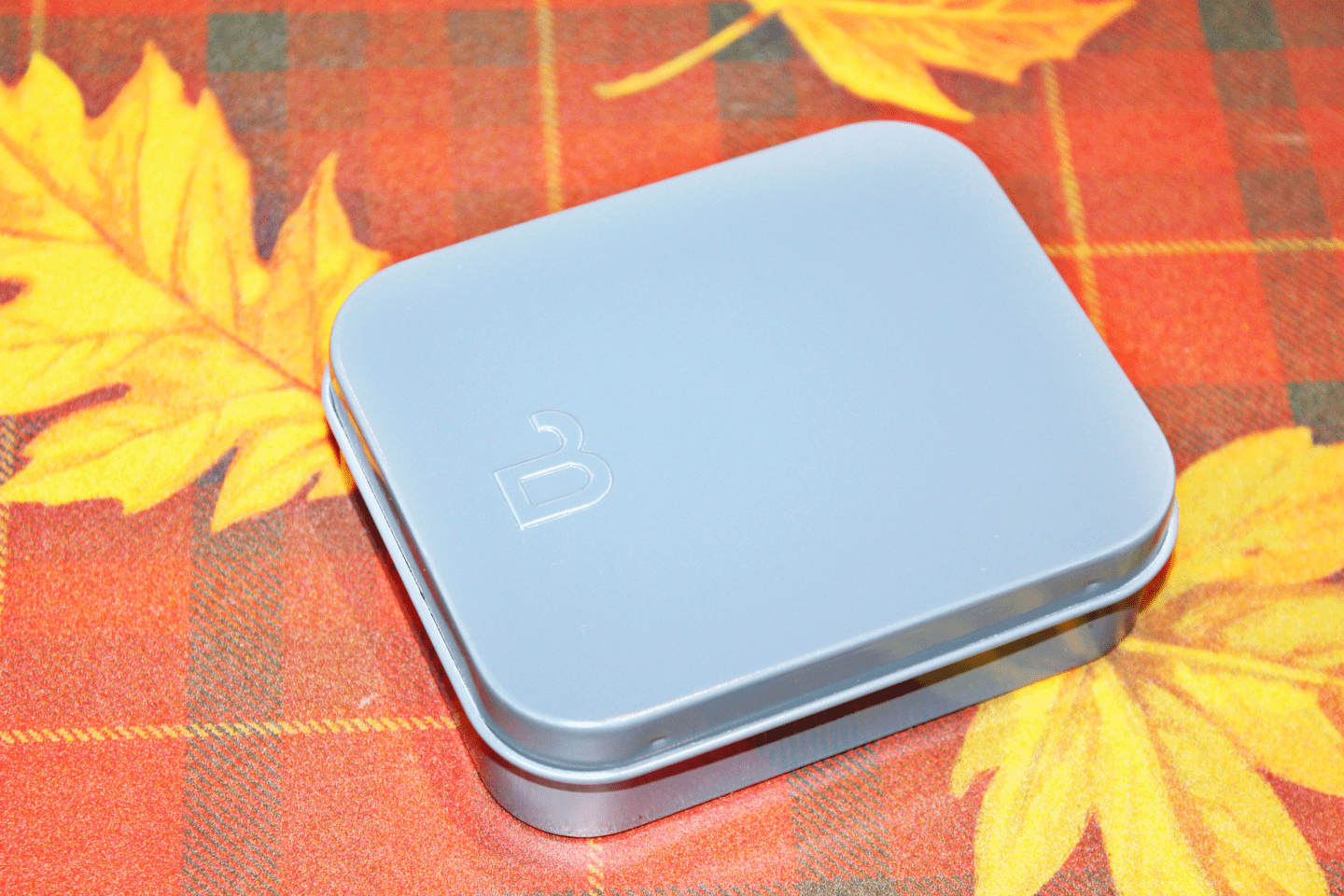 Aside from the lip balm breaking off pretty easily, I definitely became a fan of the Agave line. You can tell the quality of these lip products is extraordinary from the moment you apply them on your lips. The 3 products in this set are the perfect remedy for dry lips! What's also great about this set is that all of the products are part of their permanent line. So if you like a product, you can always purchase the full-size! Oh and the best part? All of Bite Beauty's products are formulated without parabens, sulfates or phthalates.
Availability
The Bite Beauty Agave Kisses Set is available at Sephora (online & in stores) for US $20 / CAD $24, which is a pretty good deal. It's a great budget-friendly gift, or you can even split up the set and divide the products into different stockings. Do keep in mind this set is limited-edition, so if you're interested in getting your hands on this, don't hesitate too long once it restocks!