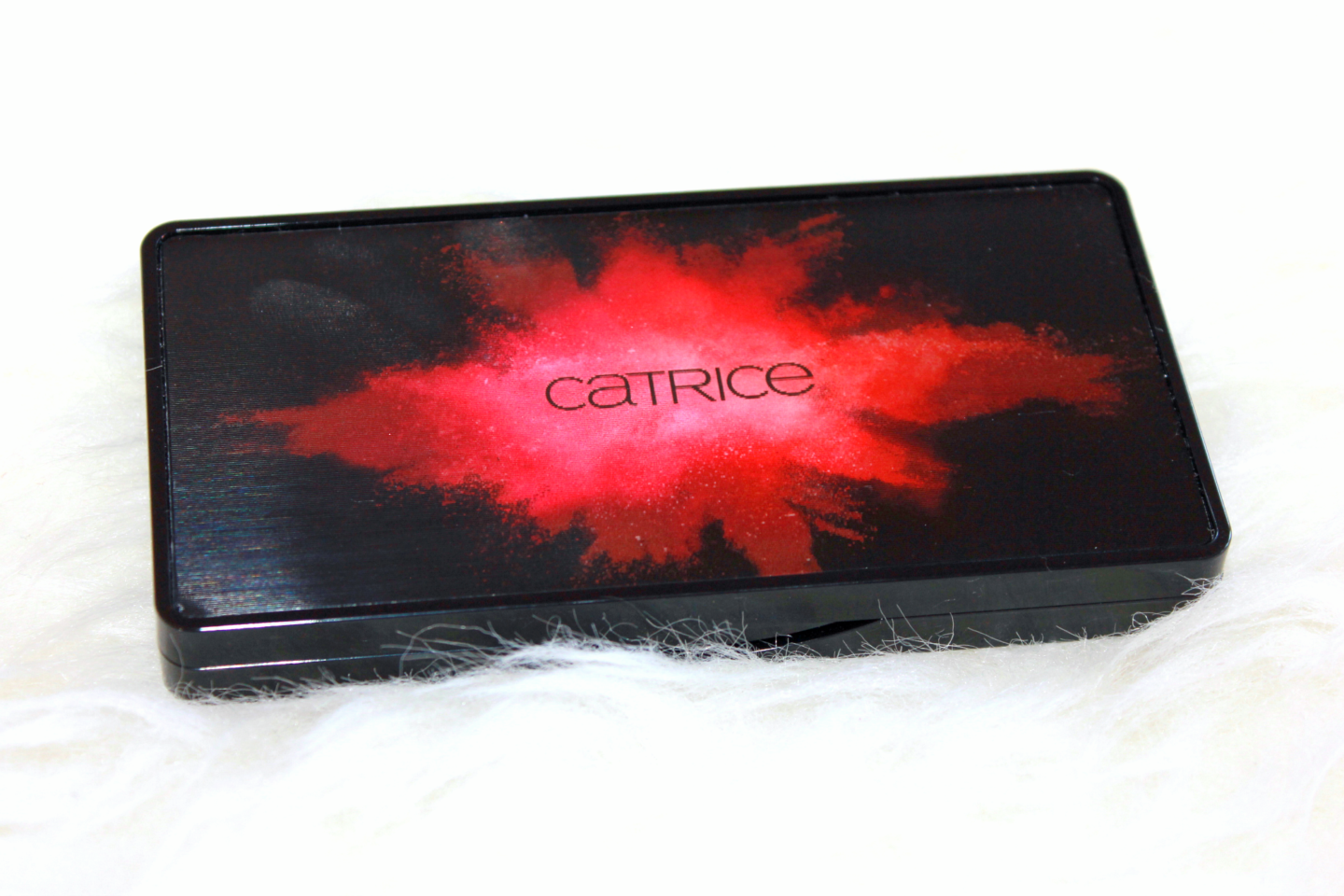 There's a new limited edition collection out by Catrice right this second, all about blush and the infamous 'draping' technique. If you're unfamiliar with this technique, it's basically contouring and shaping the face using different tones of blush. It's all the rage on the catwalks these days. With their Blush Flush collection, Catrice is trying to introduce this trend into the drugstore. Although I'm personally not a huge fan of this technique and how it looks, I'm always down to trying new and beautiful blushes. When I saw their ombré blush palette, it immediately caught my attention. Keep on reading why & what my thoughts are on this blush!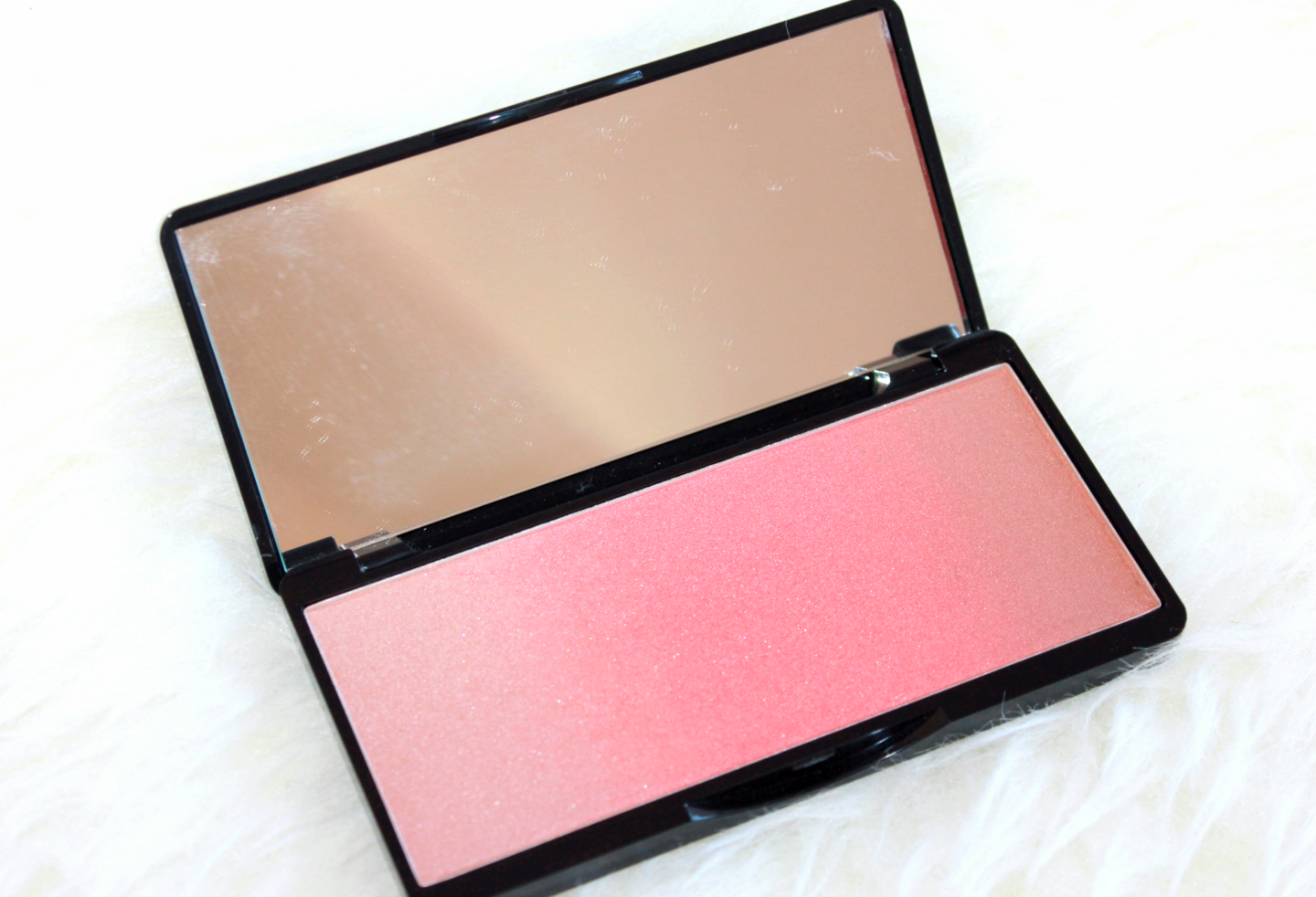 Packaging
What caught my attention the most is this beautiful holographic packaging that shifts every time you hold the palette differently. The design looks like orange powder explodes all over the palette, so cool! Doesn't this whole design reminds you of the Smashbox little eyeshadow palettes?! It definitely reminded me SO much of that packaging, which is why my eyes fell on this collection in the first place. This ombré blush palette comes with a large mirror on the inside and feels quite sturdy and heavy. It's a little bit on the unnecessary bulky side, but since you get a ton of product on the inside, I don't mind it that much.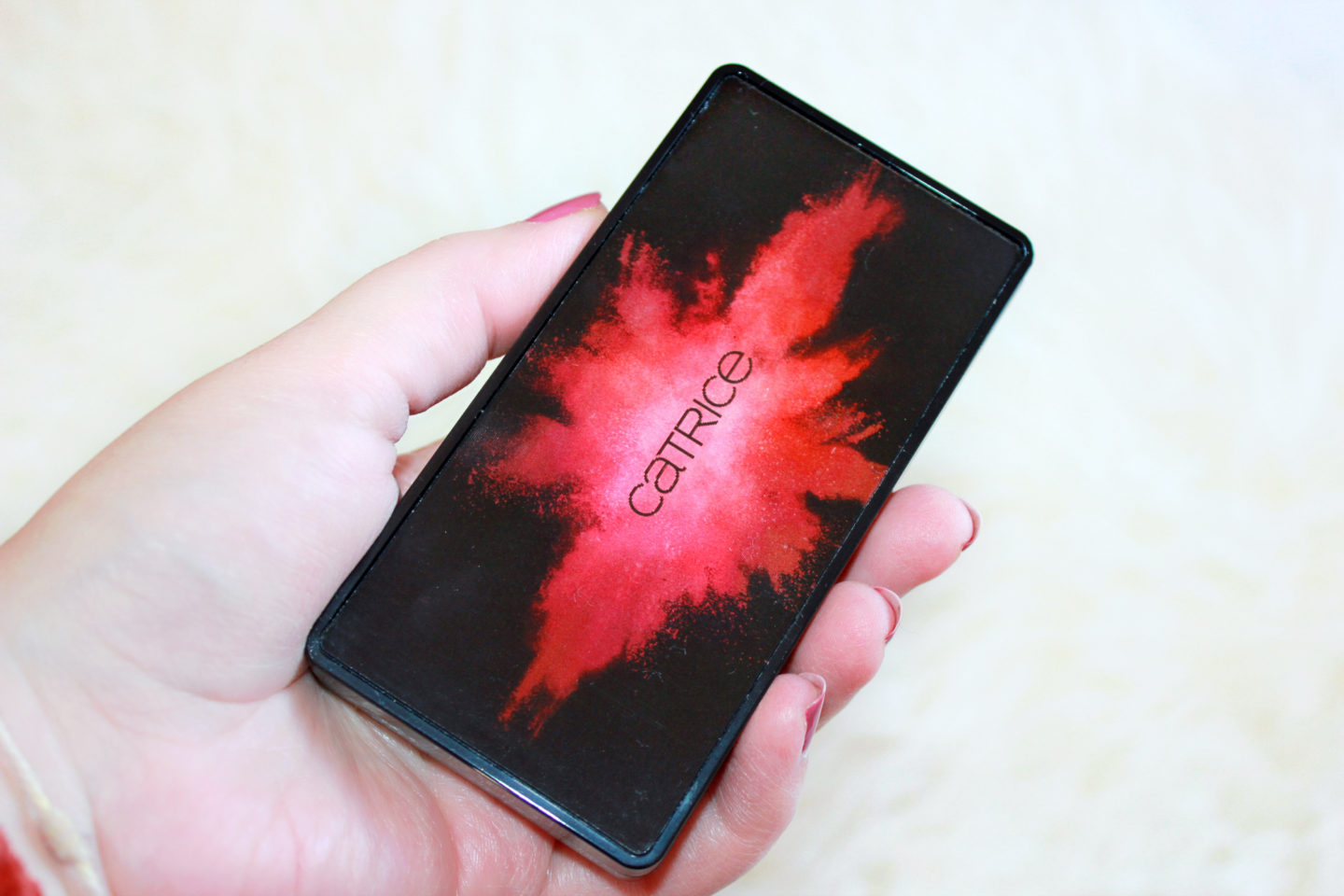 Brand's Description
One ombré palette, endless options. The blush palette with soft powder textures unites various effects ranging from matte to shimmering. The gorgeous colour gradient allows individual application possibilities – from soft and natural to intensive blush effects – for a radiant, fresh look. The Ombré Blush Palette is available in two colour versions: warm orange and cooler pink, both with perfectly aligned colour families. Part of the team: a practical mirror! Beauty Tip: To ensure that the Ombré Blush Palette highlights your natural colour type, it's important to differentiate between cool and warm types. The Blurred Orange version with gentle earth tones is best suited to warm colour types, while the Vibrant Pink Palette is a better match for cool colour types. Choosing the right version lets you make the most of your complexion and looks!
The Ombré Blush palette comes in two different varieties, Blurred Orange and Vibrant Pink. According to Catrice, Vibrant Pink is geared towards skin with pink undertones, whilst Blurred Orange is ideal for warmer skin-tones. Since I have more warm skin, I tend to always go for warmer peachy orange shades, but I definitely think you can pick up any of these palettes, regardless of you skin-tone.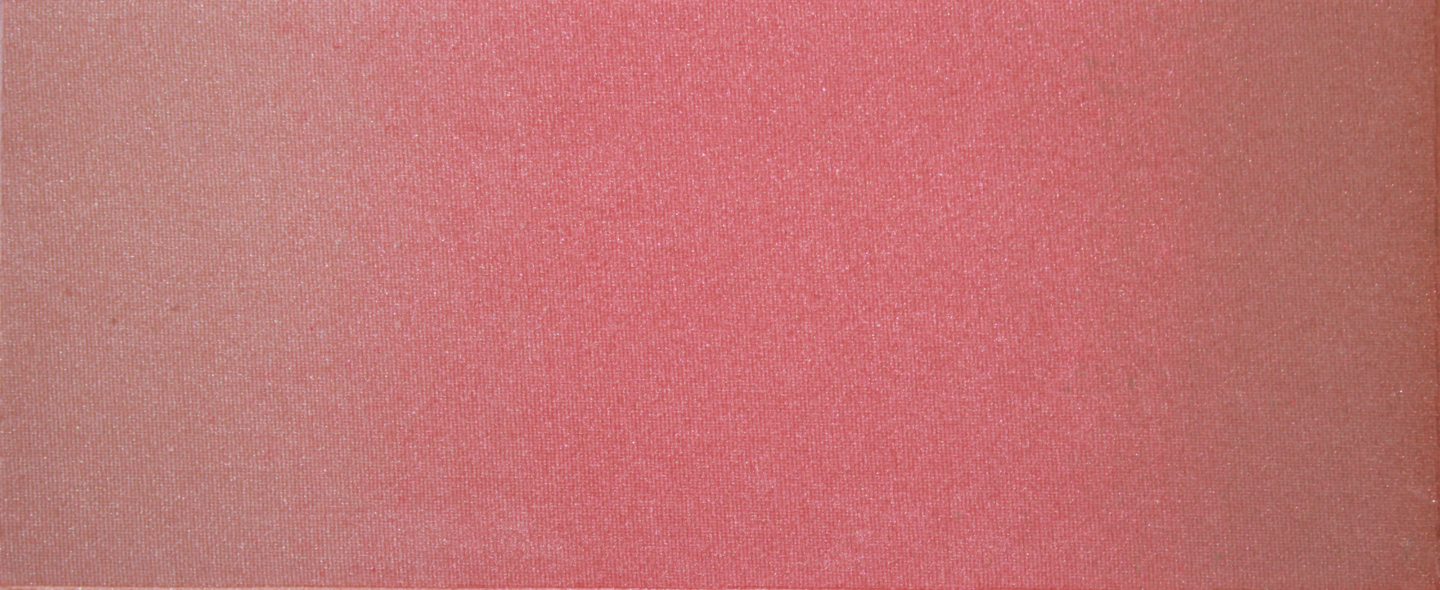 Blurred Orange has an ombré effect that goes from highlight to blush to bronzer, all with more peachy pink undertones. I personally wouldn't have called this palette "Blurred Orange" as it definitely has hints of pink in it as well. This blush is a beautiful everyday warm blush shade that looks really good on my warm skin-tone. I personally tend to mix the entire pan together, but because of the ombré there's a ton of different shades to choose from which is why I love this palette so much! Catrice says this blush has both matte and shimmery options, but I personally don't really see a matte side in this palette. There's just a beautiful sheen all throughout the palette.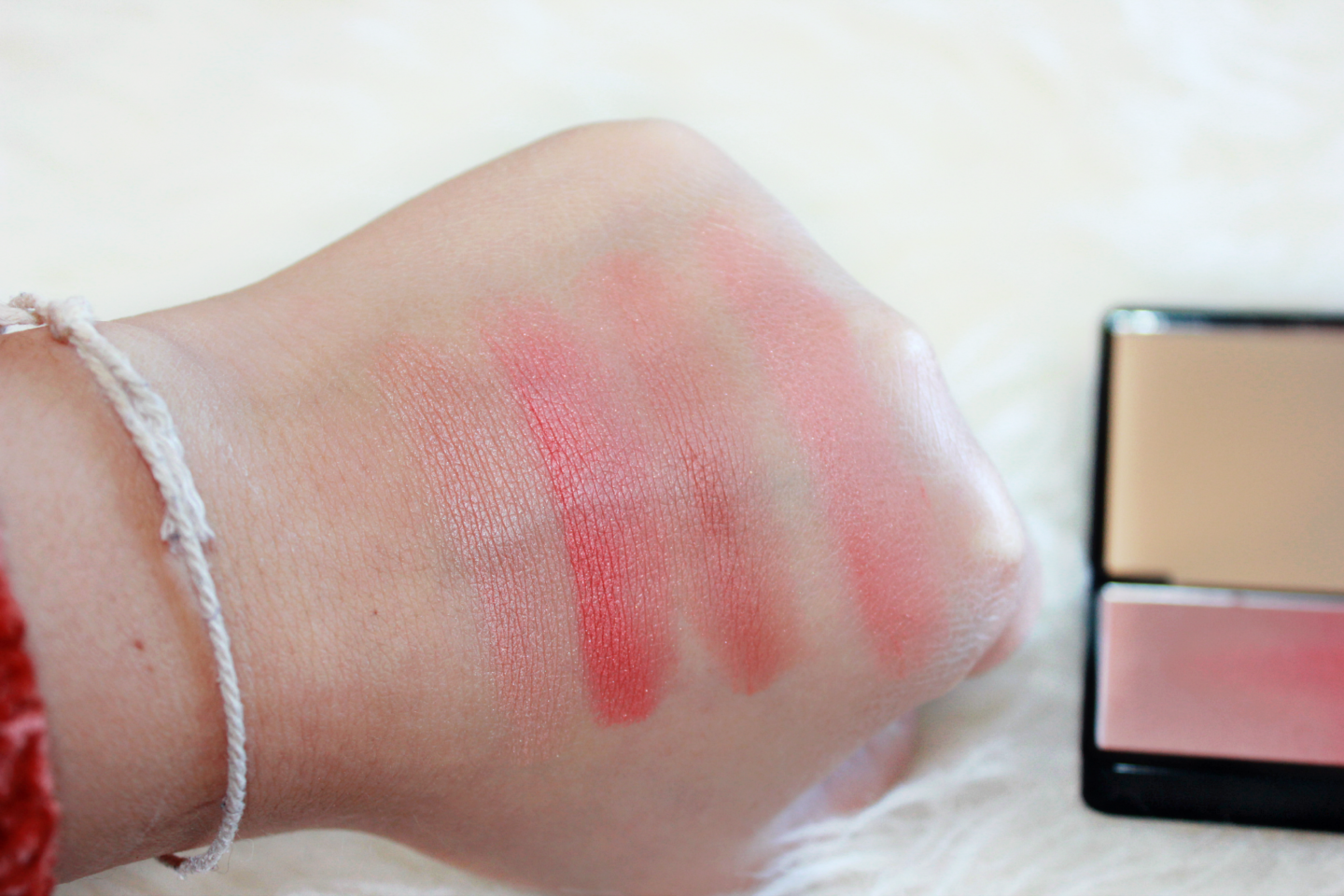 As you can tell by these swatches, the pigmentation is right on point. The first three swatches are focused on the different areas in the palette, whilst the last swatch is the entire palette mixed together. I definitely prefer the shade of either just the first highlighting part of the palette, or everything mixed together which is how I usually wear this palette.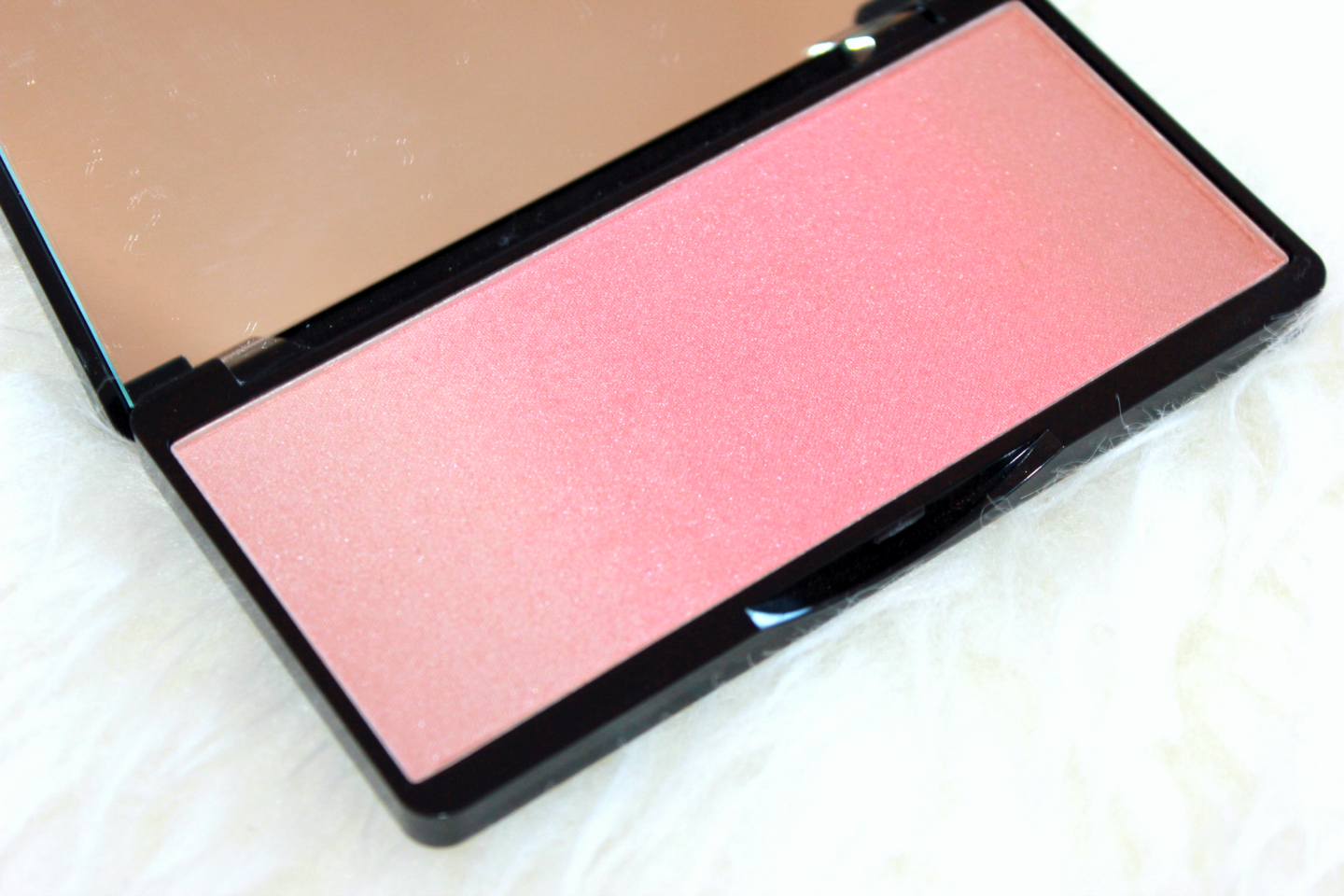 The formula of this blush is very powdery, which threw me off at first. There's a ton of powder kick-up in the pan, but that's usually what you get when powders are very pigmented just like this one is. Even though it feels extremely powdery, it goes on really easily on the cheeks. It doesn't look powdery or patchy at all, it even blended in super effortlessly and quick.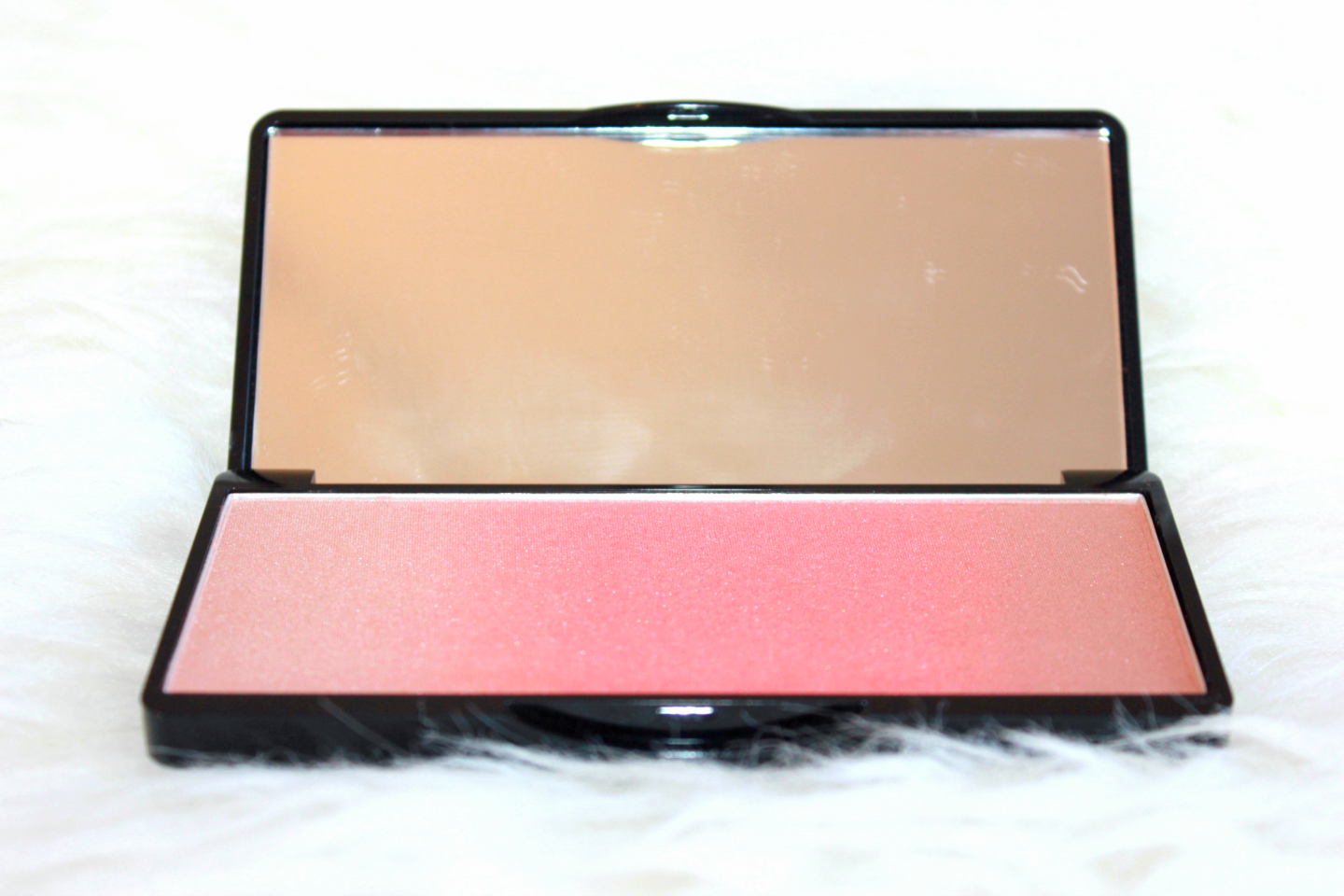 The fact that this blush is so pigmented means that you do have to go in with a very light hand. At first, I applied way too much of this product, but luckily it's easy to blend out. Just keep that in mind when you first start using this blush!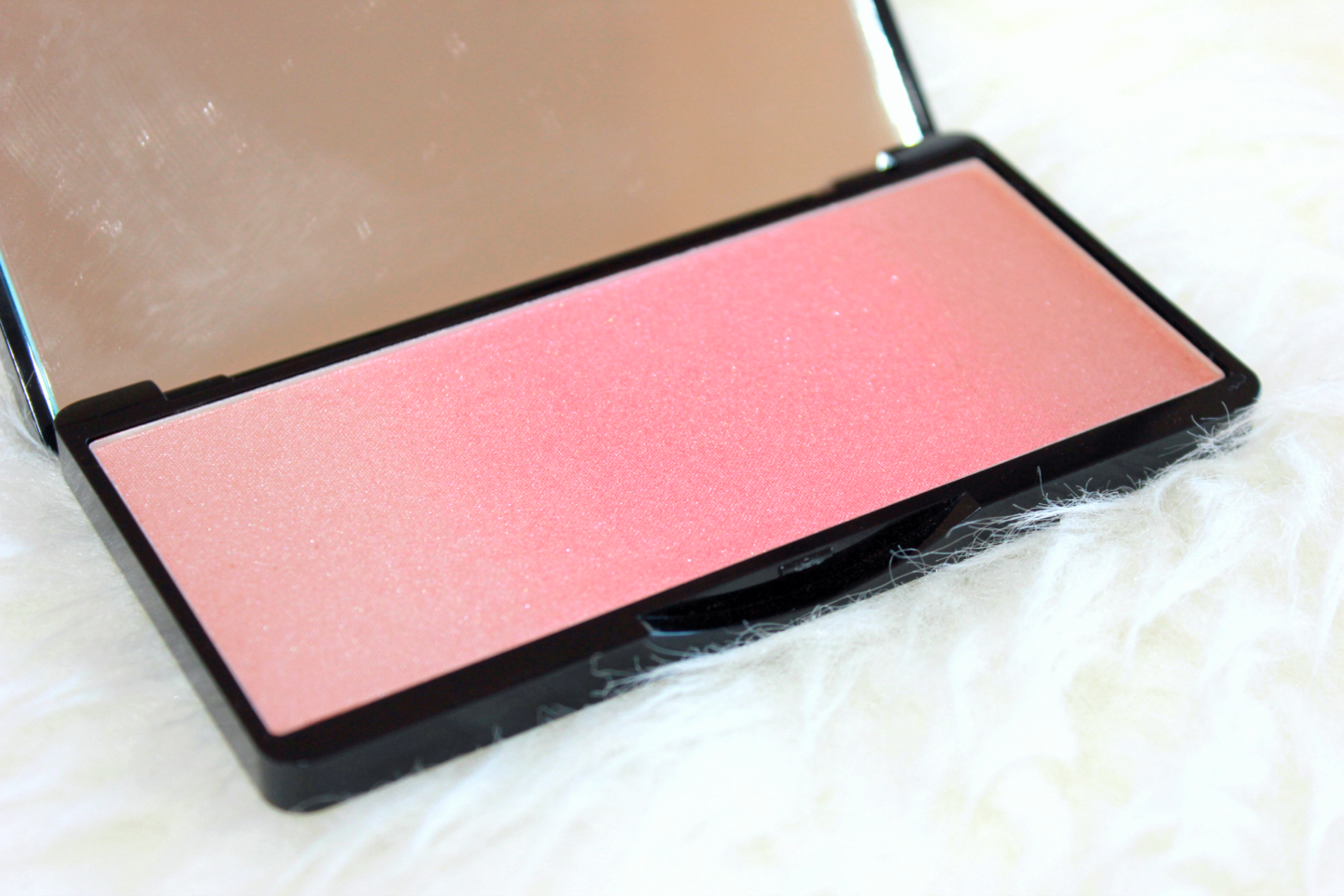 When it comes to the lasting power, I would say it's average and definitely not super long-lasting. On my cheeks, it stayed in place for a good 6 hours before it started to slightly fade away.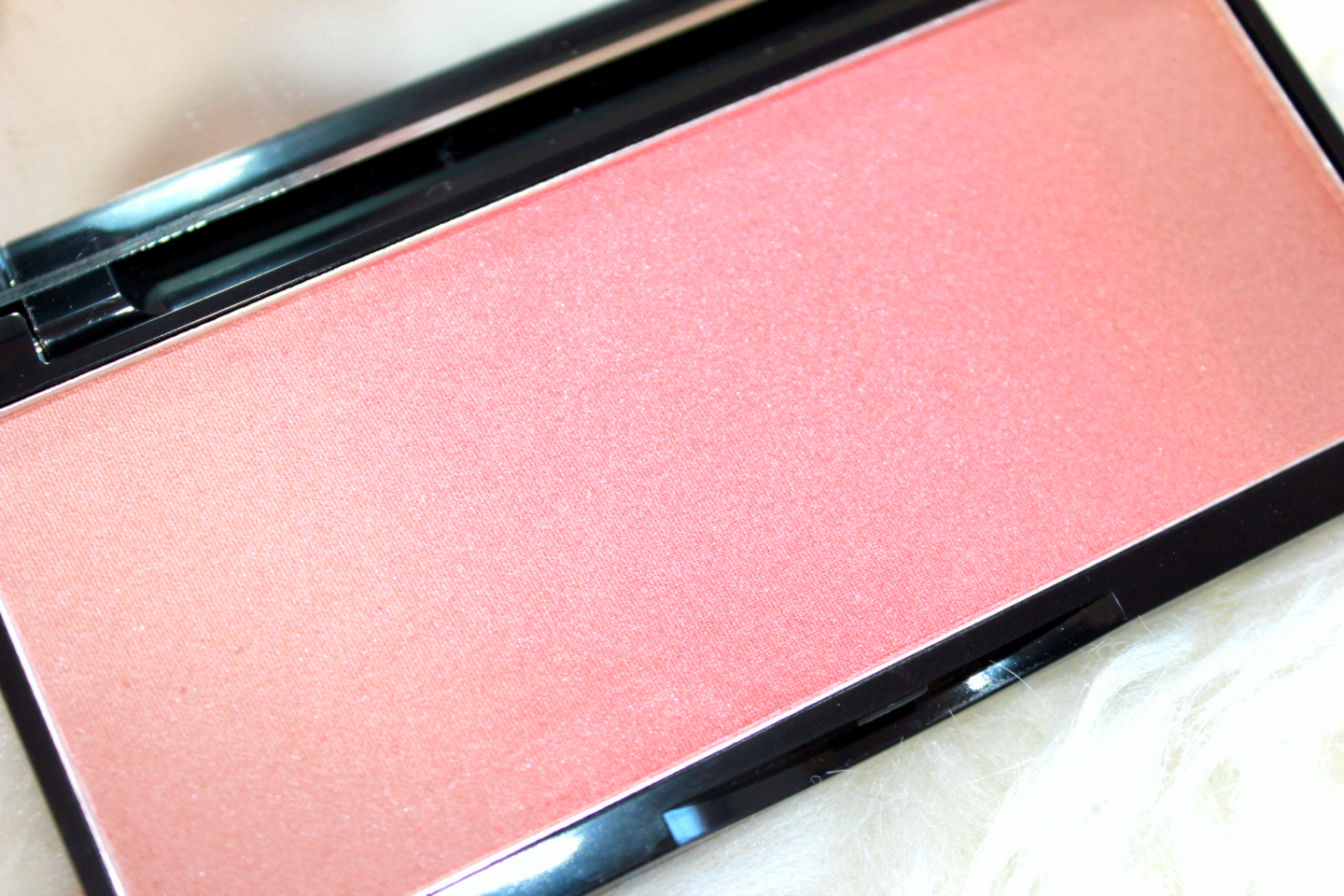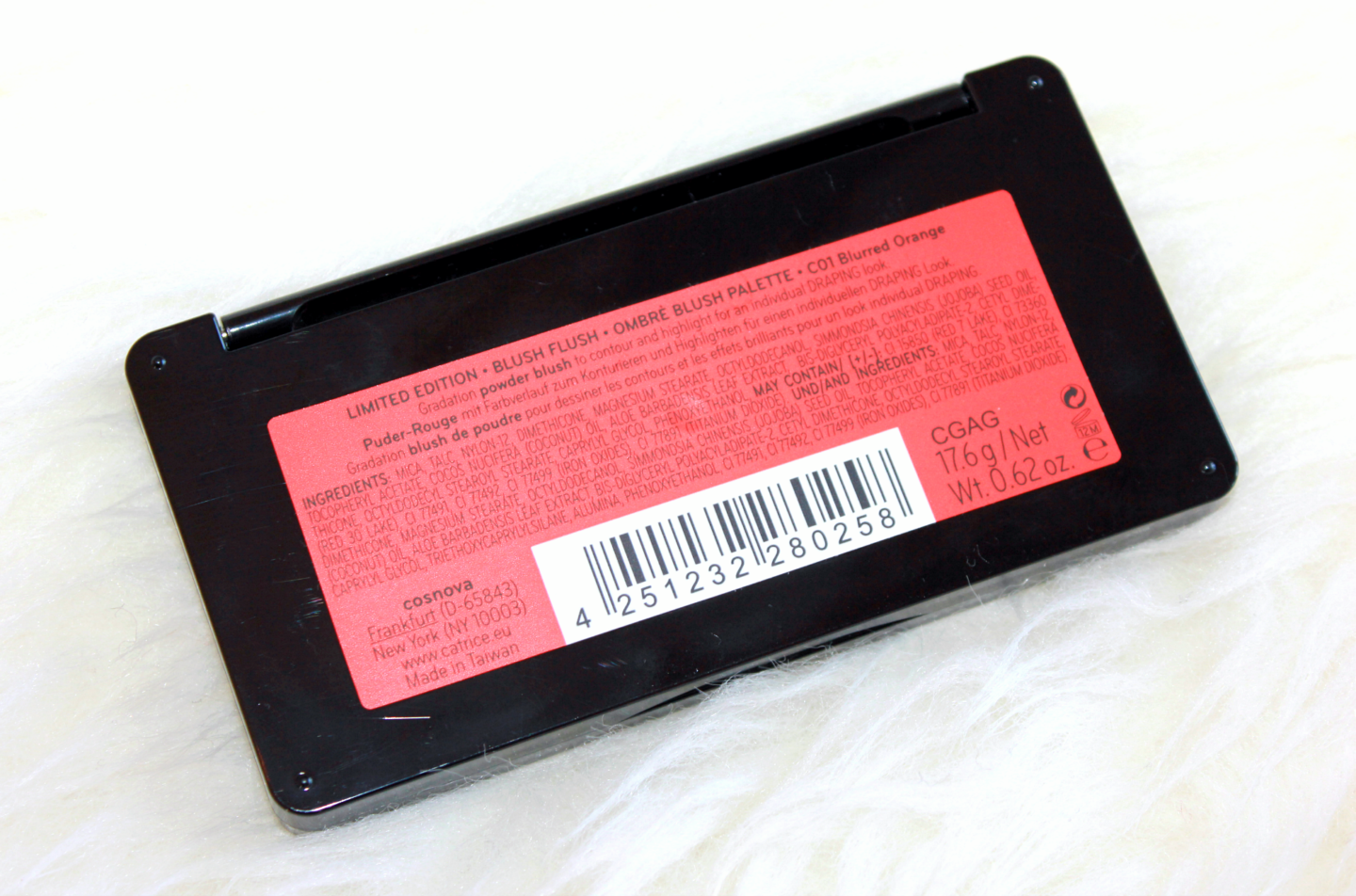 Ingredients
Mica, Talc, Nylon-12, Dimethicone, Magnesium Stearate, Octyldodecanol, Simmondsia Chinensis (Jojoba) Seed Oil, Tocopheryl Acetate, Cocos Nucifera (Coconut) Oil, Aloe Barbadensis Leaf Extract, Bis-Diglyceryl Polyacyladipate-2, Cetyl Dimethicone, Octyldodecyl Stearoyl Stearate, Caprylyl Glycol, Phenoxyethanol, May Contain/ [+/-]: Ci 15850 (Red 7 Lake), Ci 73360 (Red 30 Lake), Ci 77491, Ci 77492, Ci 77499 (Iron Oxides), Ci 77891 (Titanium Dioxide).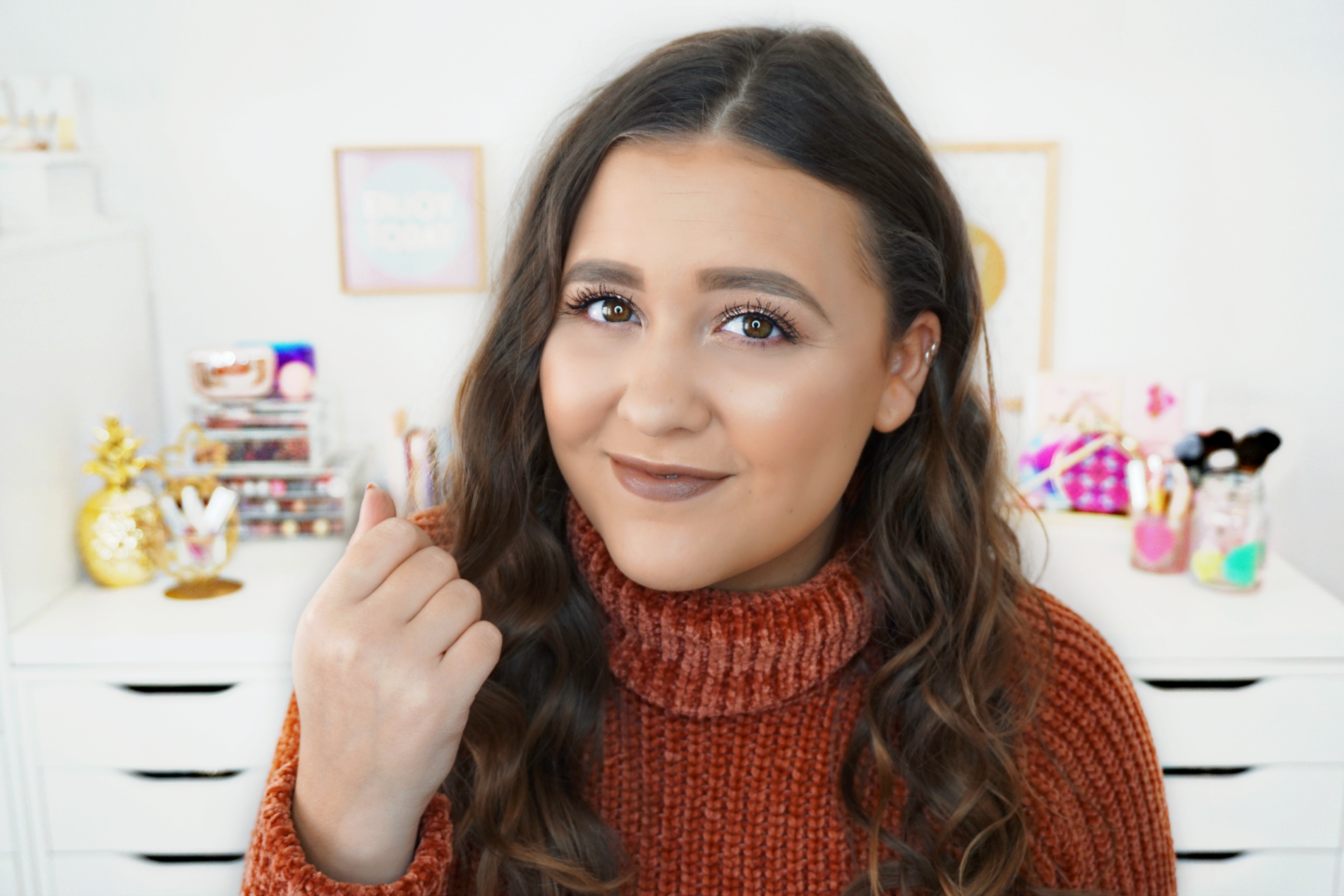 I'm wearing the LE Catrice Blush Flush Ombré Blush Palette in 'Blurred Orange' mixed together on my cheeks.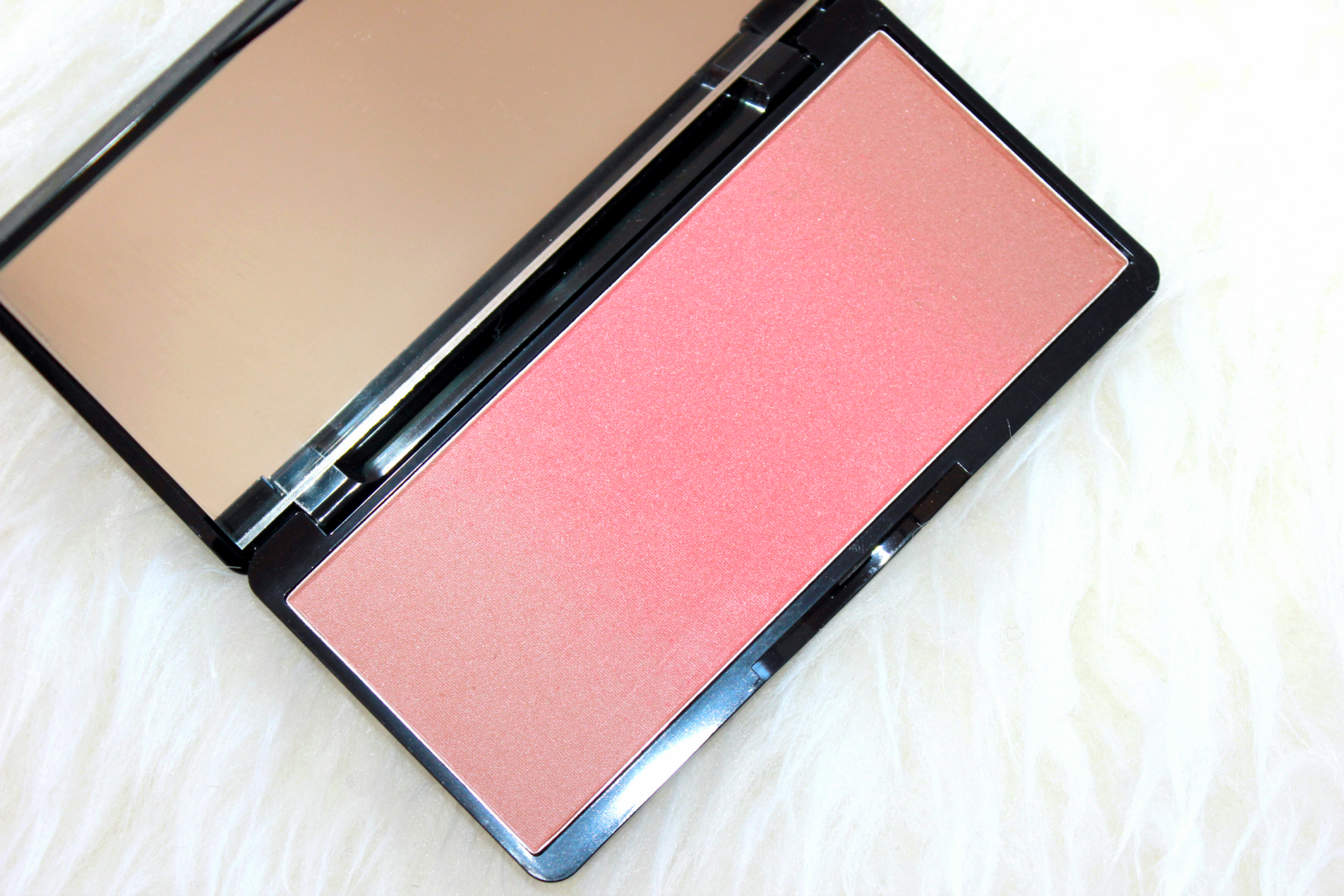 Even though the formula is a little bit on the powdery side, I'm really happy I managed to get my hands on this blush. The shade is a beautiful peachy pink, but depending on what area of the pan you focus on you can customize the shade to your liking. The fact that you can easily customize the shade is what really stands out the most to me because it makes this blush so universally flattering!
Availability
The Blush Flush collection by Catrice is now available at your local Catrice retailer for a limited time only. The Ombré Blush Palette retails for €5,59 (17.6g), which is such a decent price considering you almost get 18g (!!) of product! It would literally take me a lifetime to ever use up this entire palette, especially since I have a huge collection already. However, for the normal average consumer, this is a great deal!