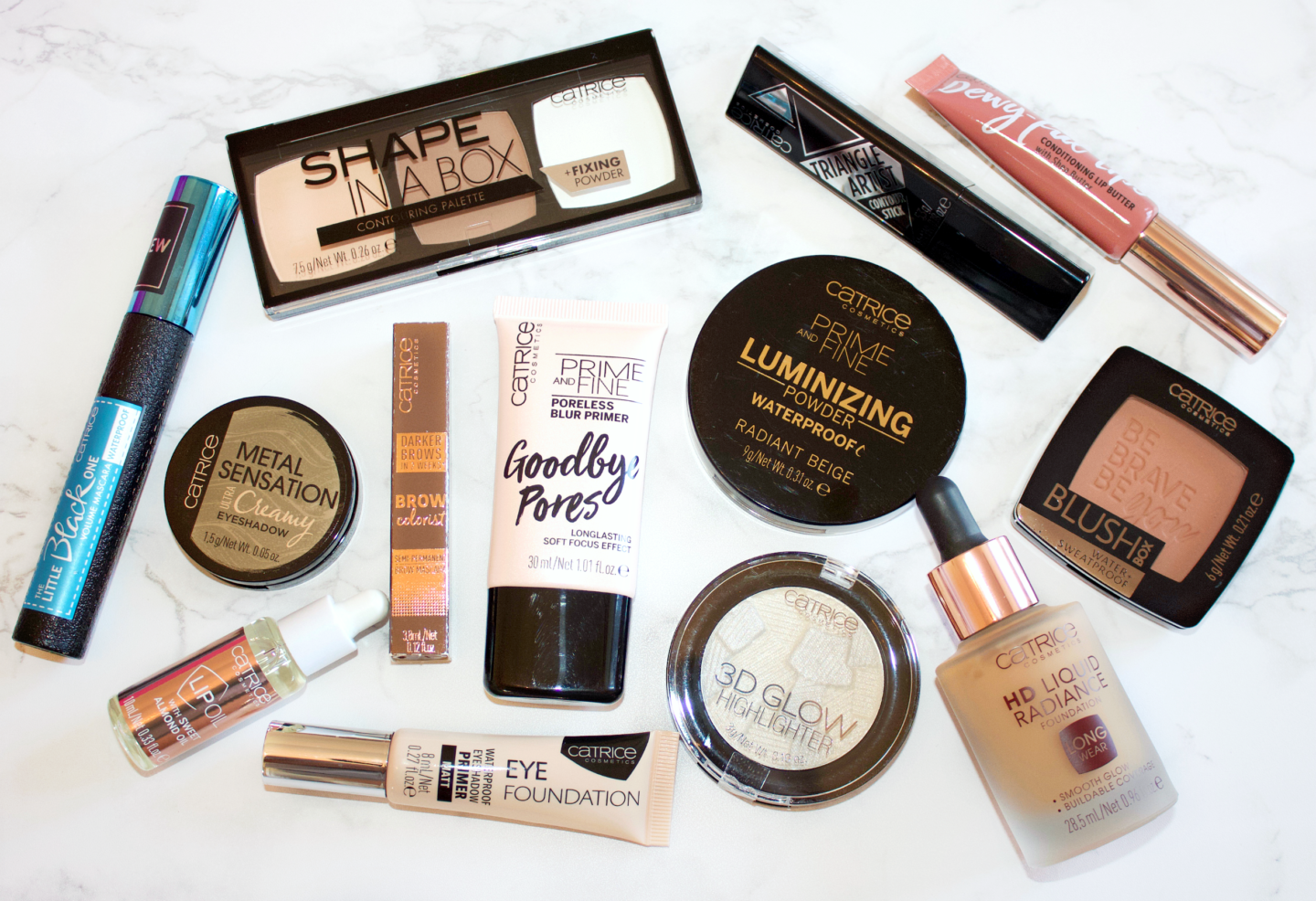 Hey loves! It's time for another Catrice Fall & Winter 2018 haul! If you've been following me for a while now, you already know I always try to get my hands on the new Catrice assortment updates as soon as I can. They do an assortment update twice a year in which they add a ton of new products to their permanent range, and also get rid off of a few items. This time they released some interesting makeup items, which I decided to test out in a first impressions video. In-depth reviews are also coming up on my blog soon!
MAKEUP I PICKED UP
♥ Catrice Lip Oil with Sweet Almond Oil in 'Smooth Operator' €4,99
♥ Catrice Prime & Fine Goodbye Pores Poreless Blur Primer €4,99
♥ Catrice HD Liquid Radiance Foundation in '030 natural Beige' €6,99
♥ Catrice Shape in a Box Contouring Palette in '010 Light' €4,99
♥ Catrice Prime & Fine Luminizing Waterproof Powder in 'Radiant Beige' €4,99
♥ Catrice Brow Colorist Semi-Permanent Brow Mascara in 'Medium' €3,89
♥ Catrice Blush Box in 'Bronze' €3,59
♥ Catrice 3D Glow Highlighter in 'Icy Glaze' €3,99
♥ Catrice Eye Foundation Waterproof Eyeshadow Primer Matt in 'As Strong As You Are' €3,59
♥ Catrice Metal Sensation Ultra Creamy Eyeshadow in 'Go Incognito' €4,59
♥ Catrice The Little Black One Waterproof Volume Mascara €4,59
♥ Catrice Dewy-Ful Lips Conditioning Lip Butter in 'Let's DEW This!' €3,99
Did you pick up any new makeup by Catrice?