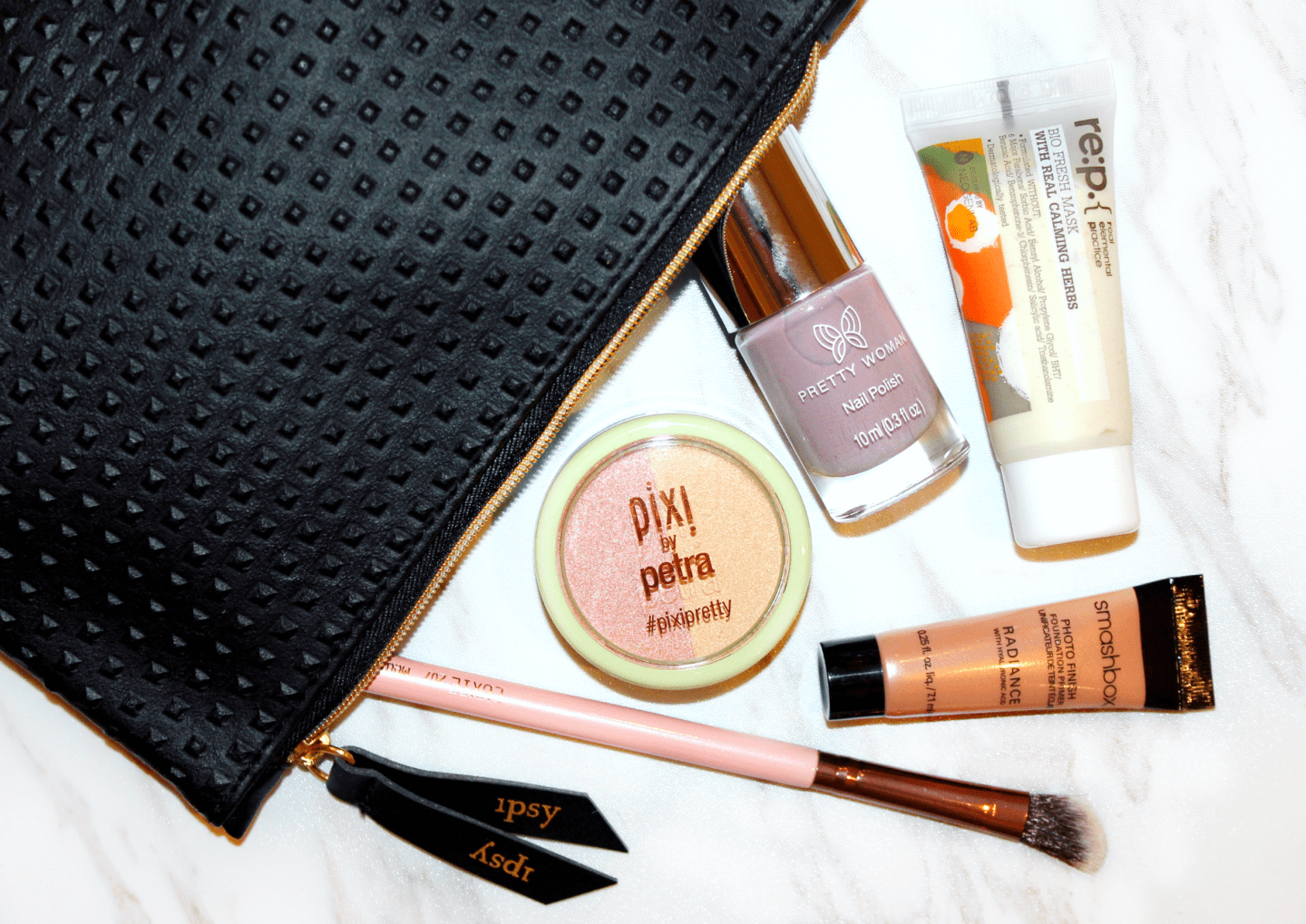 Hey loves! I'm so sorry it has been a while since I uploaded a new blogpost or video, but my parents came to visit me in Toronto and I wanted to focus on family-time first. But don't you worry, I'm back with lots of great content to share with you all! Kicking things off, a post about my September Ipsy Glam Bag was highly overdue. I've had the pleasure of testing out these products for about two weeks now and I can finally share my bag and opinions in today's post. The best part of this month's bag is that all of the products are cruelty-free, which is soooo cool! So, if you would like to know more about all of the products in my Ipsy Glam Bag for the month of September, keep on reading!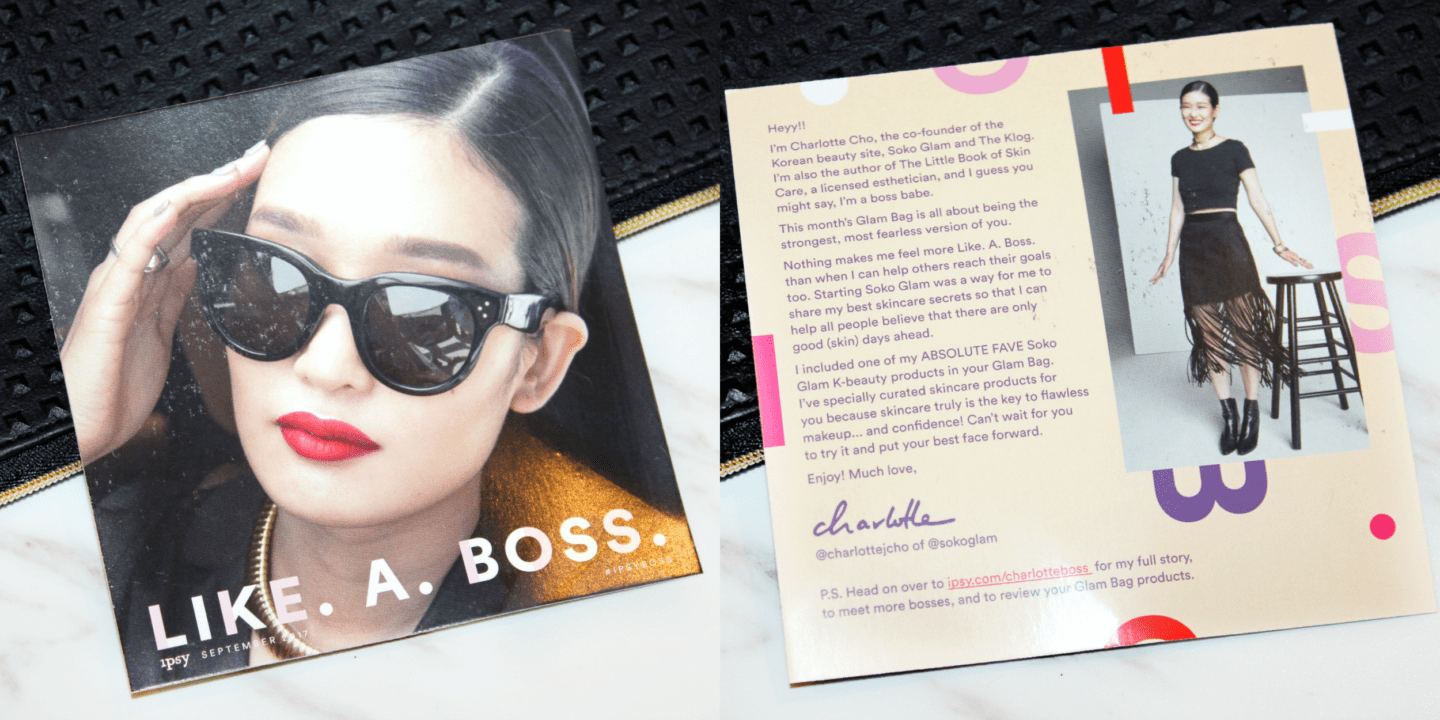 This month, the bag is all about boss ladies and being strong and fierce, which I think is so cool! The bag itself represents this theme perfectly, as it's a beautiful black bag with gold details that looks very sophisticated.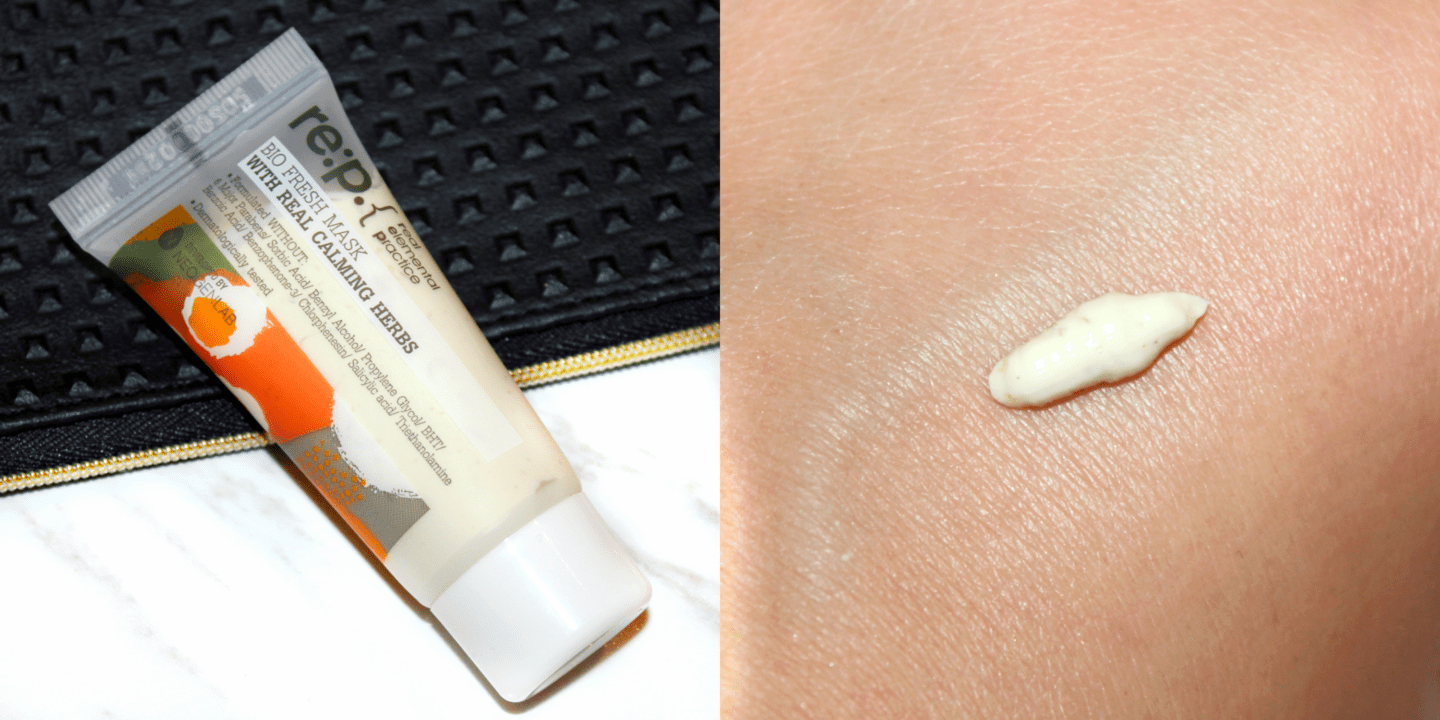 ♥

 Re:p Bio Fresh Mask with Real Calming Herb

I had never heard of this skincare brand before, but I'm always down to giving new brands a try! This mask reminds me a ton of the Glam Glow Mud Mask in the way that it feels the same way on my face. The mask contains real calming herbs, which you can definitely feel as it adds a graininess to your face. It dries within 10 mins and is easy to rinse off. I personally really enjoy this mask. It makes my skin feel very smooth and gets rid of any dirt.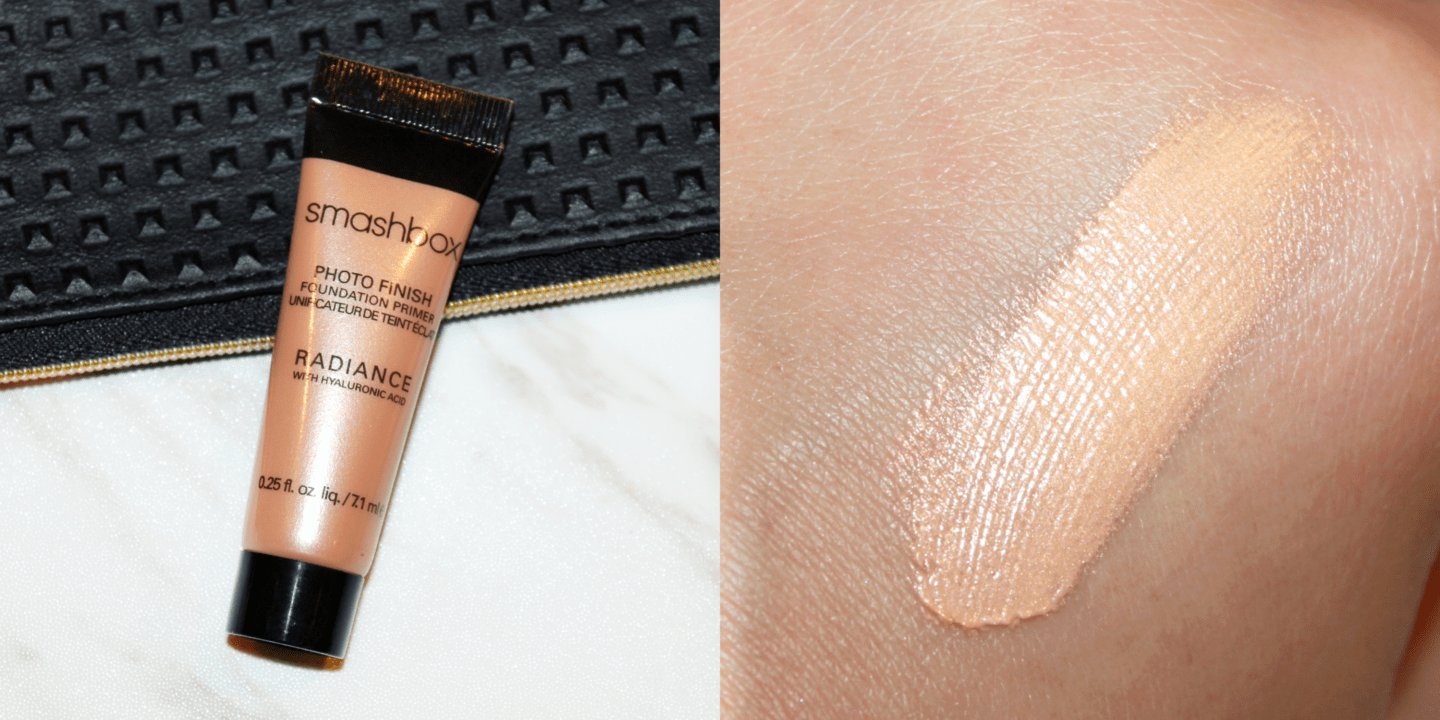 ♥

Smashbox Cosmetics Photo Finish Radiance Primer

This is actually a product I've been wanting to try out for a while now, so I was super happy to see it in my bag this month. If I'm not mistaken, the Radiance primer by Smashbox is pretty new, and I love a good dewy primer. This one has a slight tint to it but it's barely noticeable. It adds a gorgeous healthy flush to my skin and makes my face look hydrated and luminous, which is just what I love!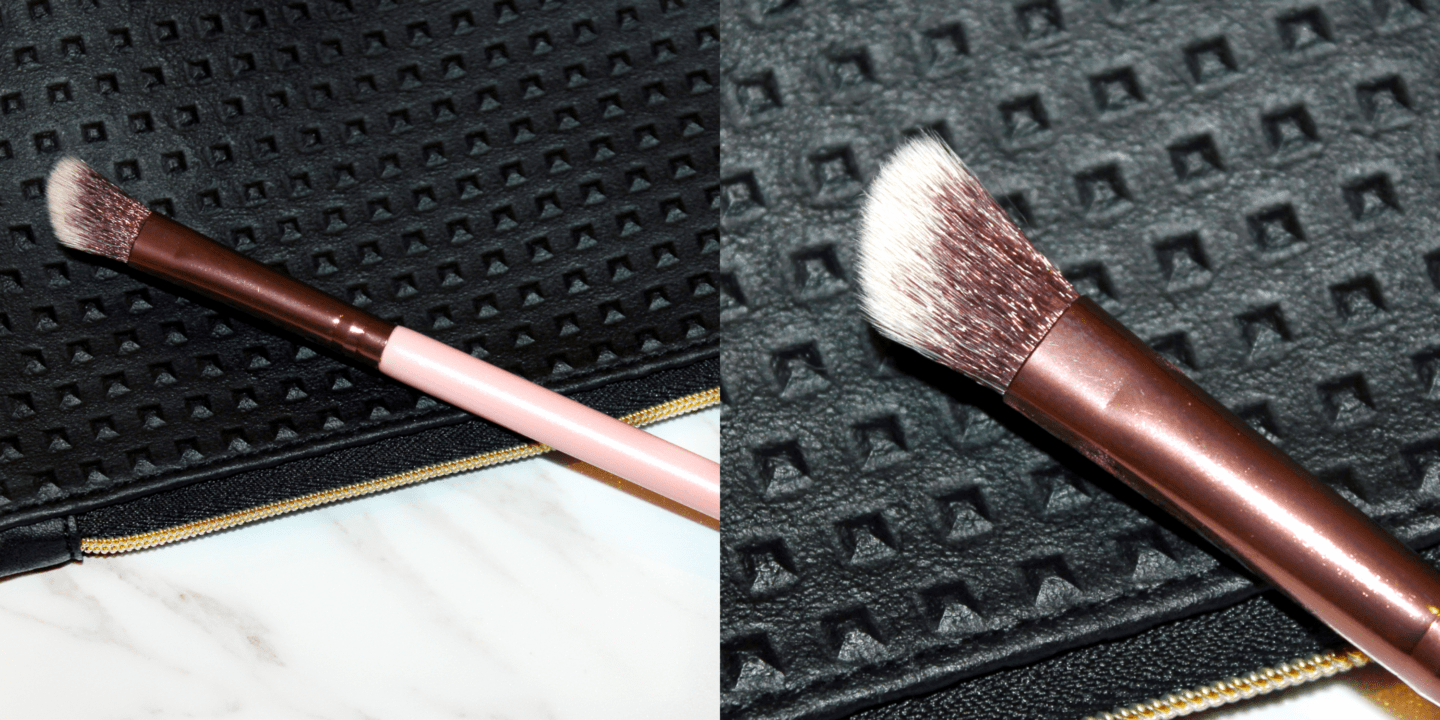 ♥

Luxie Beauty Luxie Rose Gold Medium Angles Shading Eye Brush 207

As I've mentioned before, I love getting new brushes! Luxie Beauty is actually a brand of brushes I also really wanted to try, so this was perfect. This small angled brush is perfect for nose contour I found. At first, I didn't really know what to use it for, but it does an a-m-a-z-i-n-g job at applying contour to the nose. I also adore the design and colors of the handle, so my aesthetic!
♥

Pixi by Petra Beauty Blush Duo in Peach Honey

You can never go wrong with some Pixi Beauty! My bag included a blush duo, which is more of a blush and highlight duo in my opinion. The left side is a gorgeous subtle blush with a sheen and the right side makes for a pretty highlight. I think this might be a small sample size, but I still think you get a decent amount of product.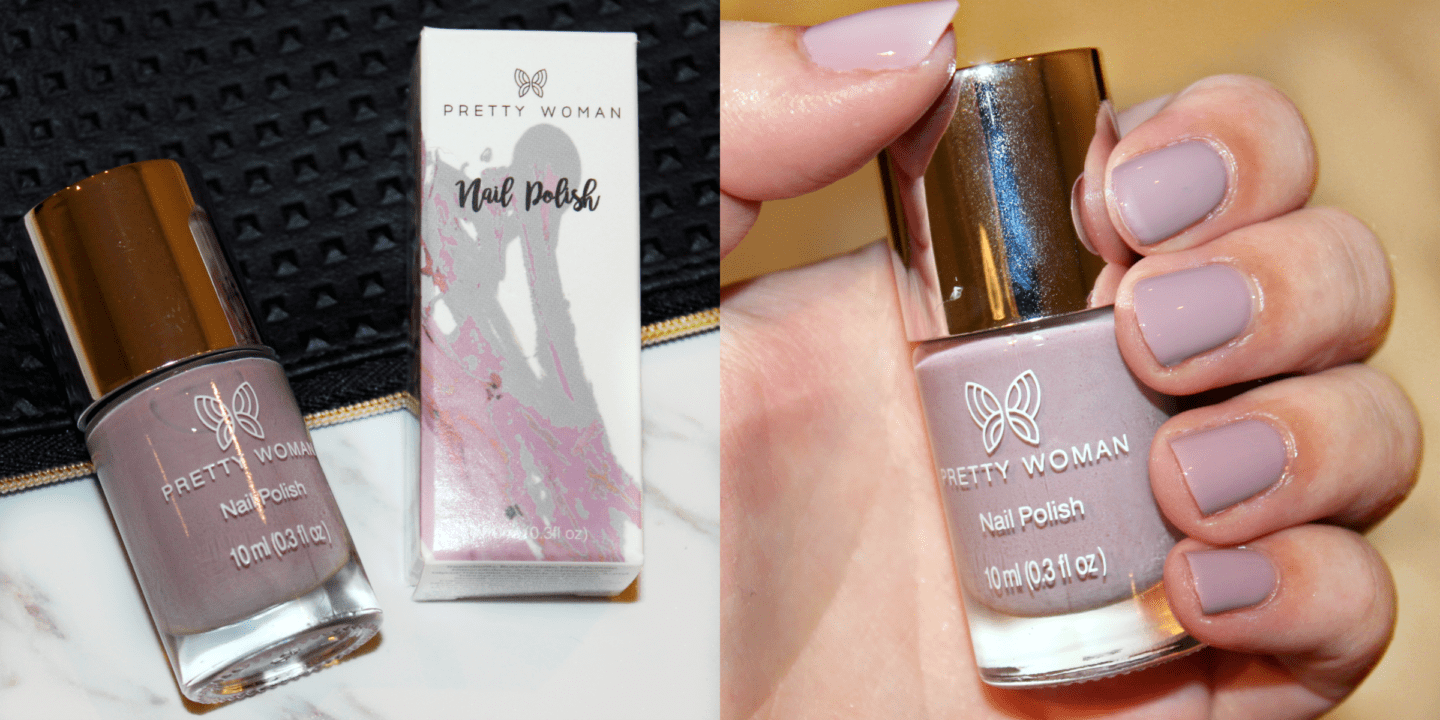 ♥

Pretty Woman Nail Polish in Girl Boss

The formula and shade of this nail polish blew me away. The brush makes it easy to apply, it's opaque, dries fast and has amazing lasting-power. The color is a beautiful taupe that's perfect for the Fall time!

I must admit this might be my favorite bag so far! All of the products are not only cruelty-free but non of them has disappointed me in any way. All of the products are useful items I would actually use and the bag looks super sophisticated and luxurious!

What are your thoughts on Ipsy Glam Bags? Do you have a beauty subscription? Let me know in the comments!