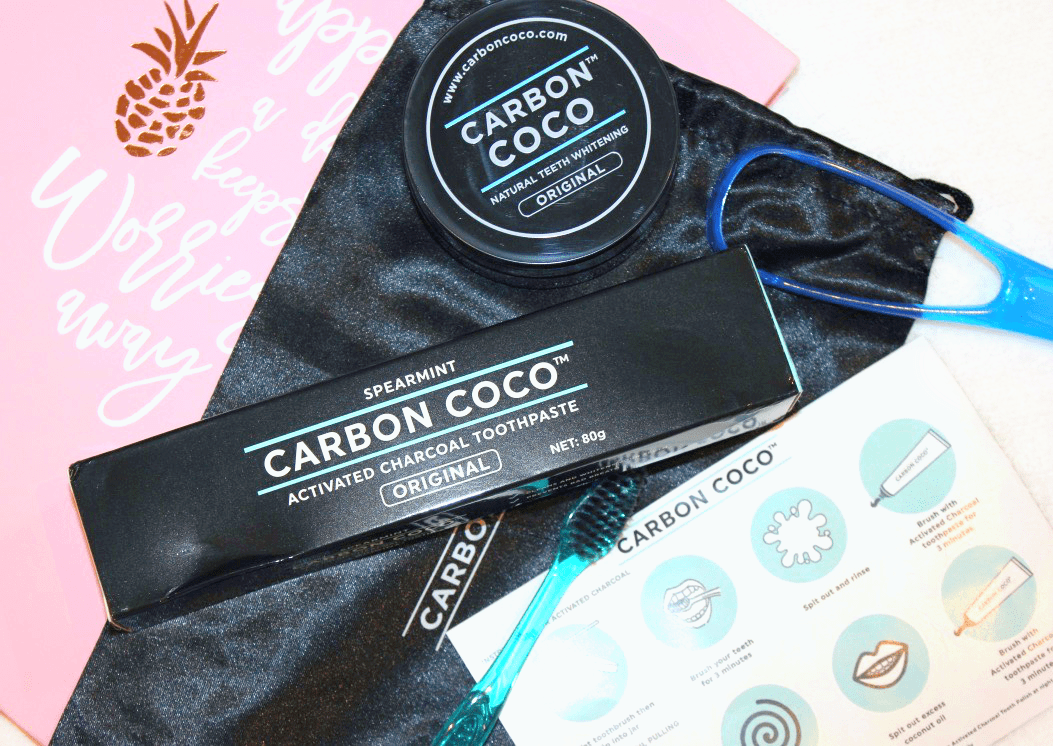 I've always been afraid of trying out any teeth whitening products as I have pretty sensitive teeth. But of course, I always dreamed of having a whiter and brighter smile. I mean, who doesn't want whiter teeth?? So when Carbon Coco approached me, asking if I wanted to review some of their vegan and cruelty-free teeth whitening products, I immediately said yes. It was the perfect opportunity to finally try out some teeth whitening, especially since they're a cruelty-free brand. Their products have been all over my Instagram & Facebook feed accompanied by pictures of girls with black in their mouth. So of course I was pretty curious to try these out for myself!
They sent me their Ultimate Carbon Kit, which includes:
♥ Activated Charcoal Toothpaste (fluoride free)
♥ Activated Carbon Teeth Whitening Jar
♥ Toothbrush with Bamboo bristles
♥ Tongue Cleaner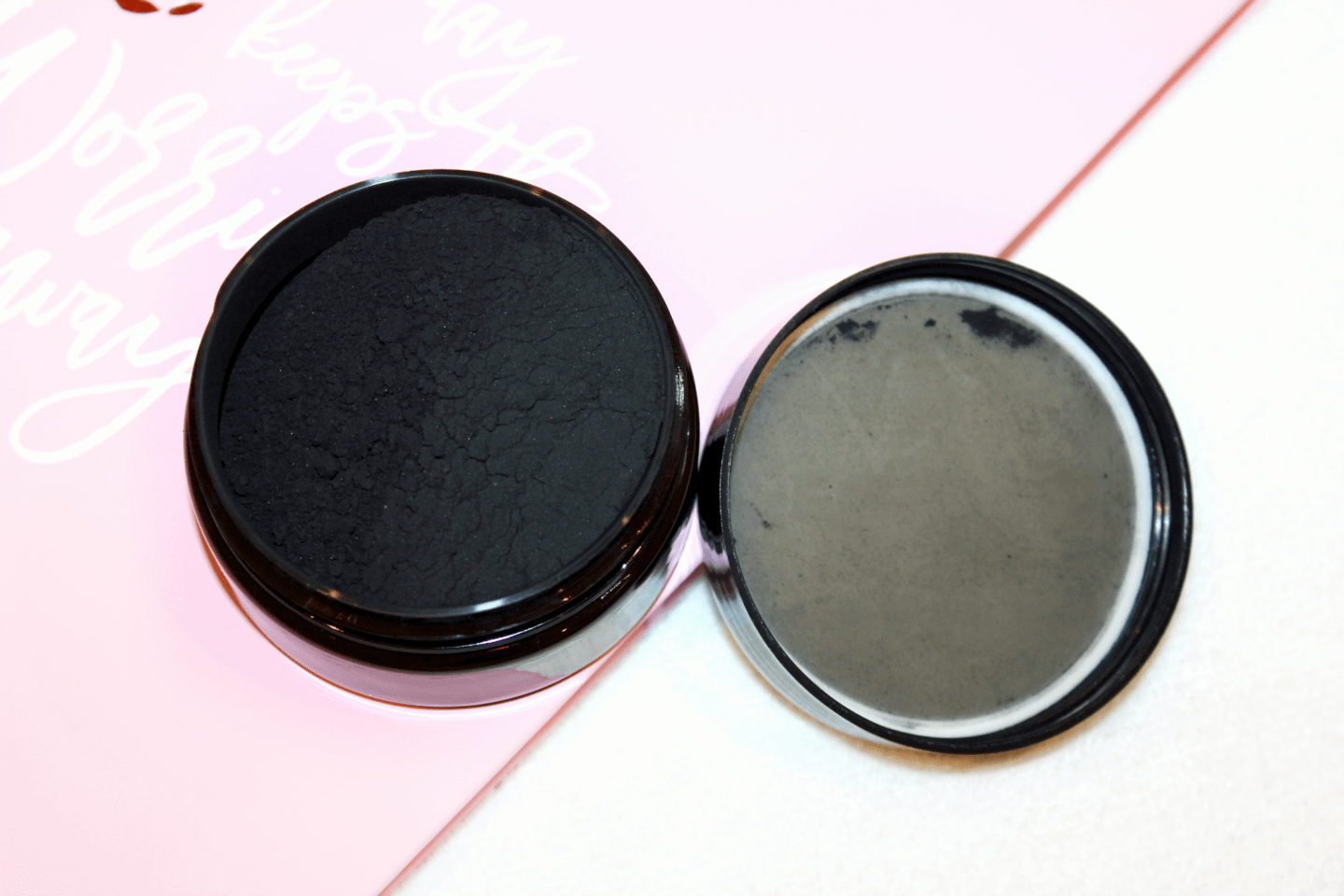 Activated Carbon Tooth Polish
This jar contains the 100% organic coconut shell activated charcoal teeth whitening, which is what makes your teeth look all black and crazy. Activated charcoal means it's safe for you to use and when you accidentally swallow a little bit of the product, it's not going to have any side-effects (unless you eat the whole jar of course). You simply have to wet your tooth brush, dip it into the product and start gently brushing for two minutes. I love how this process is so quick and effortless, but it does get quite messy not going to lie.
The charcoal is supposed to detoxify your mouth and teeth, getting rid of any stains and bacteria. The charcoal didn't have any taste, which I was really surprised by. After brushing my teeth with the charcoal, it's really hard to get rid of all the black left in my mouth. Even after rinsing five times and brushing my teeth with regular toothpaste afterwords, there was still some charcoal left on my gums. I also could still feel some particles left in my mouth, which felt like I had sand in my mouth.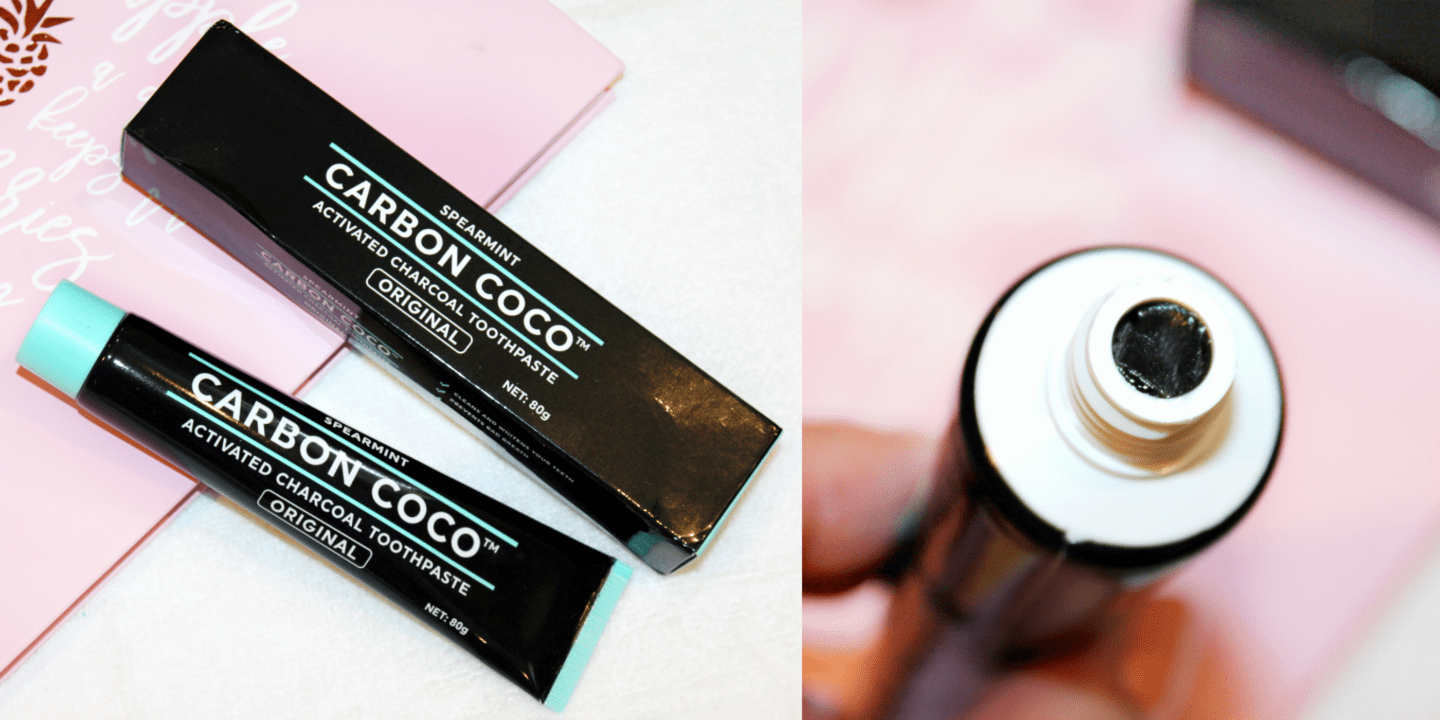 Activated Charcoal Toothpaste
After using the polish, you're supposed to brush your teeth with toothpaste, whether it's the Carbon Coco toothpaste, or your own. The kit came with toothpaste, so I decided to use this one afterwords. Although this toothpaste has a black tint to it, it transforms into a regular, clear consistency once you start brushing. It has a nice minty taste and works really well.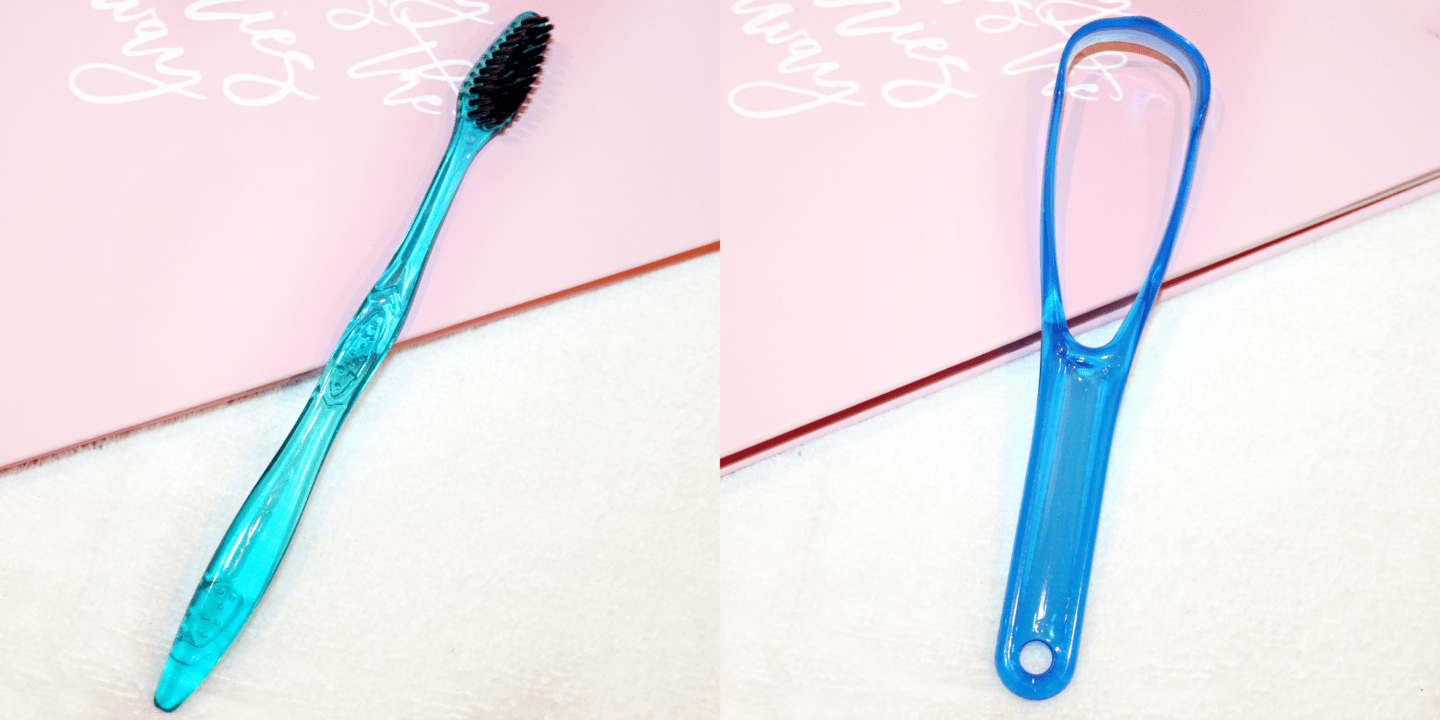 The set also came a toothbrush and tongue cleaner. The toothbrush wasn't my favorite, the bristles were too soft and for some reason this brush hurts my gum. I never use a tongue cleaner, so I don't really have an opinion on that, but it looks quite basic.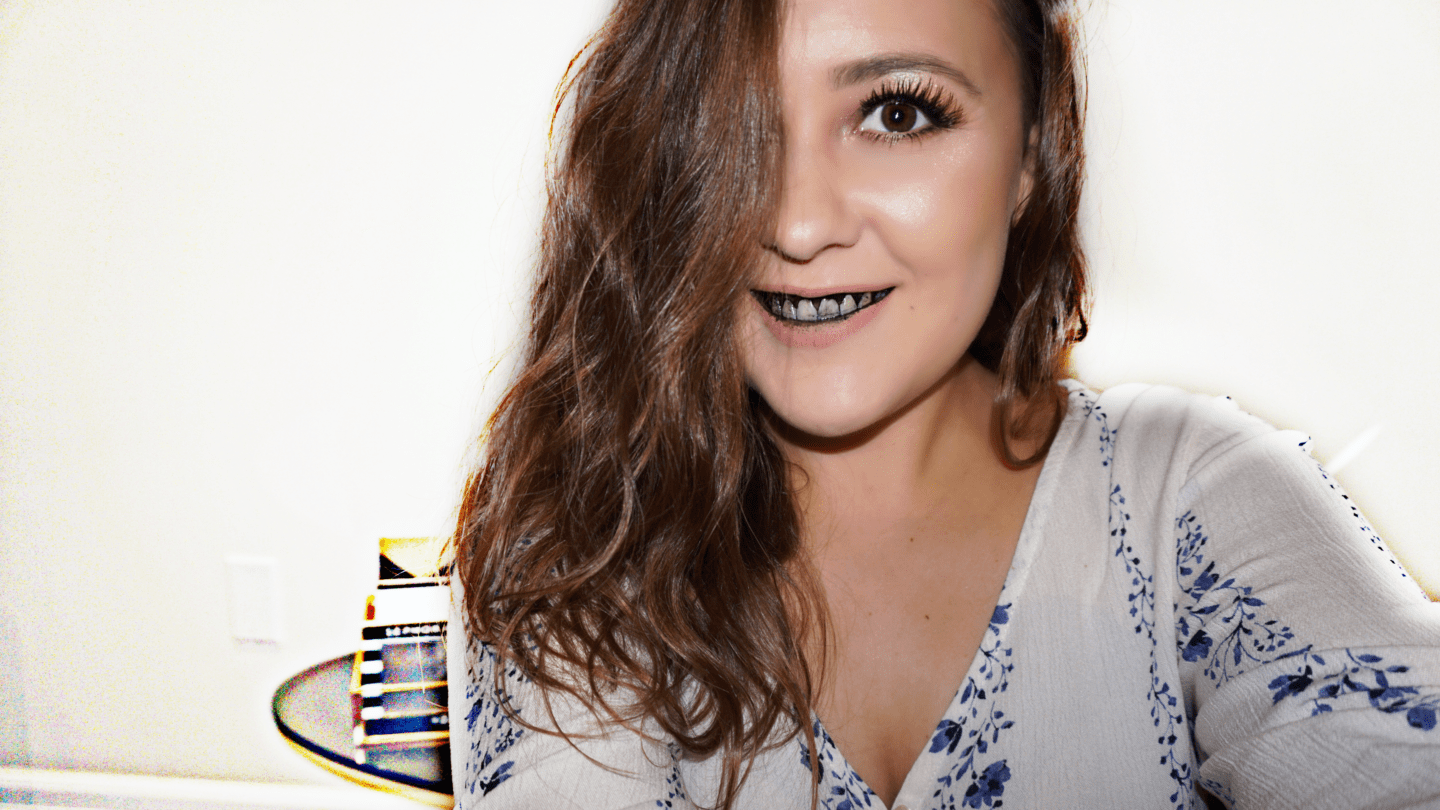 Results
After using these products for about two weeks, I definitely noticed a difference. My teeth were looking a little bit whiter, but nothing mind-blowing. If you're looking for a crazy difference with immediate results, I wouldn't necessarily recommend these products. Since it is a more natural charcoal-based teeth whitening, it takes more time before you really notice a significant difference. Although it's a bit messy, the process is super easy and effortless, which is what I really like! I'll definitely keep on using my Carbon Coco products and scrubbing my teeth with polish!
Availability
The Carbon Kit, which includes all of these products, retails for $44.95 on the official Carbon Coco website. As far as I know, you can only get these products through their online shop, but I might be mistaken. The Charcoal Tooth Polish alone retails for $29.95, so getting the set is definitely worth it! Also, the products come with a generous amount of products, which can last you months and months.