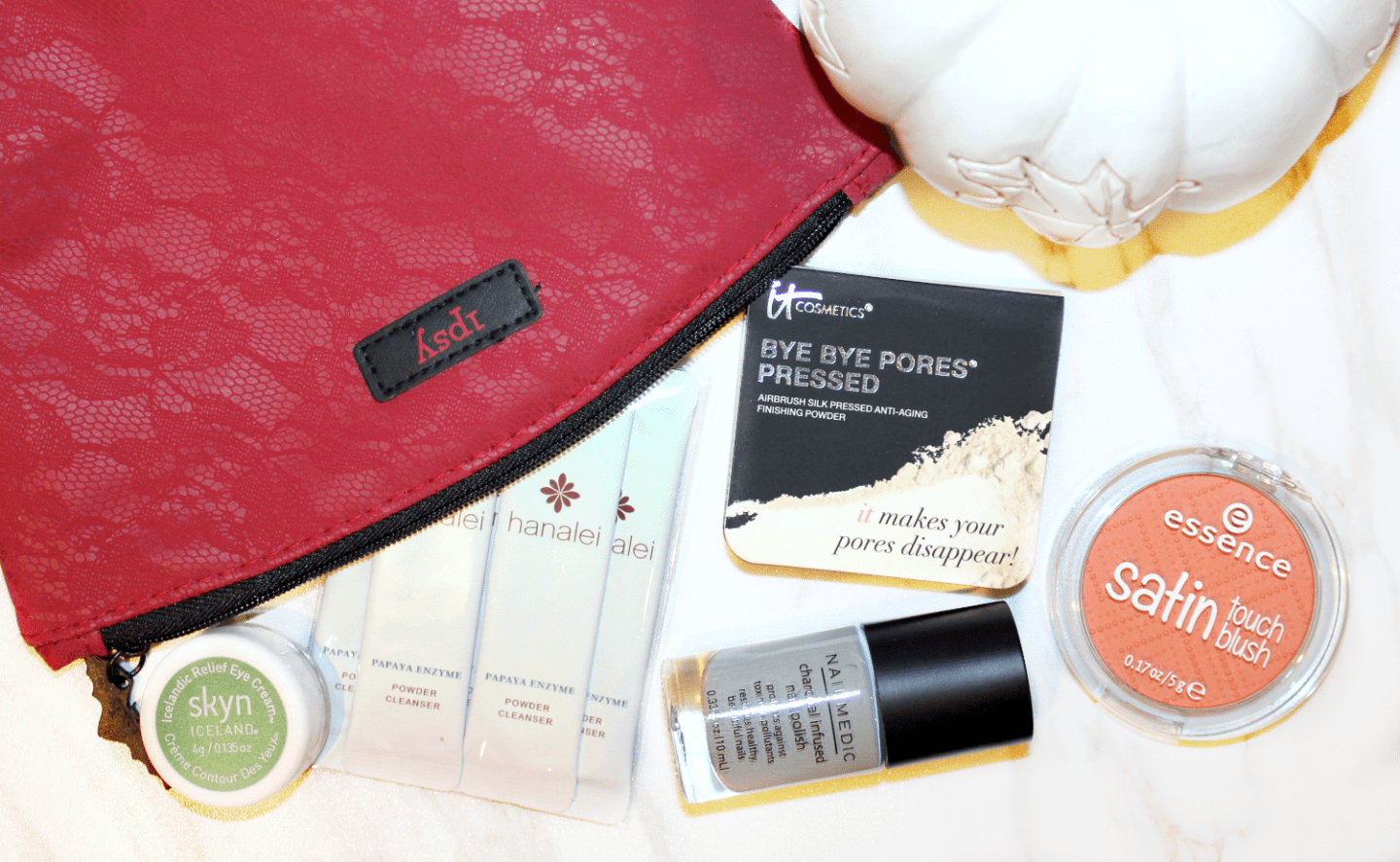 Hey hey hey! Can you believe we're already in the midst of Fall?! Crazy how time flies by so fast. October is almost over, which means we're getting closer and closer to the holidays, yesss! This also means I received my Ipsy Glam Bag for the month of October. This is actually my second to last bag, as I'm moving back home to Belgium in the beginning of December. I'll definitely update you guys soon on why I'm still in Canada and how everything is going. However, I can tell you I'm excited to move back home! But for now, today's post is all about what was in my Ipsy October Glam Bag & my thoughts on all of the products in this month's bag!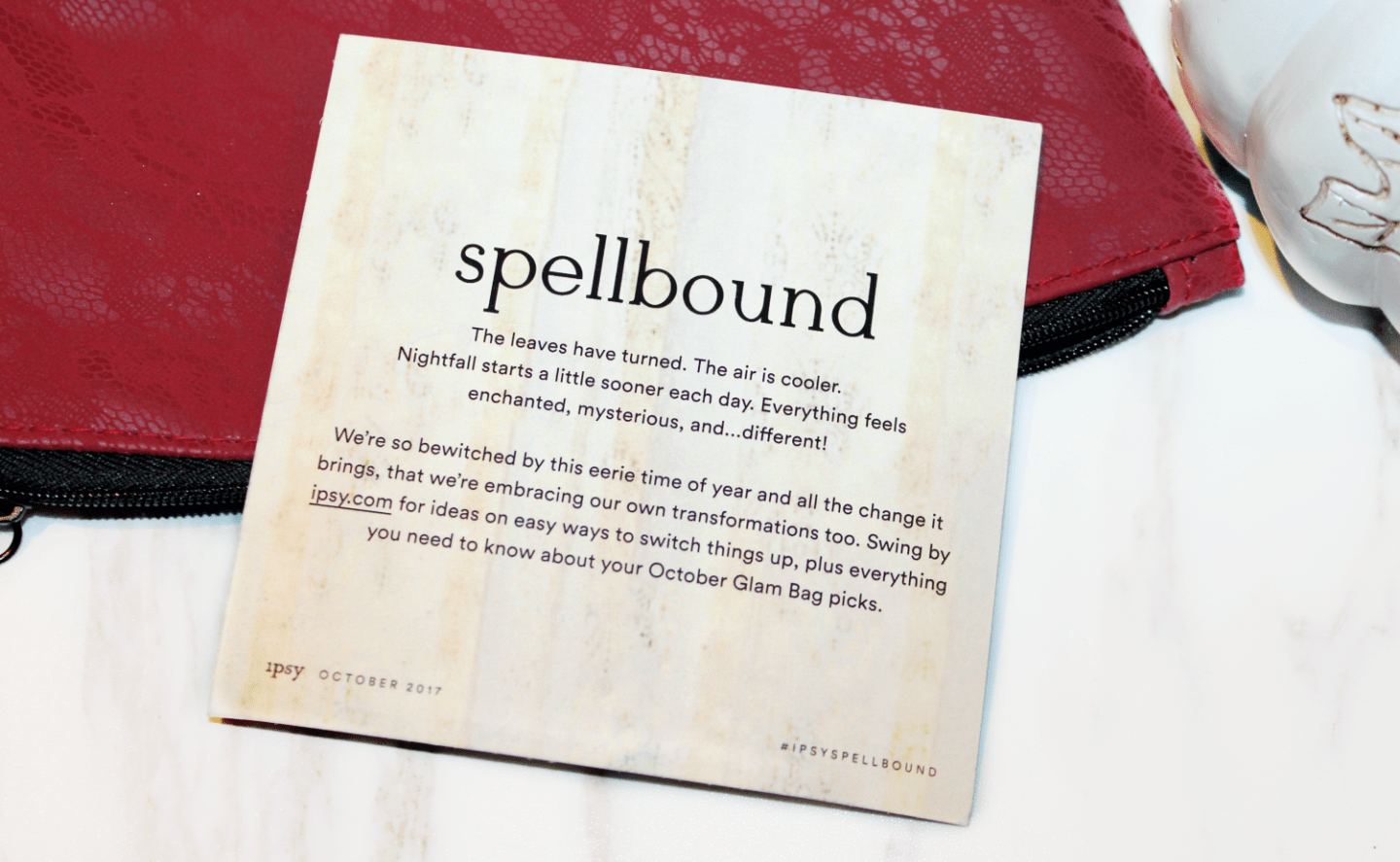 About this month's bag:
"This month, we paired up two of our favorite trends—crimson and lace—to make your October a little more mysterious. We hope that you're batty for it."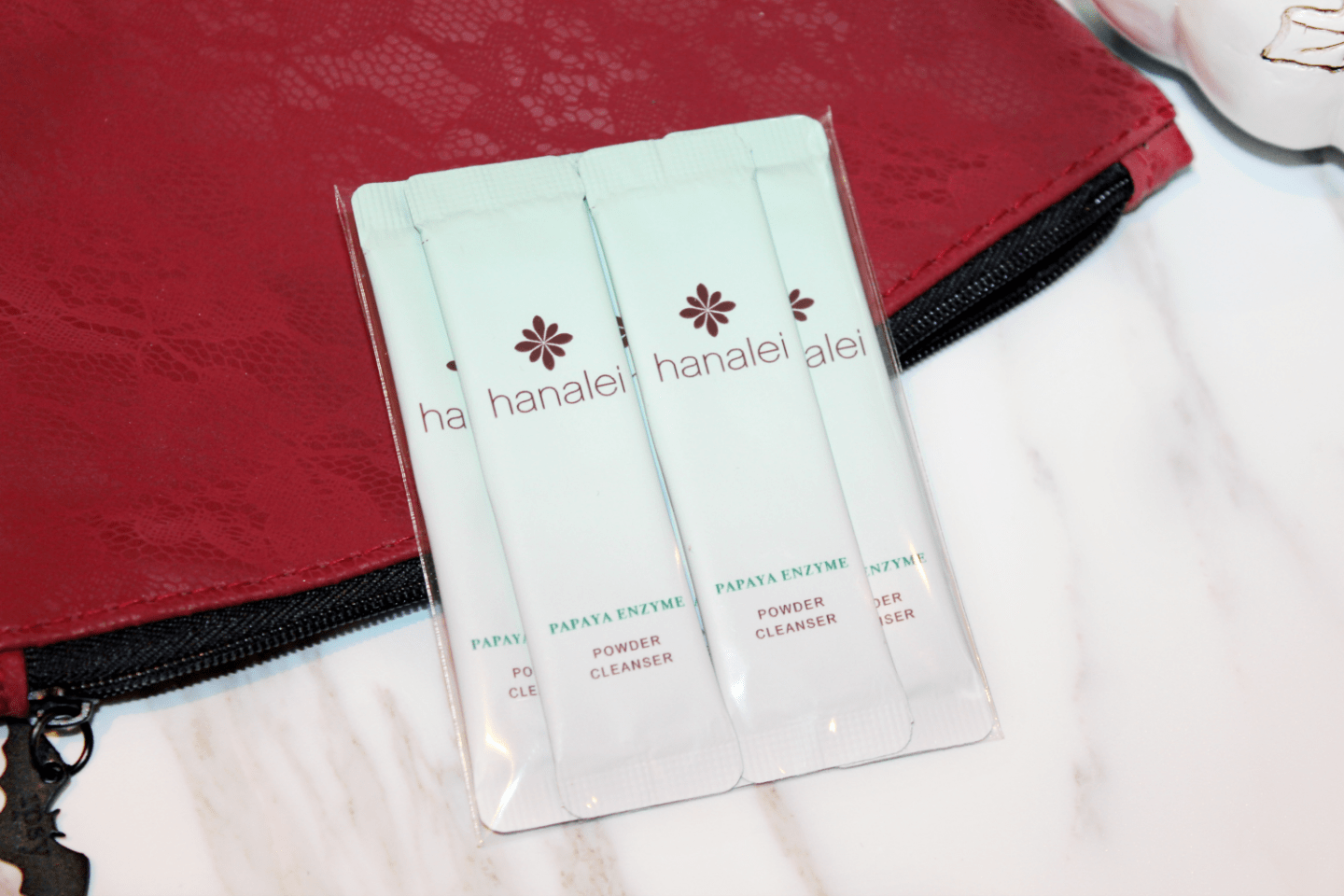 ♥

Hanalei Papaya Enzyme Powder Cleanser

Although this cleanser does what it's supposed to do, I'm not the biggest fan that it's a powder formula. This makes it so unnecessarily messy to use, when it does the exact same as a regular cleanser and scrub. It does a really good job at exfoliating the skin and getting rid of any dirt. I'm just not the biggest fan of the powder and the fact that these come in little sample bags.
♥

Skyn Iceland Icelandic Relief Eye Cream with Glacial Flower Extract

I love this eye cream! Although the size of this sample is extremely small (only 4 g), the actual product is amazing. The texture is very different than anything I've ever tried before. It has more of a 'pudding' feel to it, which you have to warm up between your fingers before applying it onto your eye area. That way, it soaks into the skin easily and leaves your under-eye area feeling extremely hydrated and soft. This is a perfect base for concealer as well, as it will make it go on even smoother.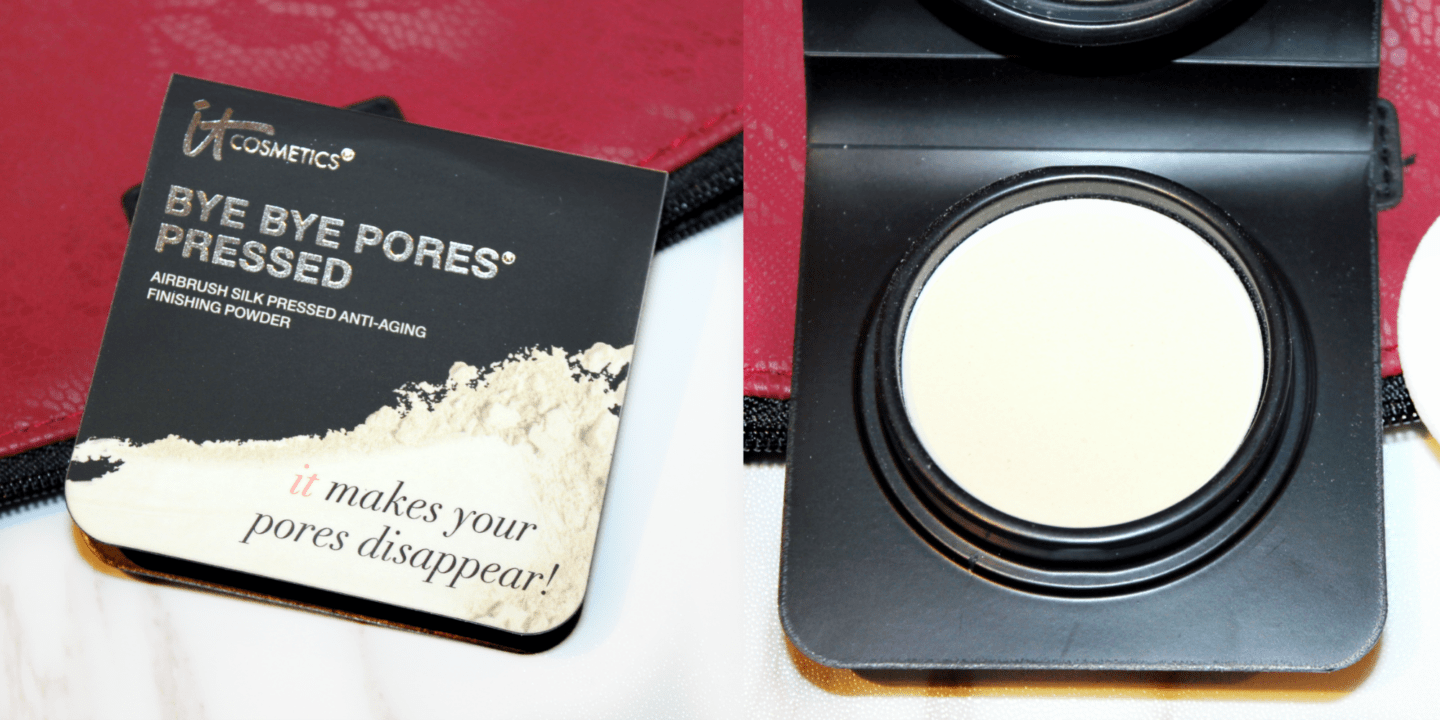 ♥

IT Cosmetics Bye Bye Pores Pressed Powder

Those of you who've been following me for a while would know this product is definitely not new to me. I've been obsessed with this setting powder for years. However, I recently ran out of mine which was such a bummer. So you can imagine how happy I was to see my favorite setting powder in my bag. This pressed powder makes your pores look less prominent and sets your makeup perfectly without looking overly matte or cakey. The only downside is the size of this sample. I personally use a rather big setting brush, which doesn't really fit into this rather small pan. I also think the packaging of this sample is quite cheap.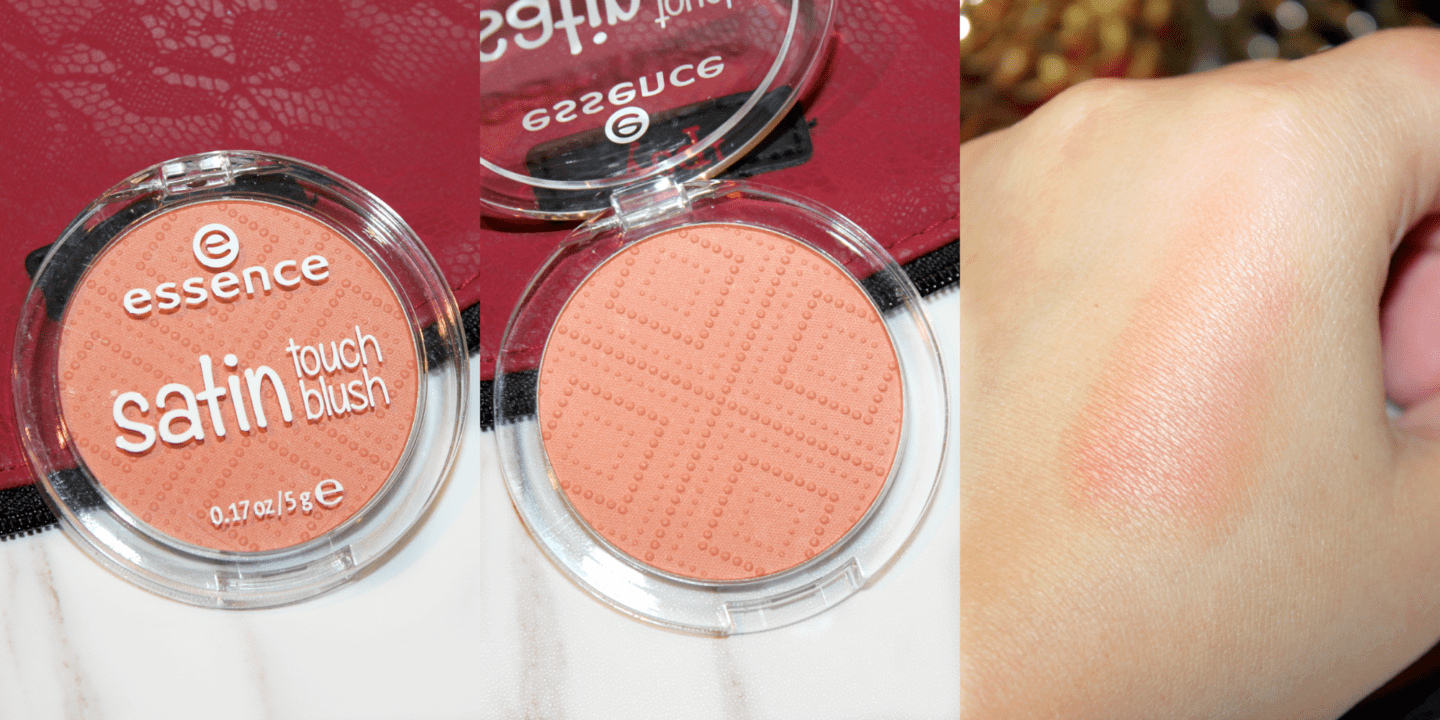 ♥

 Essence Cosmetics Satin Touch Blush in 'Satin Coral'

Again, another product I've tried and loved before. In fact, I actually have this blush by Essence in my makeup collection back home already. Although I think this blush is gorgeous, and I love the satin finish it has, it's a very cheap blush. Essence blushes retail for about $2, so it definitely doesn't add a ton of value to this bag. But don't get me wrong, it's a great blush nonetheless! (full review)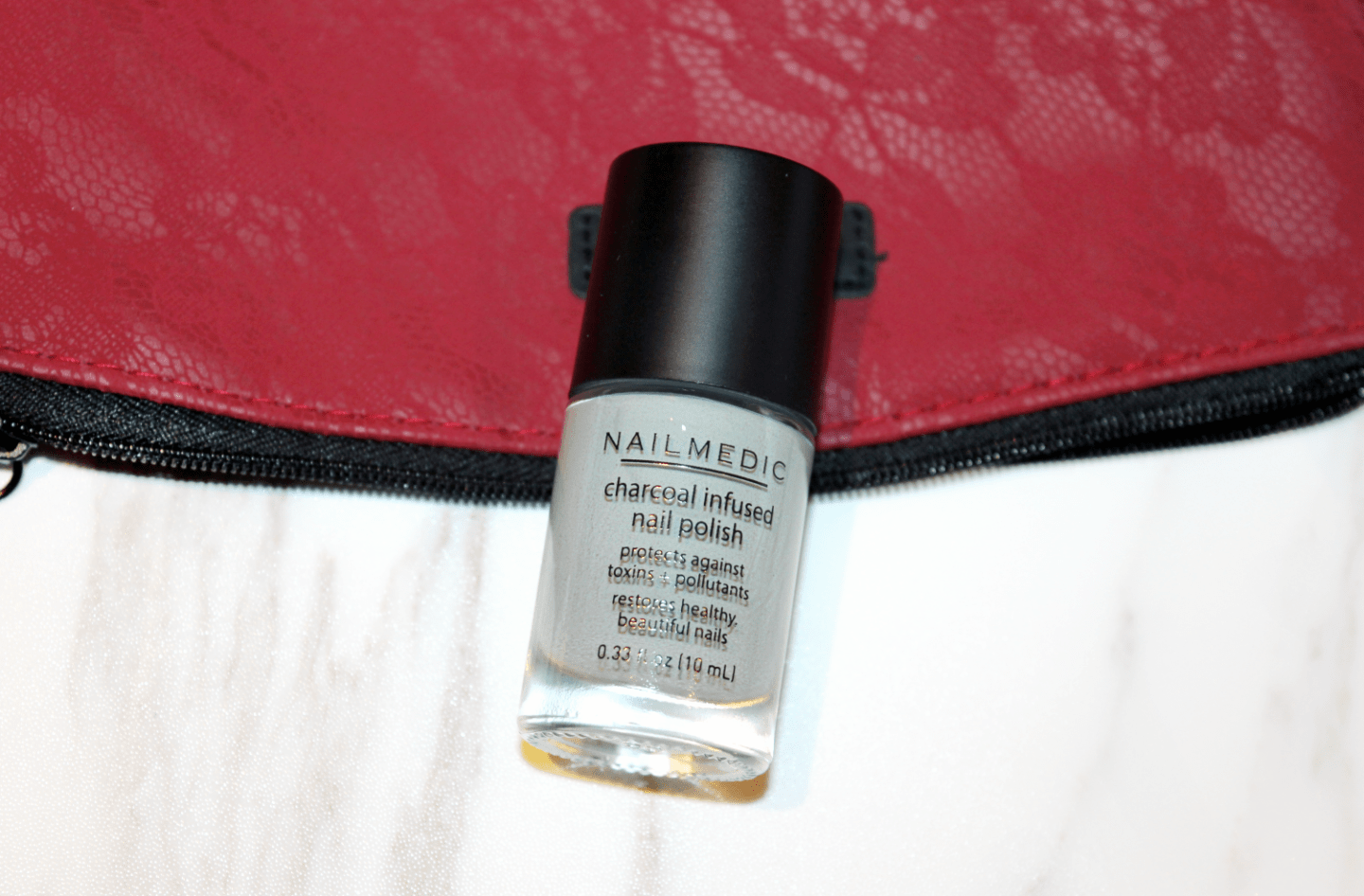 ♥

Nail Medic Charcoal Infused Nail Polish in 'Volcanic Ash'

Although I can't actually try this nail polish out myself at the moment, the color looks so pretty and I can't wait to try it out! I currently have CND Shellac on my nails, but once I take it off, I'll definitely give this polish a try. I'm super happy with the size of this nail polish, I actually think it's a full size. I'm also very curious since it claims to be infused with charcoal, sounds very intriguing to me!

Overall, I'm not happy nor unhappy with this bag. It's definitely my least favorite bag out of all the ones I've had so far, but I love that all the products are cruelty free. I'm not too excited about the design of this month's bag either, but that's not a big deal as I can just give it away to someone.

What was in your Ipsy Glam Bag for October? Were you satisfied with the content?