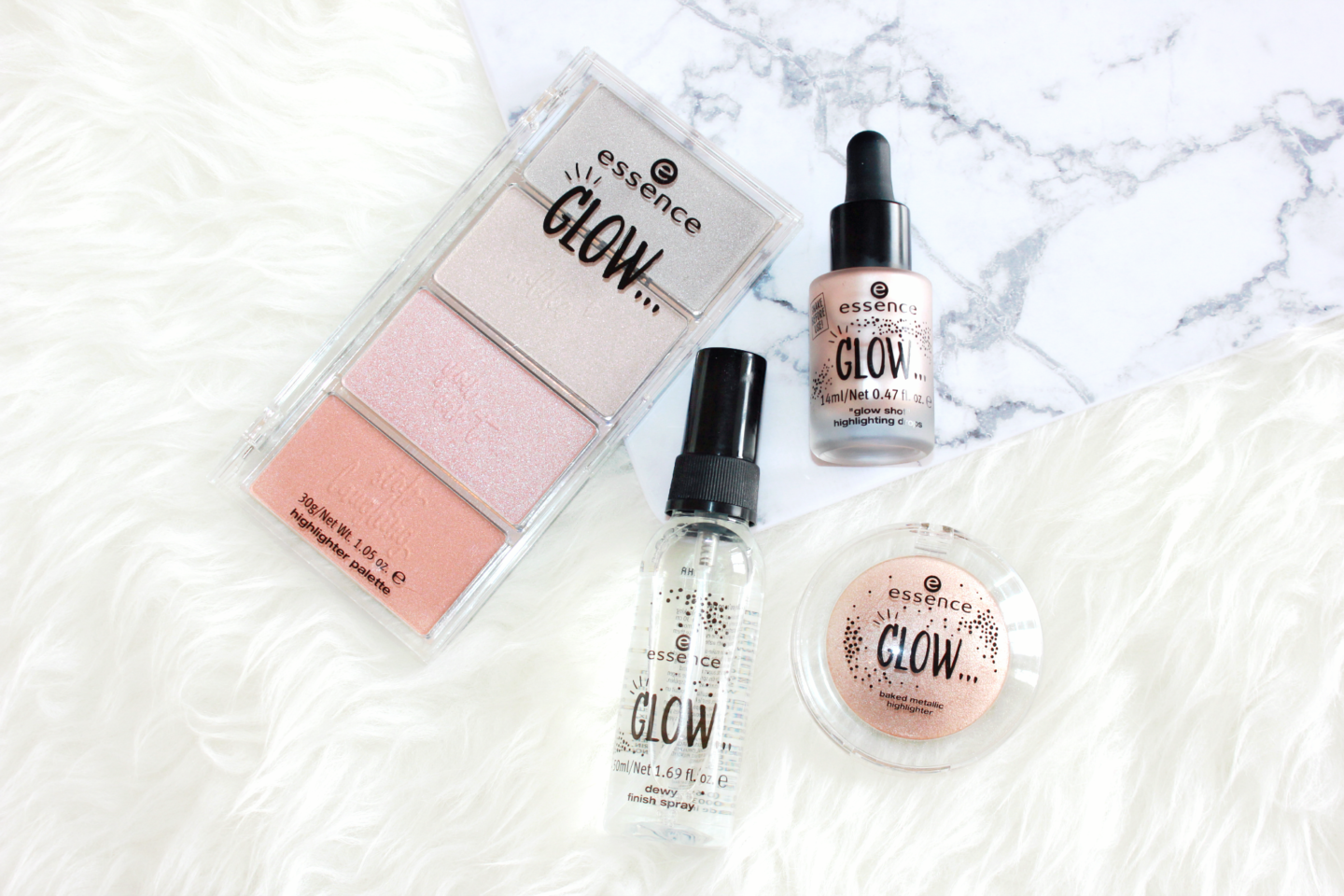 Even though the highlighter trend has been going around for a while now, it's still going as strong as ever! I for one am a HUGE highlighter lover, and my highlight can never be blinding enough. Some people like a very subtle, natural highlight. I like my highlight to be visible from outer space if you know what I mean. So when I saw the previews of Essence's new Glow Like… Trend Edition, I couldn't wait until it was available at my local drugstore. This collection comes with literally everything you could ever need to achieve that beautiful glowy skin! Luckily, it didn't take too long for my drugstore to add this collection to the shelfs, as I finally stumbled upon these beauties last week. I picked up quite a few items, which I'm reviewing in today's post!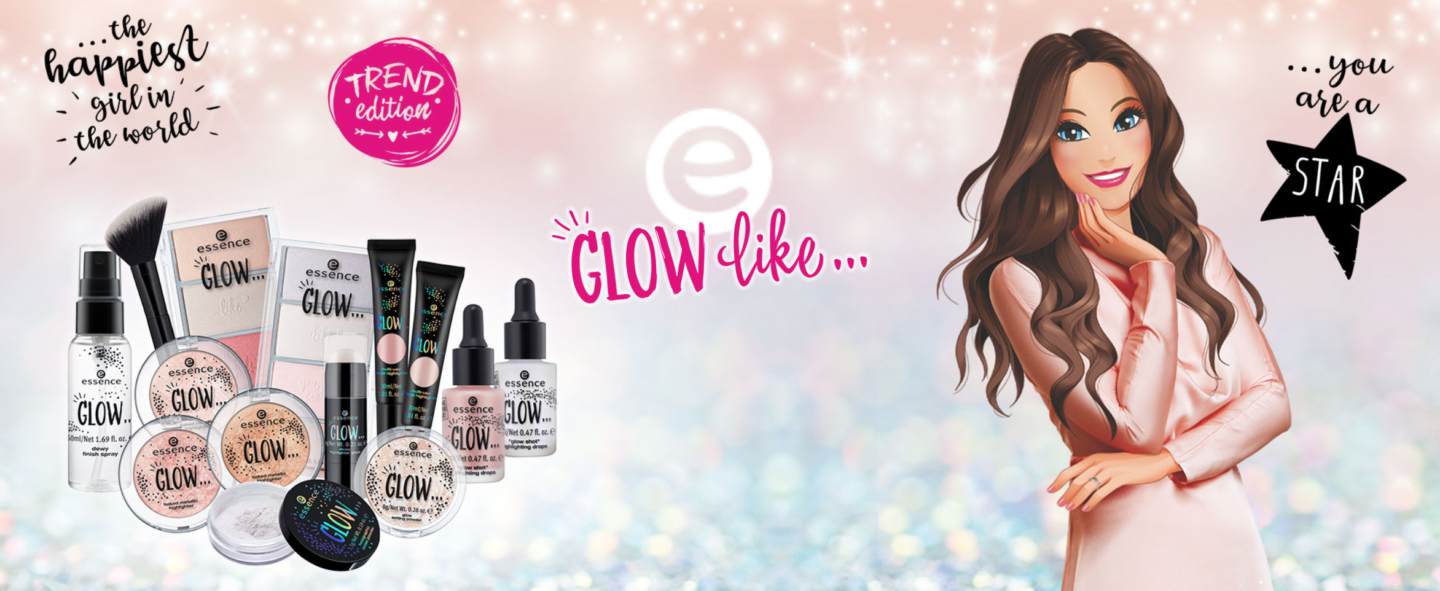 Brand's Description
Glow Like … you're a star! the new essence trend edition "glow like…" is dedicating a whole collection to the huge glow trend from mid march to mid april 2018. No matter whether strong strobing effects with a prismatic shine, a wet-look finish or subtle highlights: with these face products, every girl can shine – from the inside out. Glow like… the happiest girl in the world!
Essence Glow "Like You're On Cloud 9" Dewy Finish Spray €2,99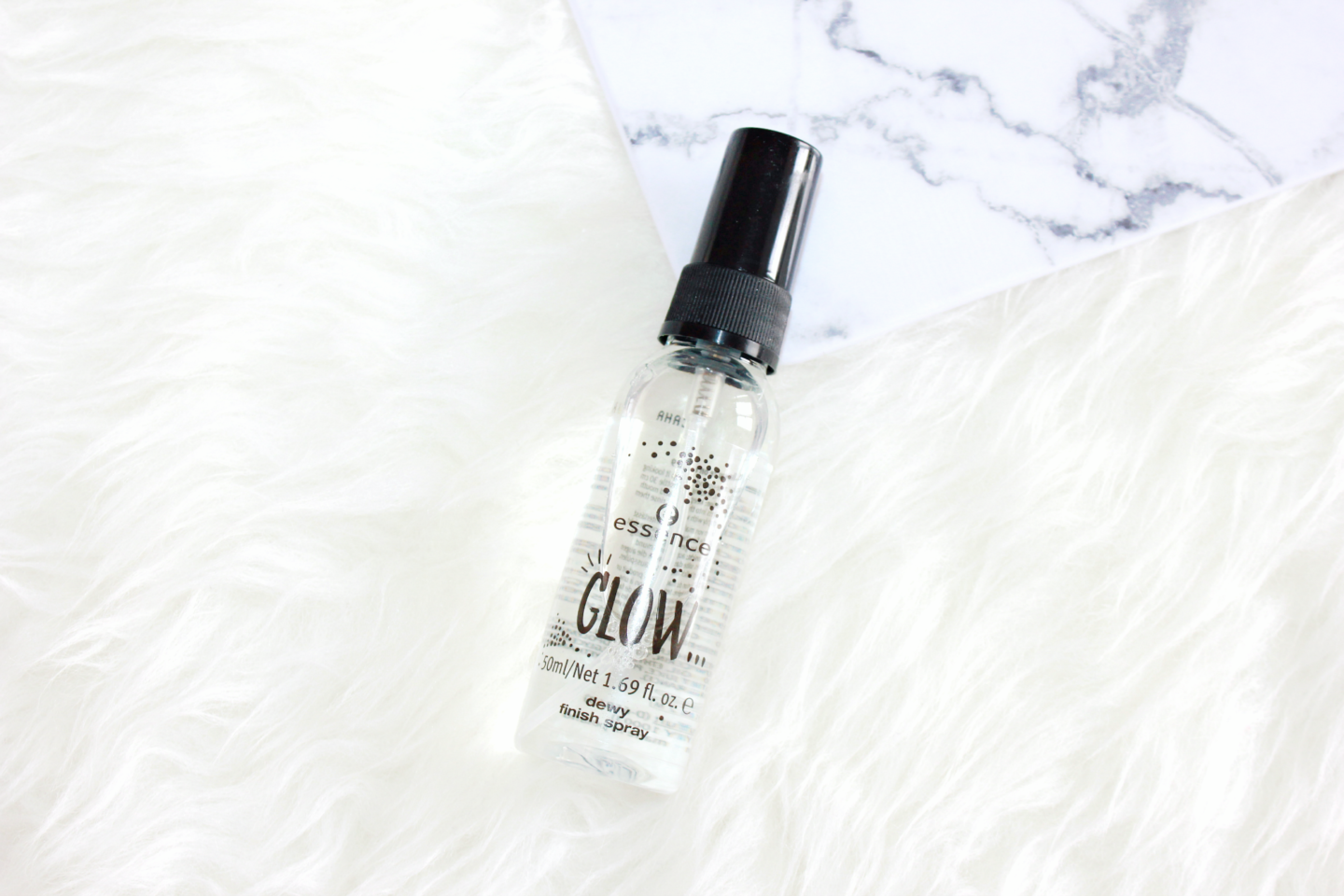 Let's start off with the Dewy Finish Spray! This Trend Edition comes with one setting spray, which claims to fix your makeup AND give your skin a dewy finish. I'm a huge fan of fresh and dewy skin, so of course I had to give this spray a try!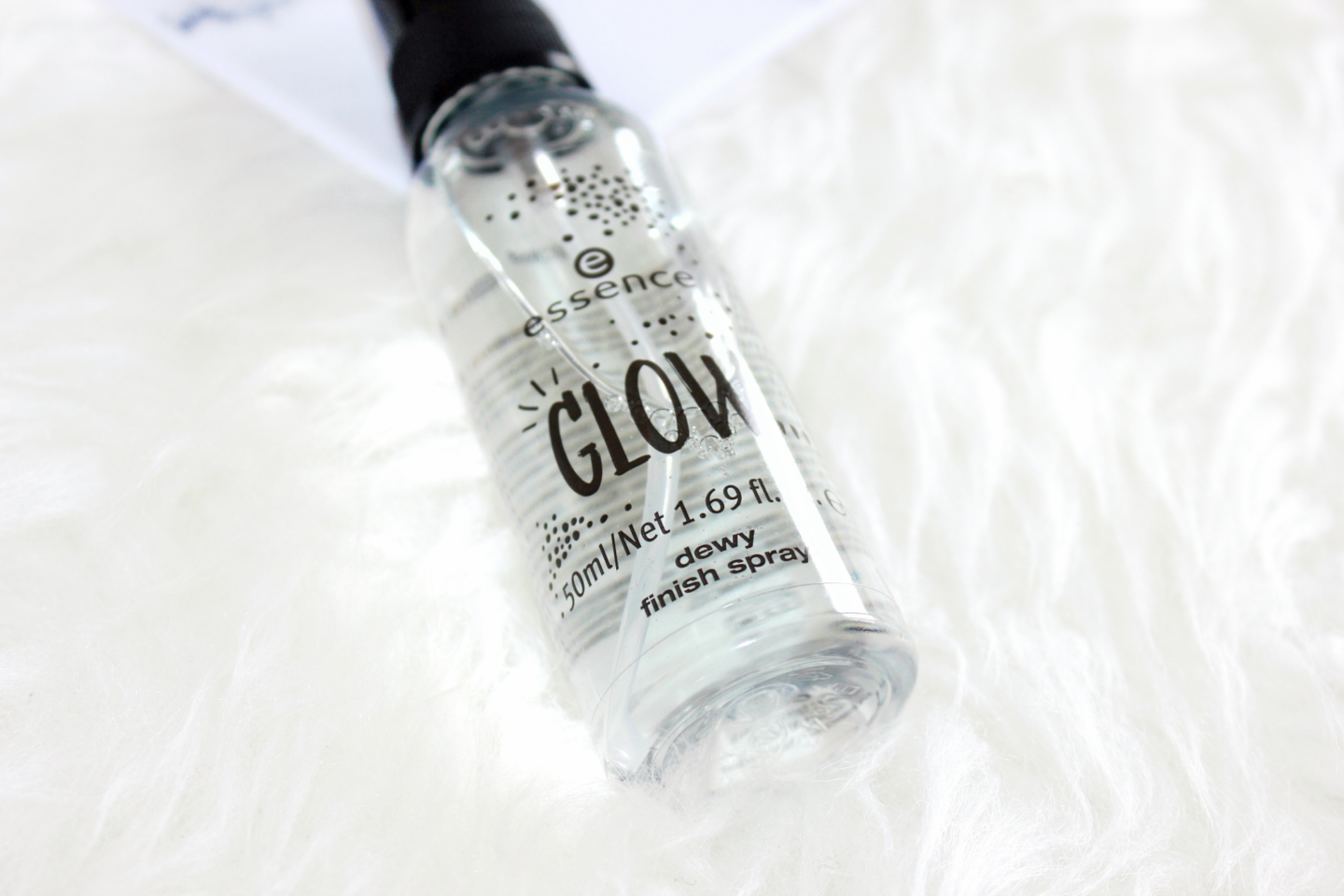 Packaging
The setting spray comes in a small transparant bottle and contains 50ml of product. Aside from a few dots and the word 'Glow…', there isn't really anything special about this design, and it looks a little bit boring if you ask me. I'm sure Essence could've done something nicer when it comes to this packaging and design. Also, I'll go through this small bottle within a few weeks, as I tend to drench my face in setting spray! But since the price is so low, I don't mind it that much and I'll just pick a new one once I'm out of this.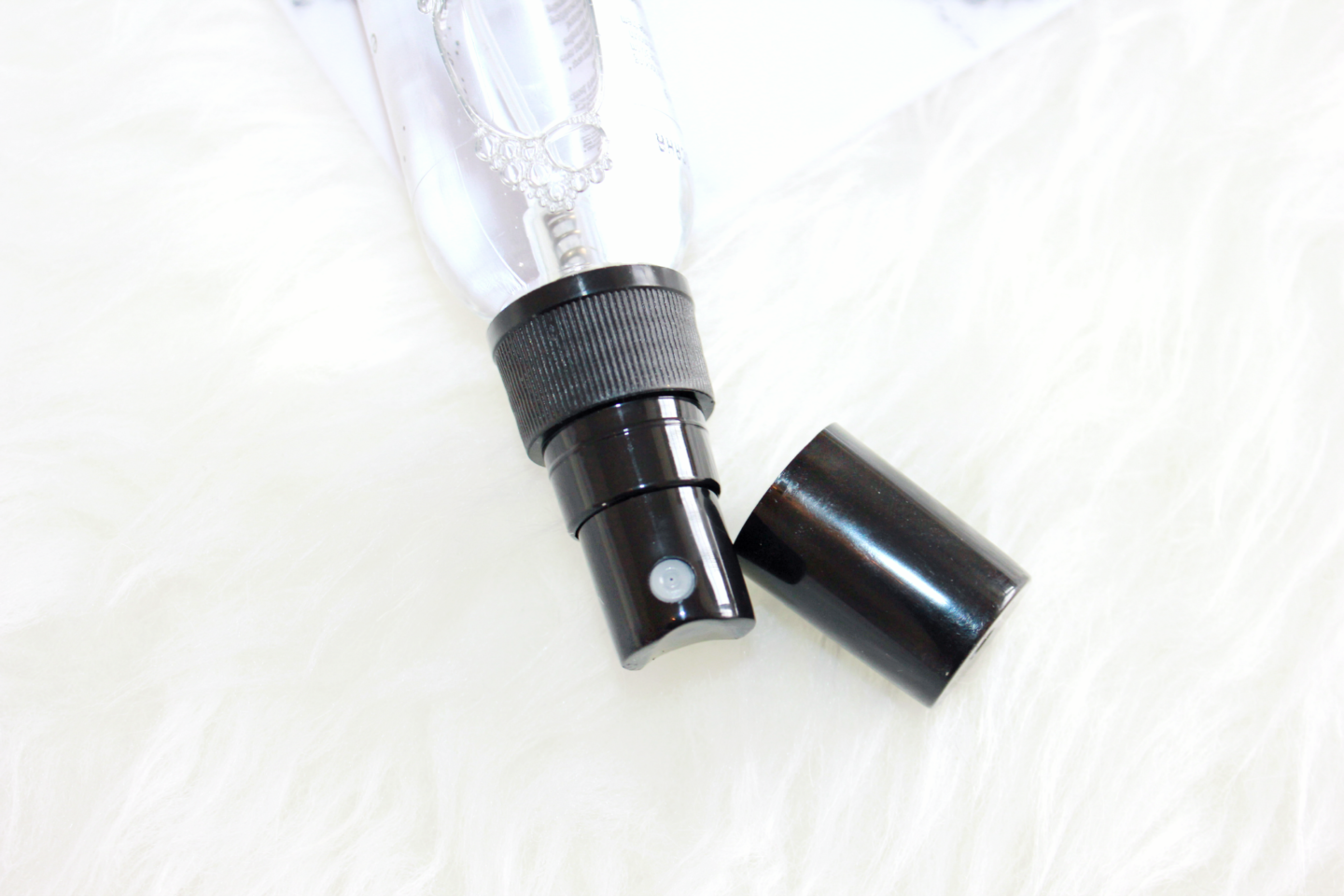 The spray on this is super fine and not too aggressive, which is what I prefer. I don't like it when a setting spray squirts out the product too harsh, I like a finer "mist". It applies the right amount of product and sets my makeup really nicely. It's not overly dewy or shiny, but it does get rid off any powderiness on my face after I'm done applying all of my makeup. I haven't really noticed it prolonging the wear of my makeup, but to be honest, I find it hard to tell with setting sprays aside from my Urban Decay All Nighter. The most important thing for me is that a setting spray locks in my makeup and makes my skin look less powdery, which this Dewy Finish Spray does perfectly fine!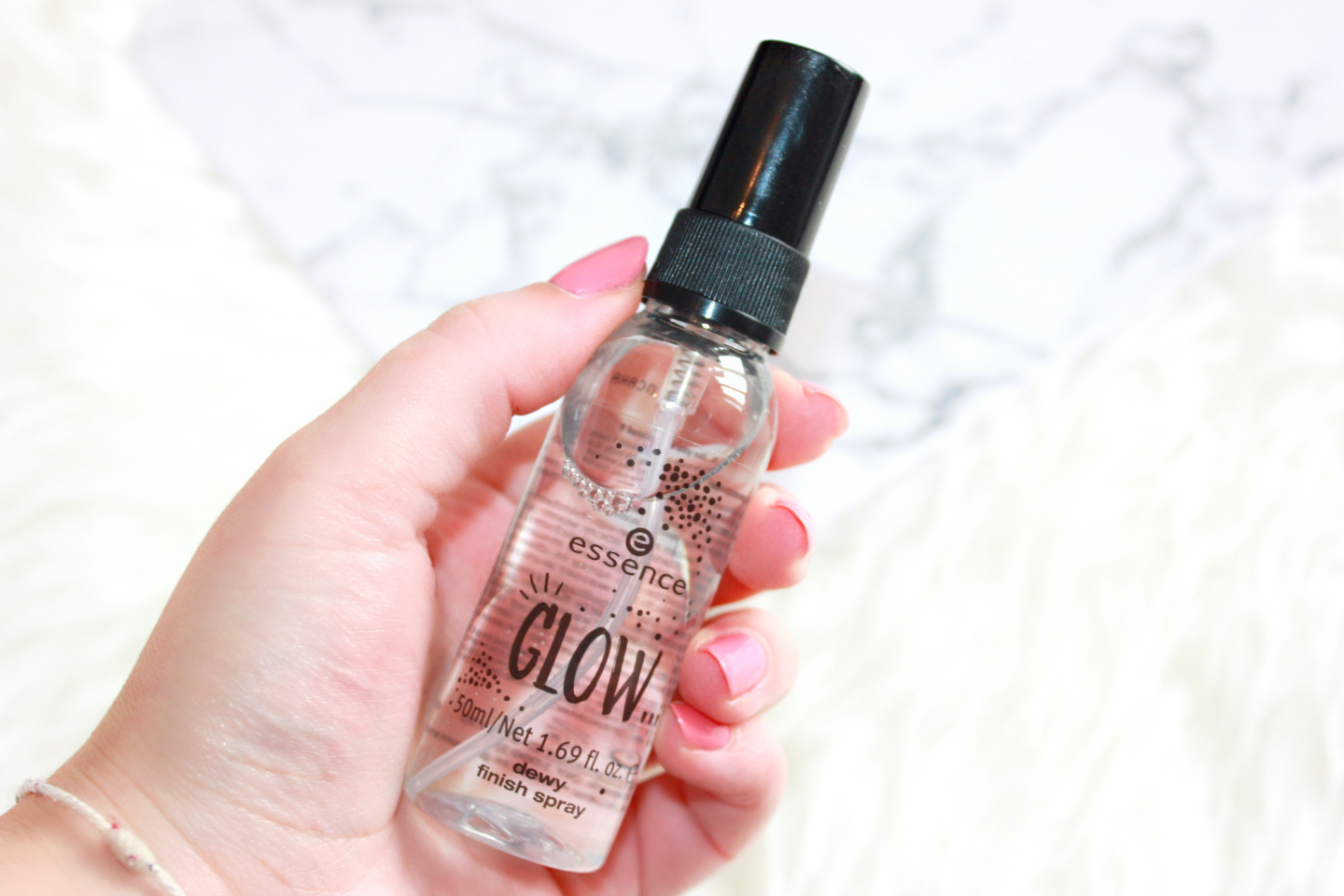 Even though I'm a really big fan of the formula, there's a very strong perfume-like scent to this spray, which I don't really enjoy that much. First of all, I don't like the way it smells and secondly, it's VERY strong! Luckily it does fade away after a couple of minutes, but if you're sensitive to fragrance, keep that in mind.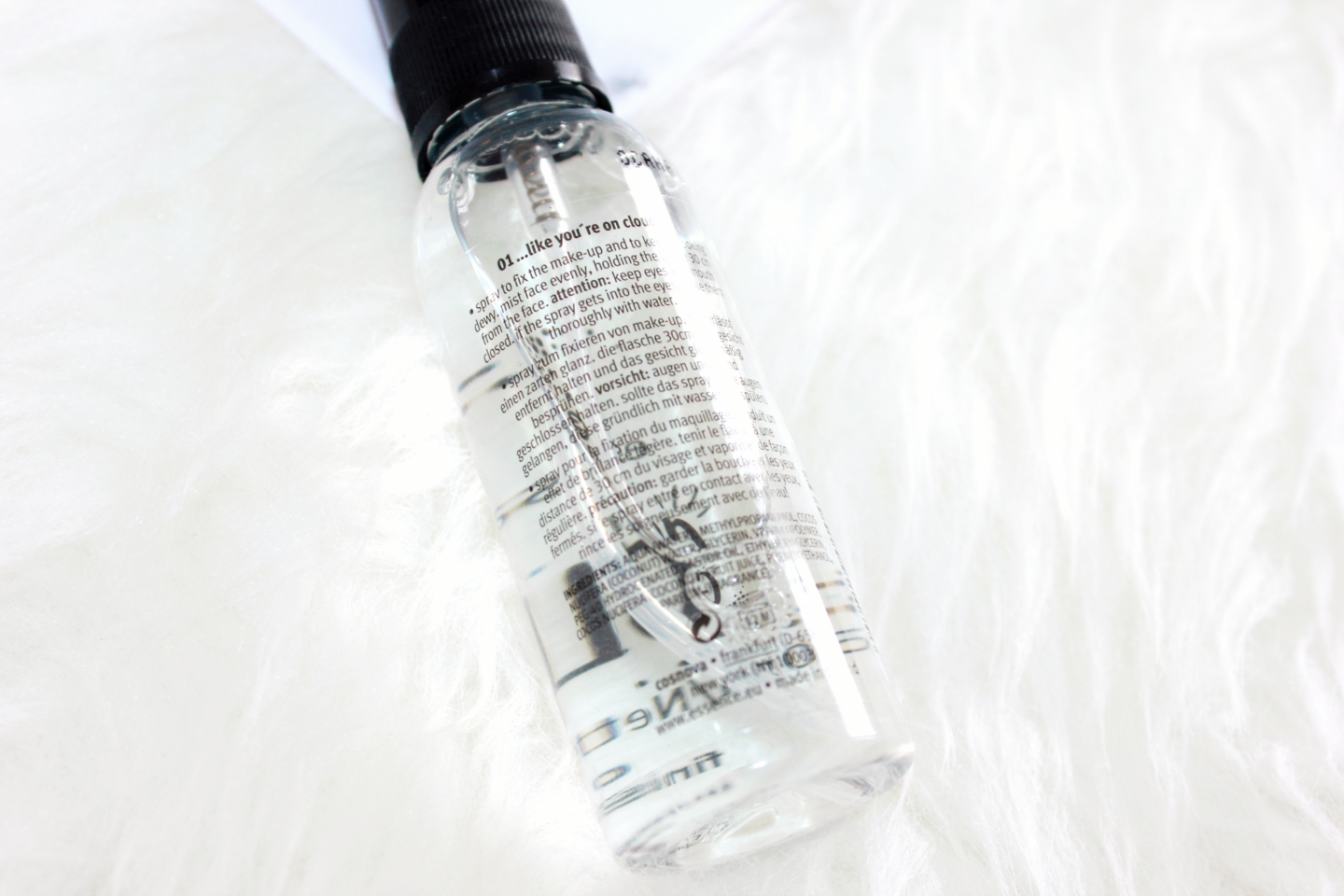 Essence Glow "Like You're Doing What You Love" Baked Metallic Highlighter €3,39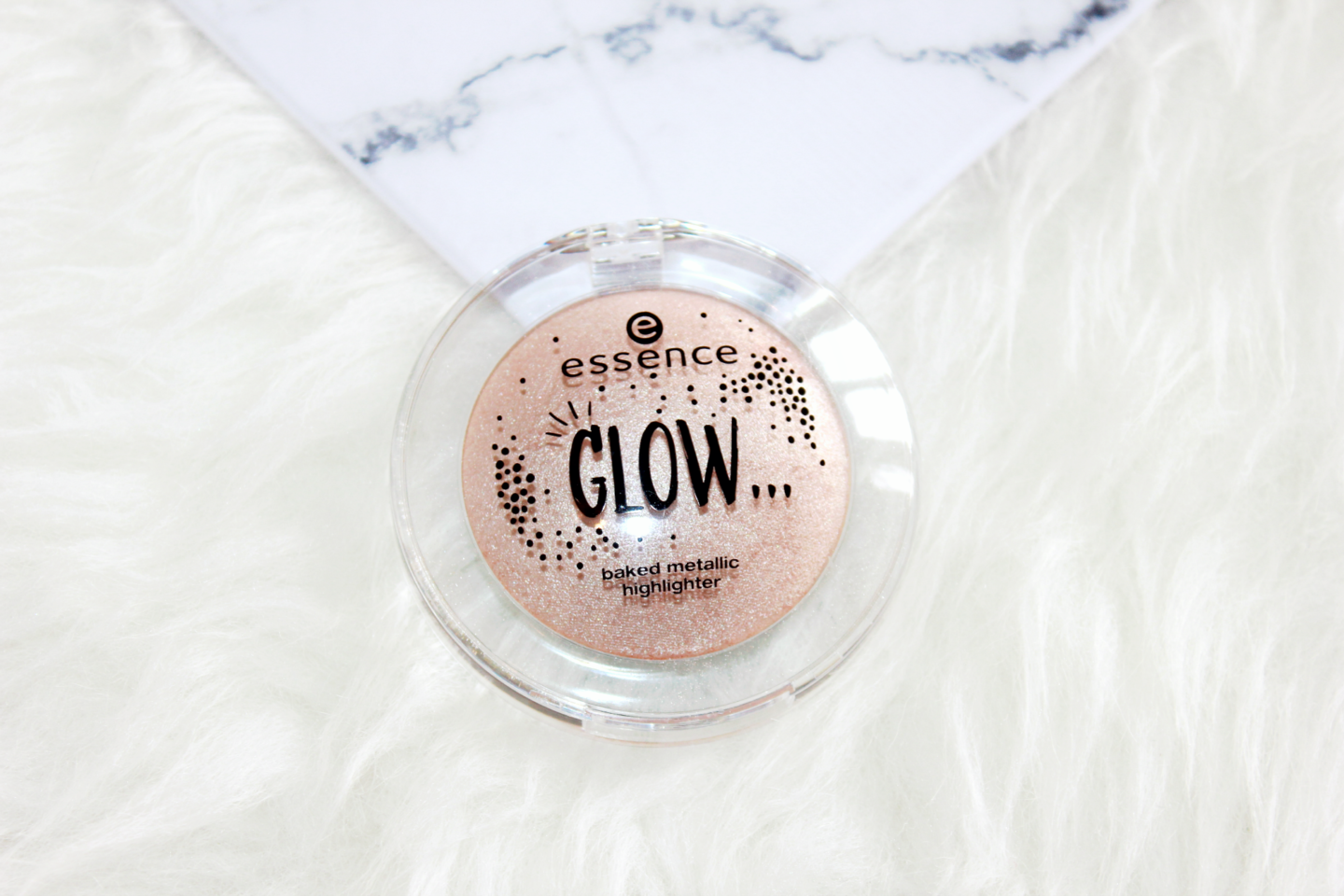 The Glow Like… LE collection also comes with three Baked Metallic Highlighters. There's a variety of beige, gold and rose undertones and I decided to pick up the more beige-toned highlighter (although I already purchased the golden highlighter as well).
Packaging
The dome-shaped baked highlighter comes in a transparant compact that has the same design as the spray.  It's quite a compact highlighter (5g), which I really like about this packaging. The packaging does feel a little bit cheap, but for only €3,40 I can't really complain about that!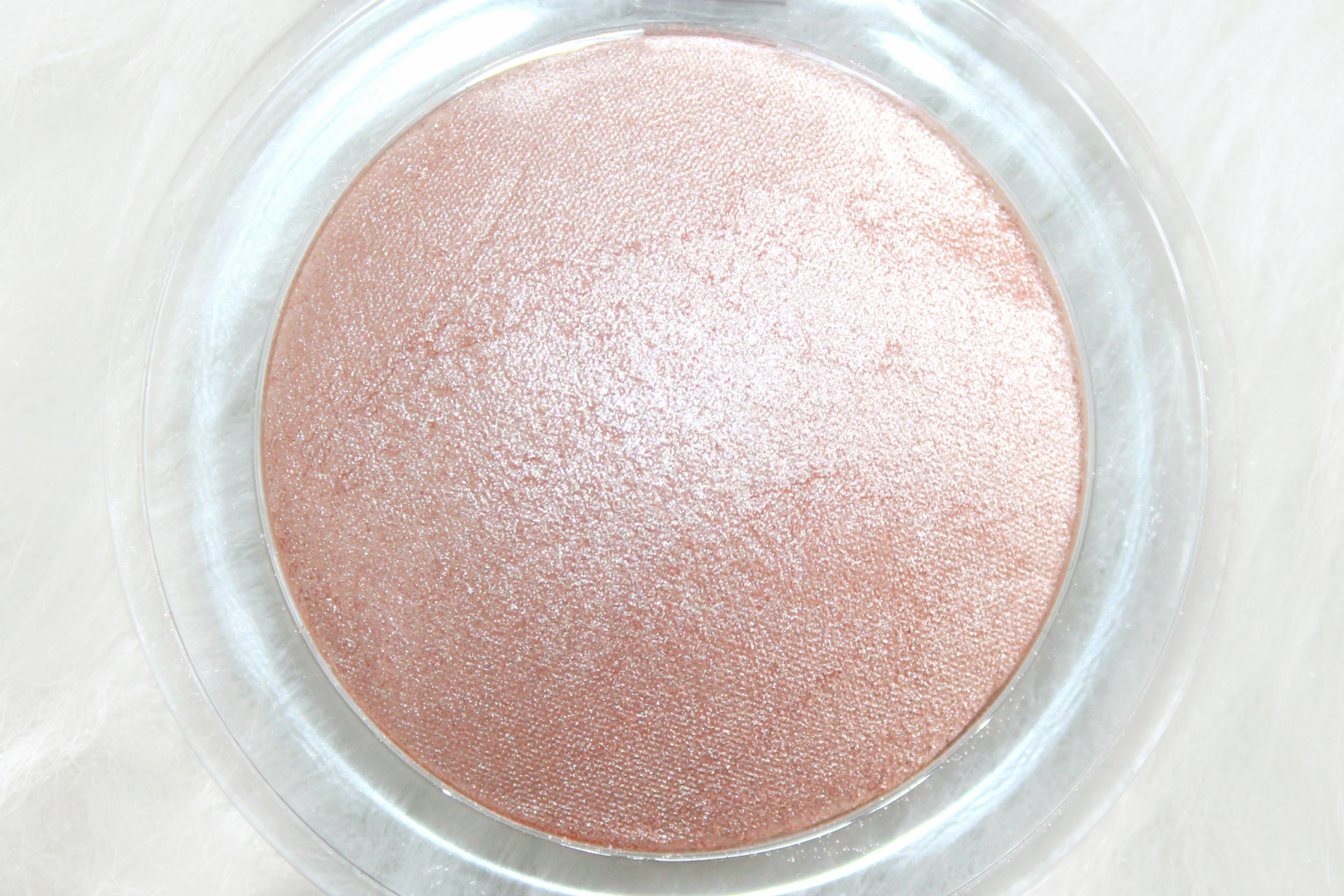 Glow Like You're Doing What You Love is a pale beige-toned highlighter with very finely mild shimmer. There's no glitter in this, just a very beautiful fine shimmer that adds a gorgeous highlight to the skin.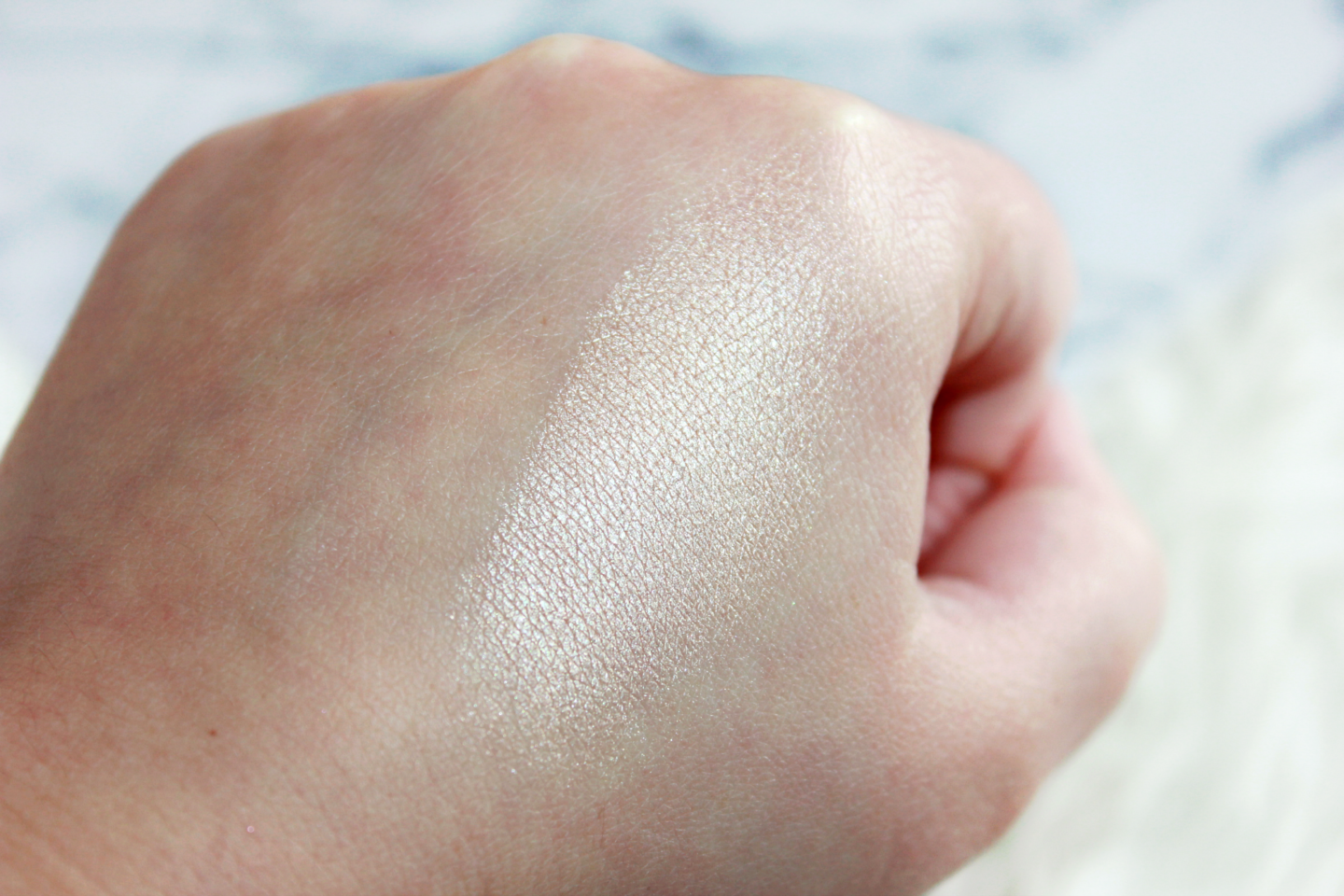 This swatch doesn't even do this highlight any justice, as it's so much more intense on the actual face! As I mentioned before, I like a blinding highlighter and that's exactly what you get from this! The texture is so finely mild and buttery to the touch, it's just magnificent! The pigmentation is right on point and since there's no obvious glitter, it doesn't accentuate any texture on the skin.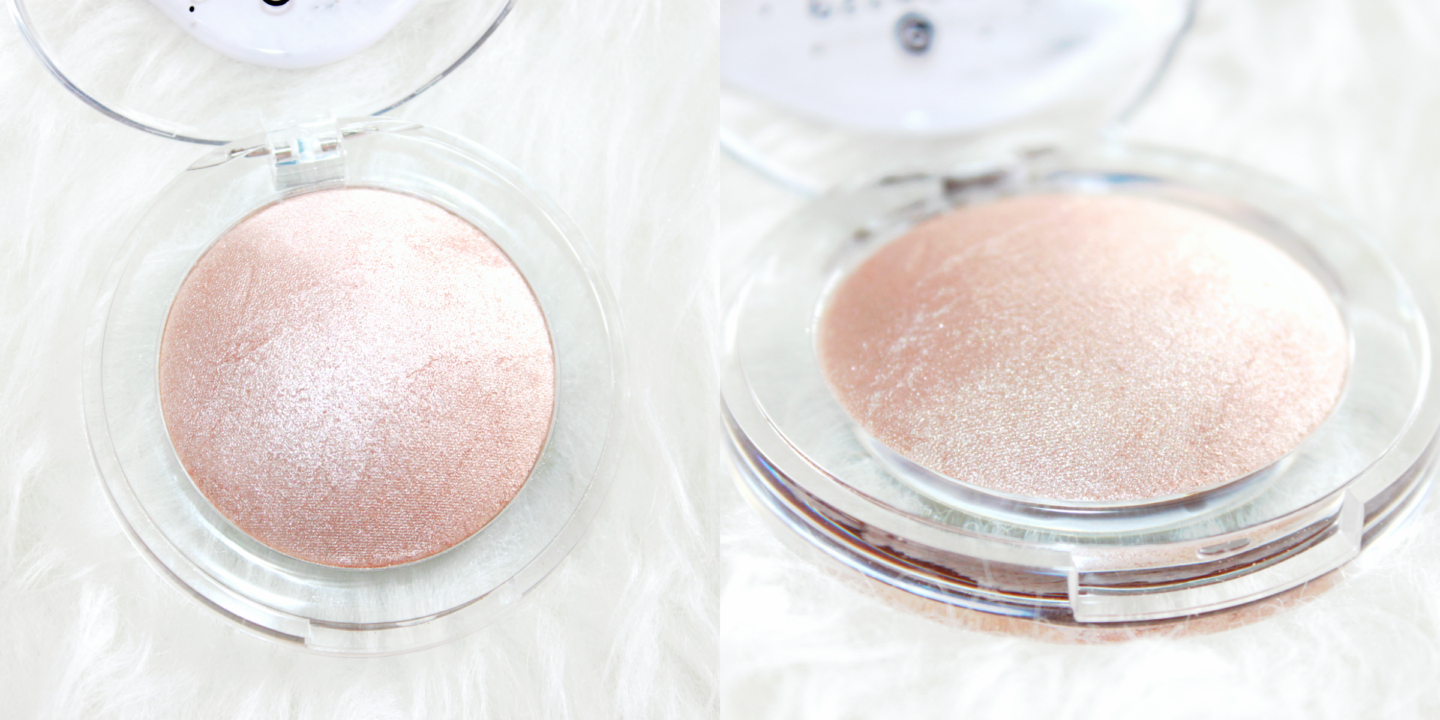 I really love how Essence decided to release three different versions of this highlight, with a lot of variety in the shades. This shade would suit lighter skin-tones, whilst the other two shades they released cater to more deeper skin-tones.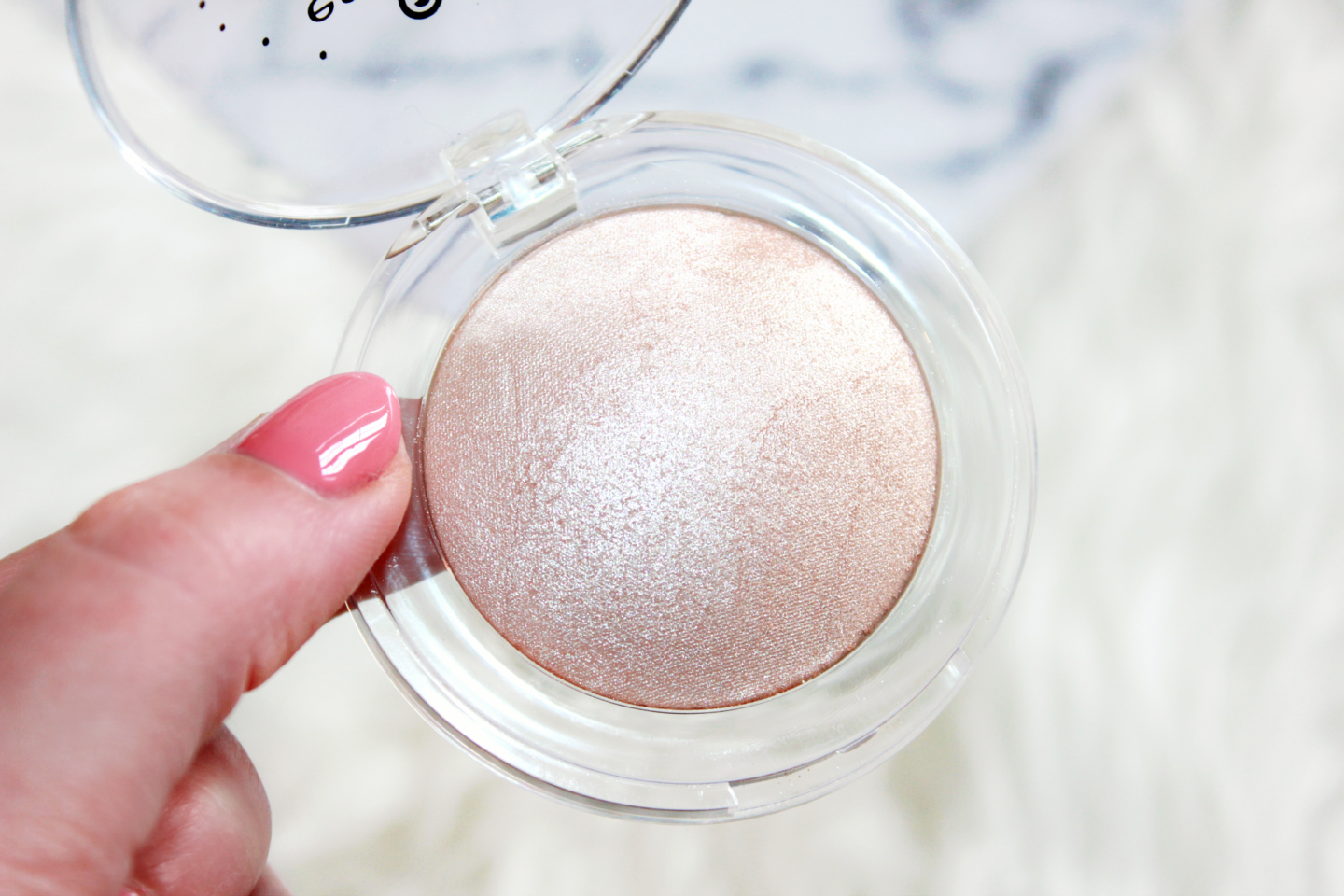 For my light to medium skin-tone, this highlight works wonderfully! I ADORE this shade, the formula,… I just can't recommend this enough honestly!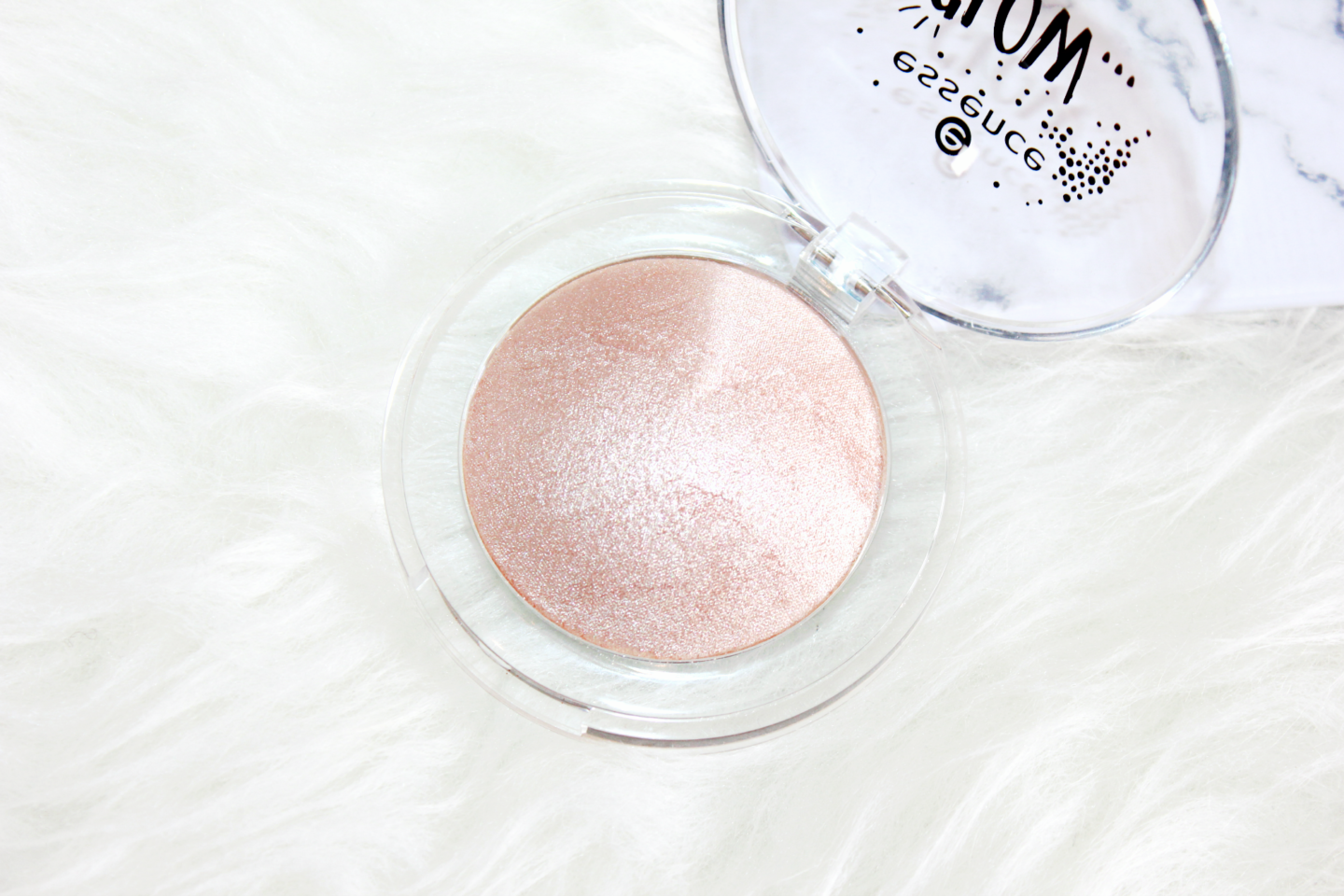 The fact that these are baked also means that you can both use this dry or wet, depending on how intense you like your highlighter to look. If you use a light hand, you could even get a more natural and subtle sheen from this if that's what you prefer.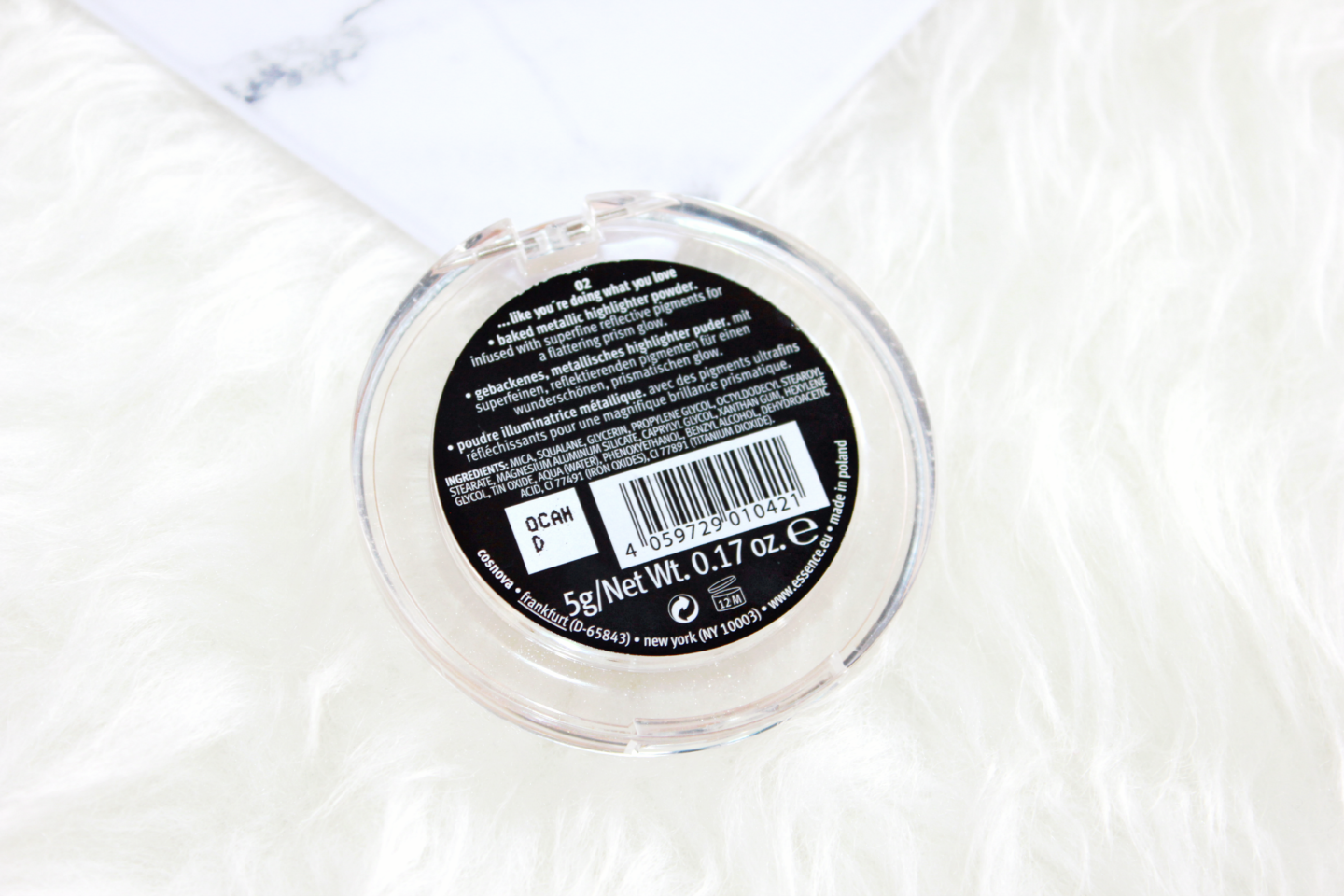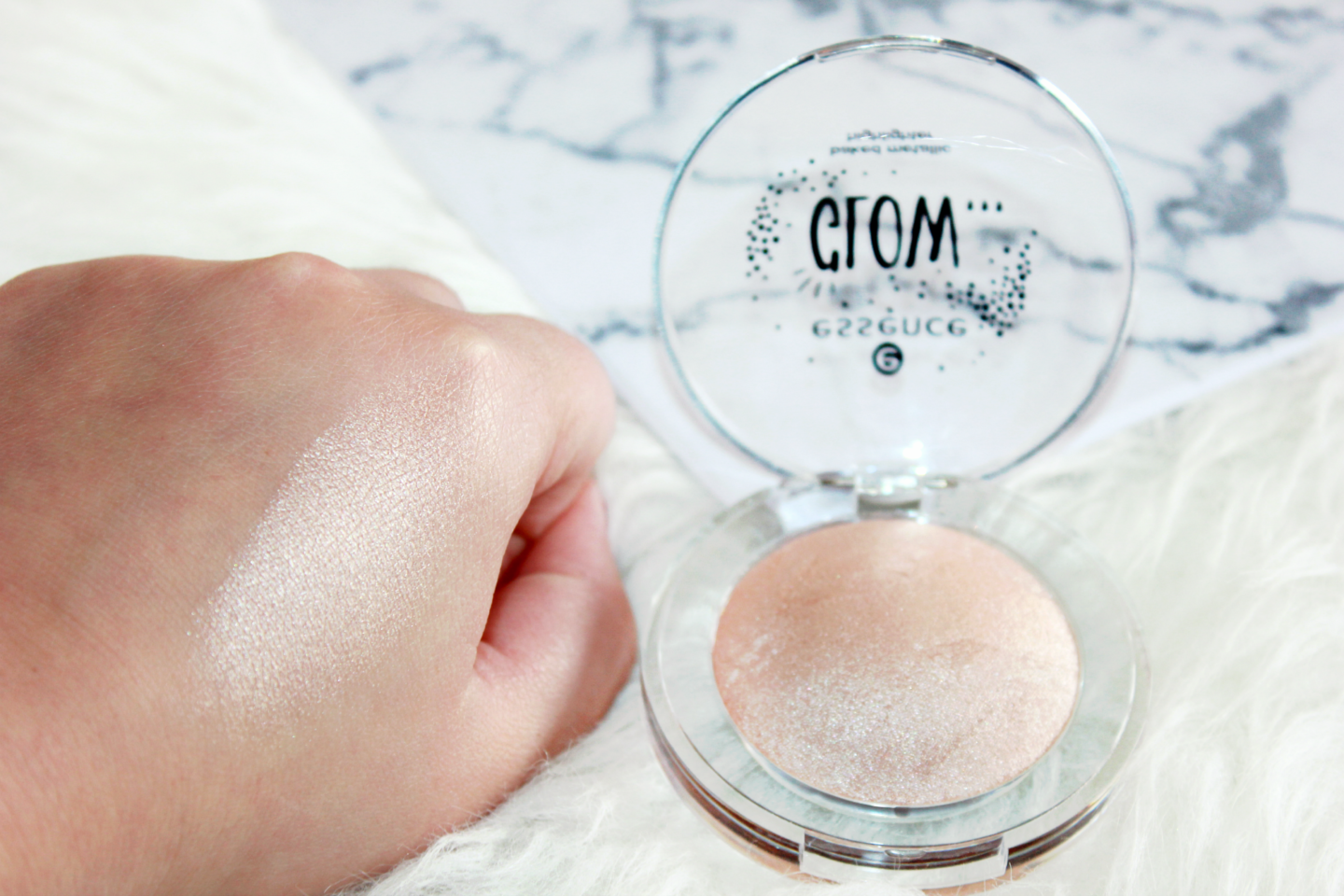 Essence Glow "Like It's Your First Kiss" Glow Shot Highlighting Drops €3,89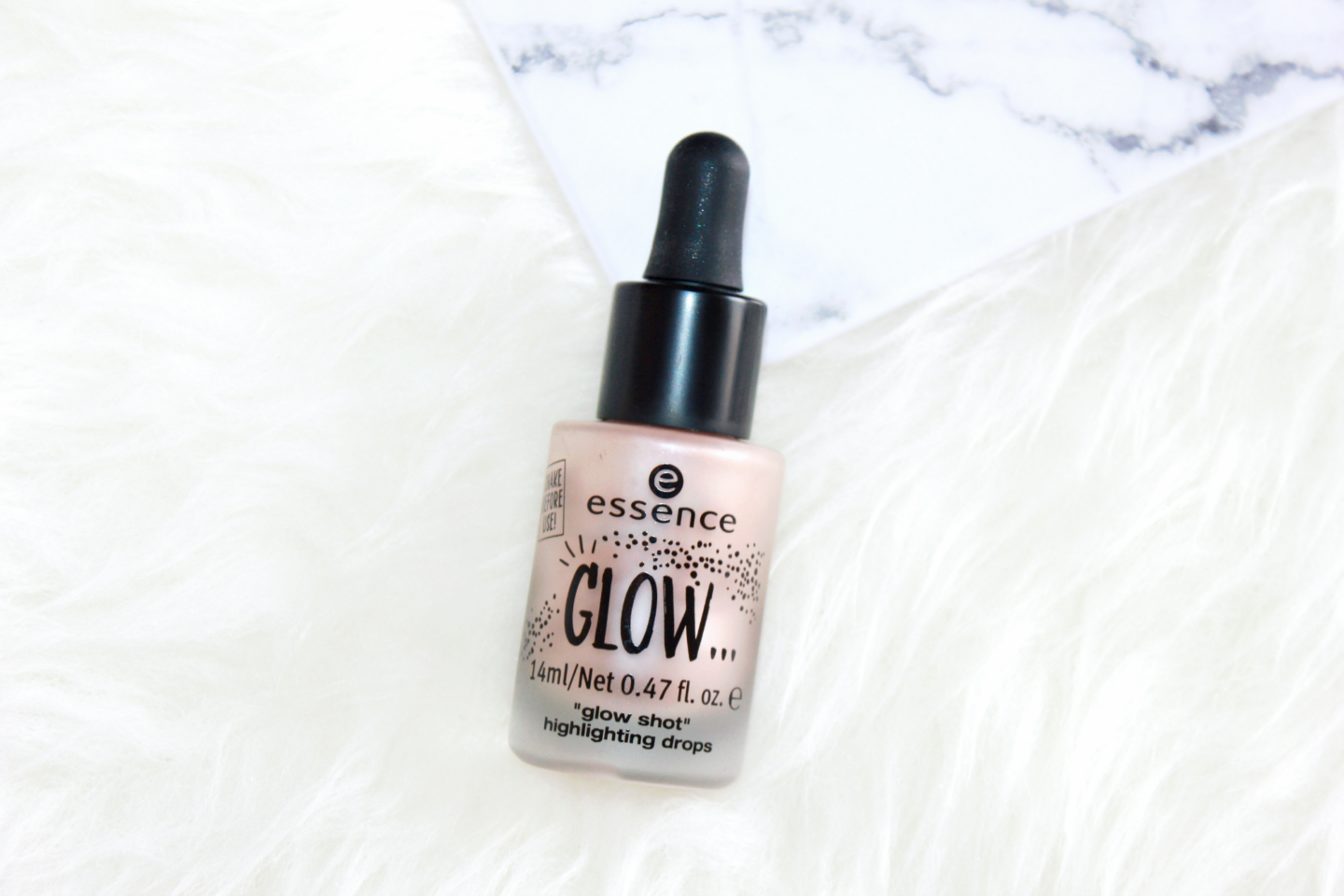 How could this collection be all about that highlight and not contain any liquid highlighters?! So of course Essence added two highlighting drops to this trend edition! The Glow Shot Highlighting Drops come in two different shades, but of course I picked up the most golden-toned one out of the two.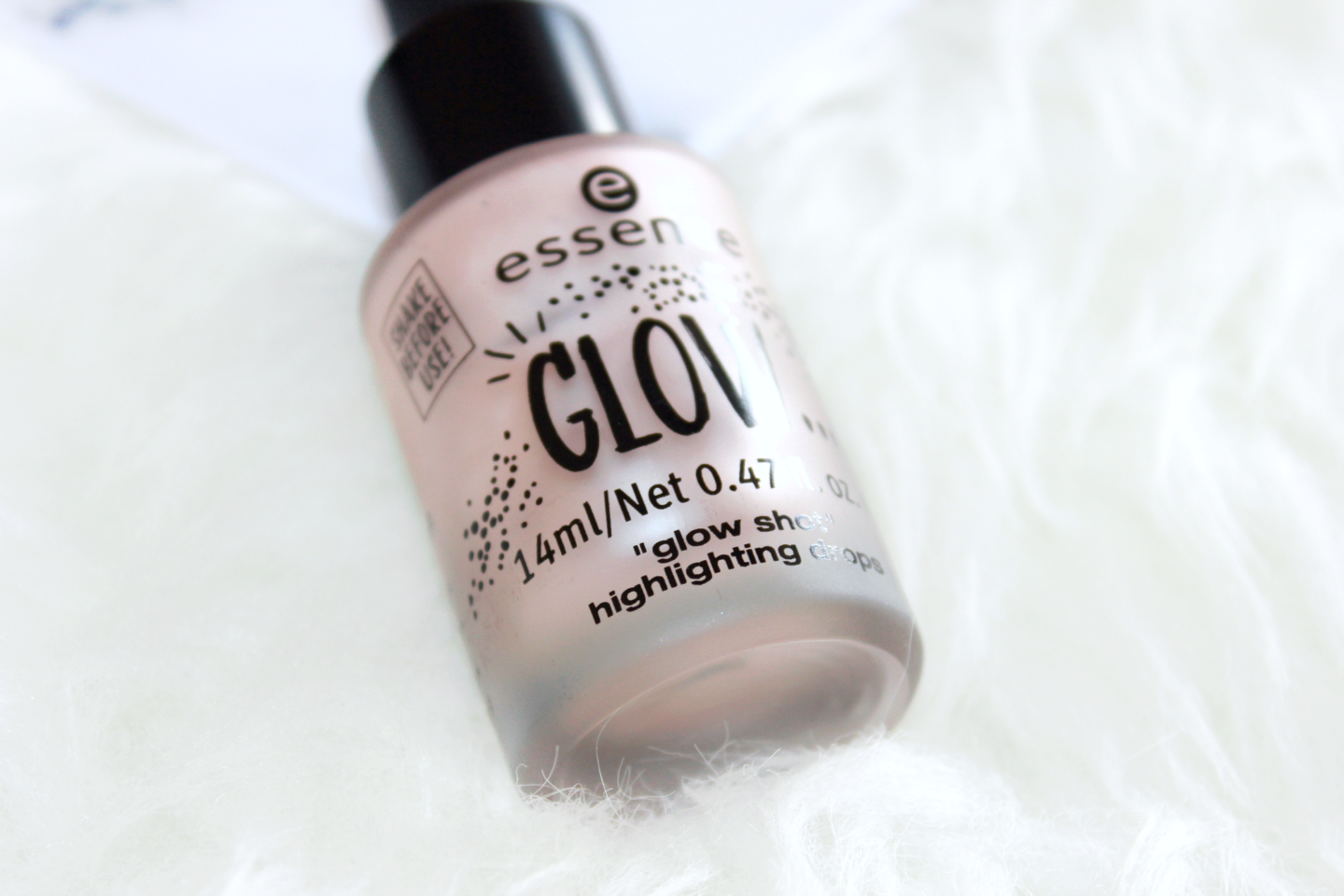 Packaging
These highlighting drops come in a frosted matte glass bottle that has a black droplet applicator. I really like this type of packaging, which is almost identical to the Catrice Galactic Highlighter Drops. However, this droplet applicator works a lot better than that one did.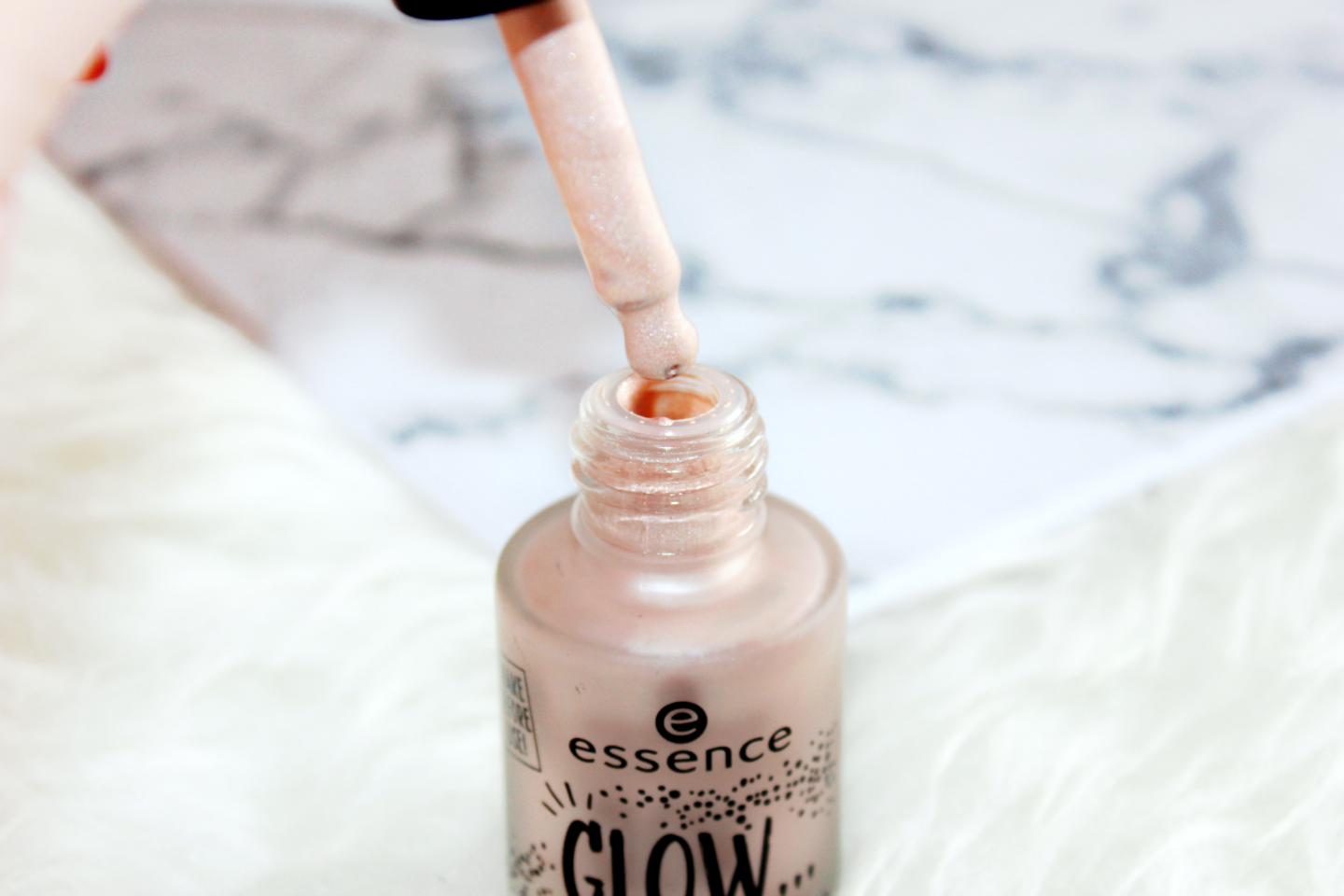 So as I mentioned, this comes with a droplet applicator which applies about one generous drop each time you go to pick up some product.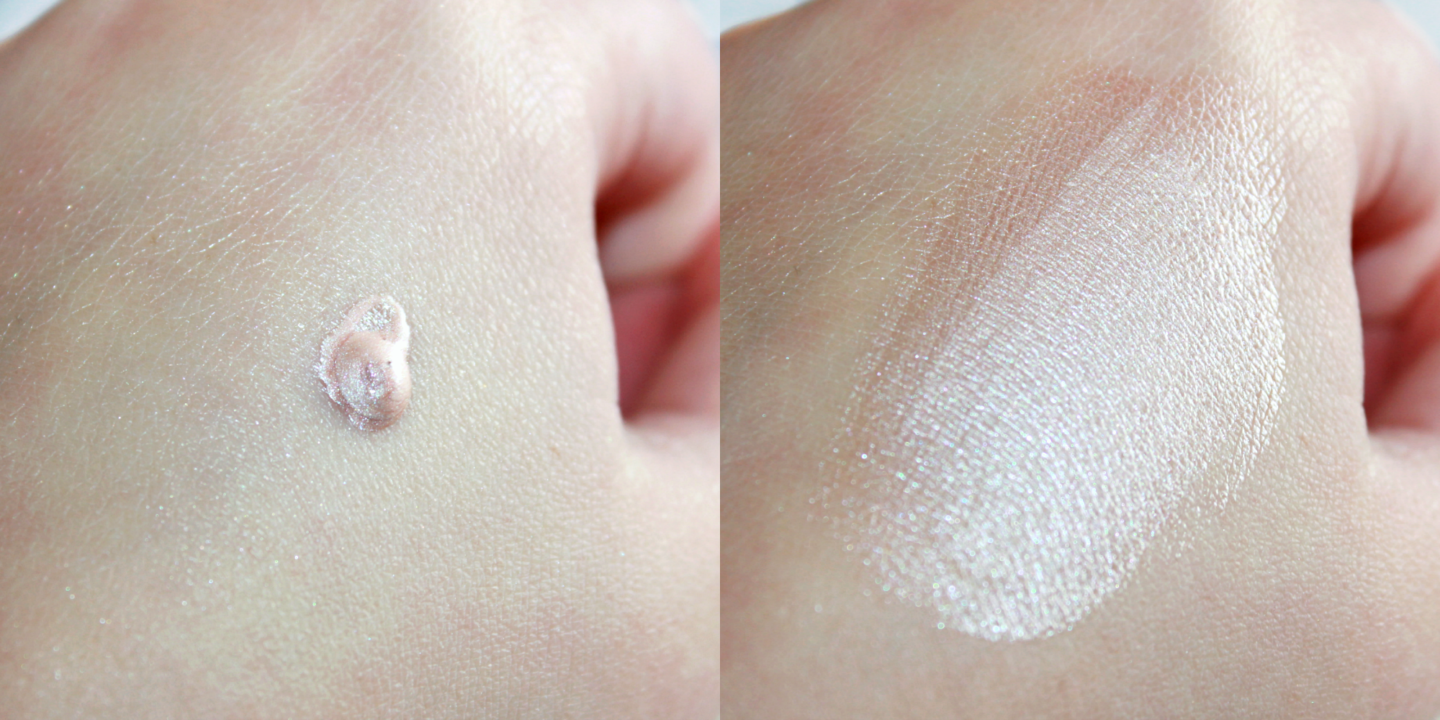 Glow Like It's Your First Kiss is a pale rose-gold highlight with a warm to neutral undertone. However, in the bottle it looks more gold than when you rub it onto your skin (then it has a more rose-golden sheen).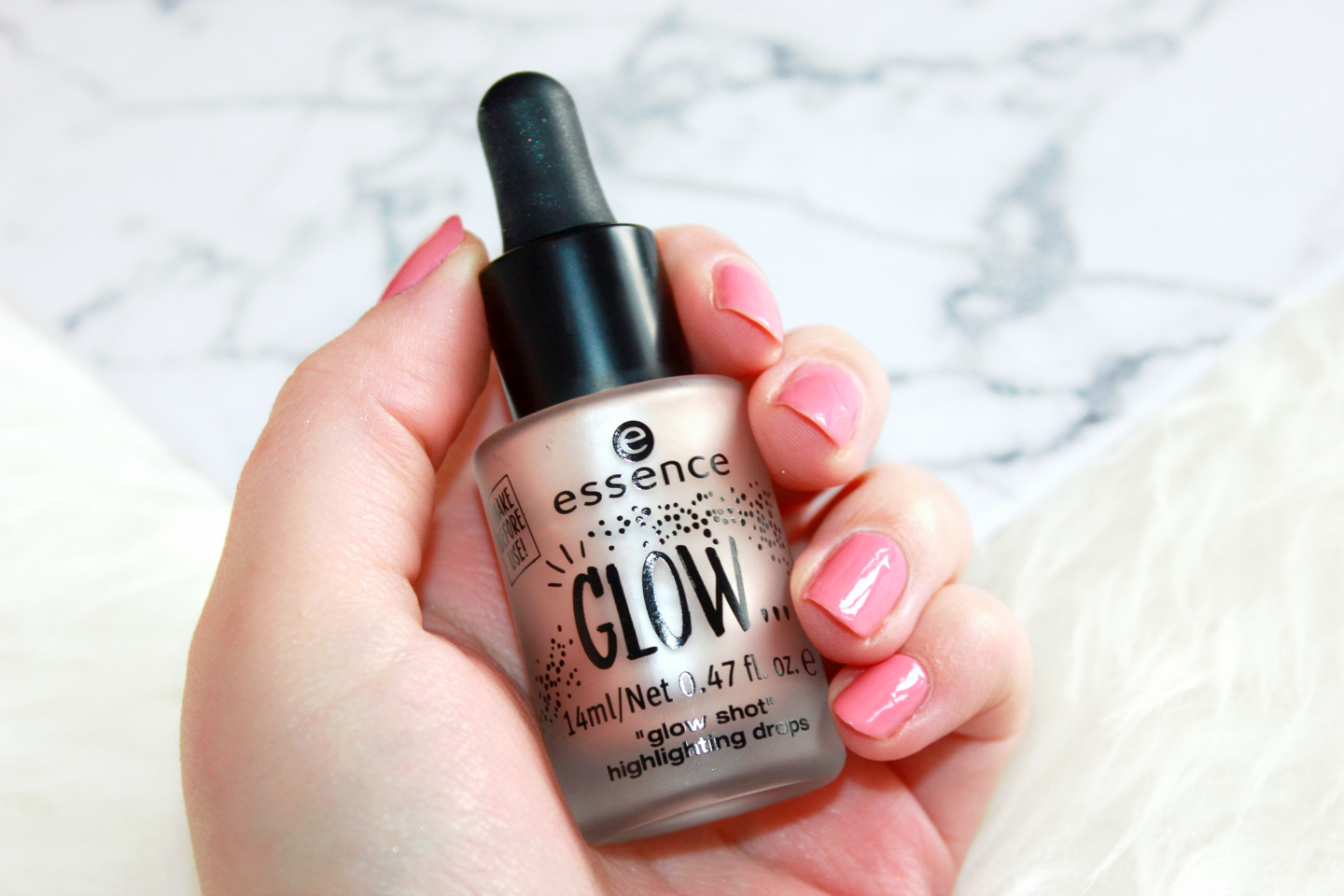 At first I was a bit skeptical because I wasn't a fan of the Catrice highlighting drops, but to my surprise this one worked a lot better! This formula really packs a punch, and even applied on top of powder it still looks super dewy and shiny! Although you can't really wait too long after application to start blending, it does blend into the skin very easily, both on top of foundation and on top of powder.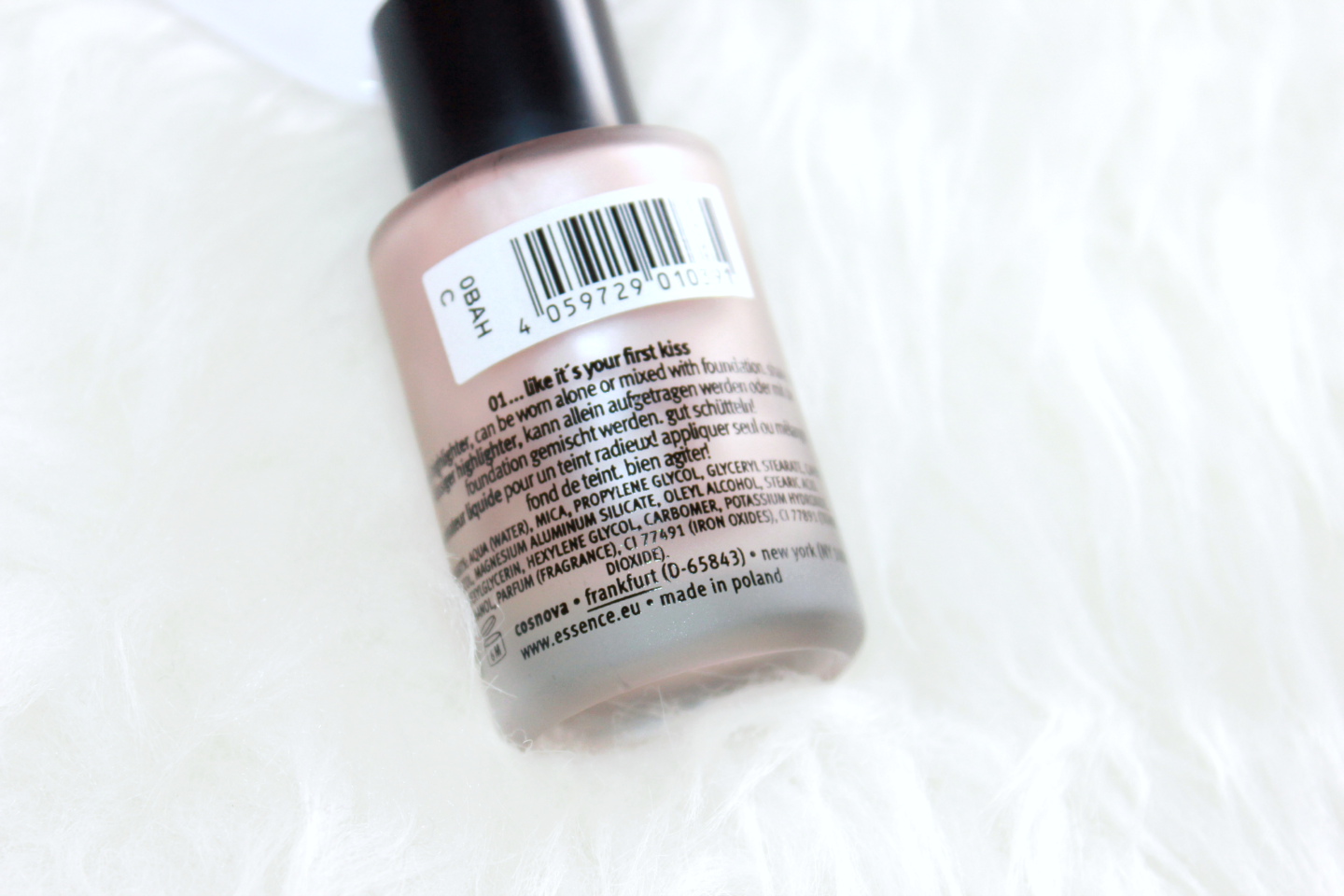 These highlighting drops are ideal to use as a makeup base, mix in with your foundation or as an actual highlight on the tops of your cheekbones. It's such a versatile product, which makes it even more fun to play around with. You do have to make sure to shake well and keep in mind that it does have a subtle scent. Luckily the scent isn't as intense as with the fixing spray, but it's still there.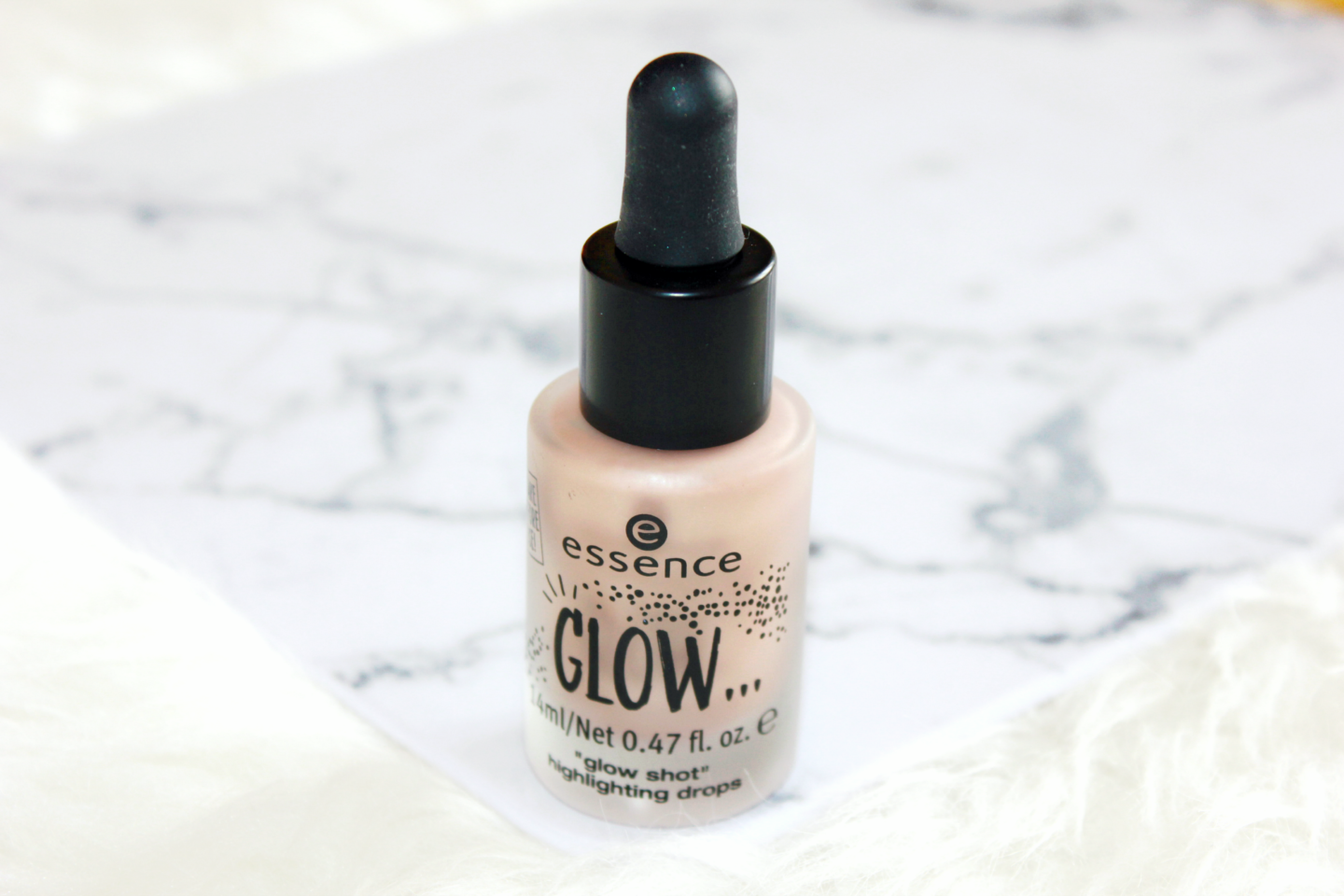 Essence Glow "Like You Can't Stop Laughing" Highlighter Palette €4,99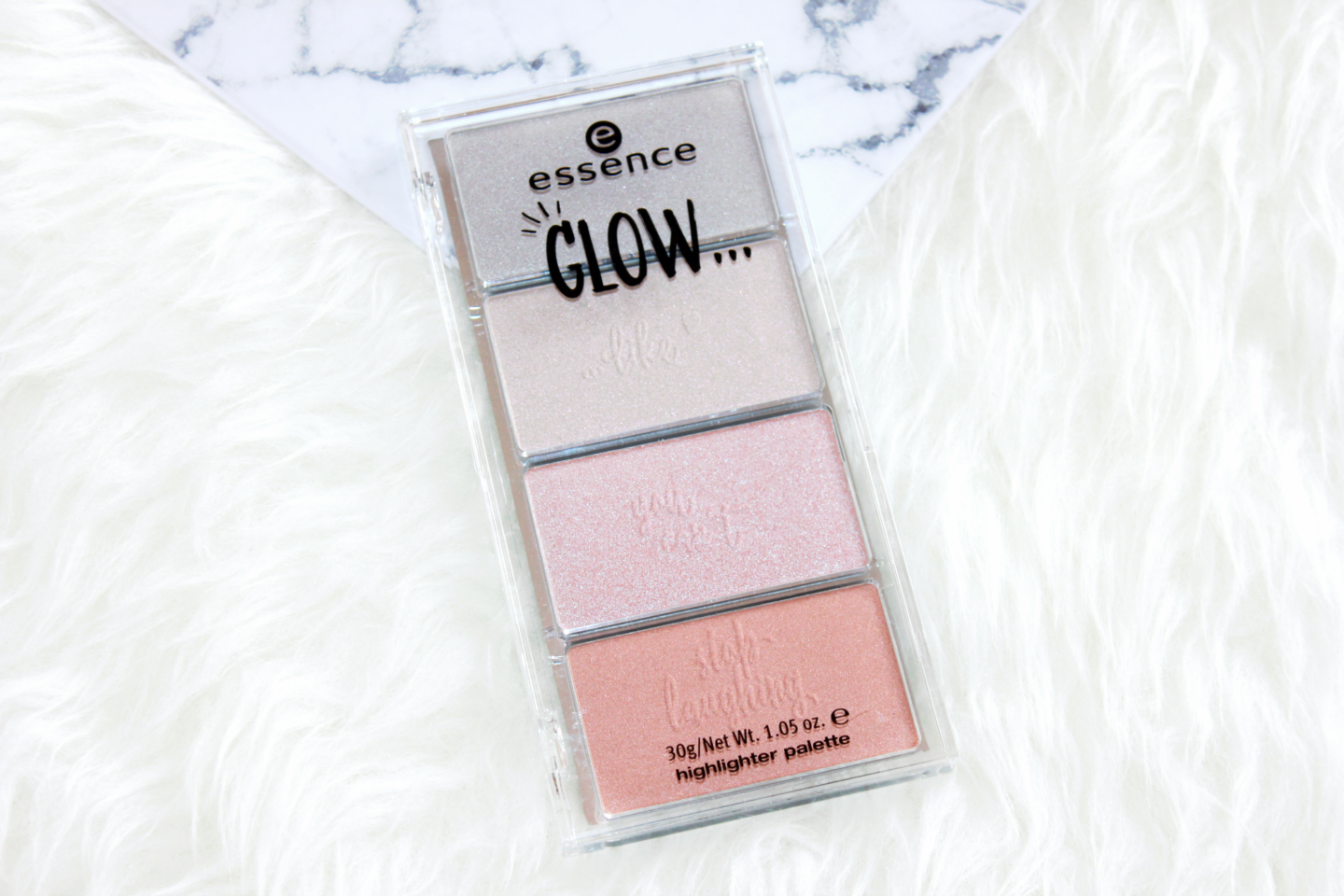 Lastly, I picked up one of the two highlighter palettes that come in this collection. One palette has more of a warm tone to it, the other is more cool-toned. I decided to go for the cool-toned palette since I own so many warm highlighters already. This palette comes with four different highlighting shades that are all powders.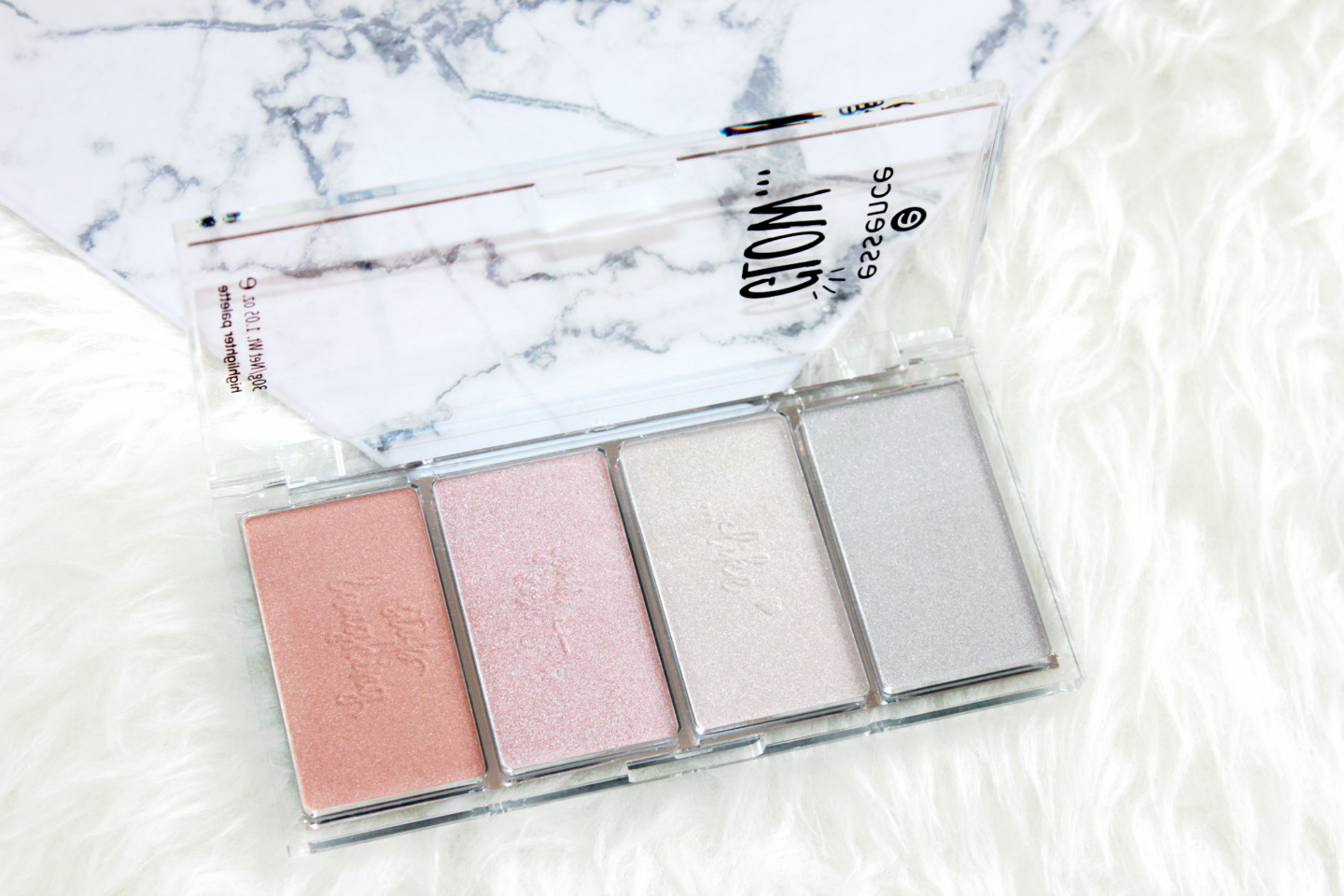 Packaging
These four huge highlighter compacts come in a sleek transparent palette that again, has the same design as everything else in this collection. The actual powders have the shade name "Like You Can't Stop Laughing" embossed into them, which I think looks really cool! The palette is relatively large, even a bit too large in my opinion. But since you get 30g (!!) of product in this palette, I can definitely live with it! Same as with the baked highlighters, this packaging does feel a little bit cheap, but still sturdy at the same time.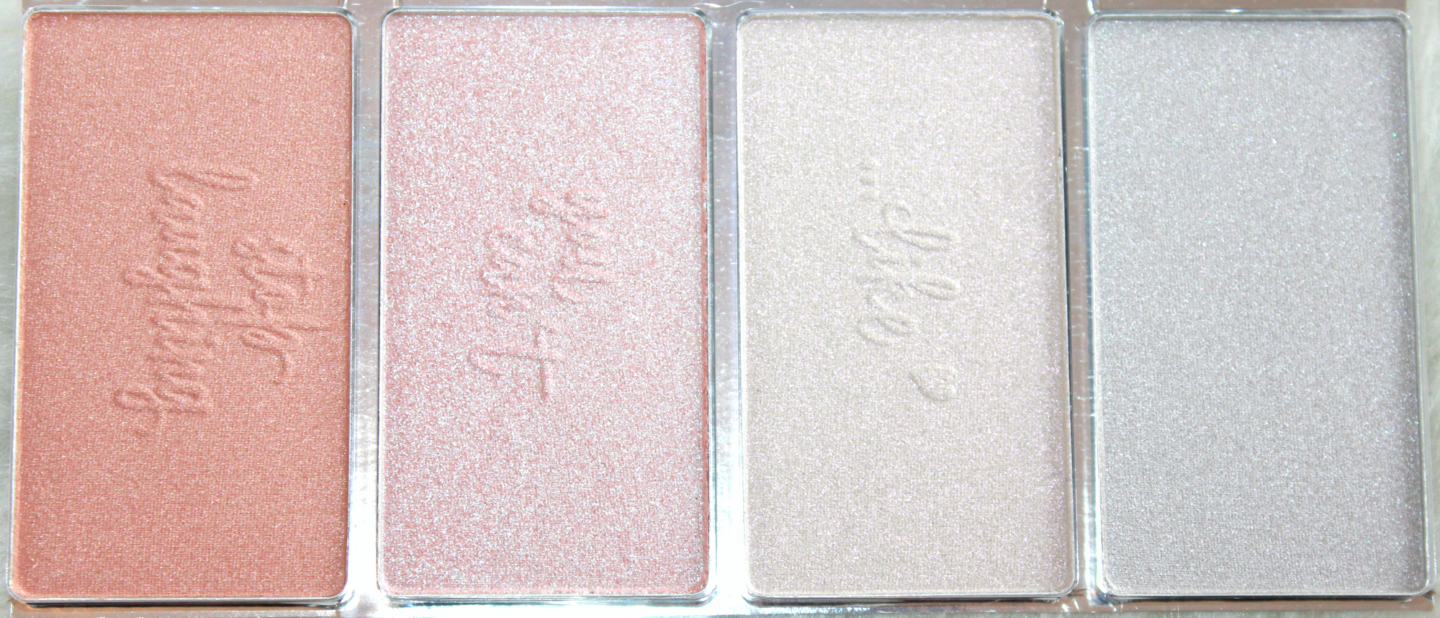 As you can tell, these pans are HUGE so you definitely get a lot of bang for your buck!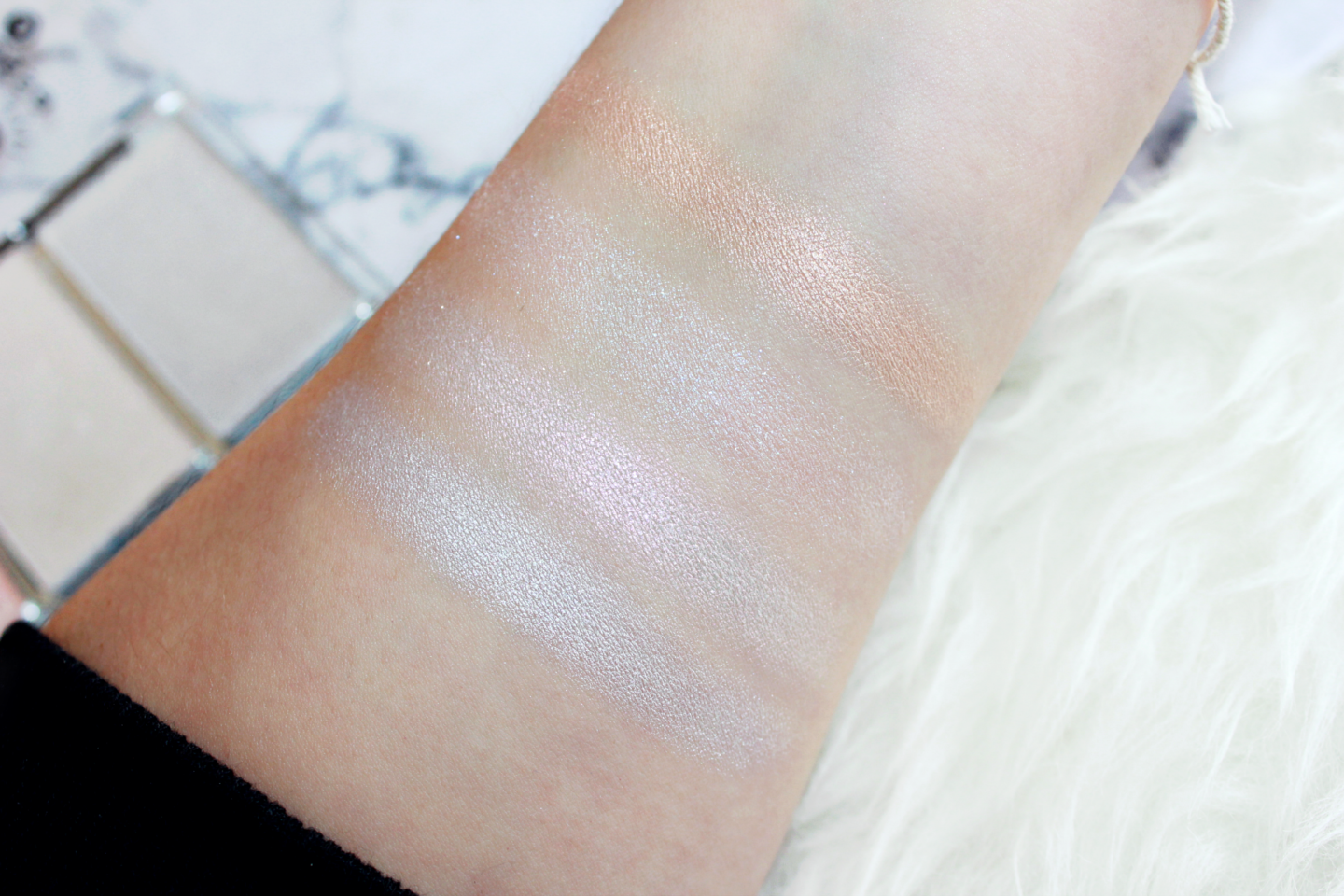 Glow Like You Can't Stop Laughing comes with three very cool-toned highlighters, and one more warm-toned. Everything swatched pretty good, except for the third shade from the left, which has more of a sheer finish.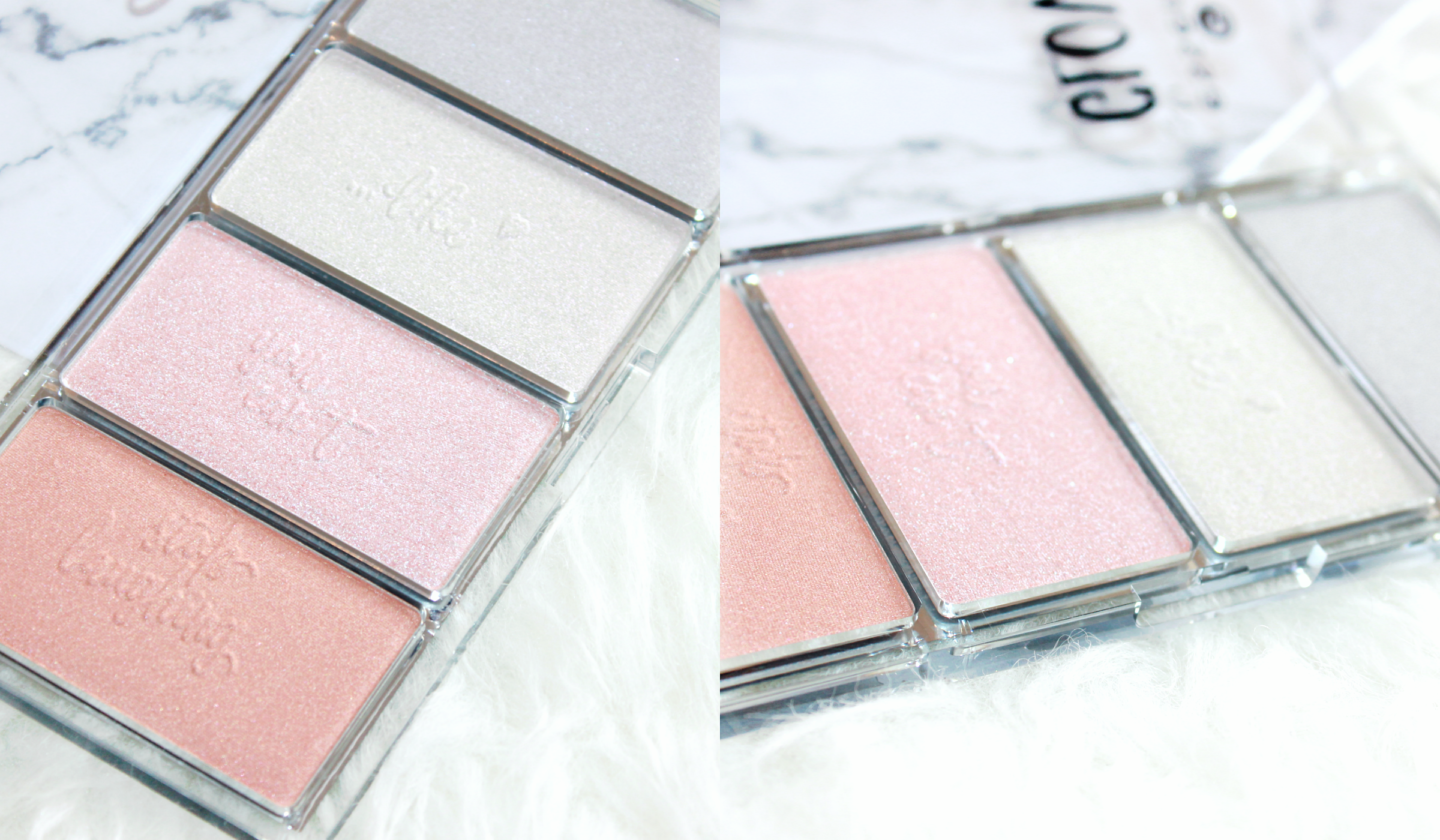 The formula of these highlighters is a lot dryer than with the Baked Highlighters, which I think are so much better! These also have a slight shimmer to them, which tend to accentuate texture on my skin pretty quickly.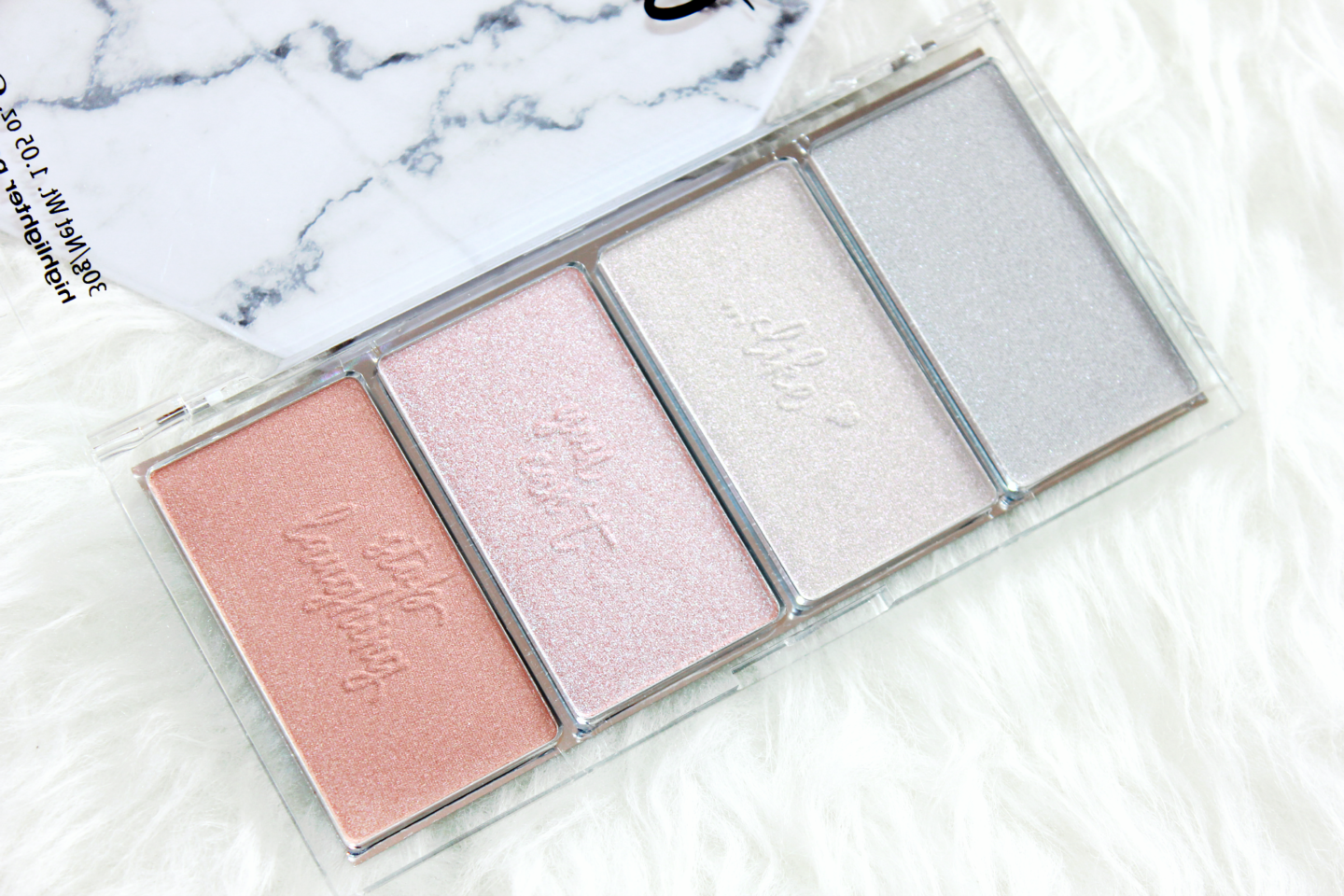 I would almost say that these shades have a duochrome to them since most of these swatch and apply differently than what they look like in the pan. This definitely makes this palettes very unique, but to be completely honest, these aren't really my type of shades. I'm not a huge fan of duochrome highlighters, and I just like more blinding highlighters.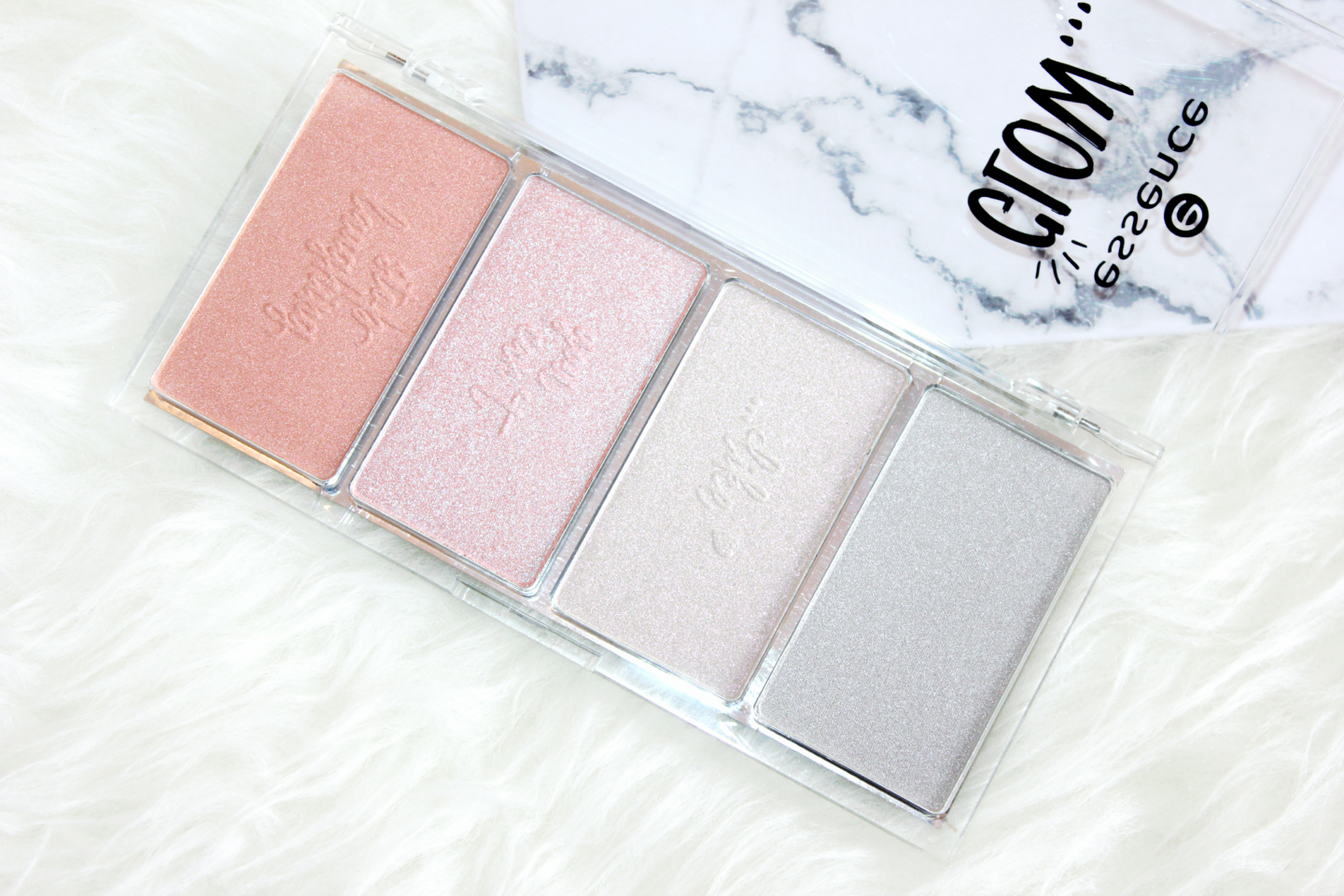 Don't get me wrong, this isn't a bad palette whatsoever. I just see myself reaching for the baked highlighters over this palette. The formula is a bit too dry and the shades aren't really my thing.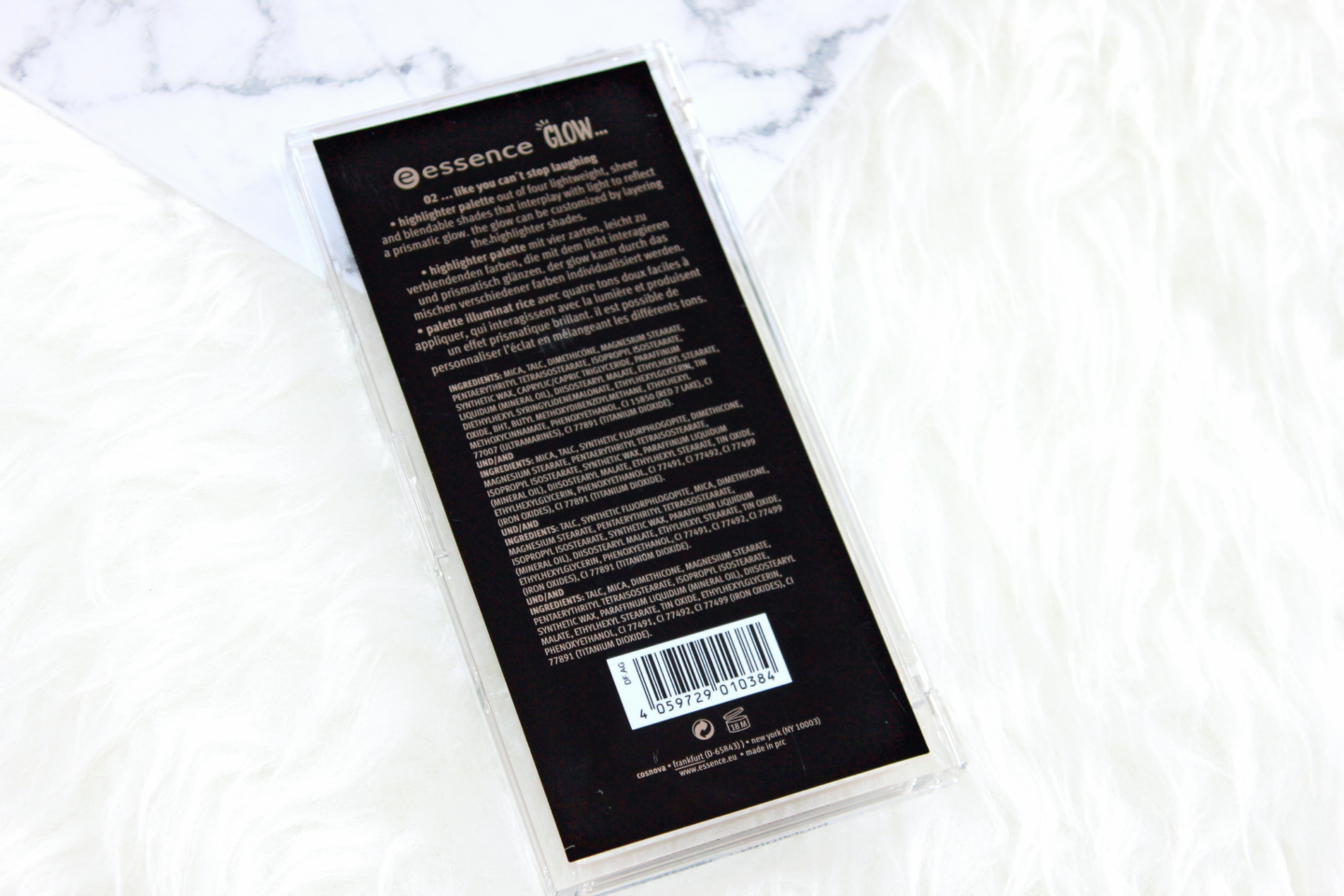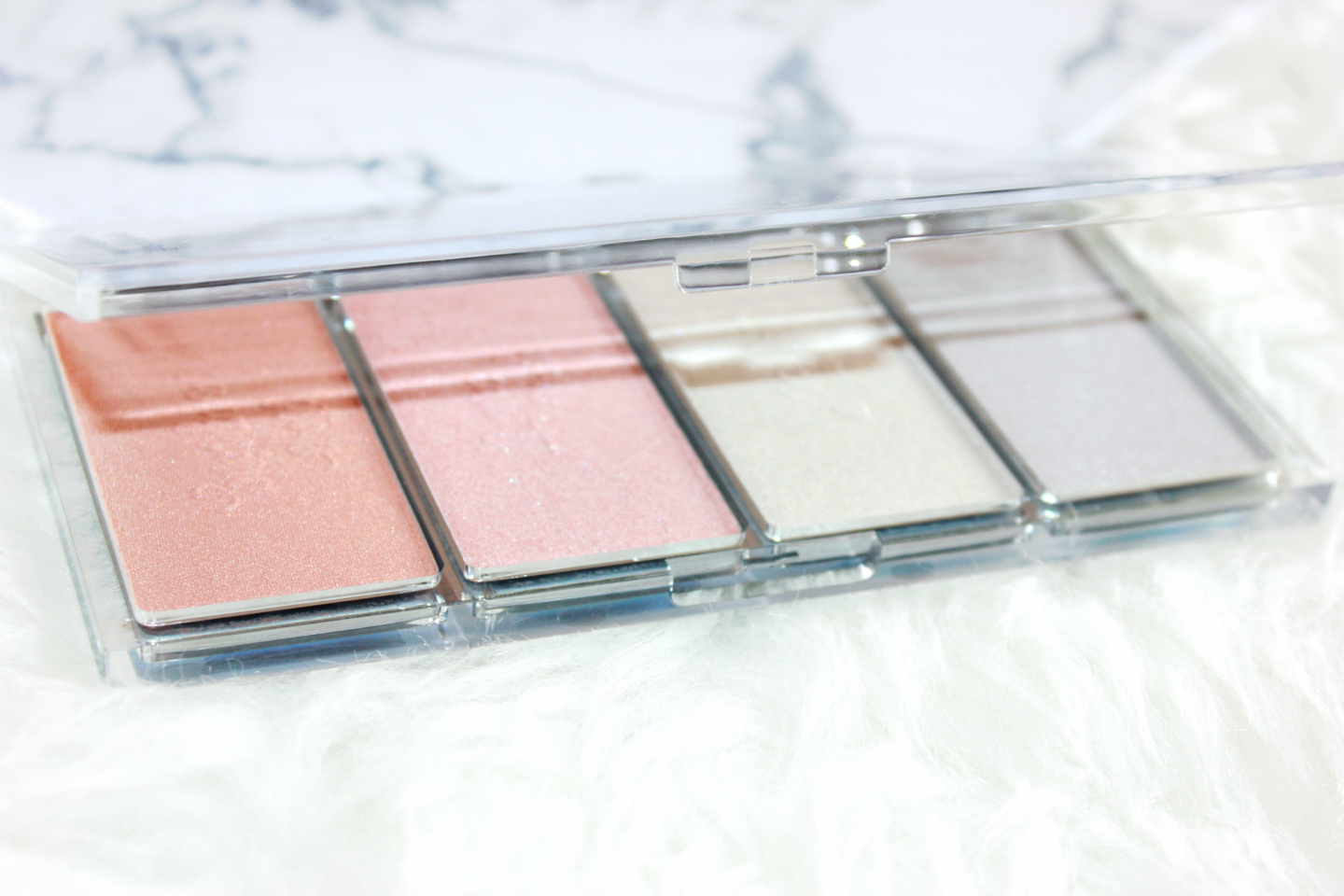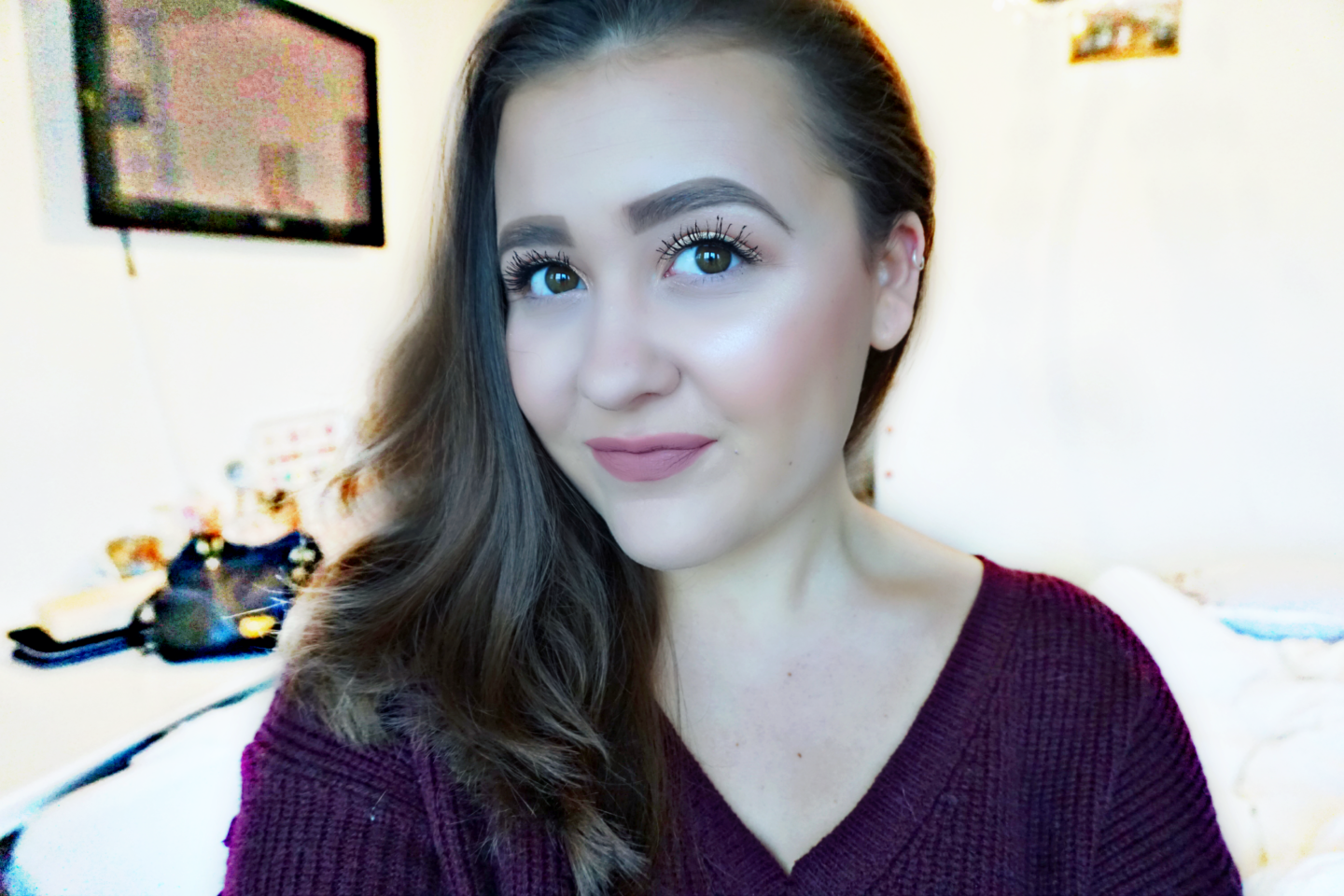 I'm wearing the Glow Shot Highlighter Drops, paired with the Baked Metallic Highlighter and topped it all off with the Dewy Finish Spray.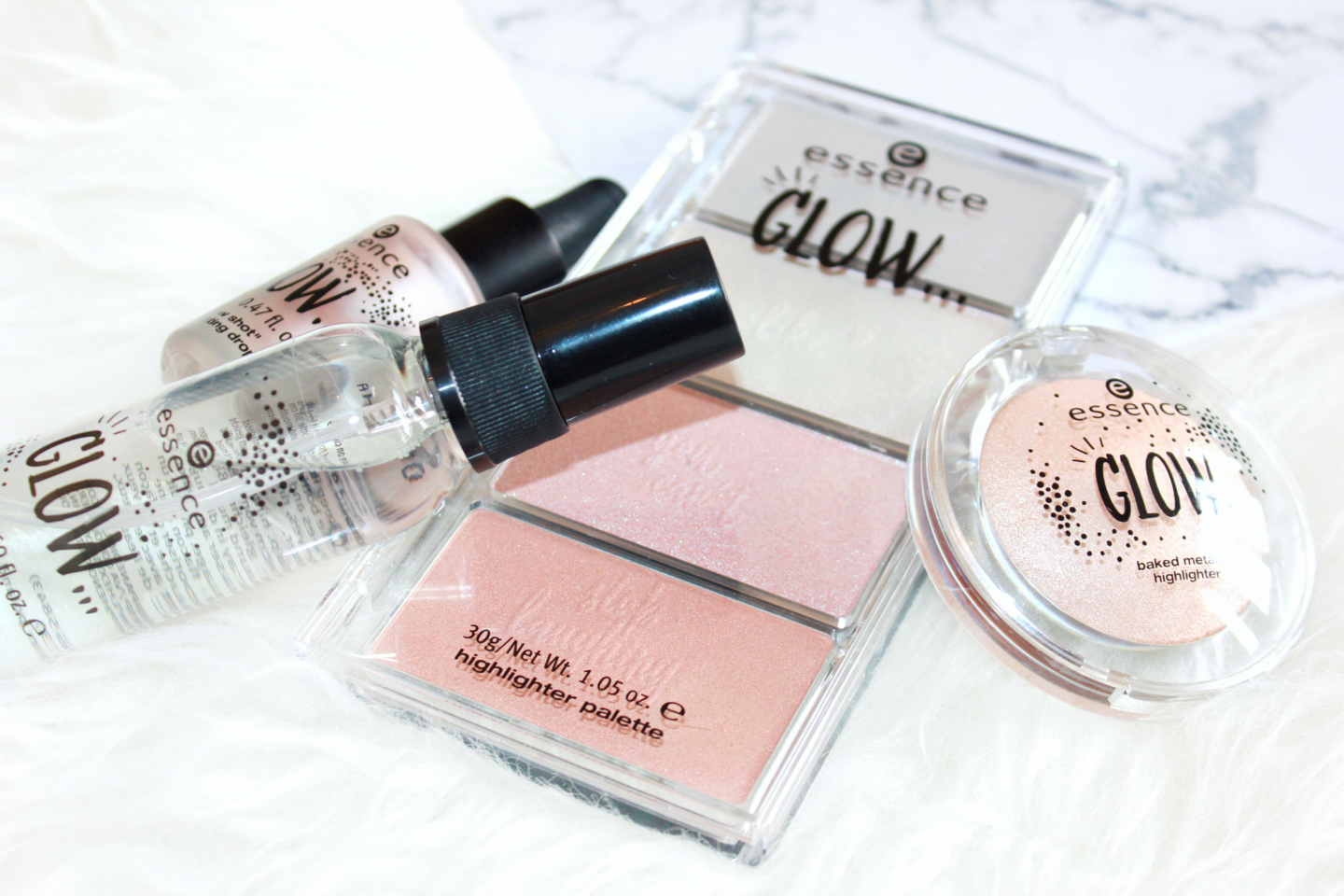 It's been a while since I've been so impressed by one of Essence's trend editions, but the Glow Like… collection is stunning. My least favorite product has to be the highlighter palette, mainly because of the shades. Everything else I tried just blew me away, especially the baked highlighter!
Availability
The new Essence Glow Like… trend edition is currently available at your local drugstore for a limited time only. Every single item I reviewed retails between €3 and €5, which is so affordable! I do get the feeling Essence is slowly getting a little bit more expensive, but nonetheless these products are still crazy affordable.
Have you tried anything from this collection? What are your thoughts?