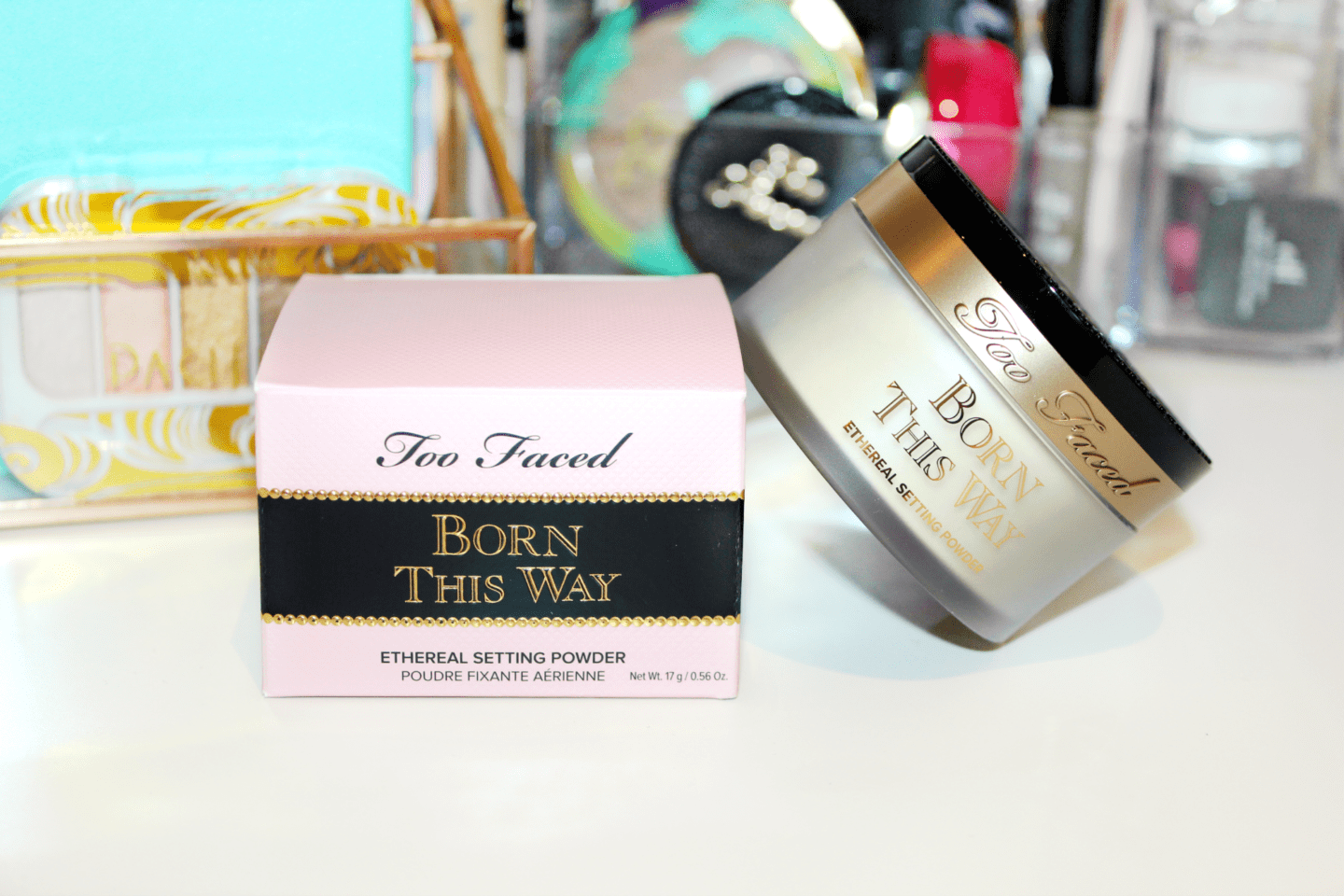 Too Faced recently added a new product to their famous 'Born This Way' line and I couldn't be more excited! After the foundation and concealer (which I personally haven't tried yet, but heard amazing things about), we were surprised with the newest Born This Way Ethereal Setting Powder. Too Faced is one of my all-time favorite brands and I personally love a good setting powder as I have combination skin. So the fact that Too Faced released their own version makes me super excited! They're such a fun, girly and innovative brand that inspires me every single time they launch something new.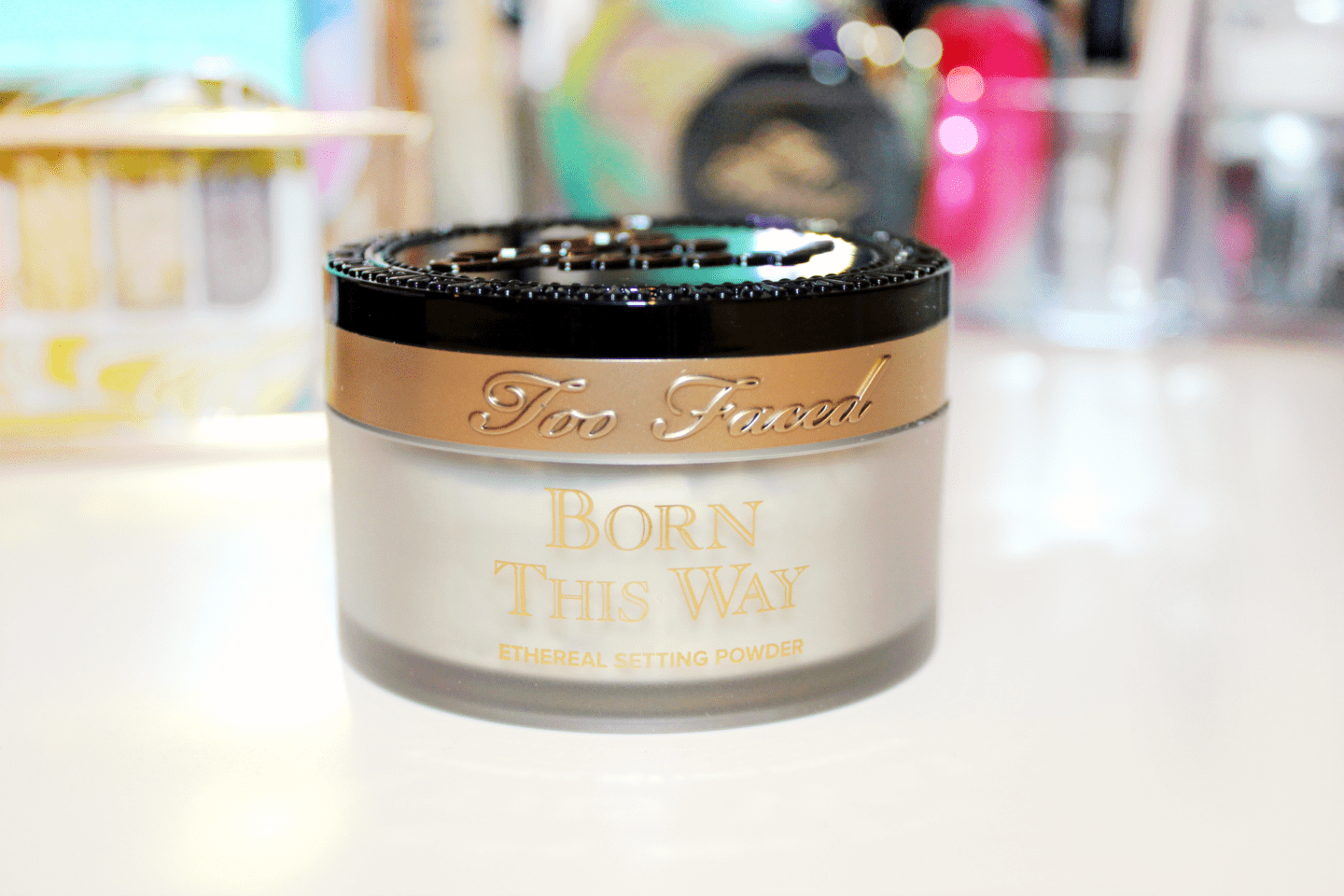 Packaging
The Ethereal Setting Powder is housed in a cute pink cardboard box with the typical Too Faced design that all of their 'Born This Way' products come in. The actual powder itself comes in the most girly, fancy and sophisticated jar ever which has a very luxurious and heavy feel to it. The powder dispenser is shaped like a heart, a nice little extra touch only Too Faced would think off. It goes without saying that I'm in love with this packaging. I mean, look at it! This is the type of packaging you want to display on your vanity at all times.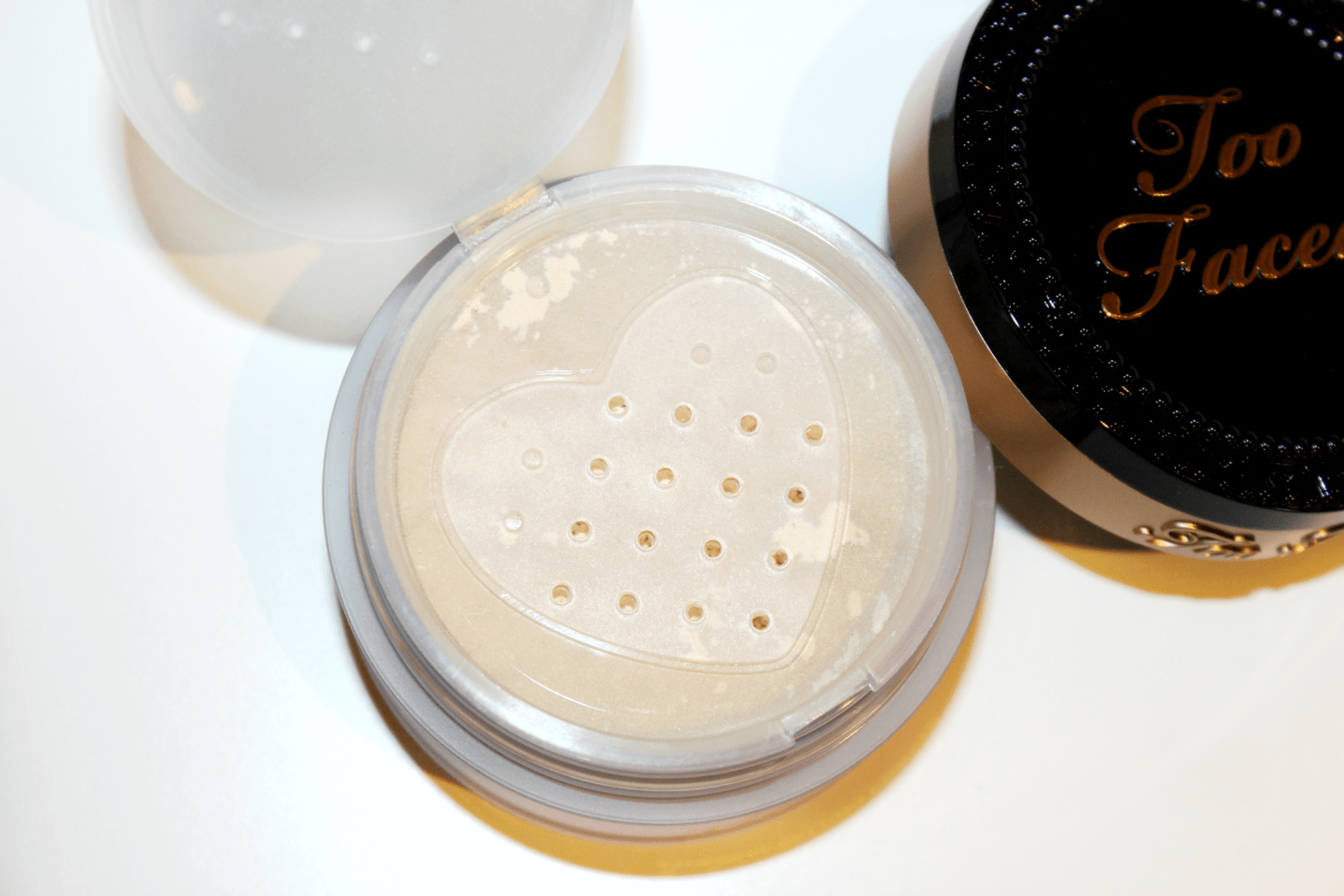 When it comes to the second 'lid', which is just inside after twisting the lid off, I'm a little bit twisted. I can't seem to figure out if I like it or hate it. This lid I'm talking about keeps the powder from getting all over the jar when it's closed by closing the dispenser, which makes it a lot less messy. However, when you actually need to use the product, you have to poor it in the actual lid, which is a little bit inconvenient.
Brand's Description
Here's what Too Faced claims about their newest setting powder:
Our silky, lightweight powder sets makeup for longer wear while providing a veil of perfecting luminosity for a finish so natural they'll think you were Born This Way.
According to Too Faced, their powder is infused with Coconut Water, Alpine Rose and Hyaluronic Acid, which all have different benefits for the skin. Coconut Water helps restore the skin's moisture level, Alpine Rose brightens your complexion and Hyaluronic Acid keeps your skin looking smooth and youthful. I love when makeup also contains ingredients actually beneficial for the skin. We all know wearing makeup isn't the best for your skin, so this all sounds very exciting and makes me feel more comfortable wearing makeup on a daily basis.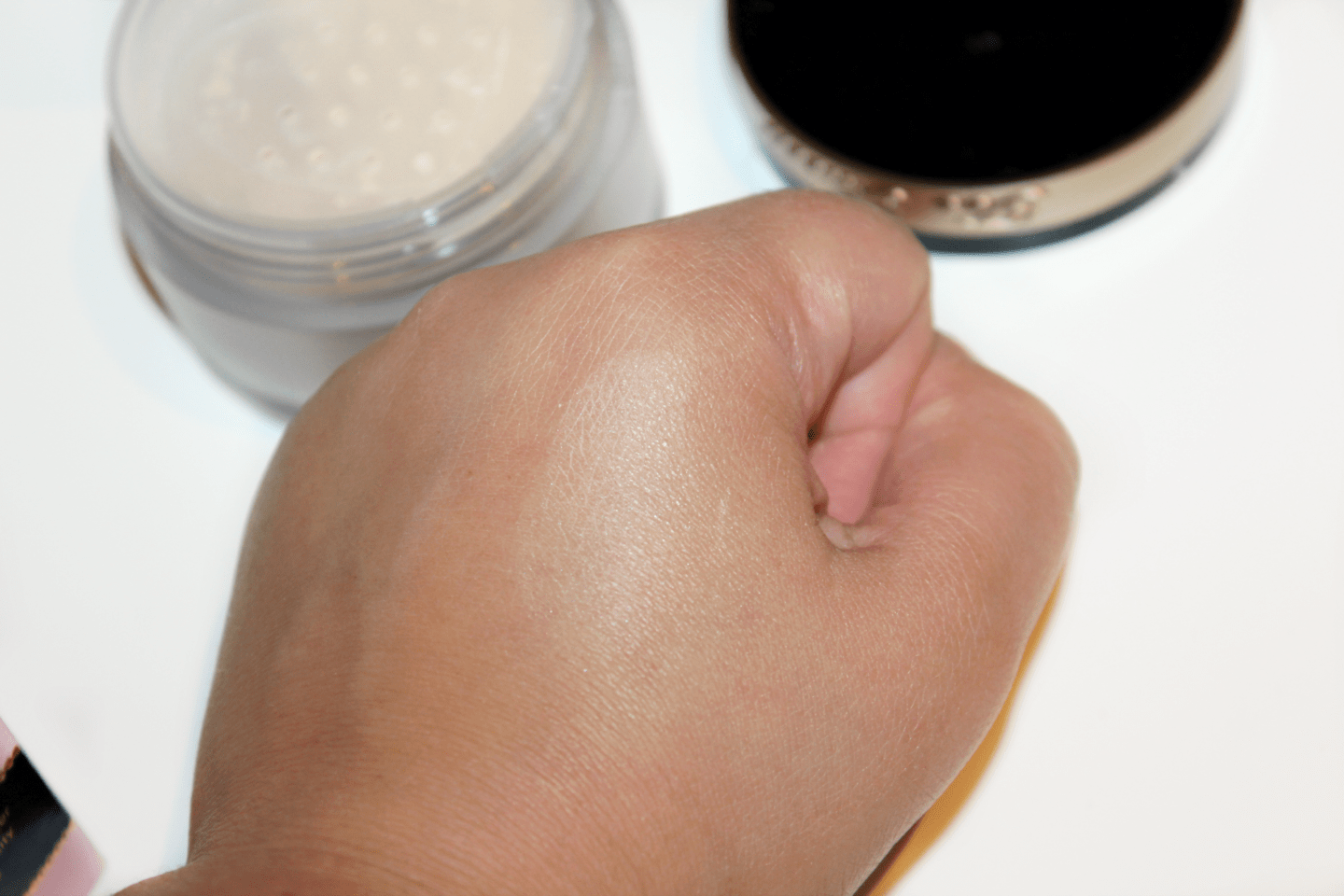 The loose powder doesn't have a color to it, it's just a universal transparent powder complimenting all skin-tones. The good thing about this transparent powder is that it doesn't have a white under-tone causing potential flashback in photos. The powder is created to set and / or bake your foundation and concealer, locking it all in to prolong the wear. The way I use this product is by fluffing it all over my face and my under-eyes after applying concealer and foundation. I don't really use this powder to bake my under-eyes, as this method just doesn't look good on me and makes my under-eyes extremely dry looking. I do, however, occasionally use this powder to bake certain areas on my face such as my laugh-lines, which it does an amazing job at.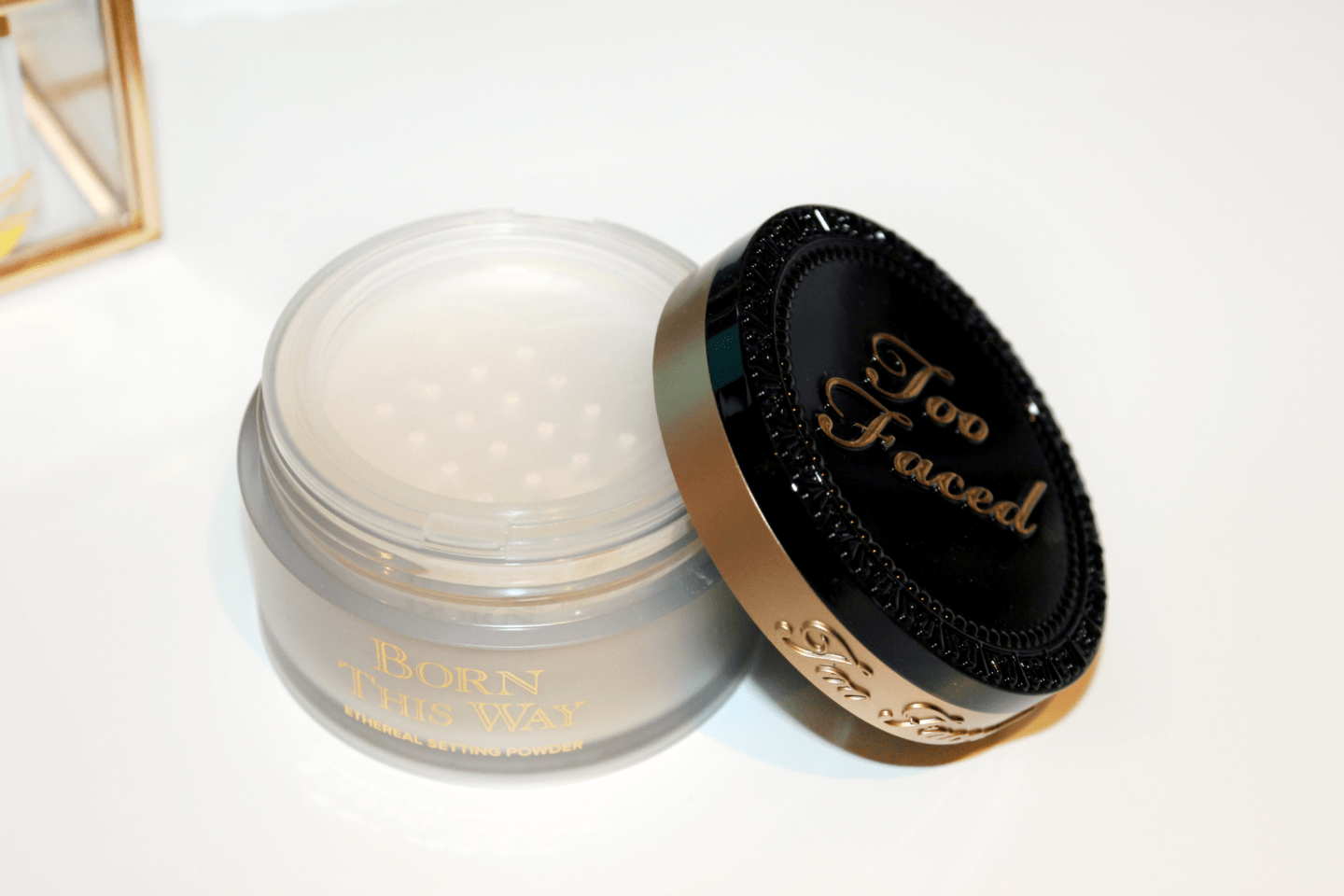 The formula of this powder is extremely soft and finely mild. It glides onto the skin and sets my under-eye concealer perfectly without looking heavy or cakey. The texture feels quite silky, smooth and lightweight, although I wouldn't say it adds a 'veil of luminosity' as Too Faced claims. It does an amazing job at setting down any cream or liquid products and adds a slightly matte finish to the skin that still looks quite natural, healthy and anything but flat.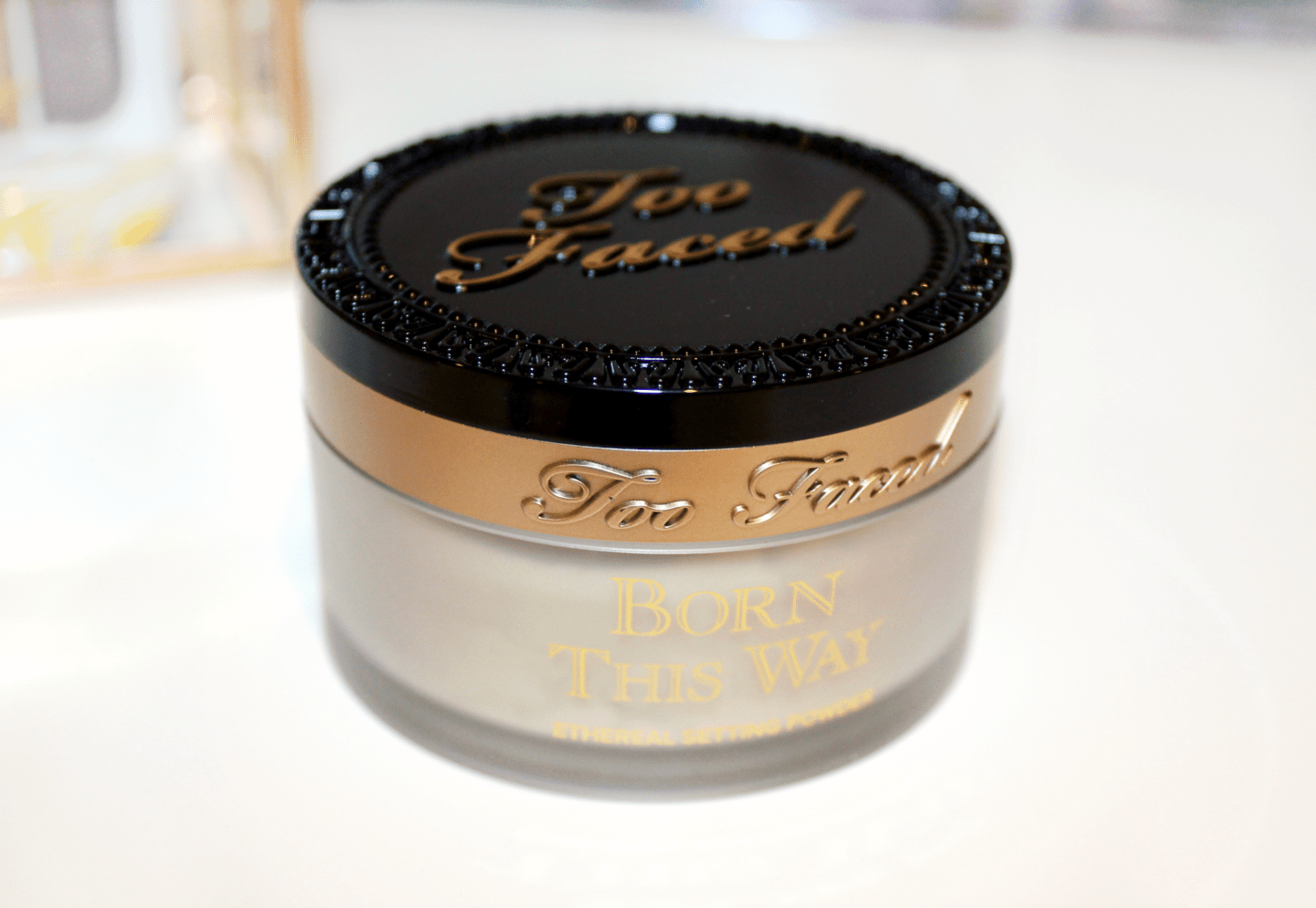 It's quite hard to put a name on this finish as it's not a flat matte, but not dewy or luminous either. It doesn't make my skin look dry or cakey and doesn't feel heavy on the skin whatsoever. When it comes to pores, it doesn't emphasize them, but also doesn't hide or blur them either.
Since this is a universal translucent setting powder, it's not going to add any coverage to your makeup. It only sets down your makeup, making sure it's not tacky and lasts for a longer period of time.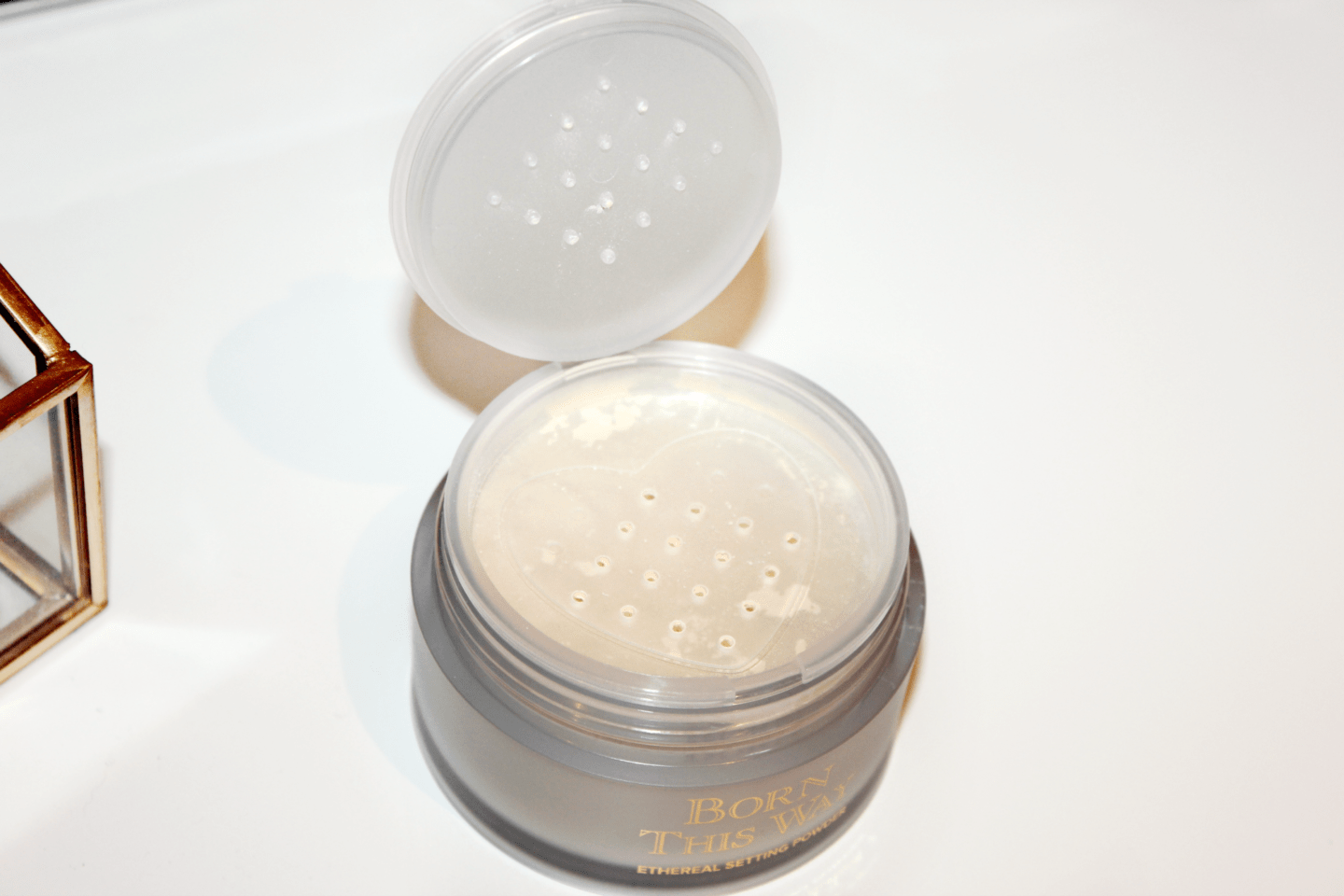 What amazed me with this powder is that my makeup still looked flawless by the end of a long day. My oiliness barely showed through and it didn't look cakey or worn-down, which is all I can ask for. Even my under-eyes still looked pretty good. After about 8 hours of wear your natural oiliness might start peeking through just a little bit if you have slightly oily skin, but aside from that, the lasting-power is amazing!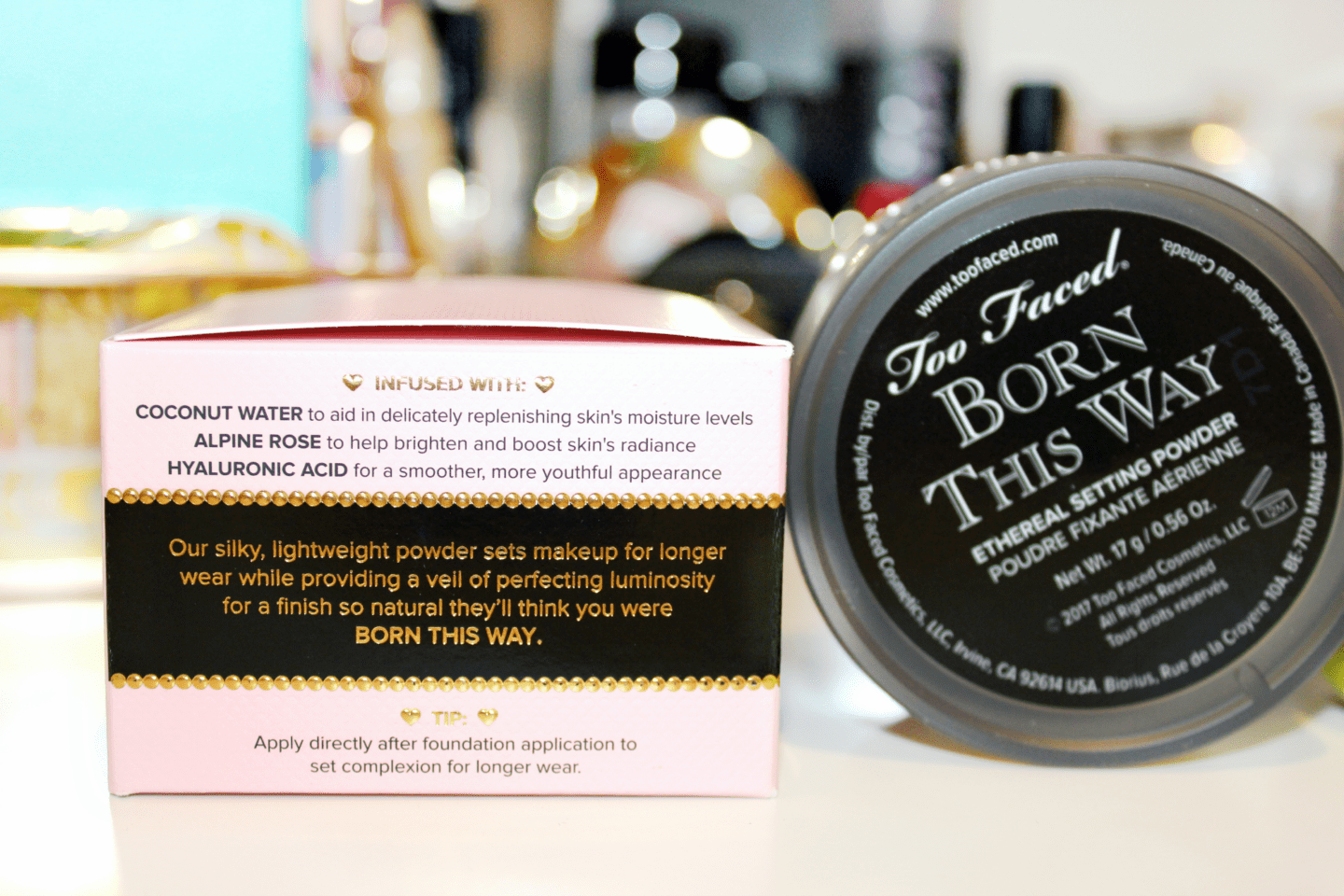 Ingredients
Calcium Aluminum Borosilicate, Synthetic Fluorphlogopite, Dimethicone/Vinyl Dimethicone Crosspolymer, Boron Nitride, Silica, Talc, Isoceteth-10, Glycerin, Tetrahexyldecyl Ascorbate, Cocos Nucifera (Coconut) Water/Cocos Nucifera Water, Ethylhexyl Palmitate, Aqua/Water/Eau, Octyldodecyl Stearate, Octyldodecyl Stearoyl Stearate, Alcohol, Caprylyl Glycol, Silica Dimethyl Silylate, Lecithin, Pistacia Lentiscus (Mastic) Gum/Pistacia Lentiscus Gum, Rhododendron Ferrugineum Extract, 1,2-Hexanediol, Butylene Glycol, Sodium Hyaluronate, Hexylene Glycol, Tetrasodium EDTA, Phenoxyethanol, Potassium Sorbate, Bismuth Oxychloride (CI 77163), Iron Oxides (CI 77492, CI 77491, CI 77499), Titanium Dioxide (CI 77891).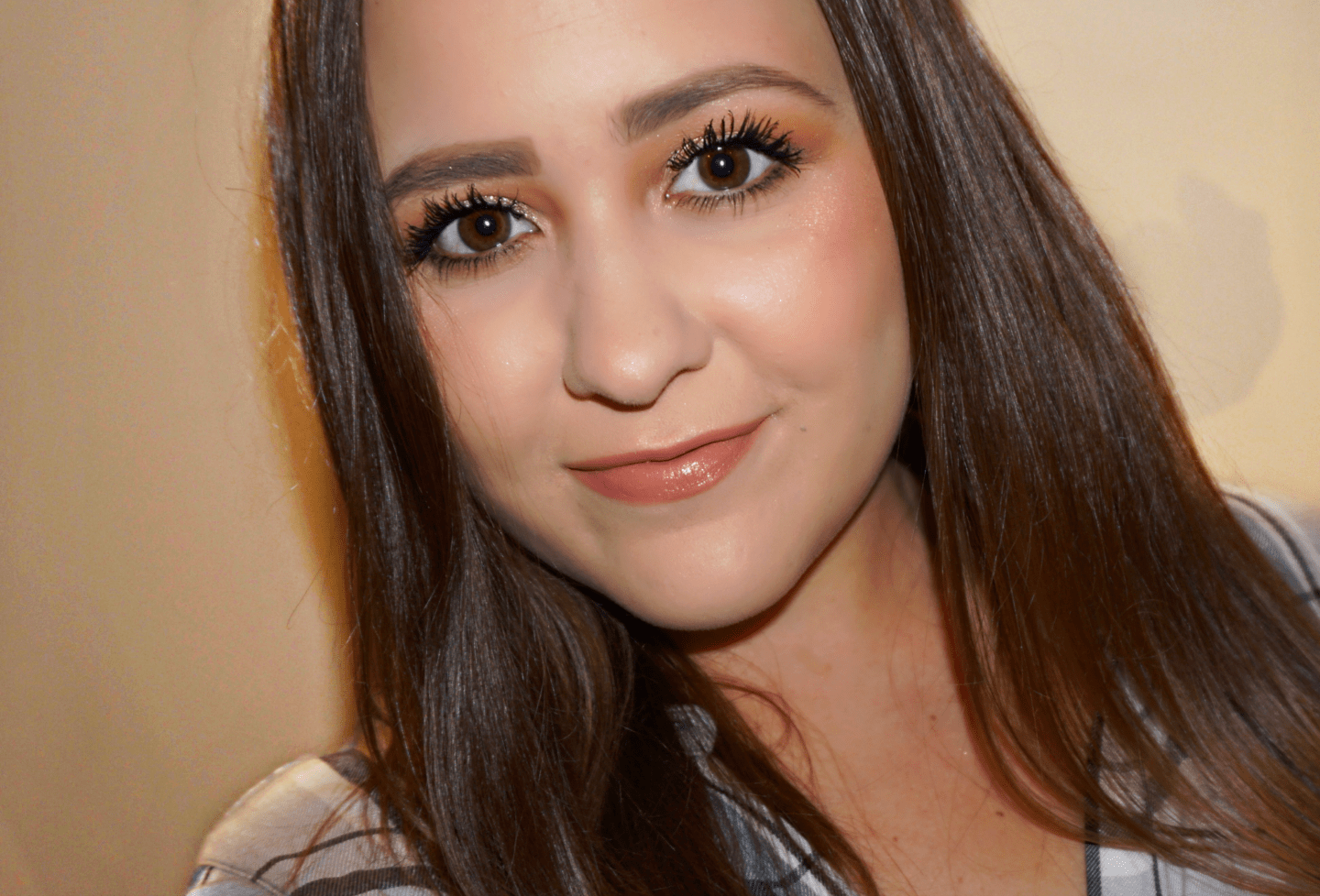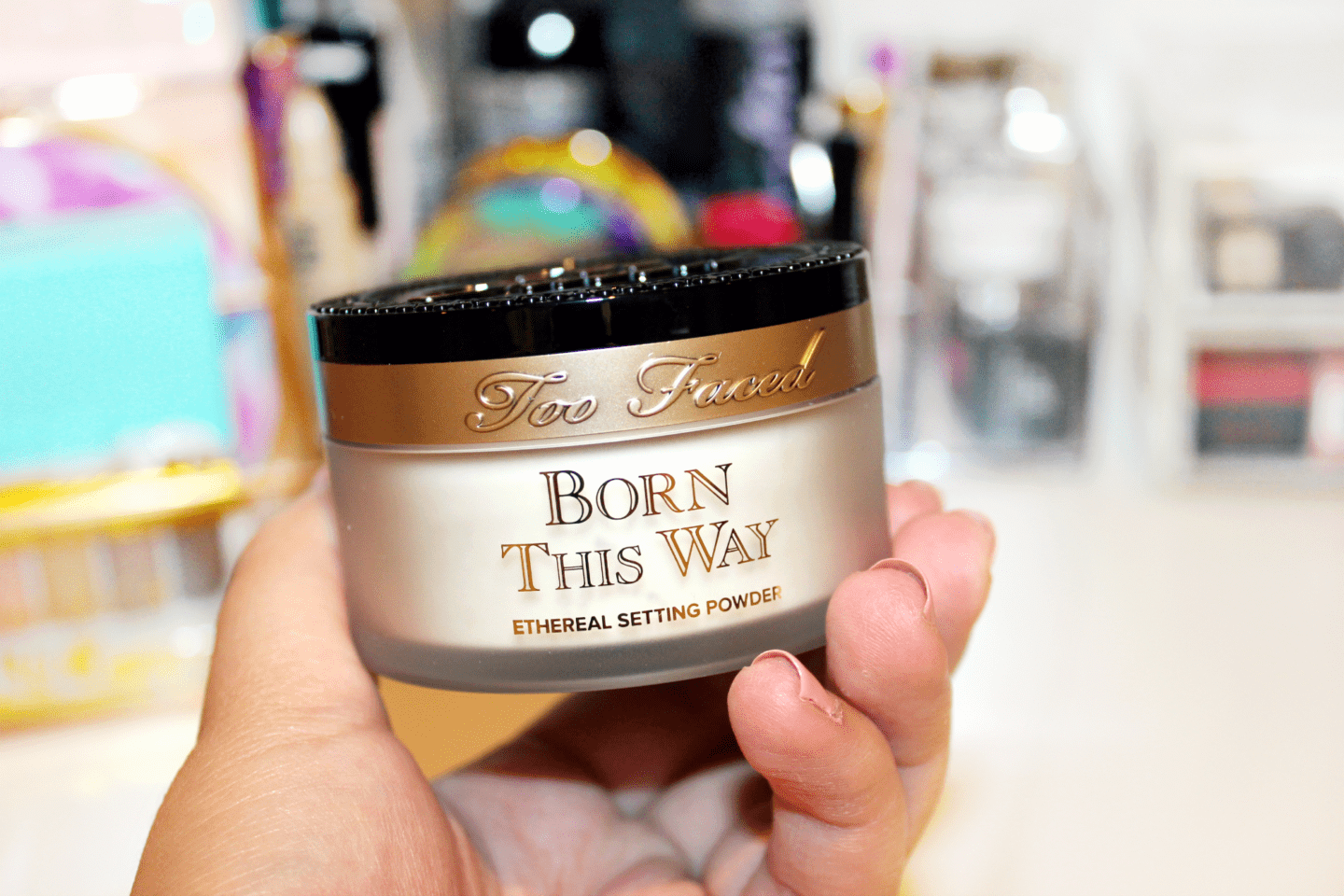 This new setting powder by Too Faced is truly ethereal. It's airy, light and heavenly, the definition of its name. Overall, I have been really enjoying using this powder and having it displayed on my vanity. The texture is lightweight, long-lasting and has a beautiful natural finish. It works both for light dusting or baking and it's easy to swipe away any access powder after doing so. Totally recommend this powder if you're looking for a more expensive, high-end product to set your makeup.
Availability
The Too Faced Born This Way Ethereal Setting Powder is available on Sephora and in stores for US $32 CAD $40 (17 g) or you can order yours on the official Too Faced website. The price is definitely high, but keep in mind that with higher-end brands, you also pay for the luxurious packaging. And lets be honest, who can resist this gorgeous little jar? However, if you're on a budget (hey girl, I get you!), check out the RCMA No Color Powder, which is quite similar, but the packaging sucks.