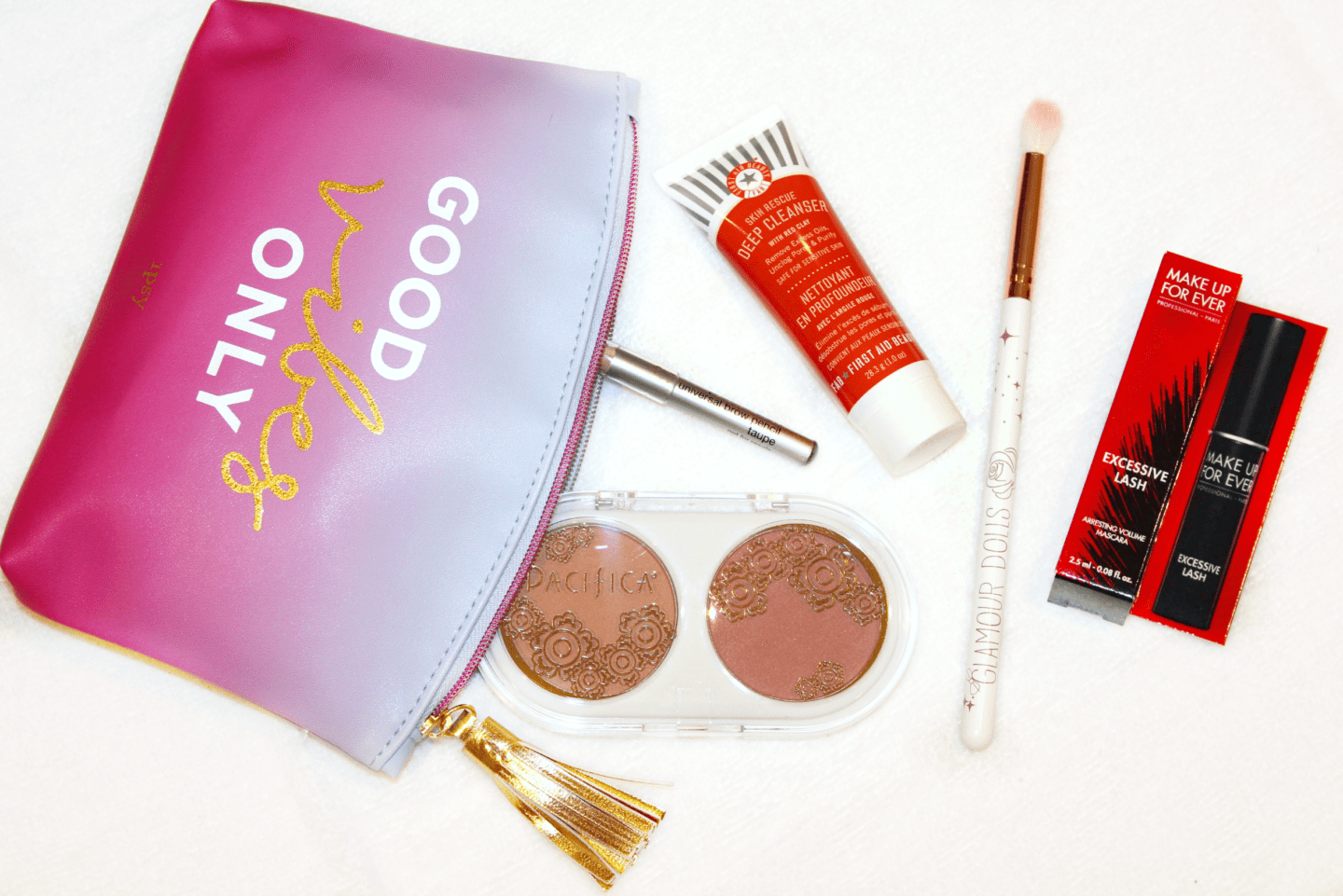 Can you believe the month of August is already halfway gone?? Fall collections are starting to hit the stores, which just blows my mind! Time flies by so incredibly fast! However, the good thing about a new month, is getting a new Ipsy Glam Bag! After trying out my first Ipsy Bag last month, I was hooked and decided to continue my subscription. For only US $15, I think getting a new makeup bag filled with five decently sized samples (and sometimes full-sized products), is a pretty good price. Once I receive the email saying my bag is on the way, I wait impatiently to try out the products and review them for you guys. So, if you're curious in knowing what was in my Ipsy Glam Bag for the month of August, keep on reading!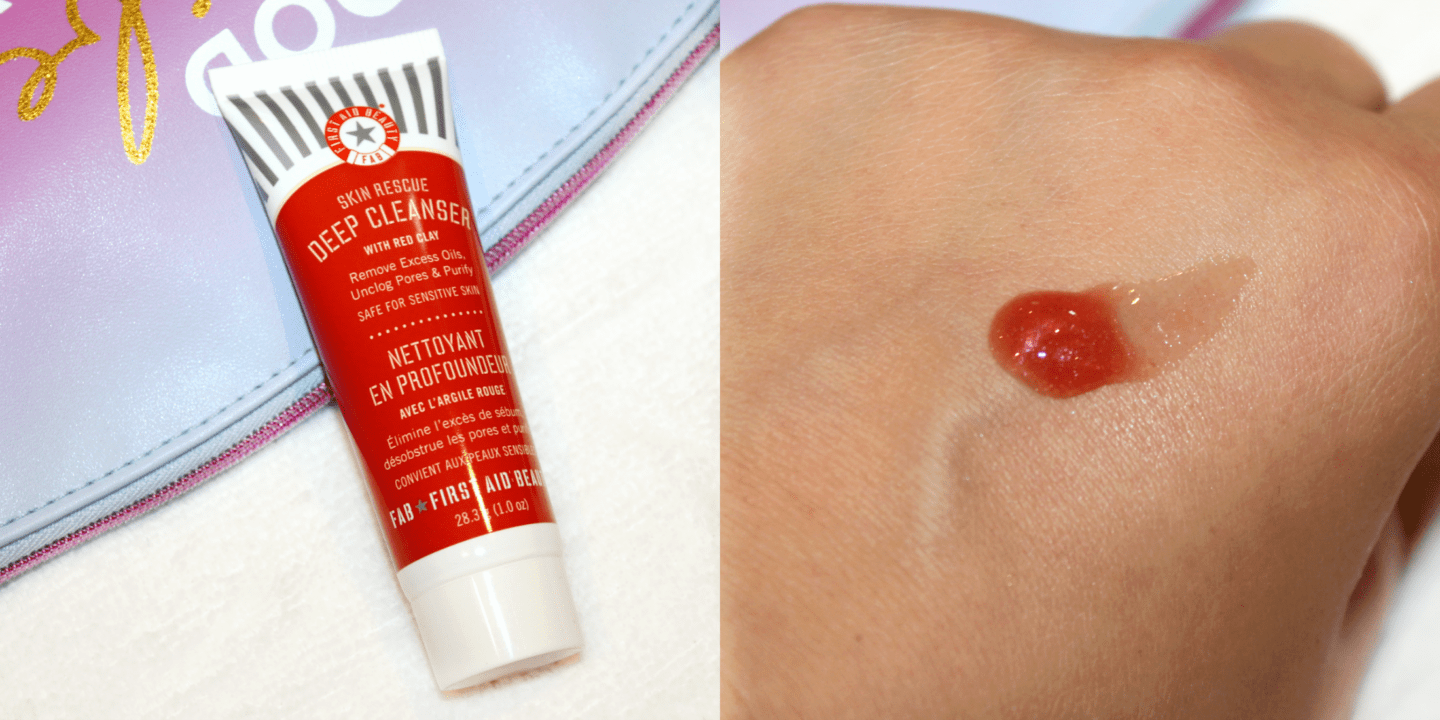 ♥ First Aid Beauty Skin Rescue Deep Cleanser with Red Clay
At first I thought First Aid Beauty was a non-cruelty-free brand, but after doing some research I discovered they actually are cruelty-free, which is so exciting! This cleanser feels so refreshing on the skin and you can clearly feel how it deeply cleanses. I also love how it has a medically scent and that the size is fairly decent!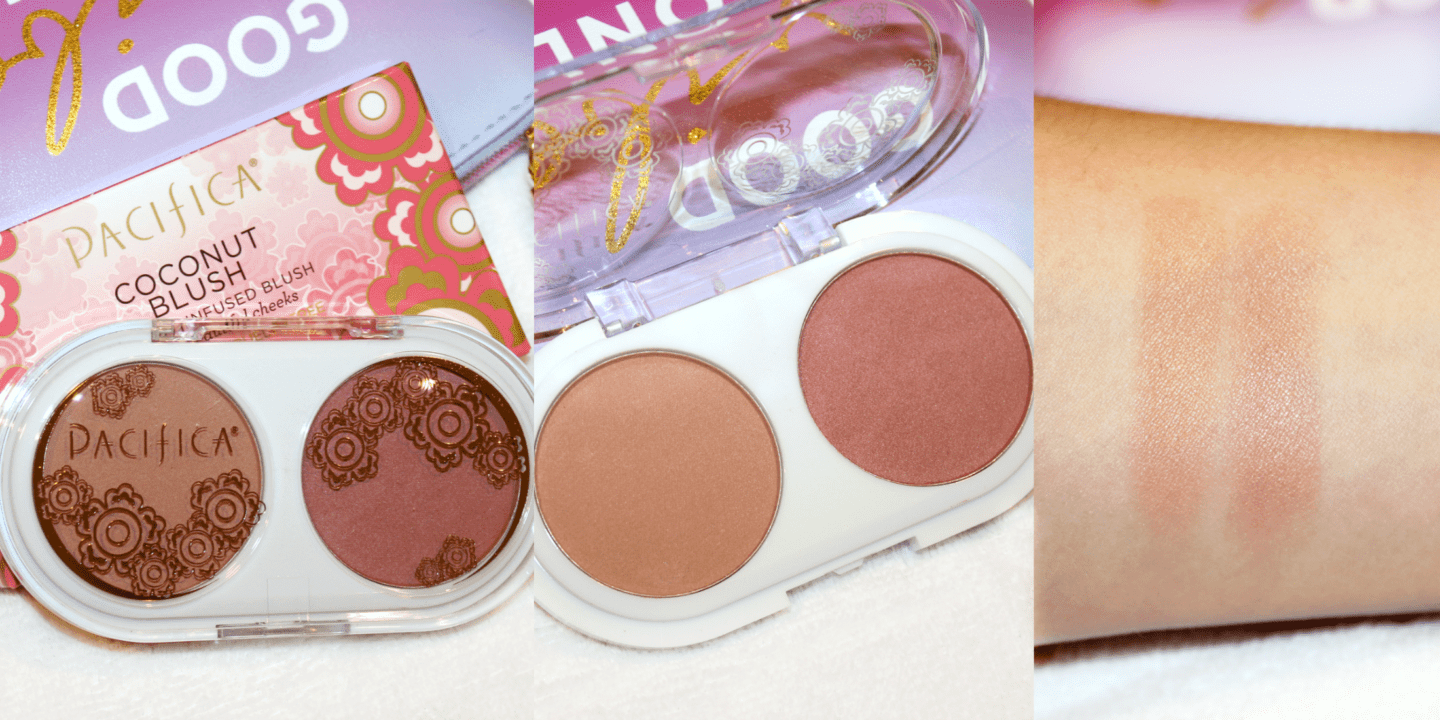 ♥ Pacifica Coconut Blush Duo
This blush duo by Pacifica is definitely the star of this month's bag. The two blushes look so natural and have a gorgeous subtle sheen to them, which I adore! I have no idea if this is a full-size or not, but the compact is very generously sized and has a convenient mirror on the back. Love, love, love!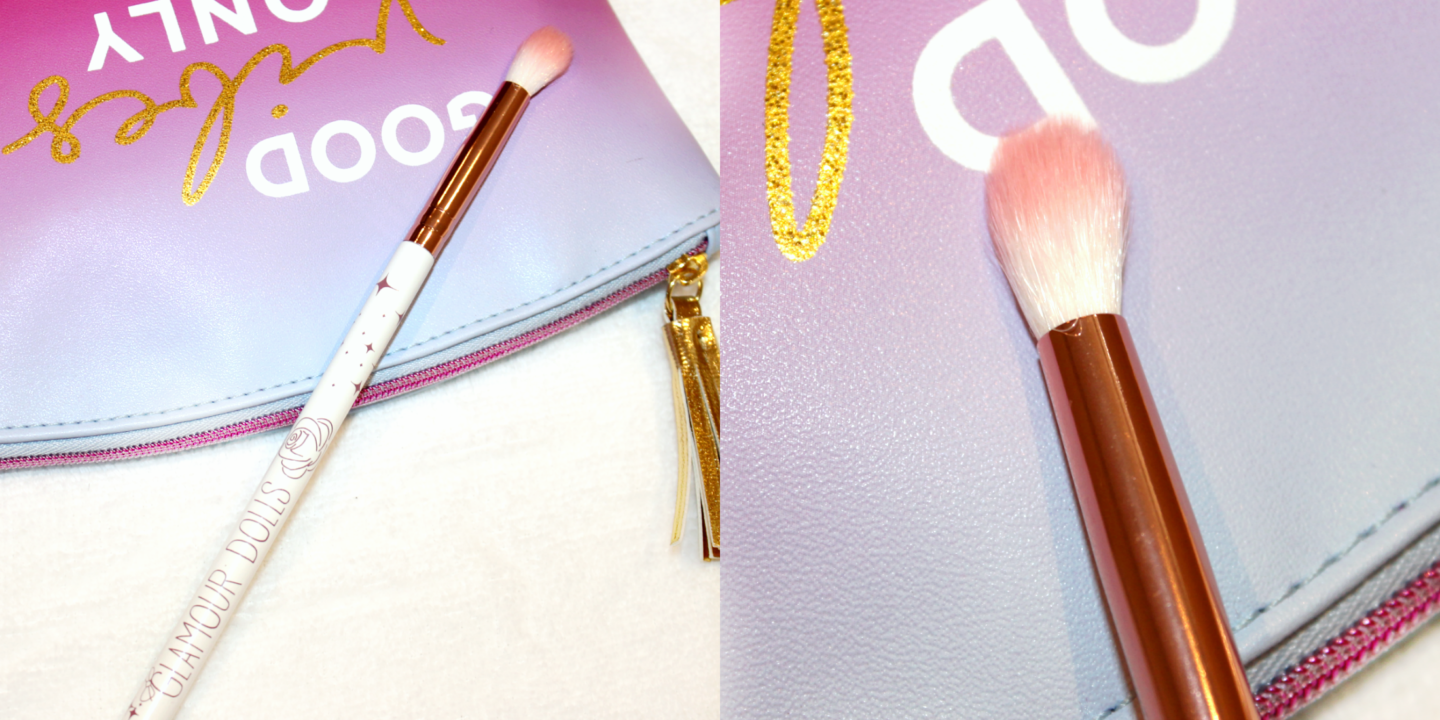 ♥ Glamour Dolls Romantic Rose Blending Brush
There's nothing I love more than getting new makeup brushes and especially when they look as cute as this one! I love the rose-gold and pink details and the quality of the brush is pretty decent as well. It's not fluffy enough to blend out colors in the crease, but perfect to apply a color initially before blending it out even more using a different brush.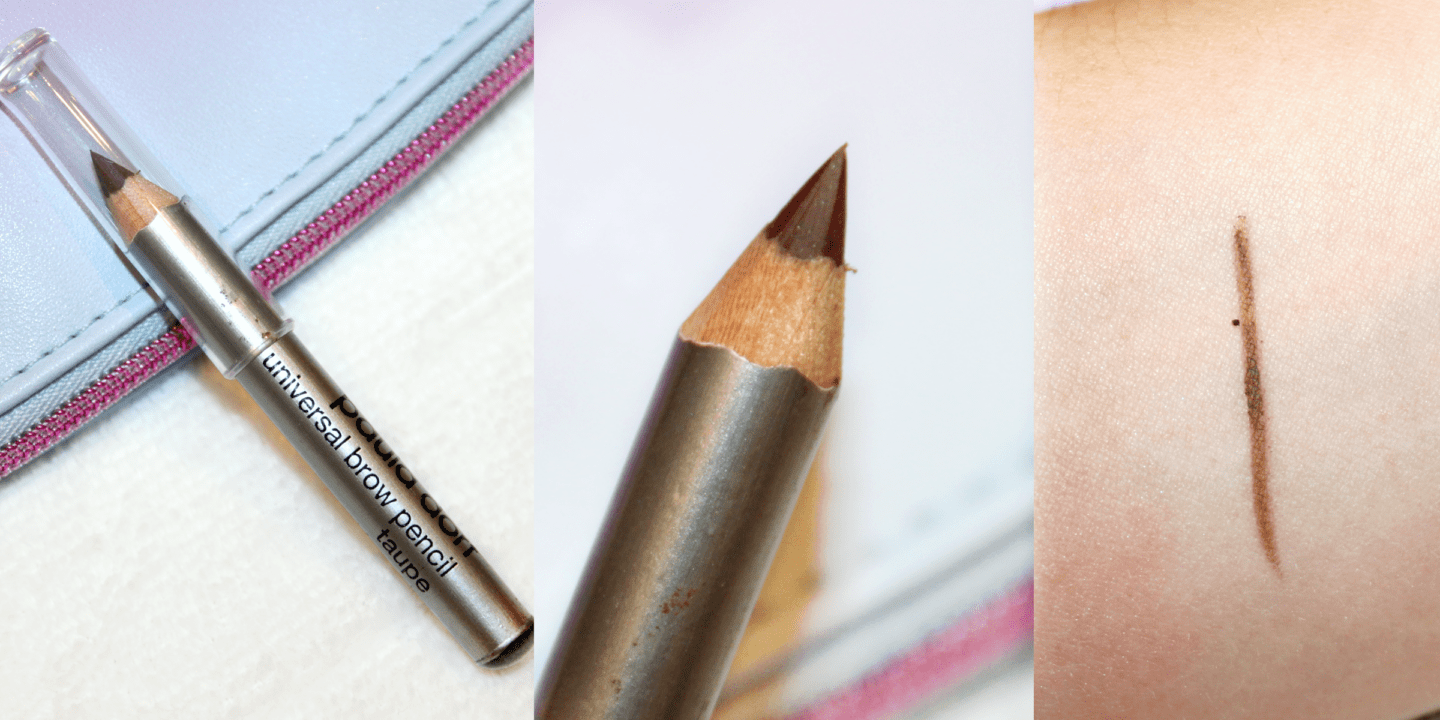 ♥ Paula Dorf Cosmetics Mini Universal Brow Pencil in Taupe
First of all, I think this products is soooo tiny, which is already a downside for me. The product itself was nothing special. It lost its sharp point really quickly, the color was too dark and it just wasn't precise enough. I did enjoy the fact that the pencil felt very waxy, but overall I'm just not the biggest fan of this product.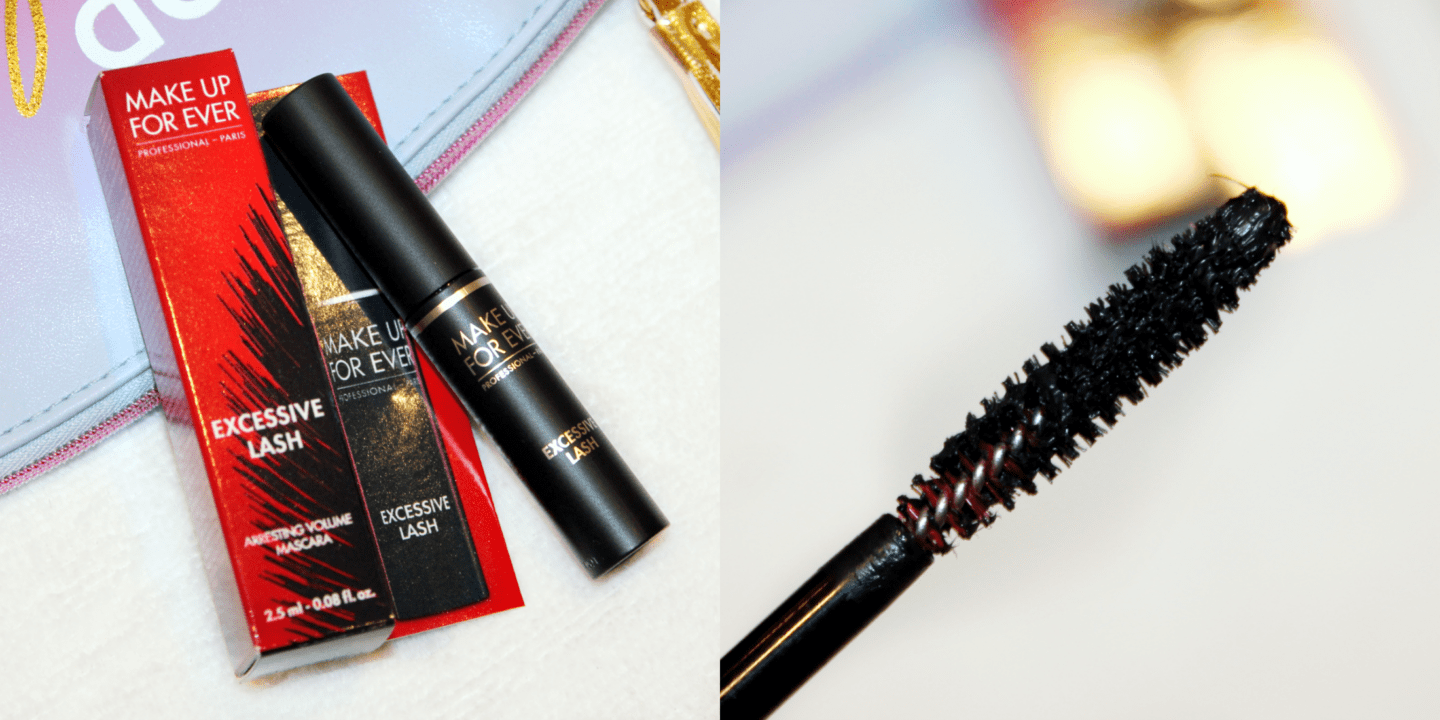 ♥ Make Up For Ever Excessive Lash Arresting Volume Mascara (not cruelty-free)
This mascara was okay, but nothing spectacular. It added some volume and length, but didn't really grab onto my lashes as I would've wanted it to.
Overall, this month was pretty good, aside from the fact that there was a non-cruelty-free product in my bag. I will continue using it off camera and won't talk about it on my blog since I don't promote nor support that brand. However, I loved the design of this month's bag and am totally in love with my Pacifica blush duo and Glamour Dolls brush!
Do you have a subscription to Ipsy? If so, comment what was in your bag for August!