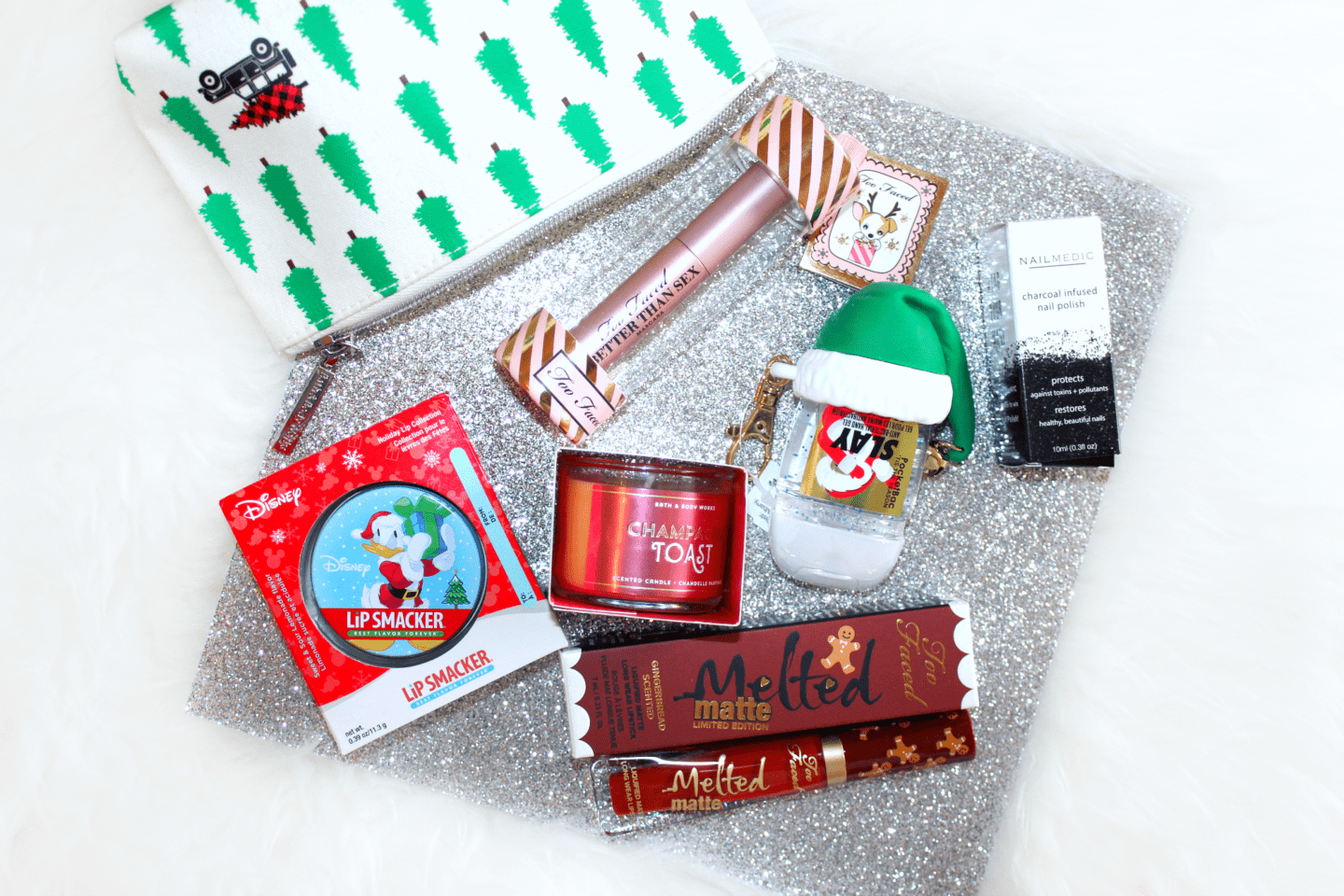 Hey loves! Sorry I haven't been posting a ton on my blog. I just got back from being in Canada for 8 months, which has been really hectic and stressful. On top of that, I'm trying to do Vlogmas every single day and I'm working full-time, so there's just not enough hours in the day to do all the things I would like to get accomplished. However, I'll do my best to post more often on my blog, because I love writing so so so much!
I wanted to come back with a bang, which is why today's post is all about my Christmas makeup & beauty giveaway! Just like last year, I decided to host a little giveaway. This is my way of giving back to my supporters during this magical time of the year! I purchased a few goodies in Canada which I thought you guys might like and might not be able to get your hands on here in Europe (or at least not as easily). The giveaway prizes & rules are listed down below, but you can enter using this link. Entering is super easy, so I hope I can make one of you happy with this giveaway!
GIVEAWAY PRIZES
♥ Bath & Body Works Cosmetics Bag
♥ Bath & Body Works Slay PocketBac Anti-Bacterial Hand Gel
♥ Bath & Body Works Elf's Hat PocketBac Holder
♥ Bath & Body Works Champagne Toast Scented Candle
♥ Nailmedic Charcoal Infused Nail Polish in 'Volcanic Ash'
♥ Too Faced LE Melted Matte Liquified Matte Lipstick in 'Gingerbread Man'
♥ Too Faced Better Than Sex Mascara Ornament
♥ Lip Smacker Disney Lip Balm
GIVEAWAY RULES
♥ This giveaway is only for my European followers (sorry, international giveaway coming soon!)
♥ One winner
♥ You must be 18 years or older or have a parent's consent
♥ Subscribe to my Youtube channels (and social media, optional)
♥ Giveaway ends on Christmas day and the winner will be contacted via Youtube message on December 25th
Good luck!