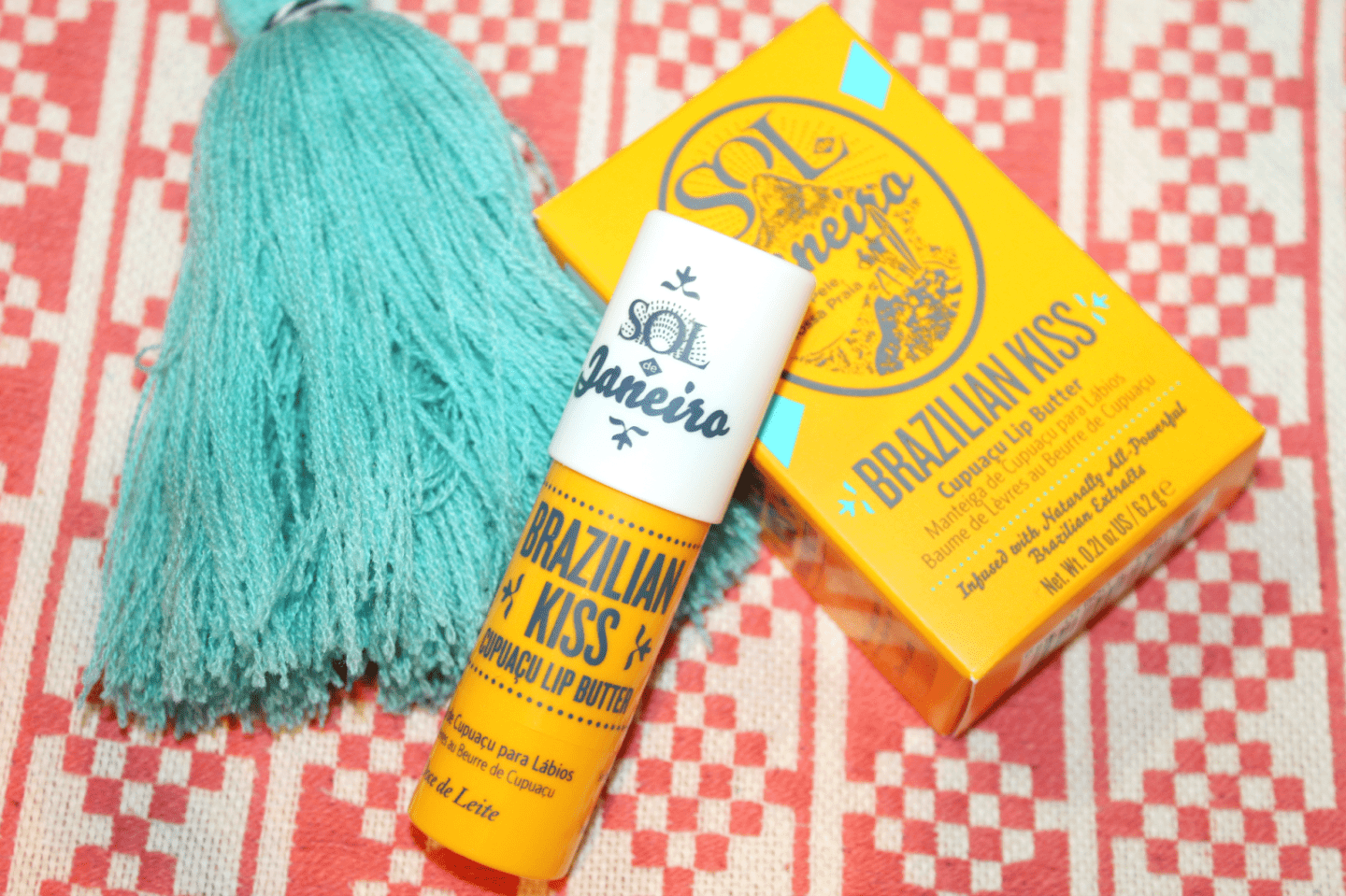 The Brazilian Bum Bum Cream by Sol De Janeiro has been loved by many beauty influencers over the past years. I, for one, hadn't tried anything from this brand, until I set foot here in the Canadian Sephora store. I picked up a mini version of the beloved body cream and fell in love with it the moment I applied it on my skin. It's so moisturizing and the scent is more than wonderful. Unfortunately the price point is ridiculous, so picking up a full-size is going to cost me an arm and a leg. Whilst being in Sephora, I also spotted their
Kiss Cupuaçu
Lip Butter
, which intrigued me so much. After debating with myself (and wallet) for a while, I decided to go for it and try it out. Here's a look at the Sol De Janeiro Lip Butter & what I think about this product!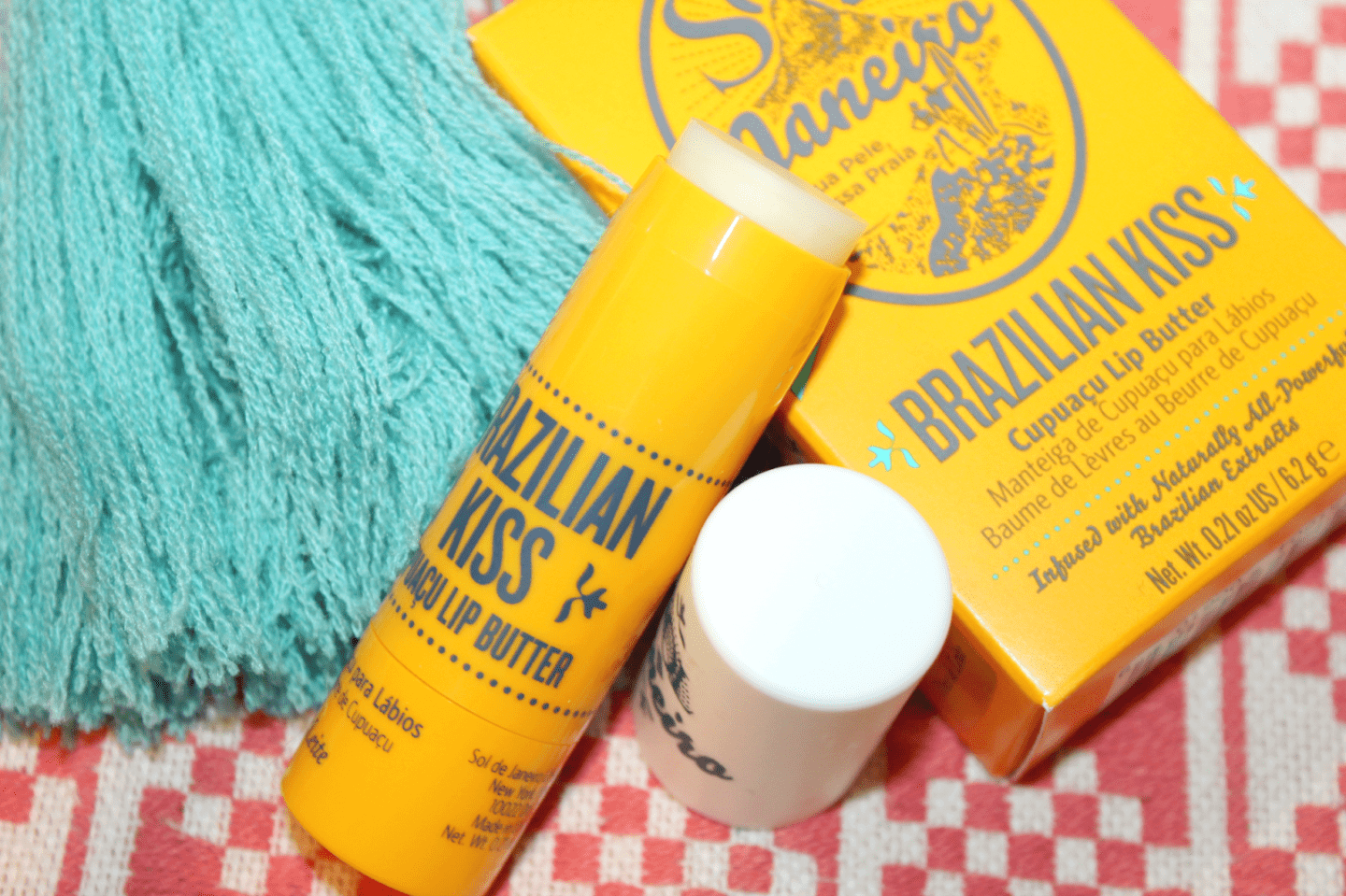 The lip balm comes housed in a rather large cardboard box, which adds a nice (fancy) touch. The packaging of the actual product is rather bulky, but in this case I don't really mind that, I think it looks kind of cool. The design is very reminiscent of their Bum Bum Cream as it also has yellow, white and grey details. The cap comes off easily, yet stays on in your purse and you just have to twist up the balm using the bottom.
Brand's description:
"In Brazil, we love kissing 

Sensuous Brazilian lips have a secret, a lip
butter infused with nourishing Cupuaçu, Açaí and Coconut Oil, leaving them soft
and delicious, with a dewy sheen that intensifies your natural lip color and
feels like no other. For lips meant to kiss. The Brazilian Beijo,
our kiss, is a full-on, full-body experience that begins with the lips and
takes over like a Rio wave."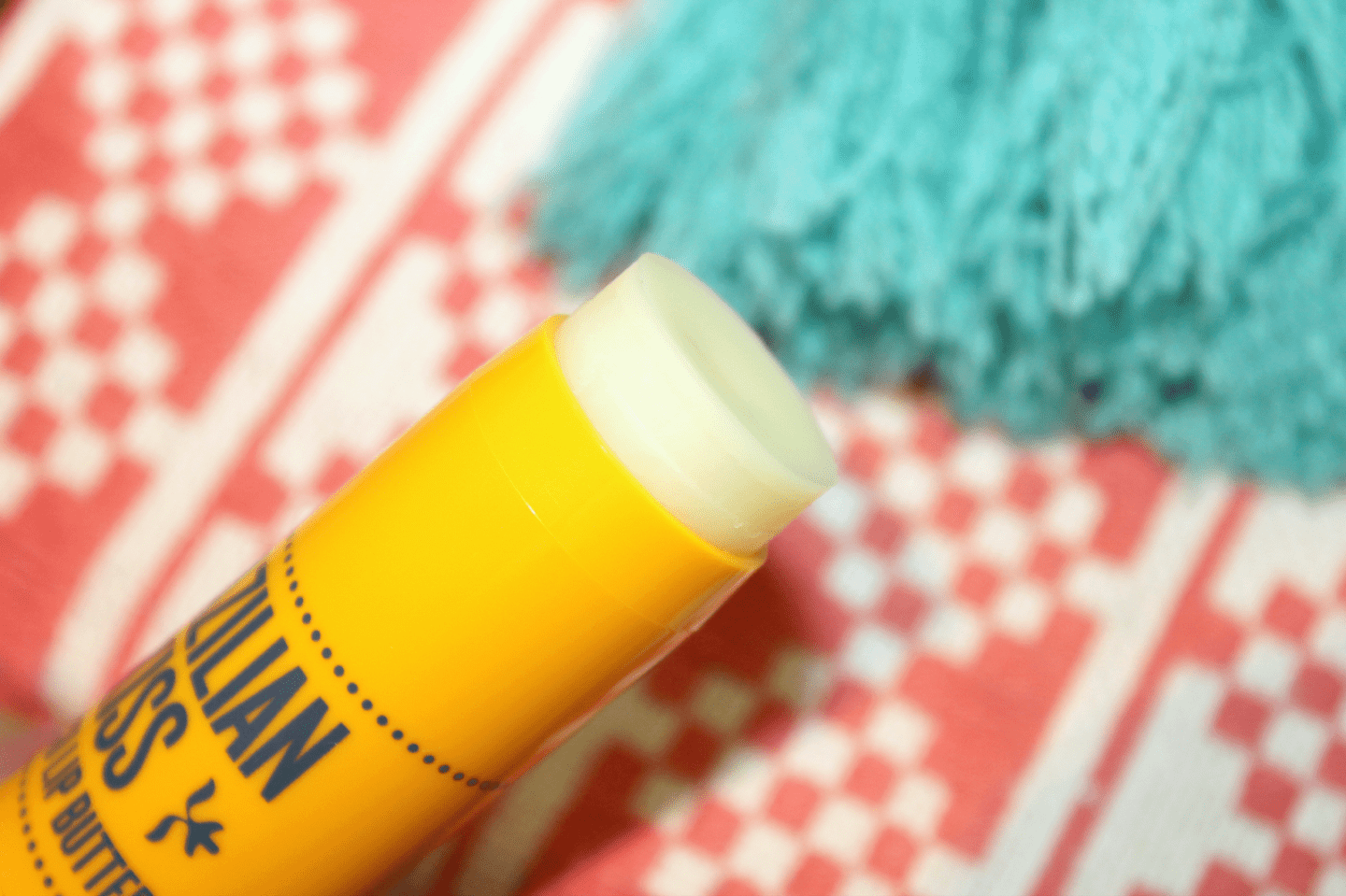 This lip balm does an excellent job at nourishing the lips and making them feel soft and smooth. The color is transparent, but it leaves your lips with a subtle sheen that enhances the natural lip color just a tiny but. The moisturized feel on the lips stays for a couple of hours, even after it has faded away.
That being said, the application isn't the easiest due the bulky, large and flat size of the actual balm. It's quite hard to apply this lip balm only on your lips, I usually get some around it as well, which isn't a big deal when I'm not wearing makeup but not the most convenient with a full face of foundation on.
This lip butter is infused with powerful natural Brazilian extracts such as:
 Cupuaçu Butter: Amazonian butter full of fatty-acids, Phytosterols and Polyphenols, all powerful
ingredients that lock in the moisture and restore the skin's elasticity.
Coconut Oil: Melts easily into the skin, softens, conditions and moisturizes.
Açaï: Antioxidant super fruit that helps keep the skin healthy and young.
Of course, this lip butter has an amazing scent, as do all the Sol De Janeiro products. The Doce de Leite fragrance is very sweet, not too overpowering and quite addicting.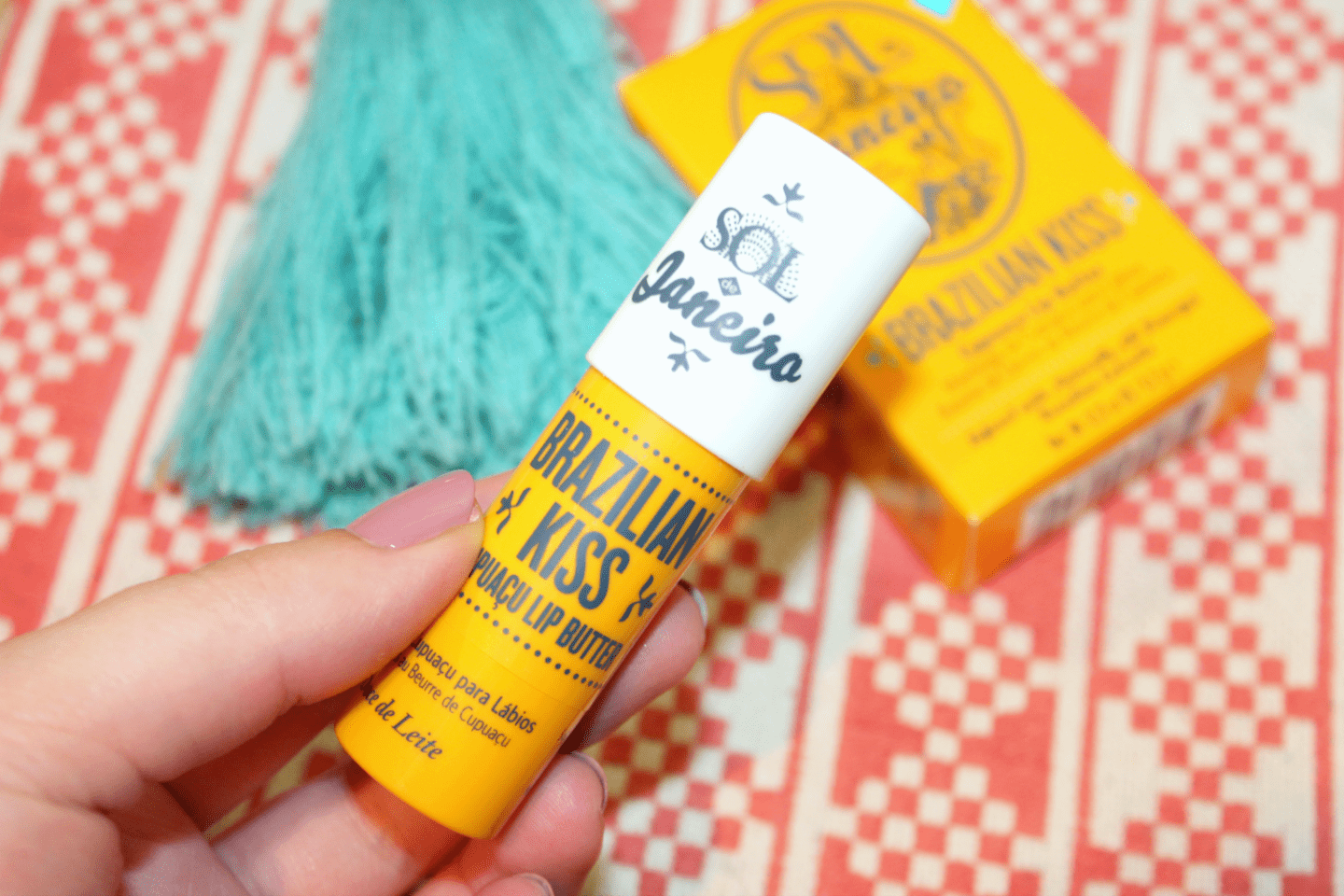 Overall, this lip balm is super nice and hydrates my lips perfectly. The scent is addictive and I adore the packaging, I just don't love the price as much. For 20 dollars, a lip balm should work wonders on my lips. Don't get me wrong, I really like this product, it just doesn't do wonders or overwhelm me.
The Sol De Janeiro Lip Butter is available on the Sephora website (& in stores) for US $18 / CAD $23 (6.2 g). You can also order yours on the official Sol De Janeiro website for the same price. I definitely think the price is quite high considering the amount of product you get, but at the same time I do really really enjoy this product.