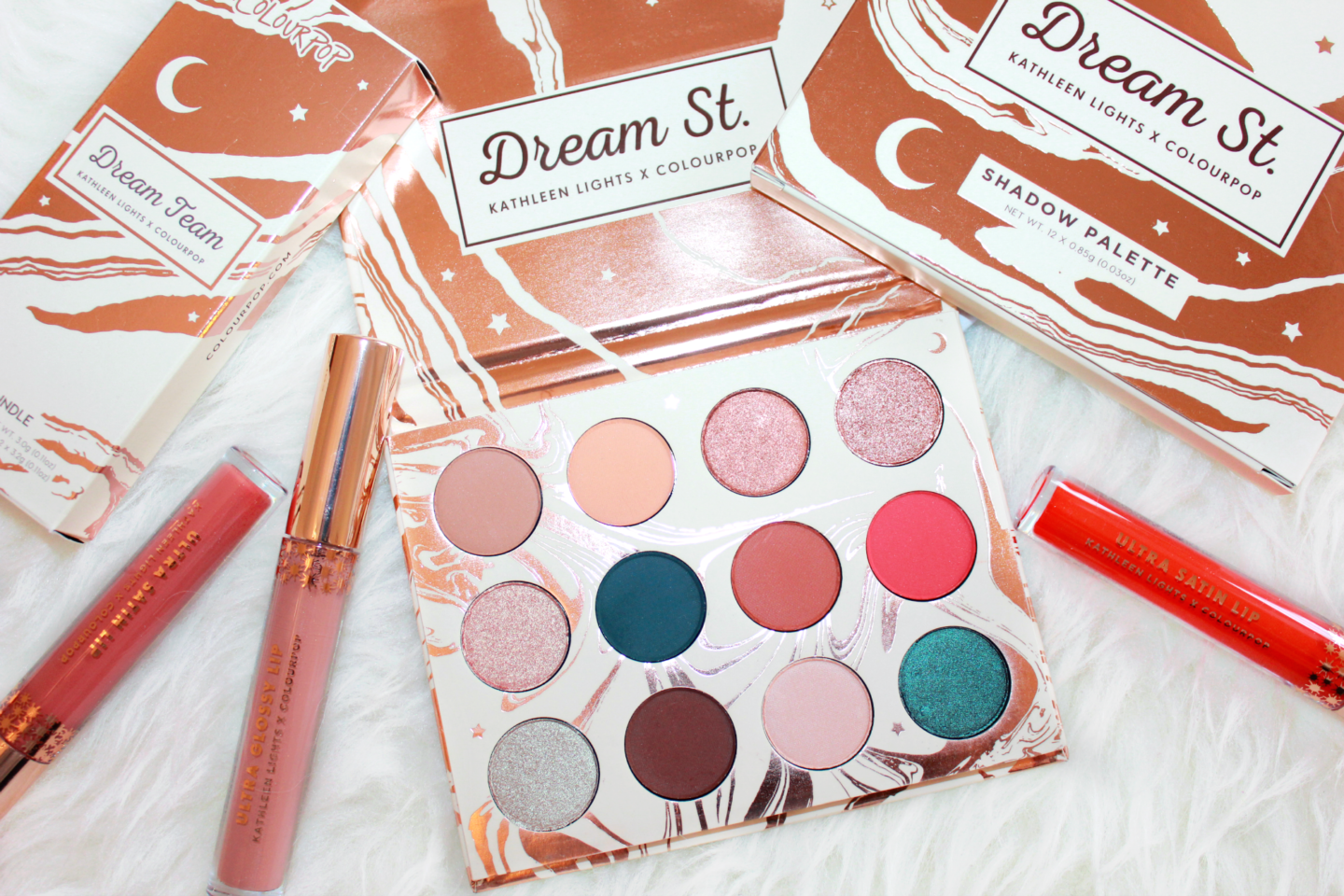 I'm back with another makeup review, finally!! To get back into the swing of things, I thought I would start off with one of the most exciting makeup releases I've purchased in a while. If you didn't know already, one of my favorite beauty influencers, Kathleen Lights, has collaborated once again with one of my favorite brands, Colourpop. She has such an amazing taste in makeup, which translates into her new "Dream" collection so well. This time, they released an eyeshadow palette & lip bundle and I decided to order the entire 4-piece collection.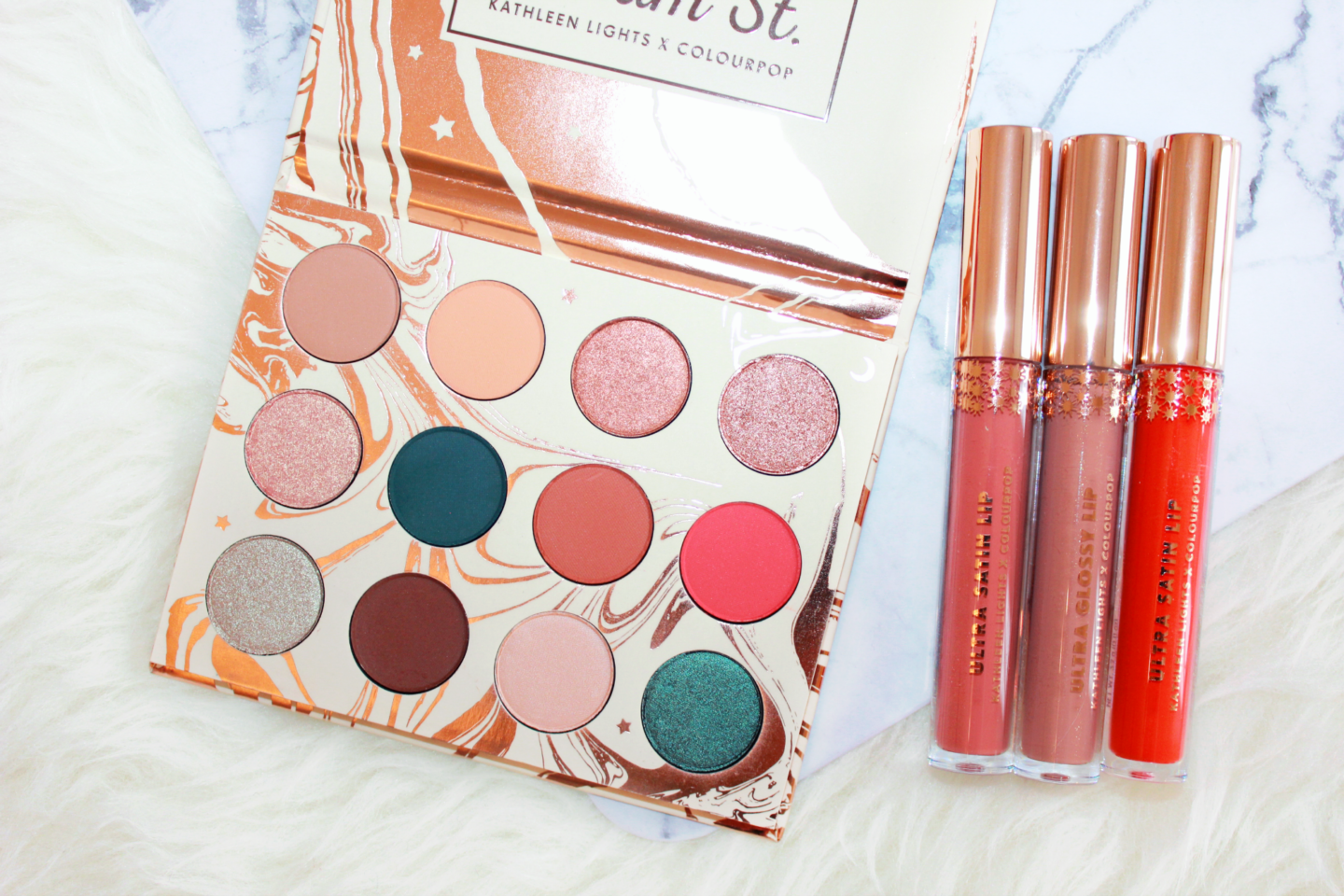 The Dream Collection on collaboration with Kathleen Lights is probably about the 4th or 5th collab they've done (think of "Where The Light Is" quad, "Aquarius" lipstick,…). Her Dream collection comes with the Dream St. Shadow Palette & Dream Team Lip Bundle. The Lip Bundle comes with 3 lippies, which are also available to purchase individually.
About the brand
For those of you who are unfamiliar with Colourpop, they're an online makeup brand that uses social media and influencers in the most perfect way. They're on top of every single trend within the industry and are known for their affordable prices and high-quality makeup. I've been ordering from their website for over 2 years now, even before they started shipping internationally. Their iconic Super Shock Shadows, Lippie Stix,… I'm just a really big fan of their (cruelty free) products! As of recently, they're also available at Sephora with limited items. However, this collection is exclusive to their website.
Dream St. Shadow Palette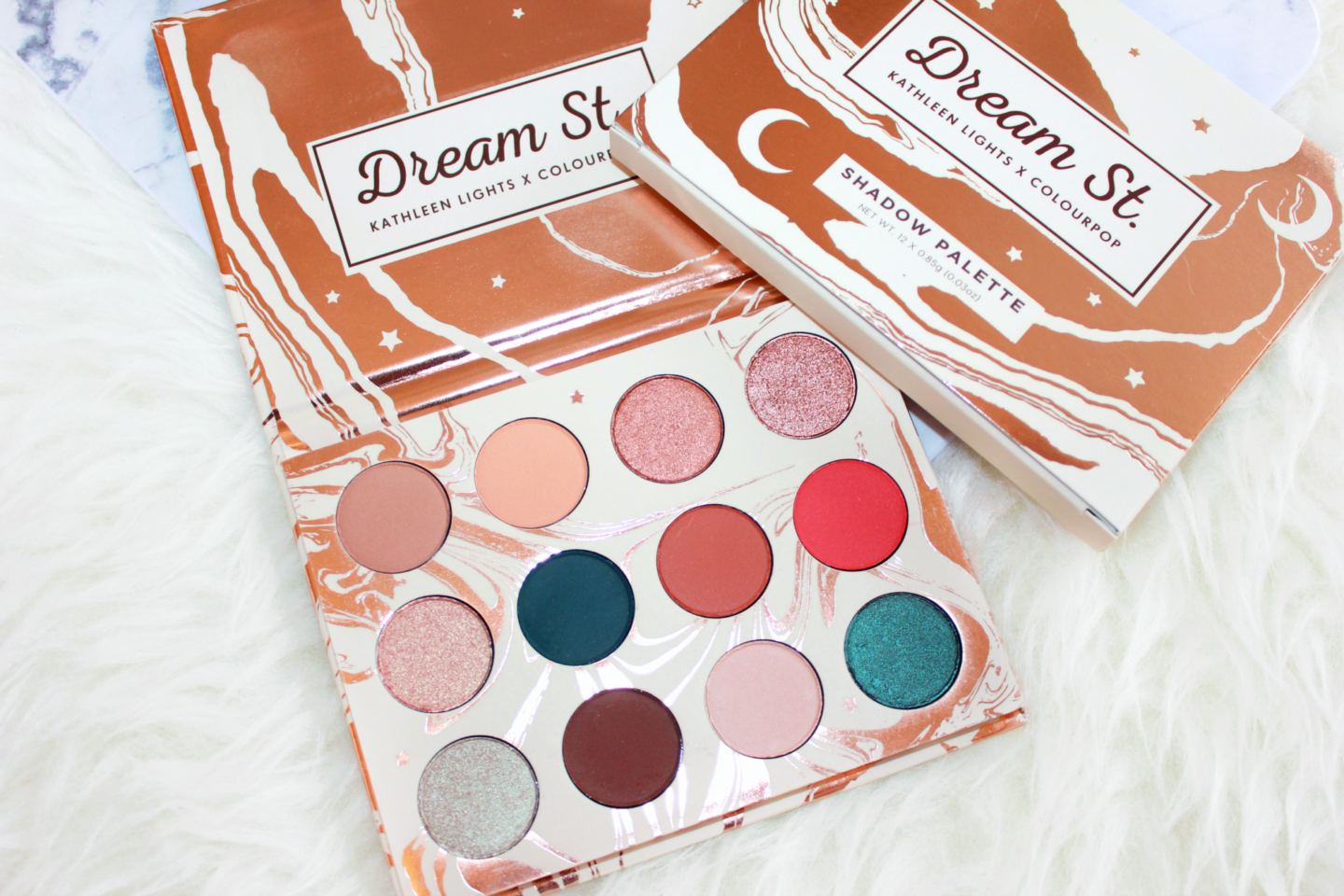 With this eyeshadow palette, it was love at first sight. Ever since I saw her announce this collab, I was in awe of the Dream St. Shadow Palette. There is something about this combination of warm-toned neutrals with a few pops of color here and there that just looks absolutely beautiful to me. This in combination with the variety in finishes (matte, satin & metallic), makes it even more attractive. Thanks to the shades she carefully selected, I'm able to create an everyday neutral look, but I can also step out of my comfort zone and mix in a few colors.
Brand's Description
Don't blink, even for a second! You don't want to miss our dreamiest palette yet. Super versatile warm toned nudes with rich pops of colour can take your look from heavenly to out of this world in only a few swipes. Mattes, metallics, satins – every shadow is buttery soft and so easy to blend. Think you can find a better palette? Dream on.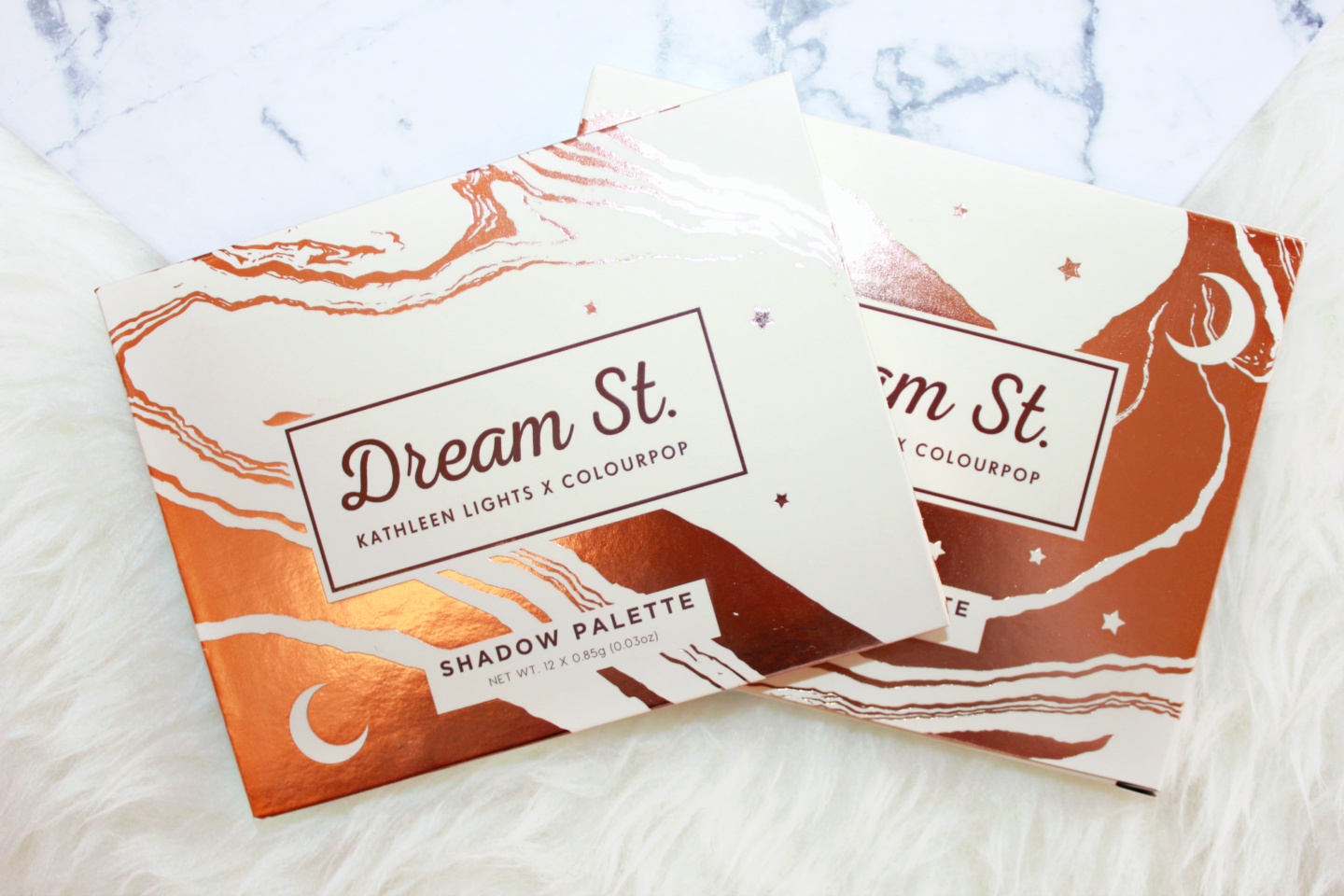 Packaging
I'm a huge fan of the 16 pan shadow palettes Colourpop has been releasing lately. They're high-quality, sturdy cardboard palettes that are super compact and perfect to stack (and collect hehe). They also have a magnetic closure, which adds a more luxurious feel to them. However, Kathleen's palette is the prettiest one Colourpop has released so far. The size is the exact same as their other 16 pan palettes, but the design is next level. This packaging is truly what dreams are made of. The rose gold and beige marble all throughout the palette (even on the inside) paired with the stars and moon "night sky" vibe make this palette look so magical. It's just breathtakingly beautiful, especially for such an affordable brand.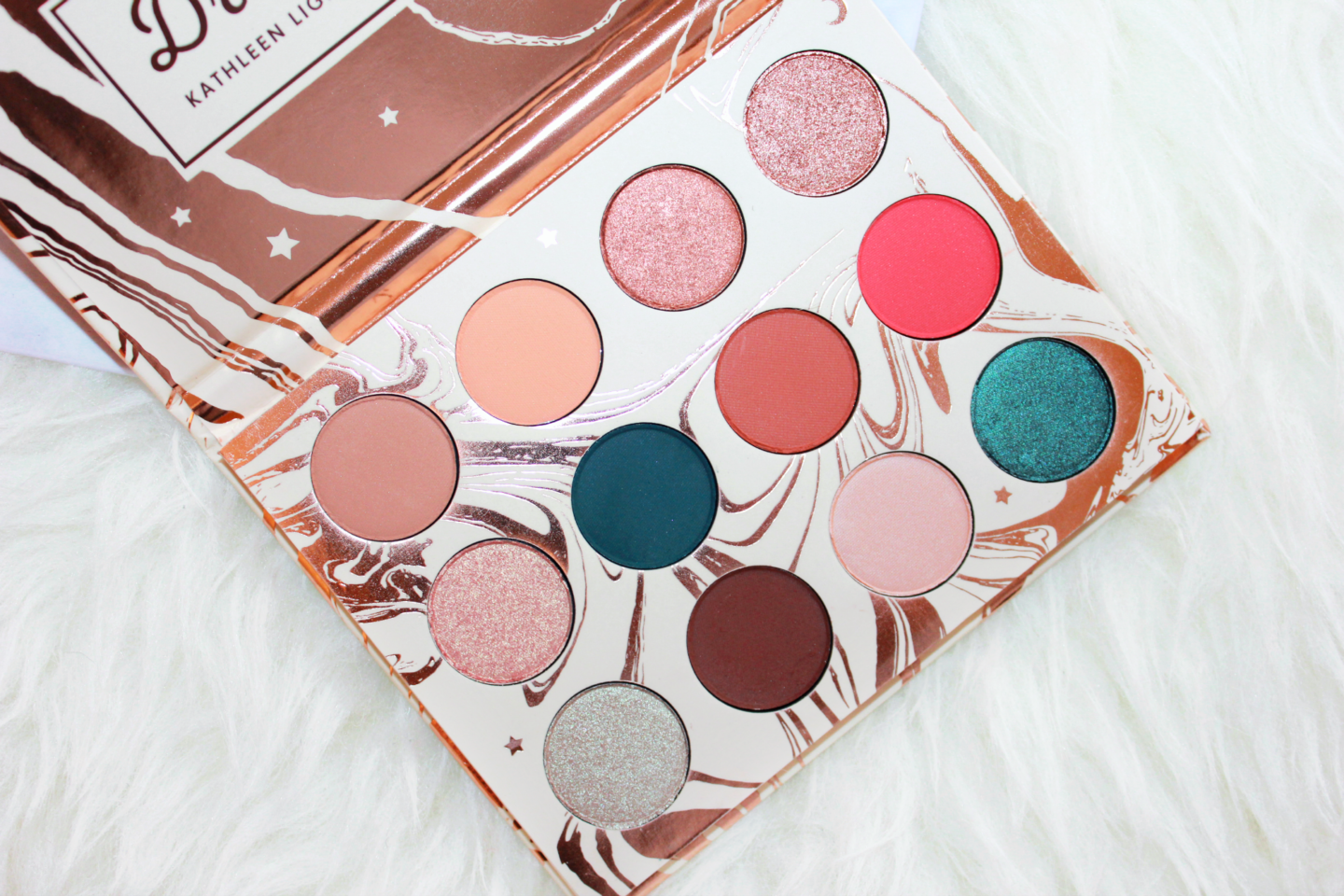 There are only two (small) remarks I have with the Colourpop 16 pan palettes. Firstly, the pans are a little bit smaller than the individual pans. However, I don't find this to be a deal-breaker since it comes down to only $1 per eyeshadow when you buy the palettes. Secondly, the names of the shades are printed on the back, which is a little bit inconvenient for me as a beautyblogger / vlogger, but the average consumer won't really mind that I assume. I did hear Colourpop plans on printing the names underneath each pan in the future, which is great!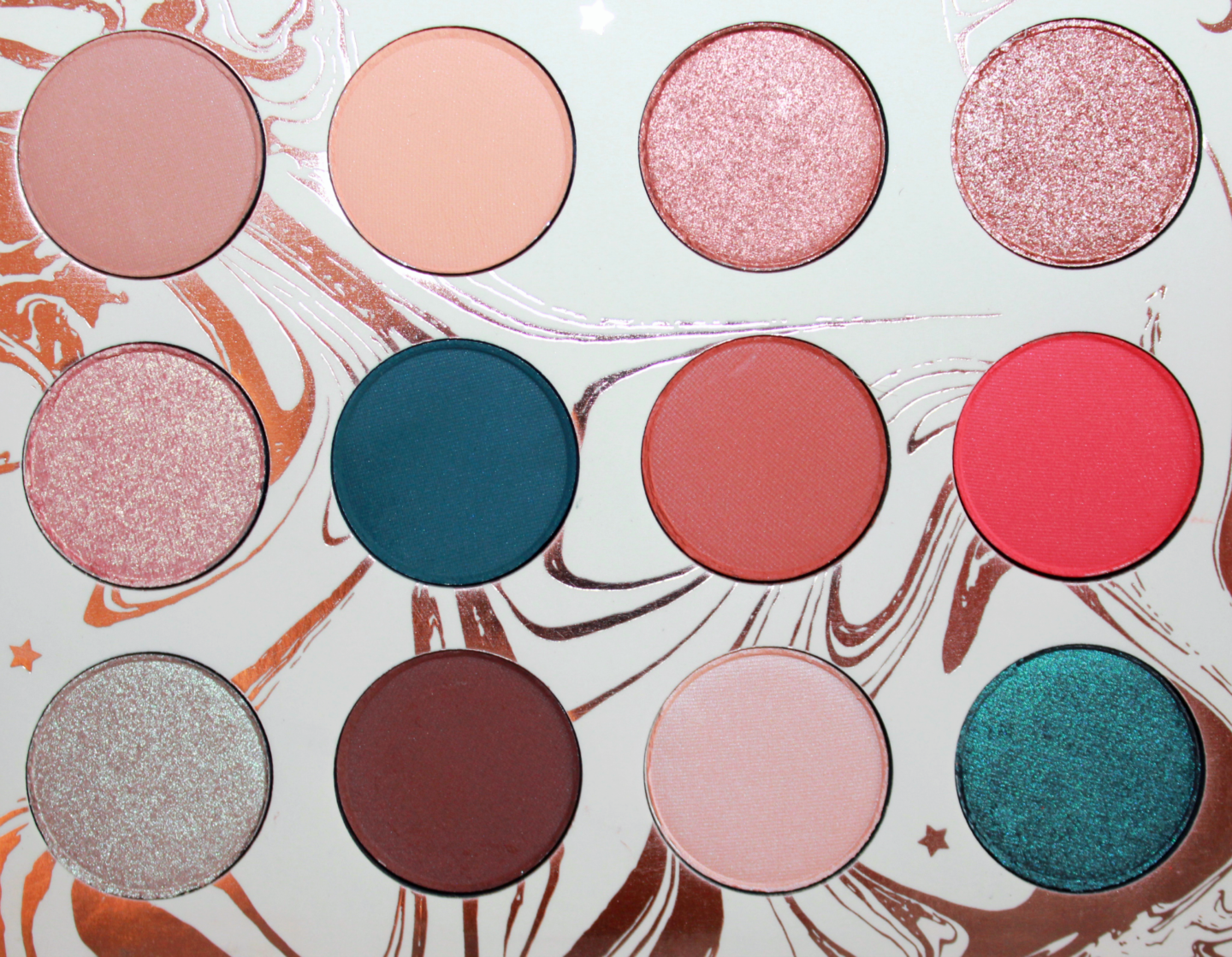 I just can't seem to get over how gorgeous the shade selection is! Kathleen did an excellent job mixing these neutrals and hues of blues and oranges. Let's move on to some swatches!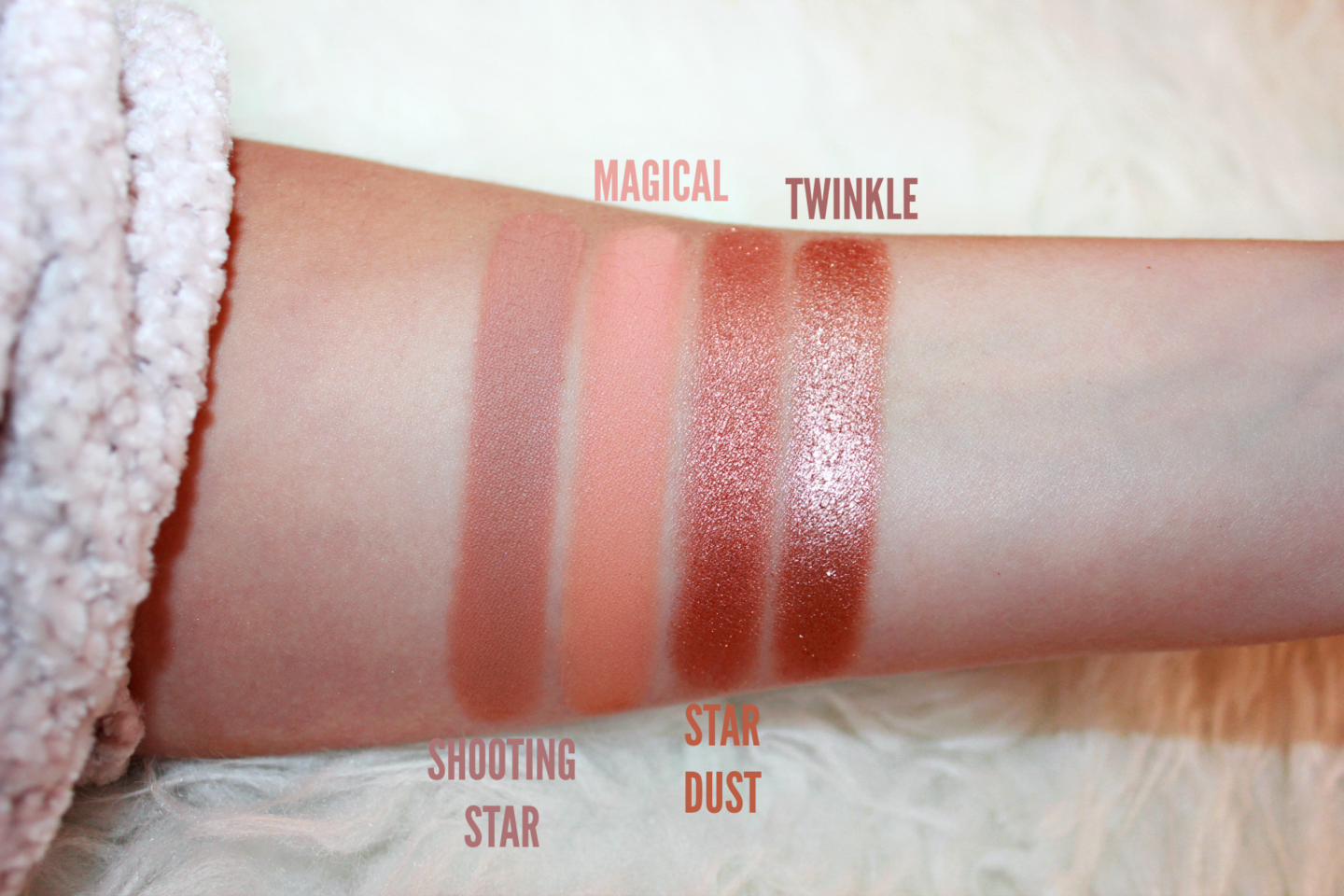 ♥ Shooting Star: a soft warm medium brown with a matte finish. I'm so happy to see this perfect crease shade in this palette! It's really smooth and doesn't have any fall-out.
♥ Magical: a soft warm yellow peach with a matte finish. Magical is the perfect transition shade and has an amazing texture. It's buttery, pigmented and super easy to work with.
♥ Star Dust: a light copper with a metallic finish. Star Dust is such an eye-catcher with a beautiful reflect and intense color pay-off!
♥ Twinkle: a rose gold with a metallic finish. I would've liked to see a bigger difference between Star Dust and Twinkle, as they look very similar. The texture is also identical, although I would say Twinkle has a bit more of a true metallic finish and look to it.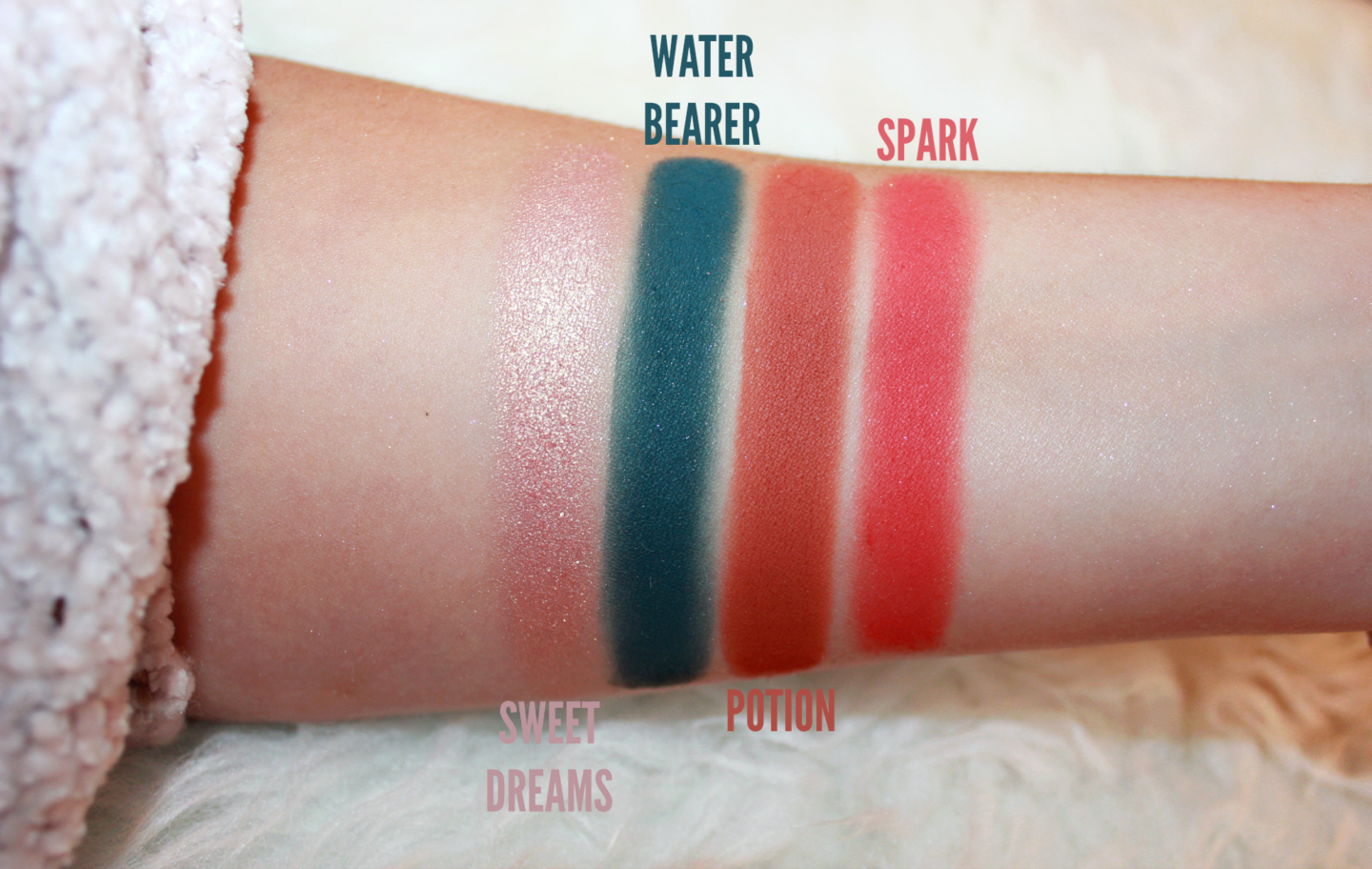 ♥ Sweet Dreams: a peachy pink champagne with a metallic finish. Although Sweet Dreams feels a little bit dryer in the pan, it has a beautiful reflect to it. It does need some building up since it's more on the sheer side.
♥ Water Bearer: a cool toned teal with a matte finish. Water Bearer is packed with pigment, fully opaque and surprisingly, I don't experience any fall-out with this shade.
♥ Potion: a bright rustic red with a matte finish. This is again a great shade to have in any eyeshadow palette as it's a true staple for me. The texture is a little bit on the dryer side, but luckily I don't have any trouble when it comes to blending Potion out.
♥ Spark: a neon orange red with a matte finish. This is such a beautiful pop of color, however it definitely needs a lot of building up since it's more on the sheer side. I also notice that once I start to blend my shadows, Spark tends to disappear a little bit. This is definitely a shade that needs a bit more work, but it's so worth it!
♥ Kaleidoscope: a nude silver with a metallic finish. Although this shade is a little bit chunky, the color pay-off is insane! It's such a rich silver that makes any look stand out even more! It's super creamy and easy to apply with an opaque finish.
♥ Elfish: a dark reddish brown with a matte finish. Elfish is surprisingly easy to work with and blends out like a dream. The pigmentation is also pretty crazy for a matte brown!
♥ Moony: a soft beige with subtle pink undertones and a satin finish. Although this shade looks quite boring in the pan, the formula is amazing and it's the perfect subtle highlight shade. The color pay-off is a little bit sheer, but definitely buildable.
♥ Mermaid Boy: a deep teal with a metallic finish. Mermaid Boy is such a beautiful pop of color that has a lot of pigment and feels really creamy. It's a shade you do have to work with a little since it applies a bit chunky, but luckily there's barely any fall-out.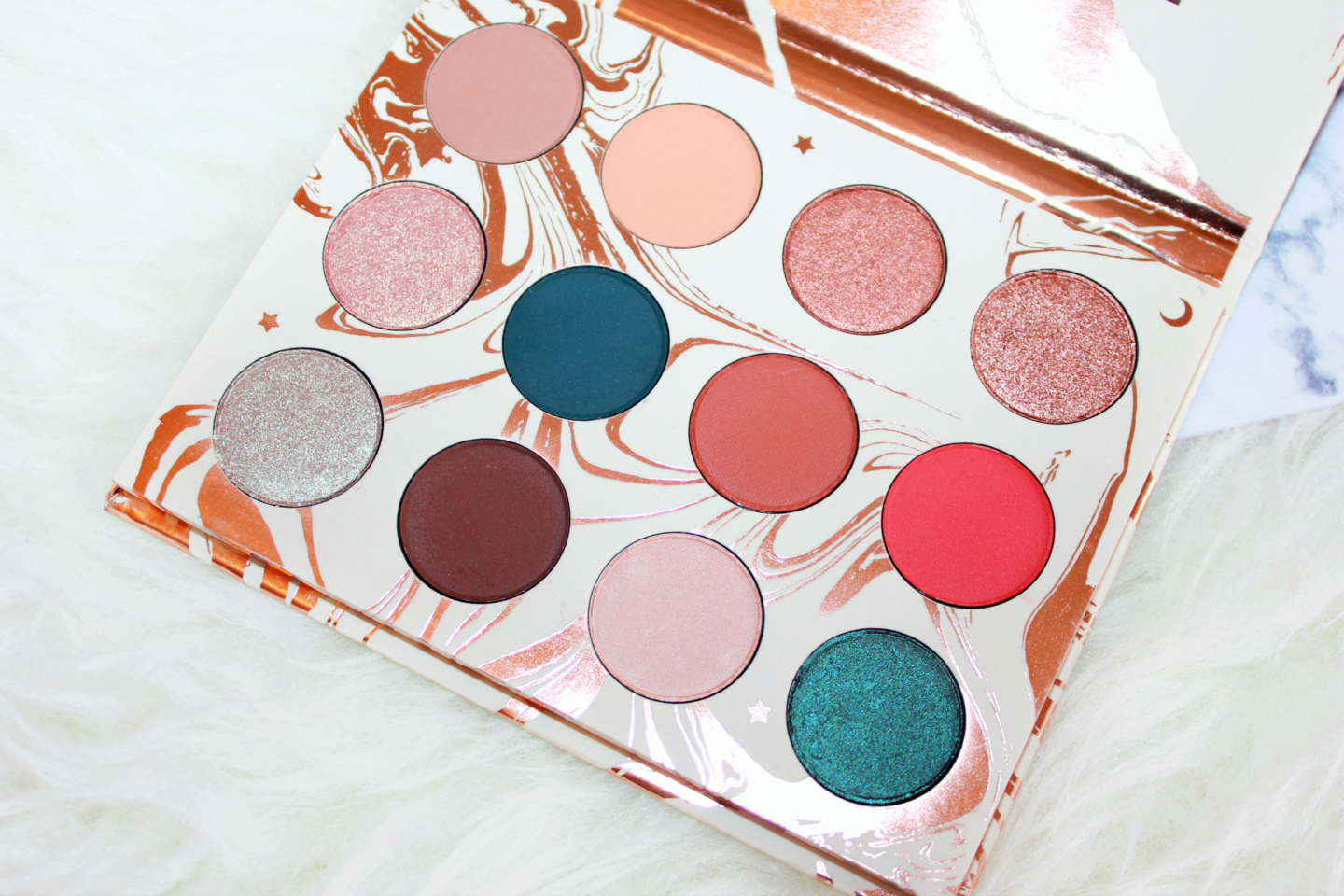 When it comes to the formula, there are definitely some that perform better than others.  Some were a little bit chunky, sheer or dry, but overall I'm pretty pleased with how these shadows perform! The mattes are really easy to blend but some of the shimmers do need some building up. When applying the shimmery and metallic shades, I find it's easier to use a dampened brush and / or glitter primer to get the most out of the shadows. Overall, I was able to create beautiful looks using this palette, some shades just need more work than others. But don't get me wrong, there's not one shade in this palette I absolutely hated, on the contrary, most are amazing!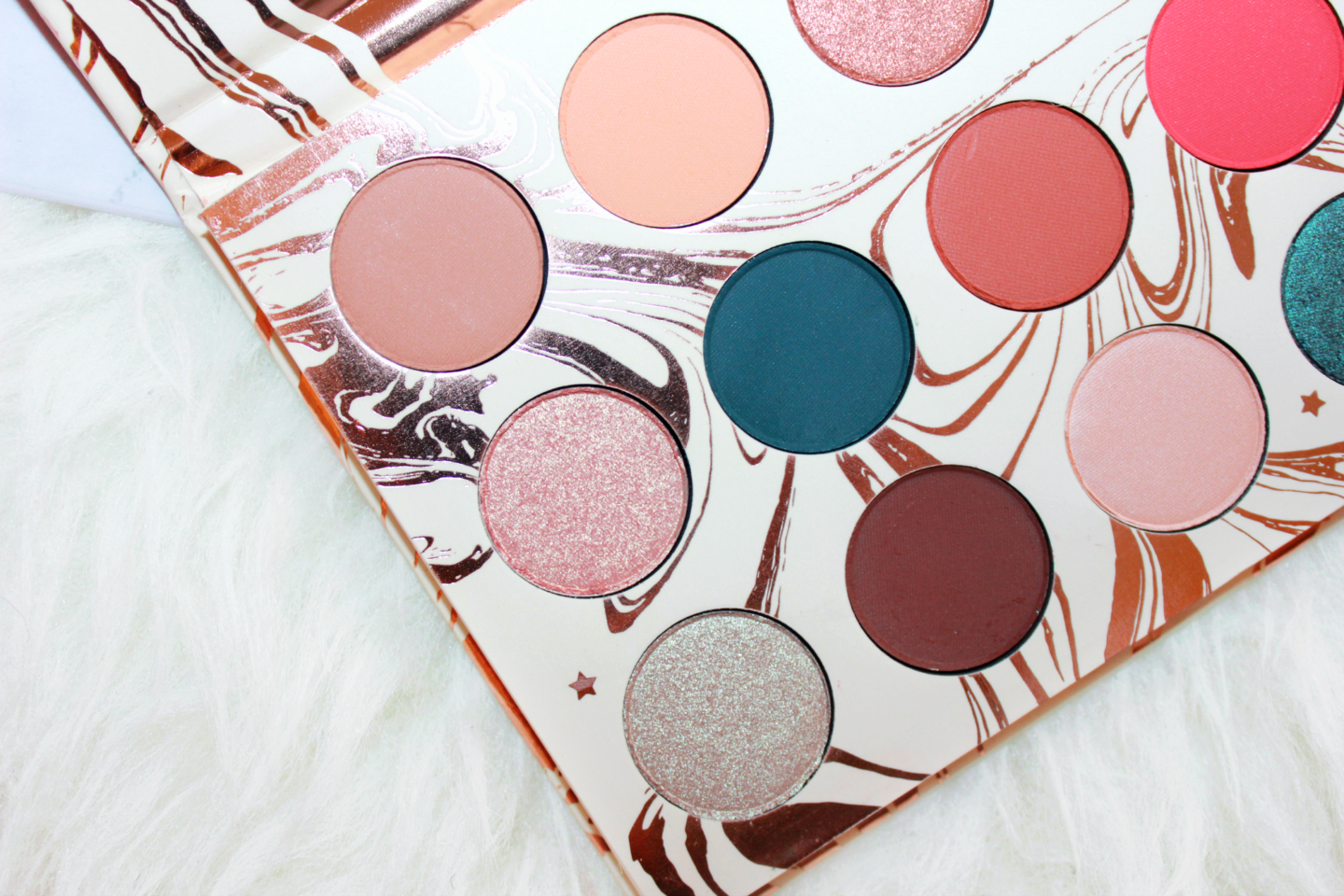 When it comes to the pigmentation, I'm pretty pleased overall! Some shades are a little bit on the sheer side, but most of the eyeshadows were really opaque and packed with pigment. The metallics are absolutely stunning and even the mattes pack some punch! Even though these are pretty pigmented, I didn't experience any fall-out when applying them, which is great! However, there definitely is a little bit of powder kick-up in the pan, which is quite normal when shadows are so pigmented.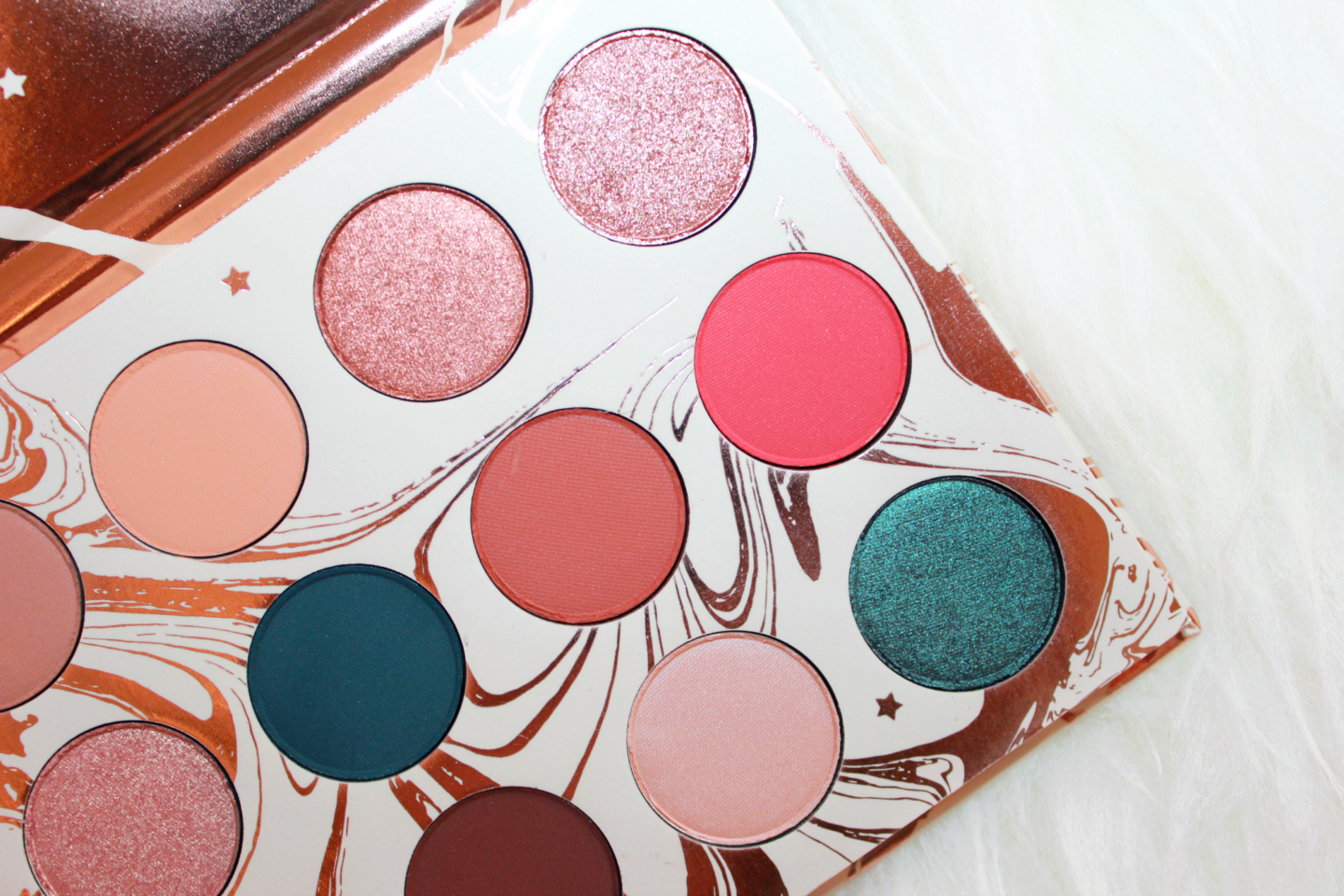 My personal favorite shades are Magical, Twinkle, Water Bearer and Kaleidoscope. Those are the shades I think I would get most use out of, however this entire shade selection is right up my alley.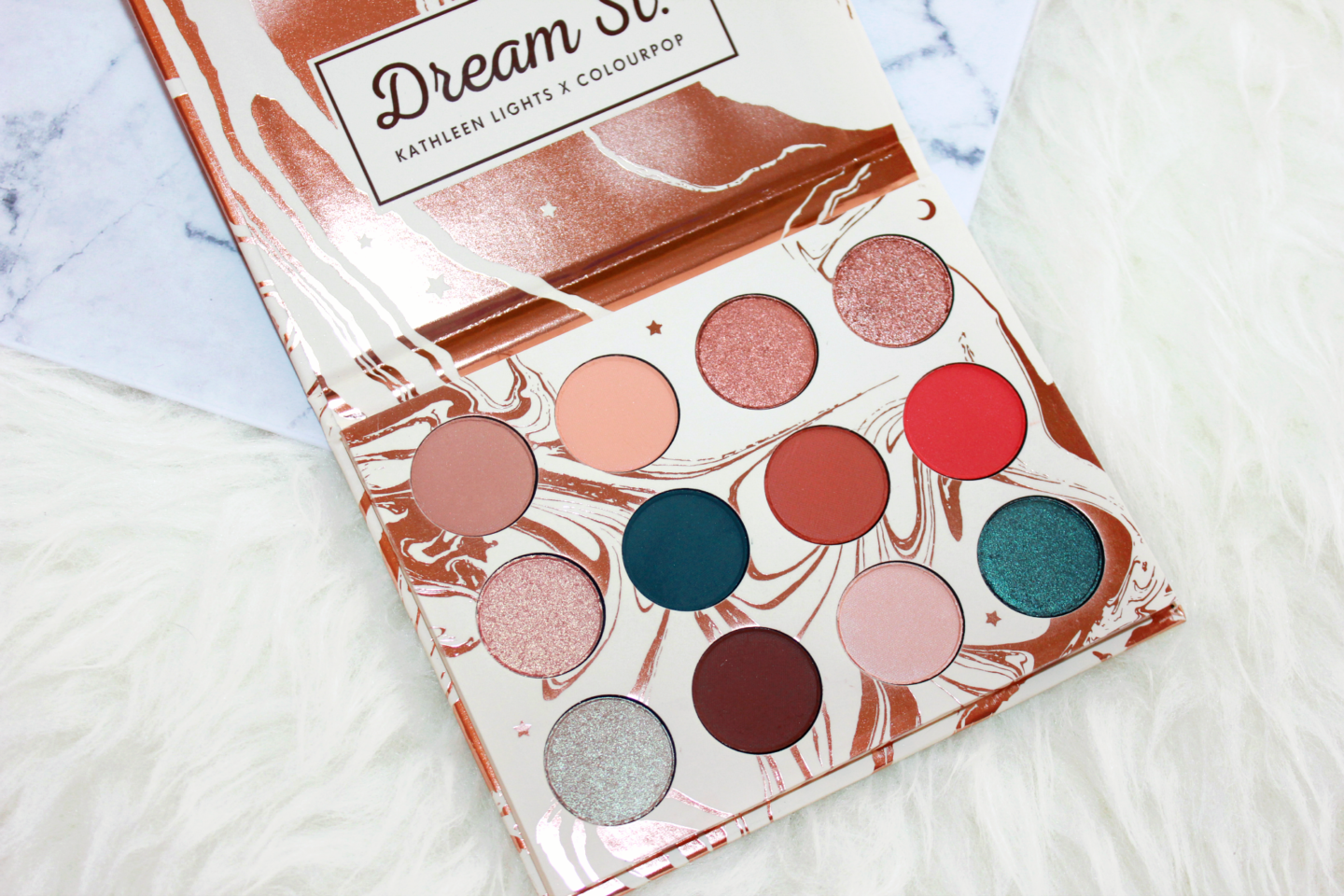 Dream St. is without a doubt my favorite eyeshadow palette Colourpop has released so far. It has the perfect mix of shades and finishes, which makes it such an incredible palette. Looking at this palette gets me so inspired and sparks my creativity, which not a lot of palettes can do these days.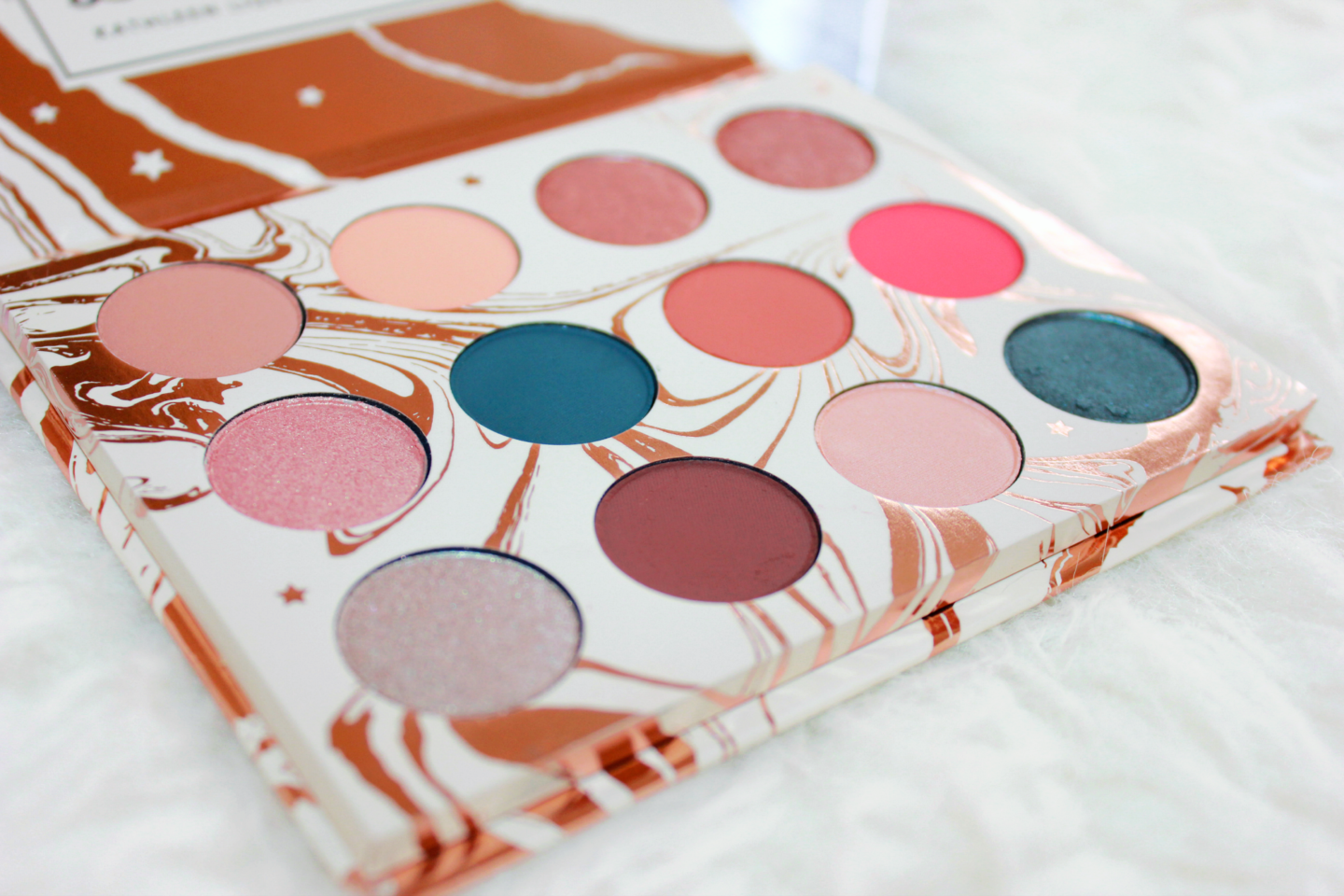 The lasting power of these eyeshadows is average. I would say I get a good 7-8 hours out of them before they start to loose some intensity. I definitely recommend using an eyeshadow base with these shadows and when you're dipping into the metallics, use a glitter primer if you have one!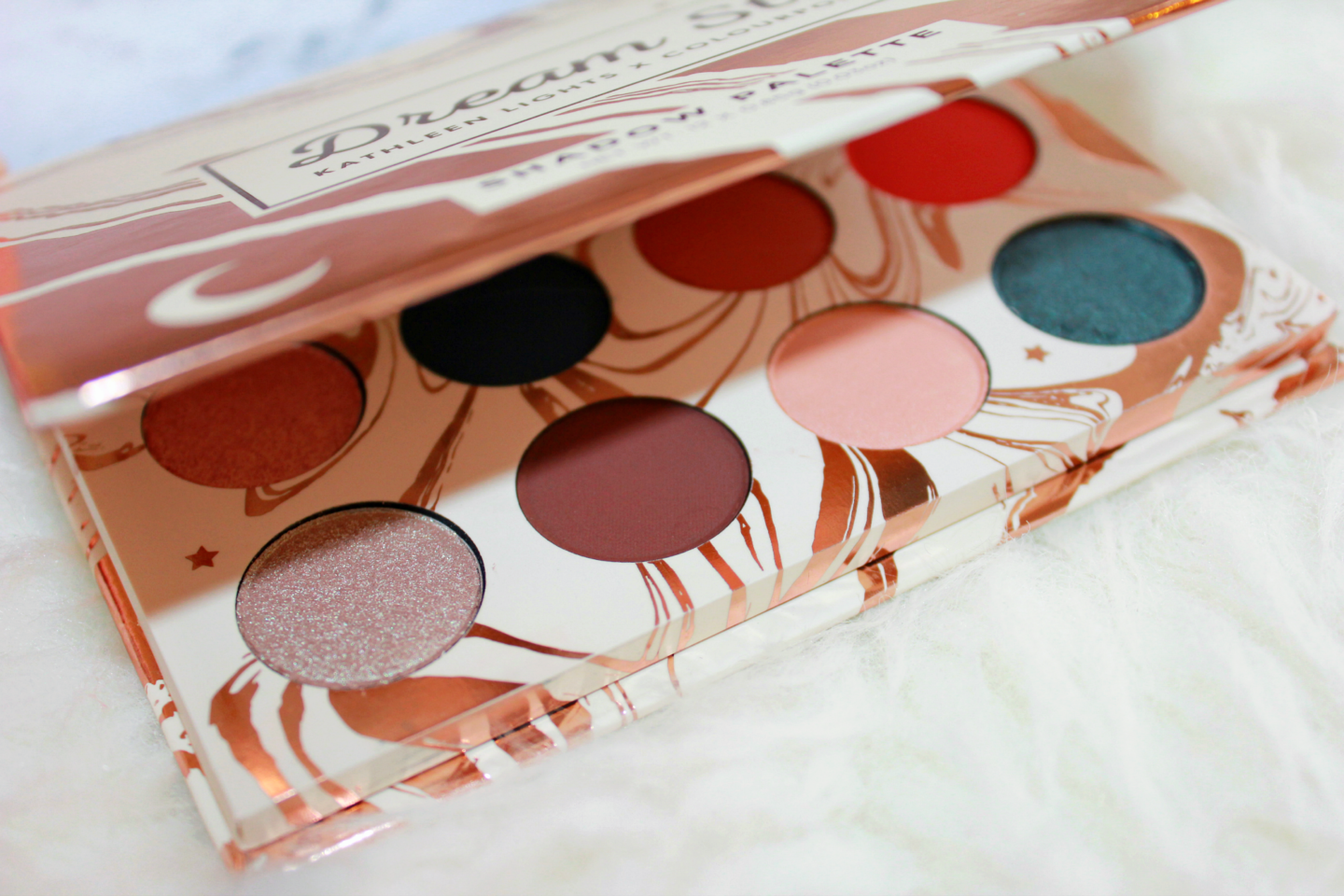 I just adore how small these palettes are, yet you get 16 shades to choose from!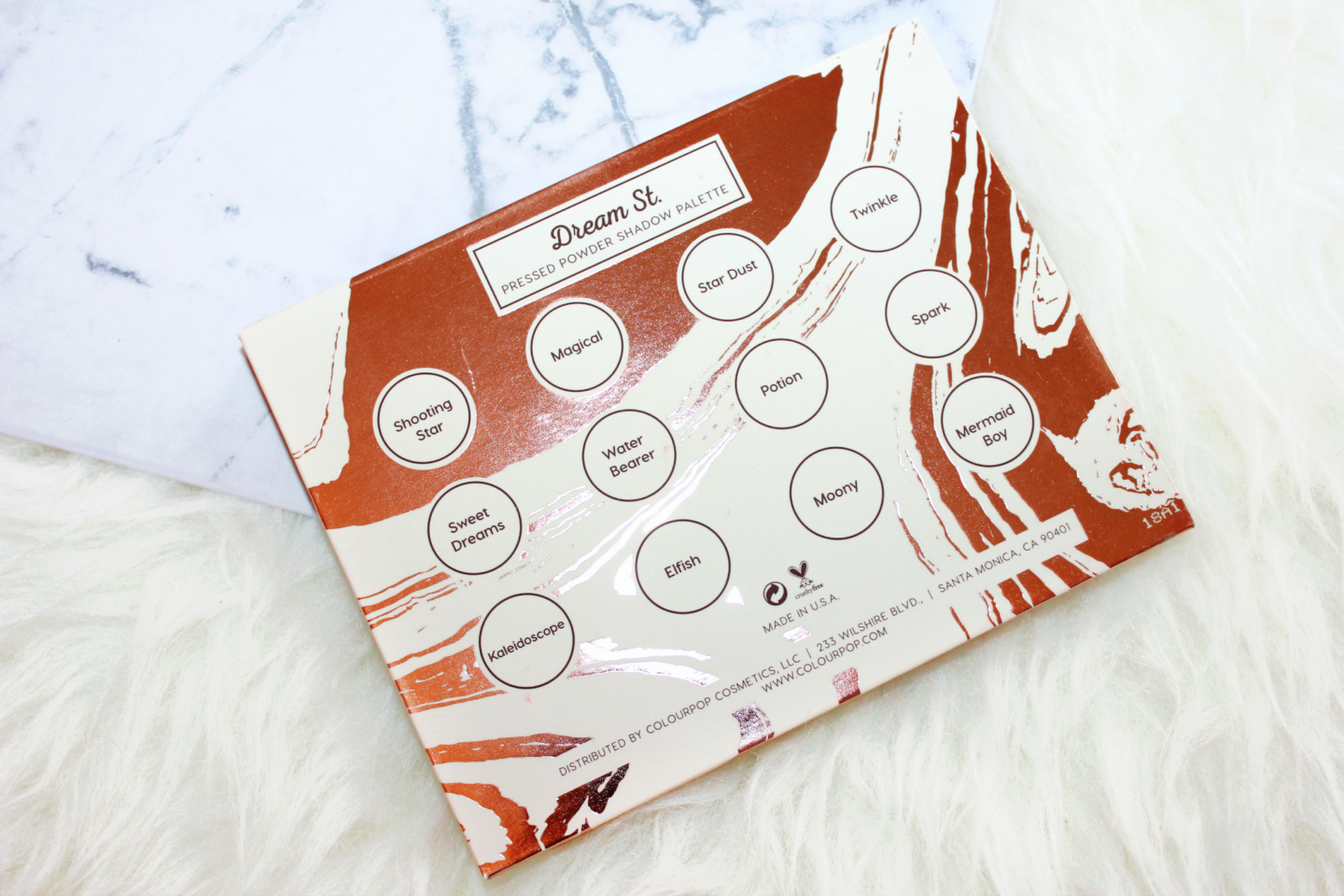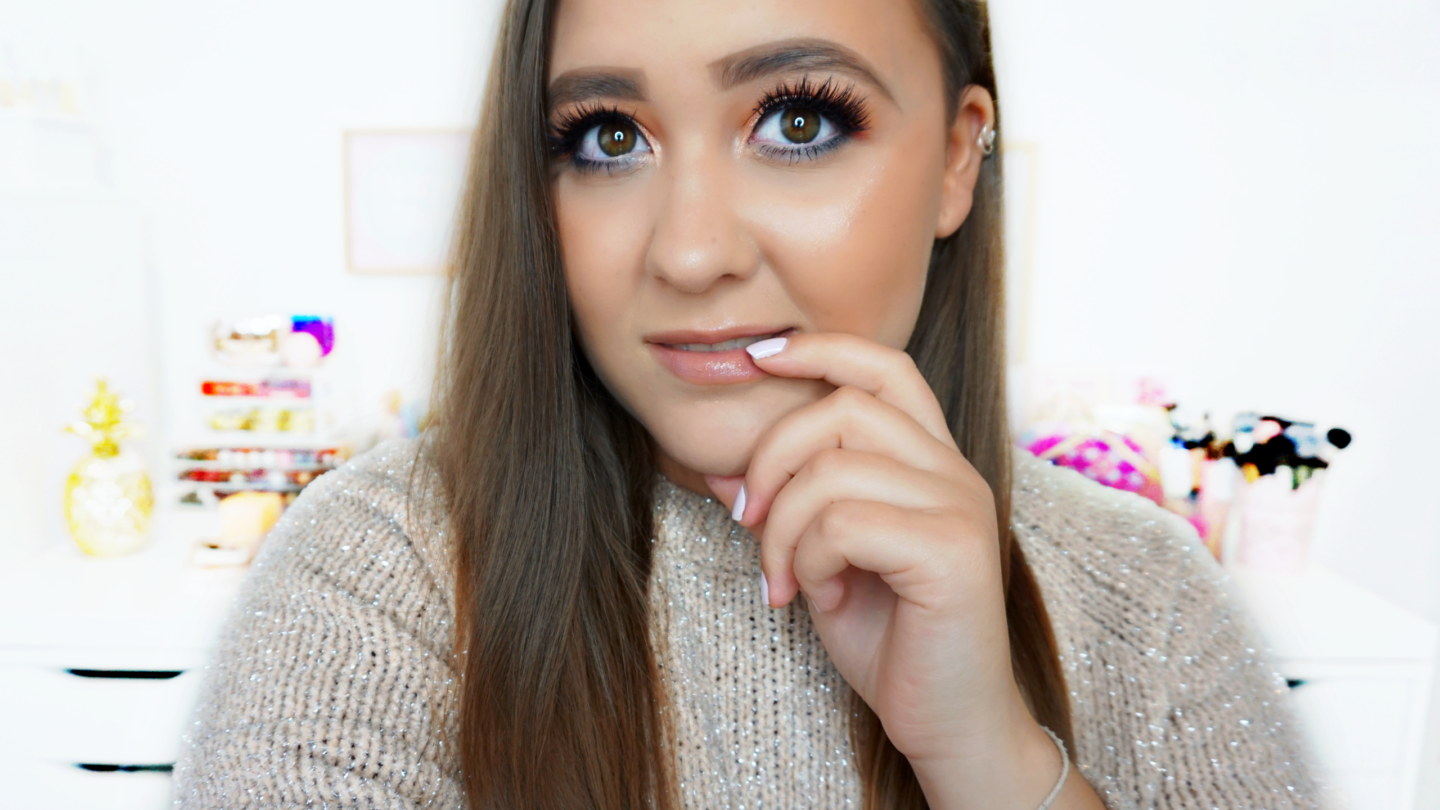 This is the look I decided to create using the Dream St. Shadow Palette. On my eyelids, I have a pretty warm-toned sunset eye going on, which I paired with a pop of blue on my lower lash line.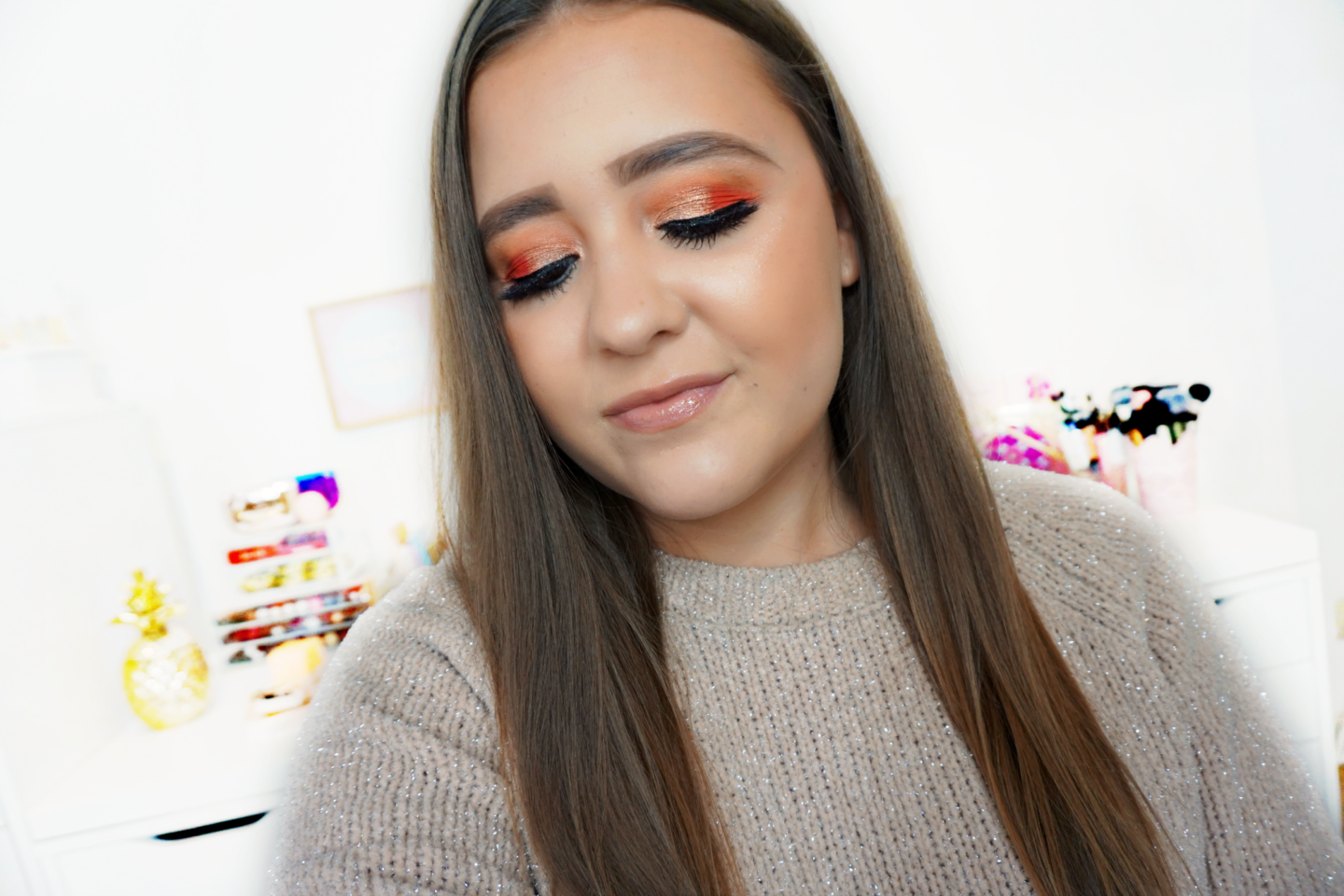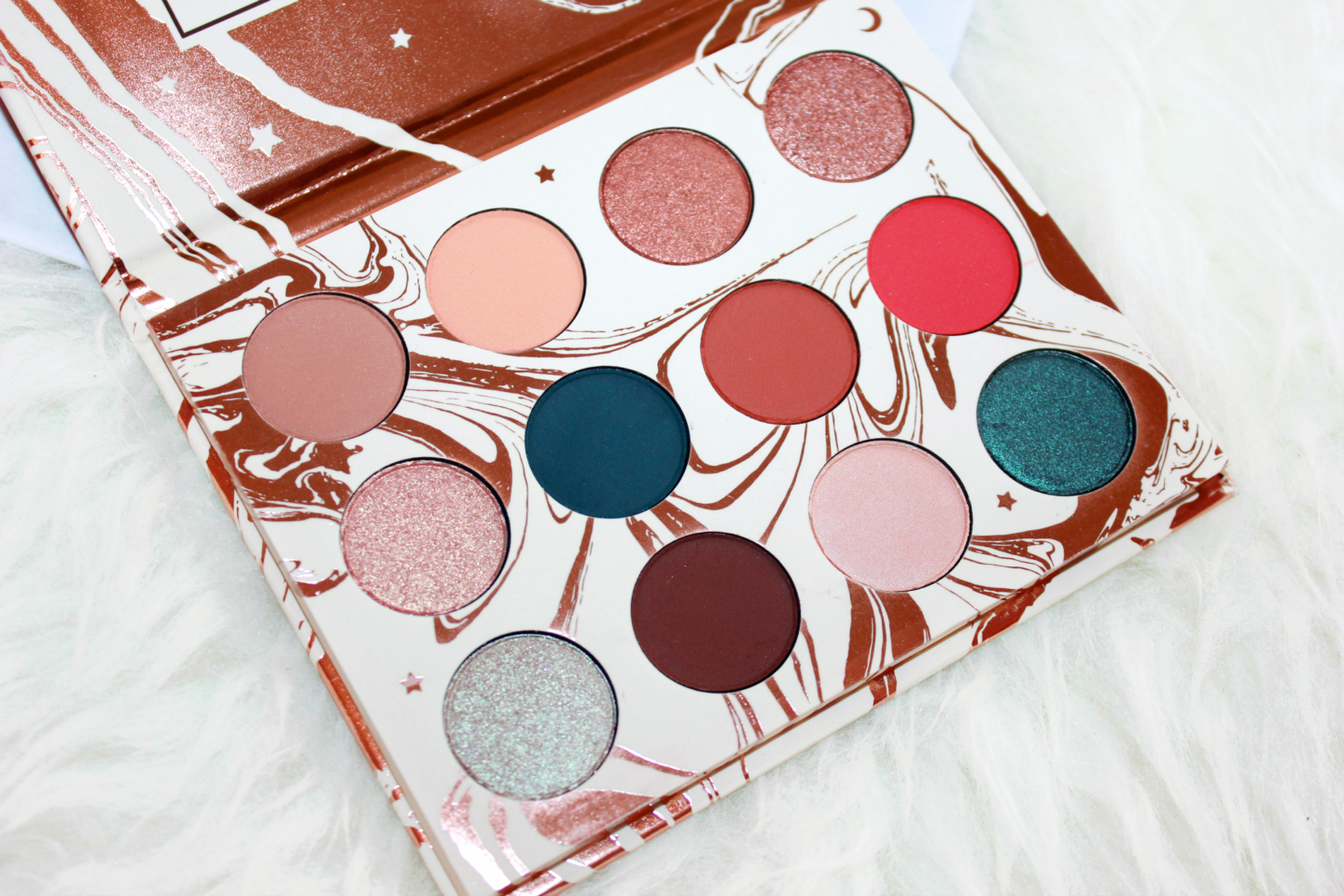 Dream Team Lip Bundle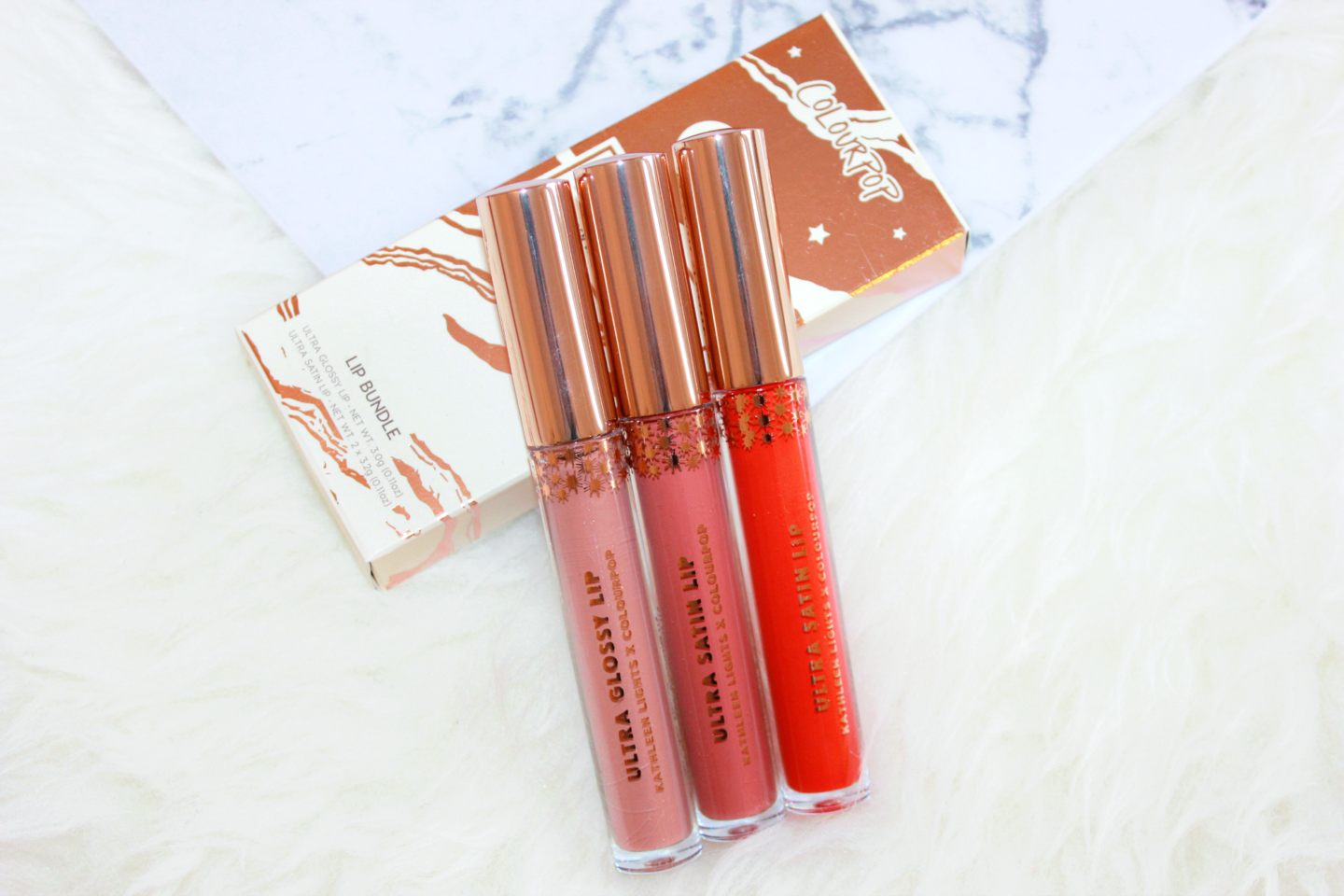 Aside from the gorgeous eyeshadow palette, she also released a lip bundle, which comes with one Ultra Glossy Lip and two Ultra Satin Lips. There are two neutrals and one more bolder lip option, all shades Kathleen Lights would typically wear! Luckily, the shades are also available individually, for those of you that aren't a fan of the trio.  
Brand's Description
When you can only pick 3 lip shades, you pick your Dream Team. Featuring 2 incredibly comfortable Ultra Satin Lips and 1 Ultra Glossy Lip, your lips will be set for any look. Get an amazing range of shades, including Kathleen's signature orange-red, all in one little trio.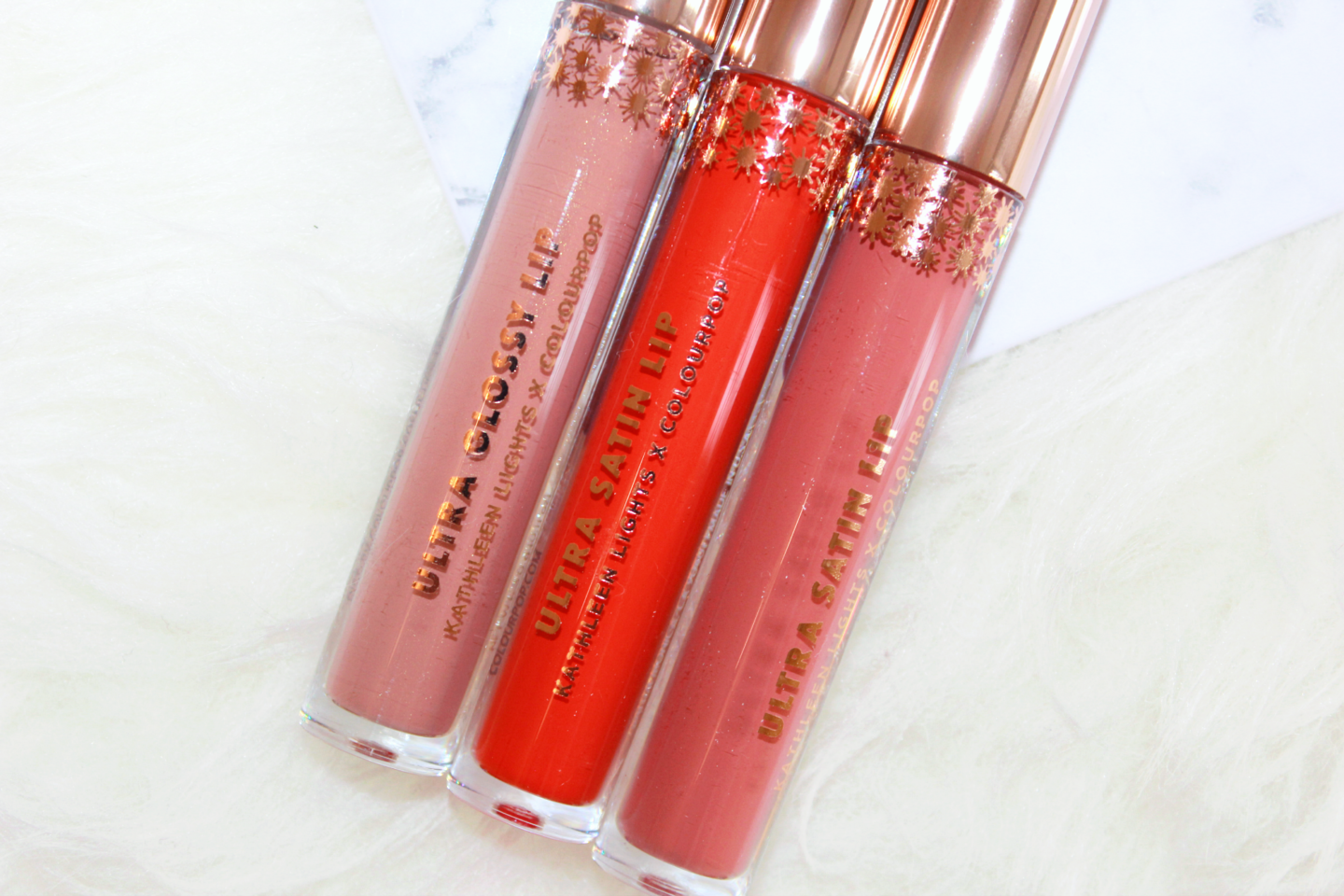 Packaging
Where the typical UGL & USL come in transparant tubes with silver caps and lettering, hers have rose gold details. Not only that, they also added little stars at the top of the tubes, which is such a cute touch! The trio comes housed in a cardboard box that has the same night sky design as the eyeshadow palette, which never gets old. The only downside with this packaging is that the lettering tends to fade from the tube after a while, so keep that in mind.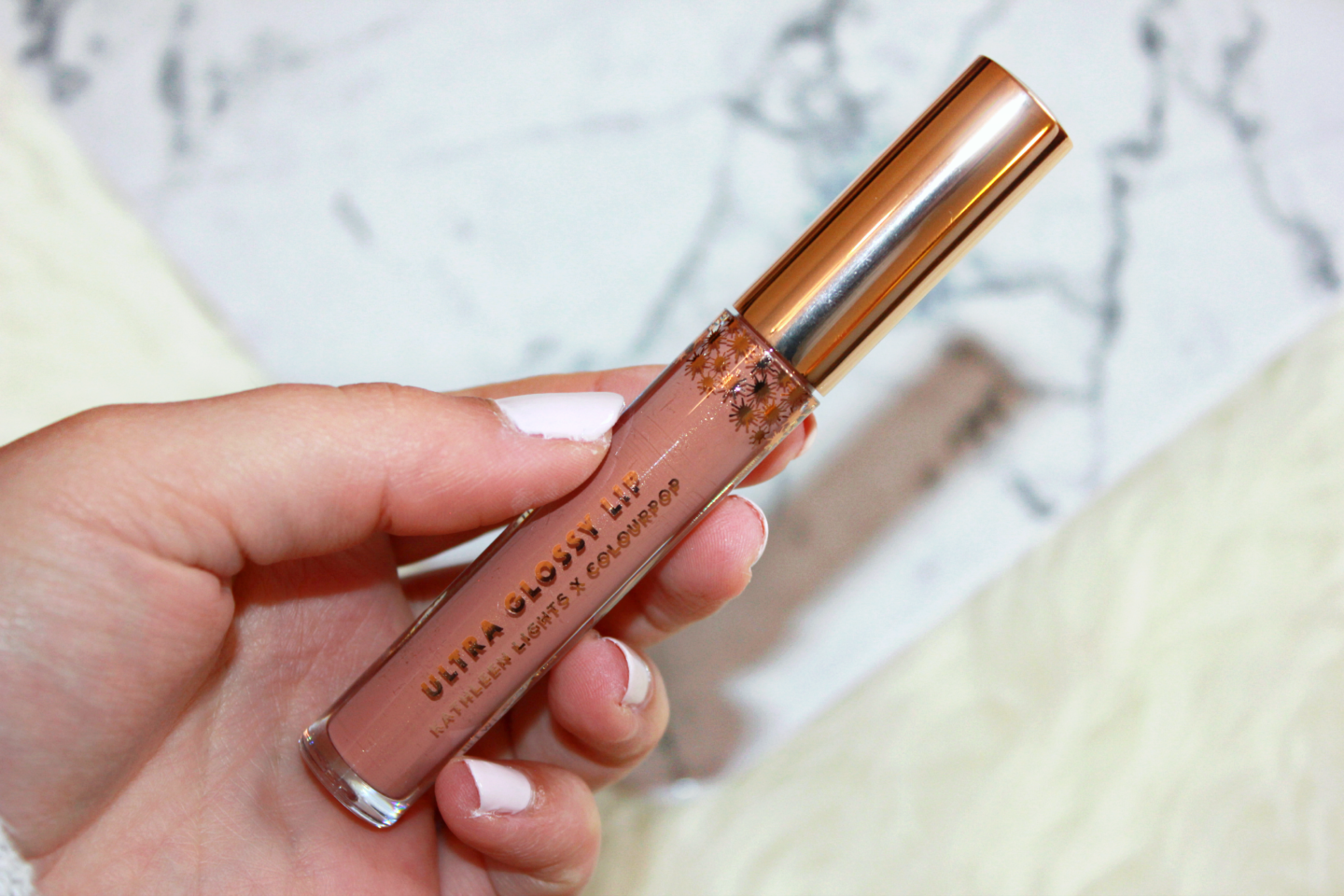 The lip bundle comes with one Ultra Glossy Lip in the shade "Moon Child". Moon Child is a a pinky nude gloss with subtle sparks of gold glitter.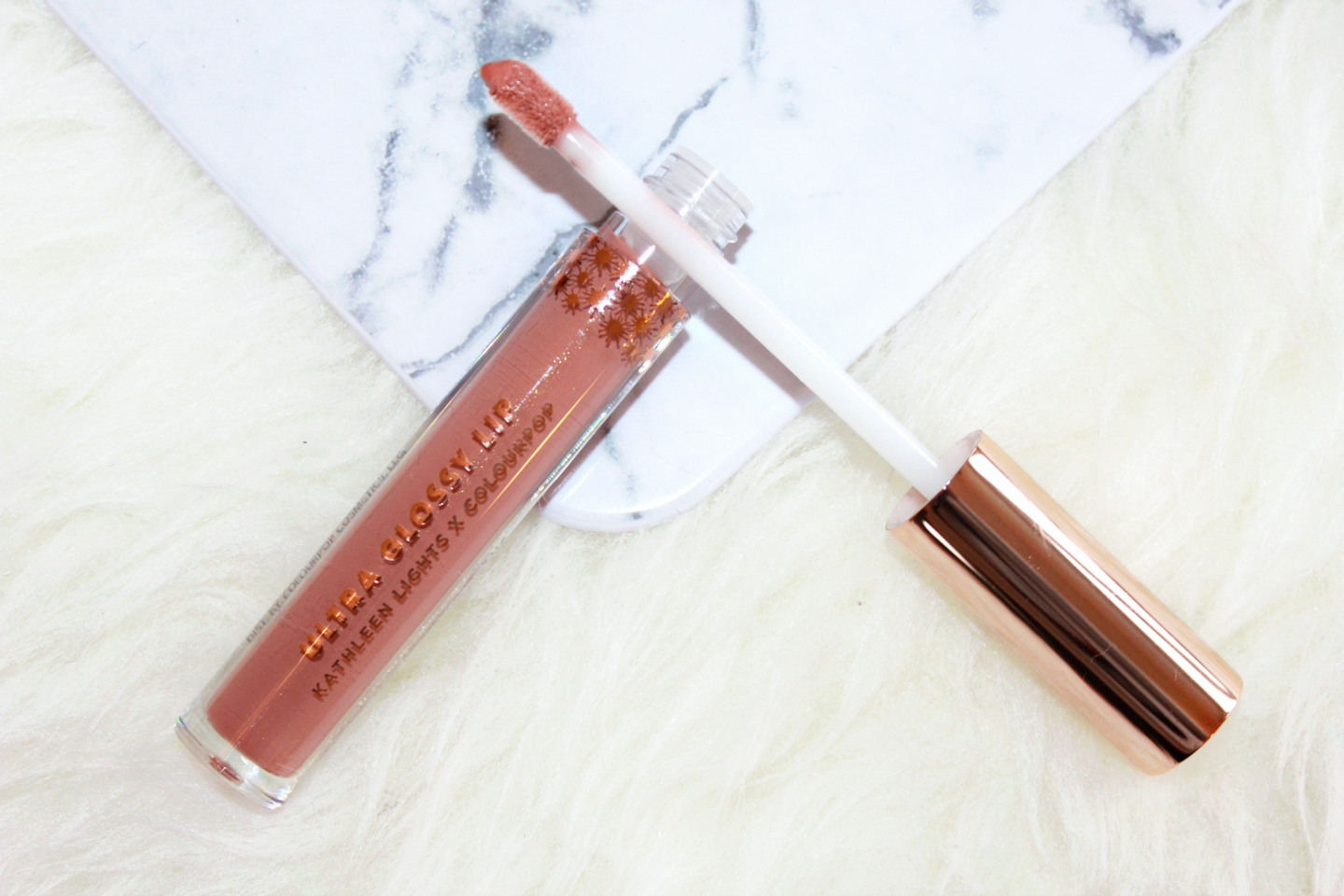 Moon Child looks really good on my skin-tone, although a lip liner wouldn't be too bad paired with it. It has more of a sheer formula, so I do need to apply 2-3 coats for it to look good on my lips. However, I think one coat would be gorgeous paired on top of another lipstick. The formula isn't too sticky, it's actually quite light-weight on the lips and the lasting power is the same as most lip glosses.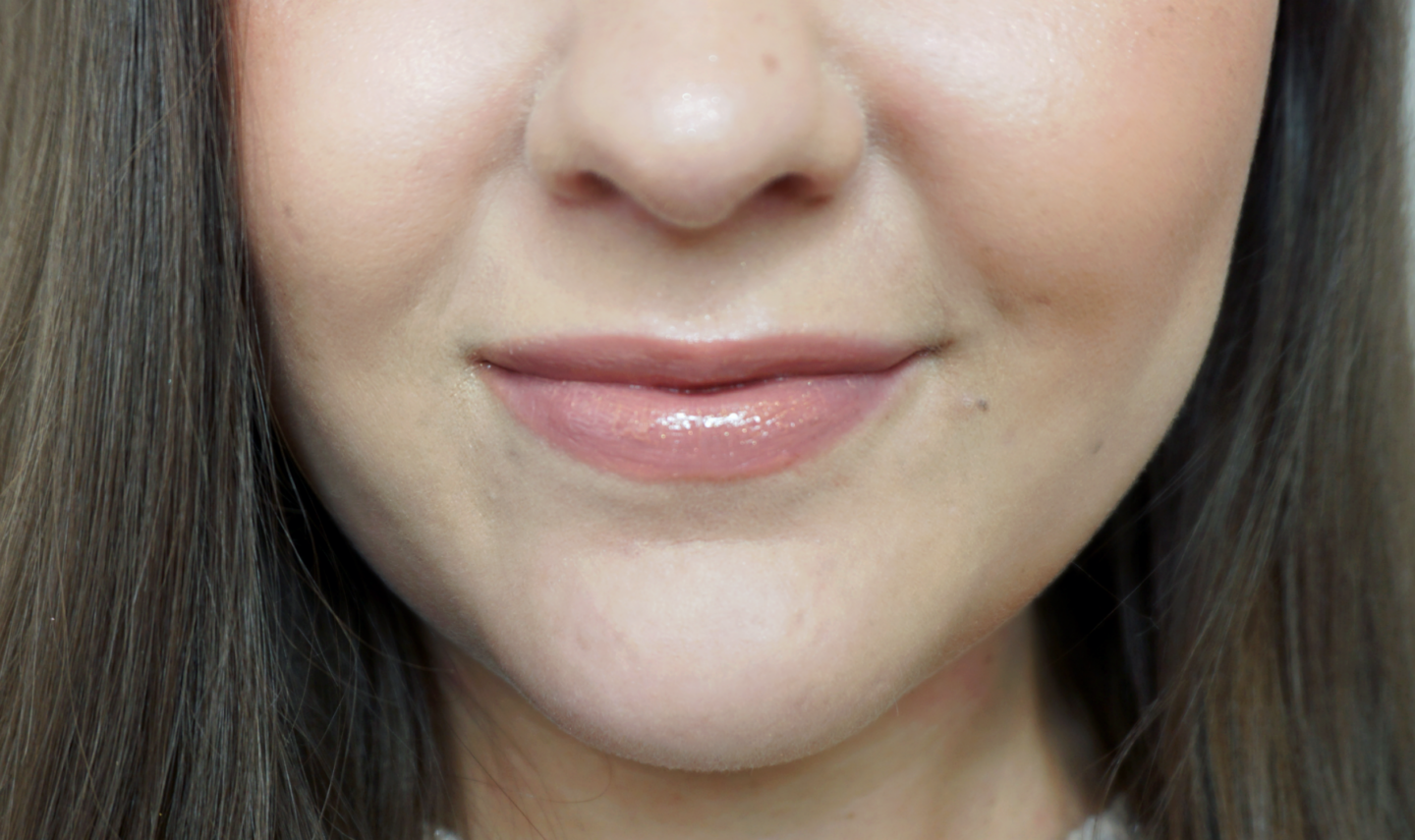 Wearing the Ultra Glossy Lip in "Moon Child" on my lips.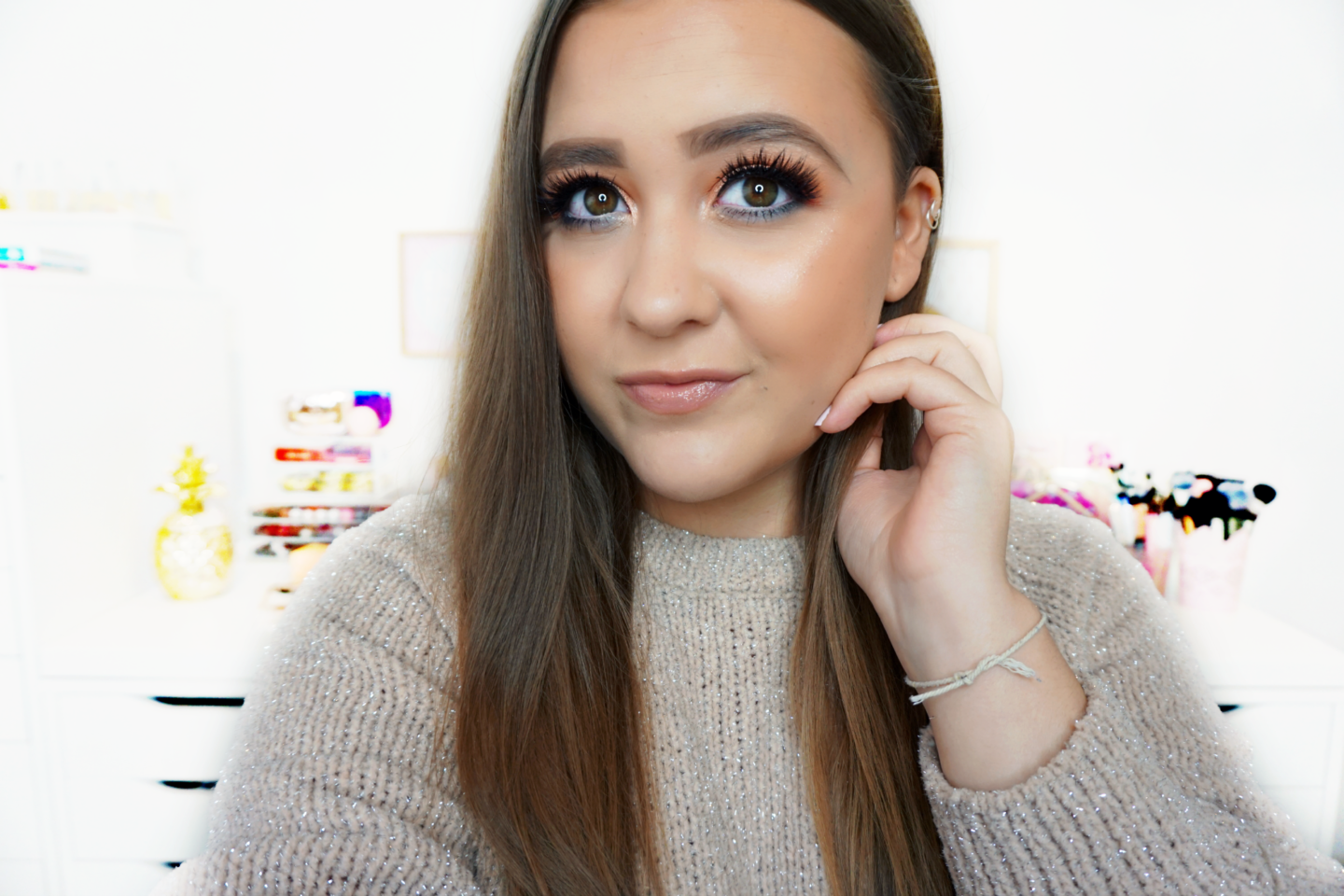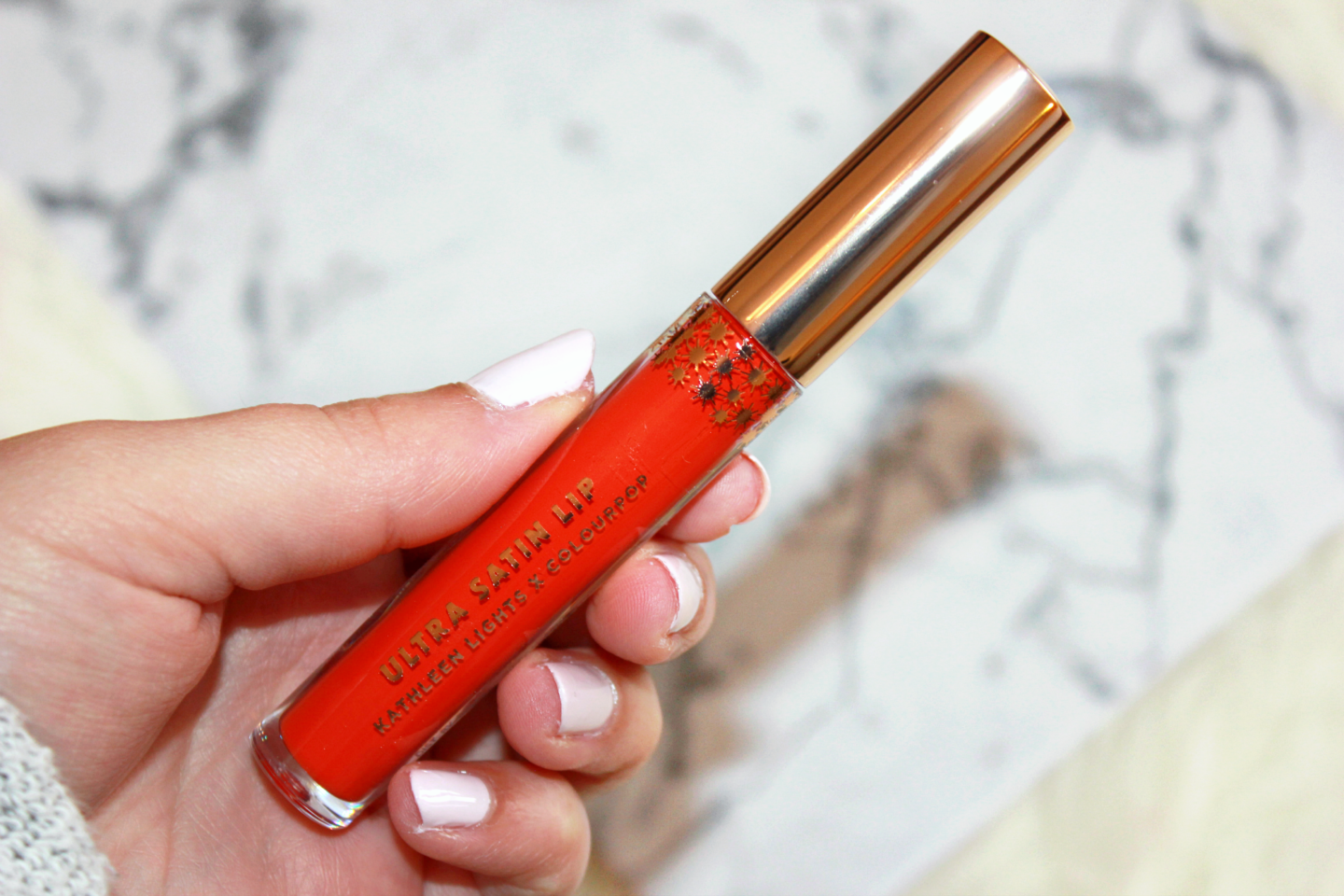 Next, there are two Ultra Satin Lips included in this lip bundle. The first one is Rêver, which is a gorgeous neon orange red that has a satin finish.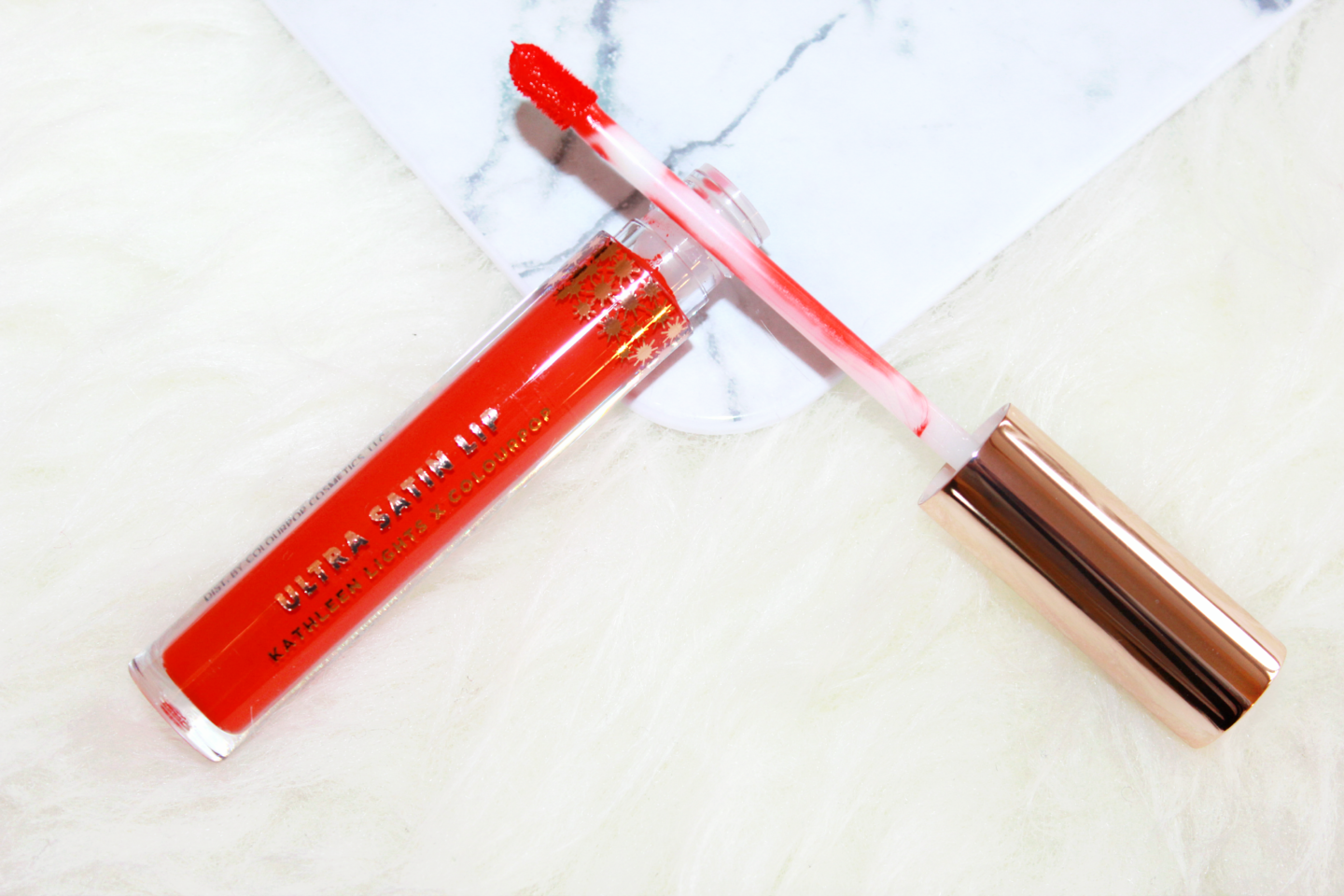 Rêver is the perfect neon orange red shade that I adore wearing during the Spring & Summer season. It's definitely a bold lip option, but I love to pair this with a neutral eye look. This shade definitely won't be a hit with everyone, but it's one of my favorites from the bundle. I've also been a really big fan of the Ultra Satin Lip formula for a while now and this is no exception. The satin finish is so comfortable to wear and lasts about 4 hours on my lips. Although this is a bold color, it doesn't bleed outside the lip lines.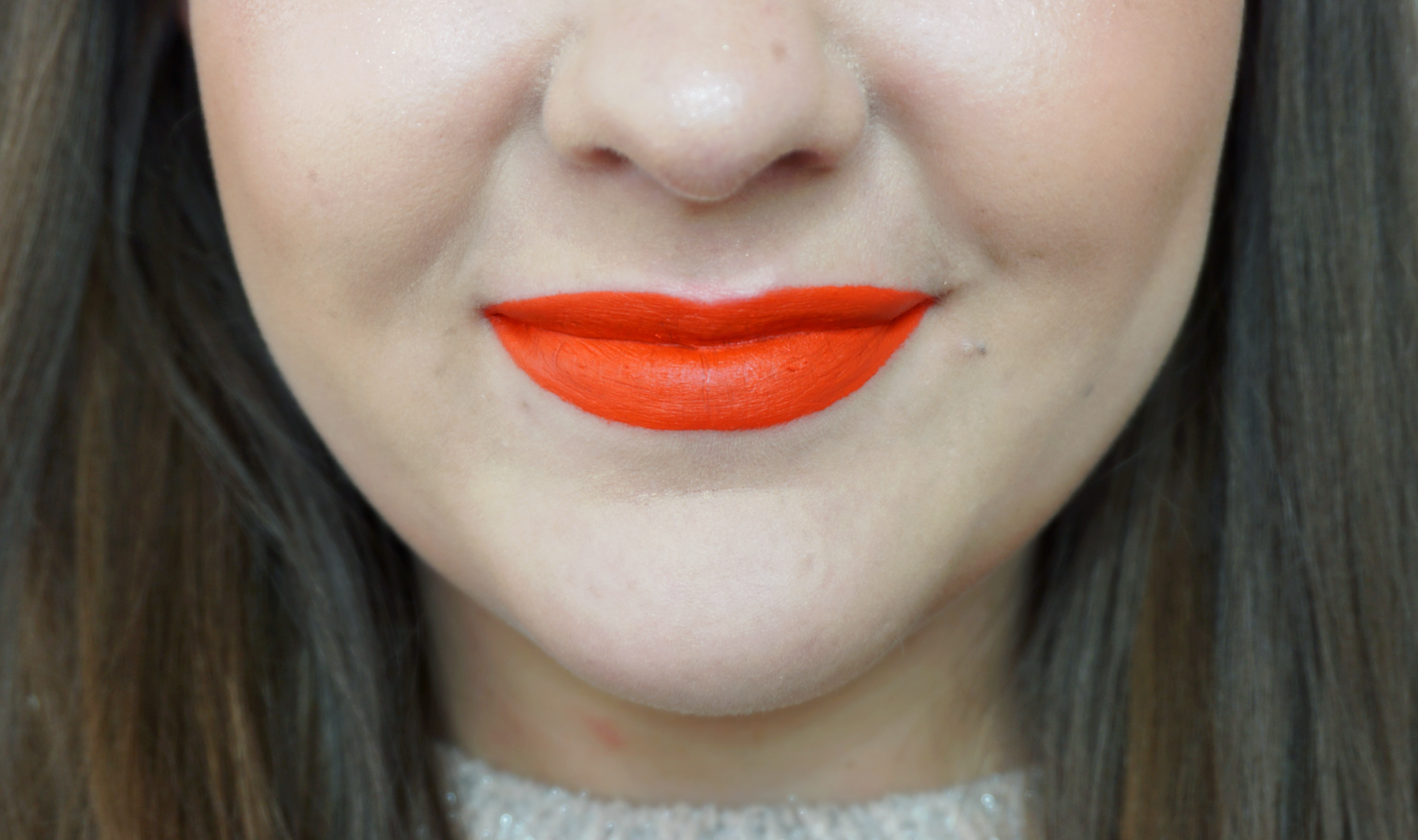 Wearing the Ultra Satin Lip in "Rêver" on my lips.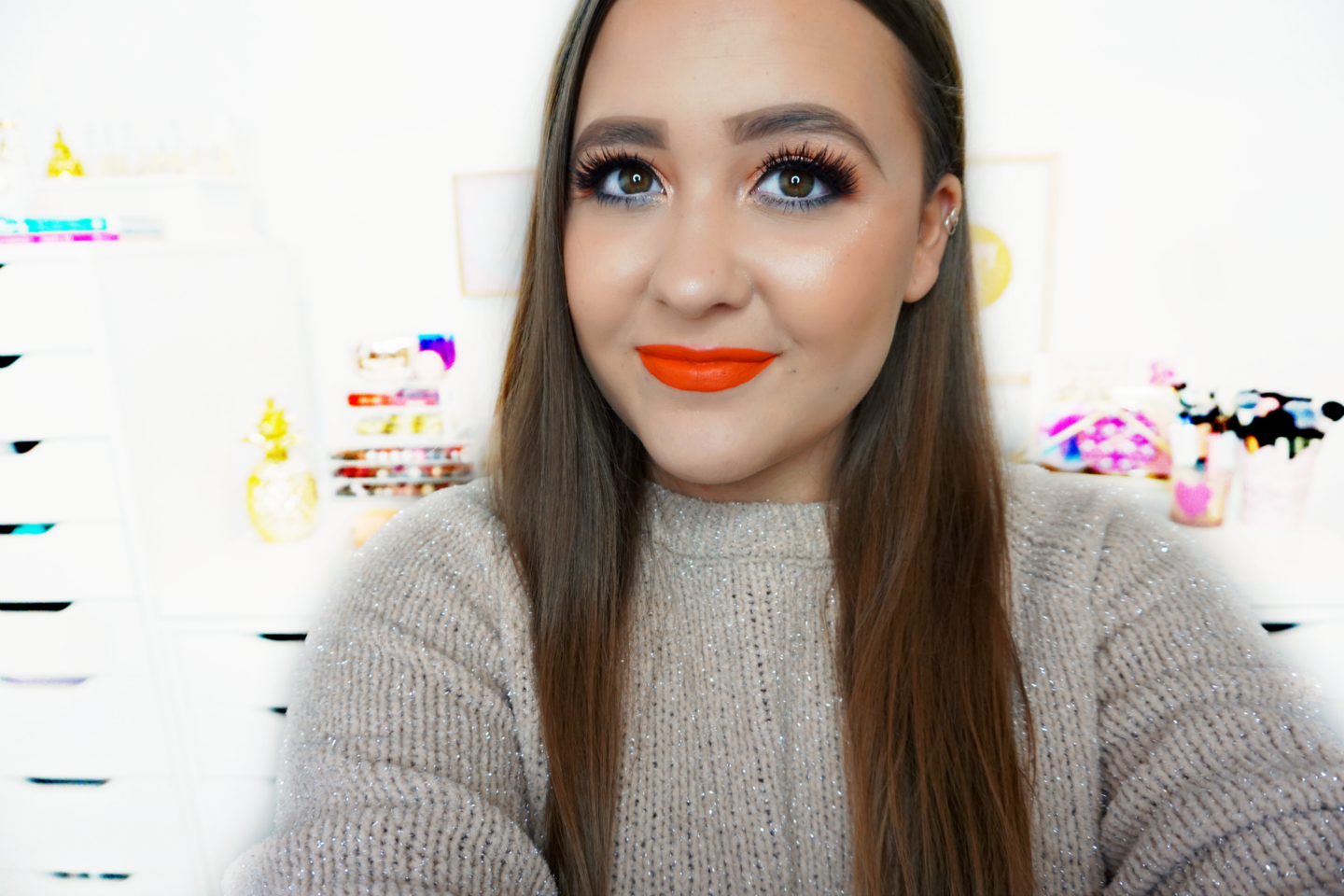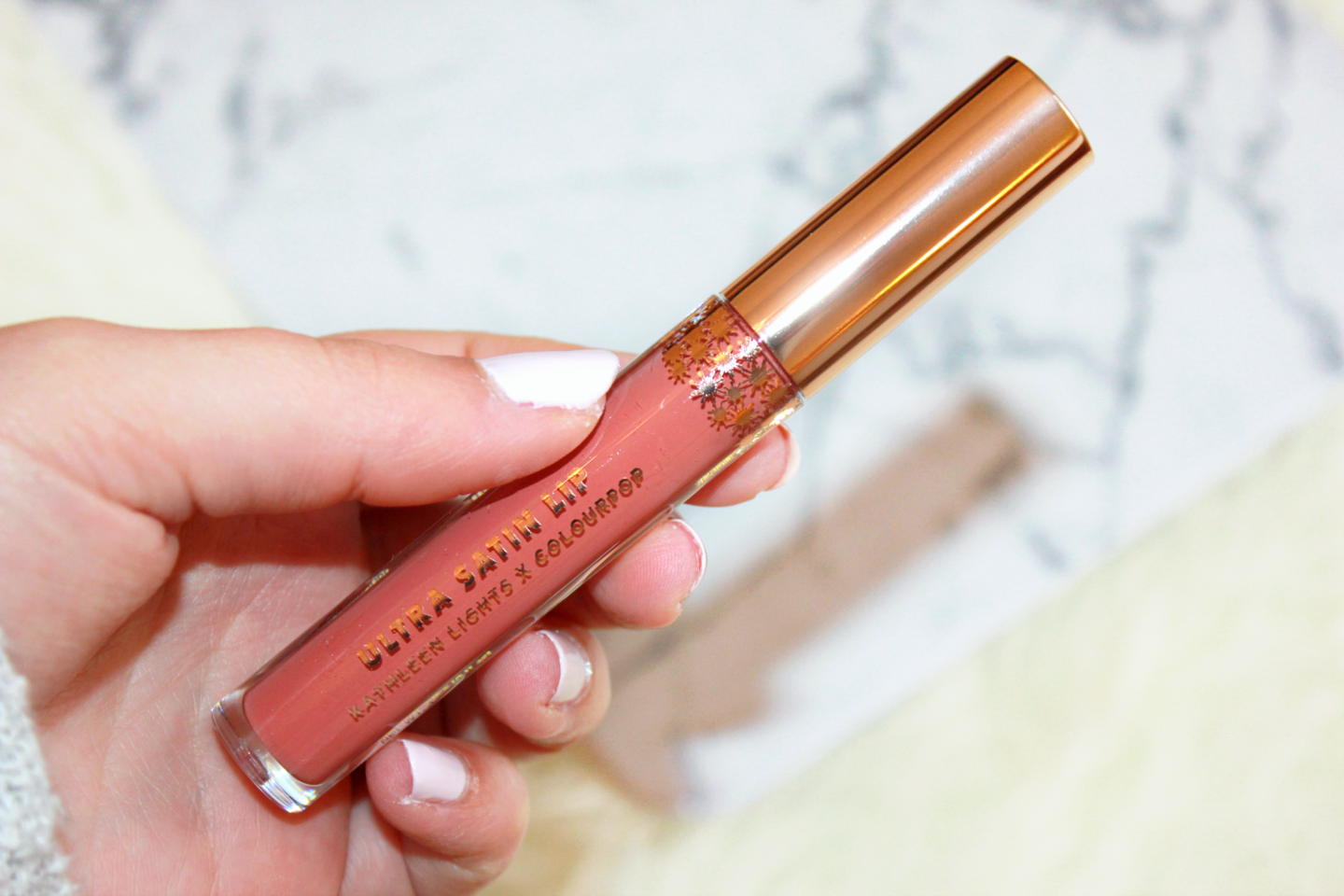 The last Ultra Satin Lip is Dreamy, which is a beautiful medium peachy pink with a satin finish.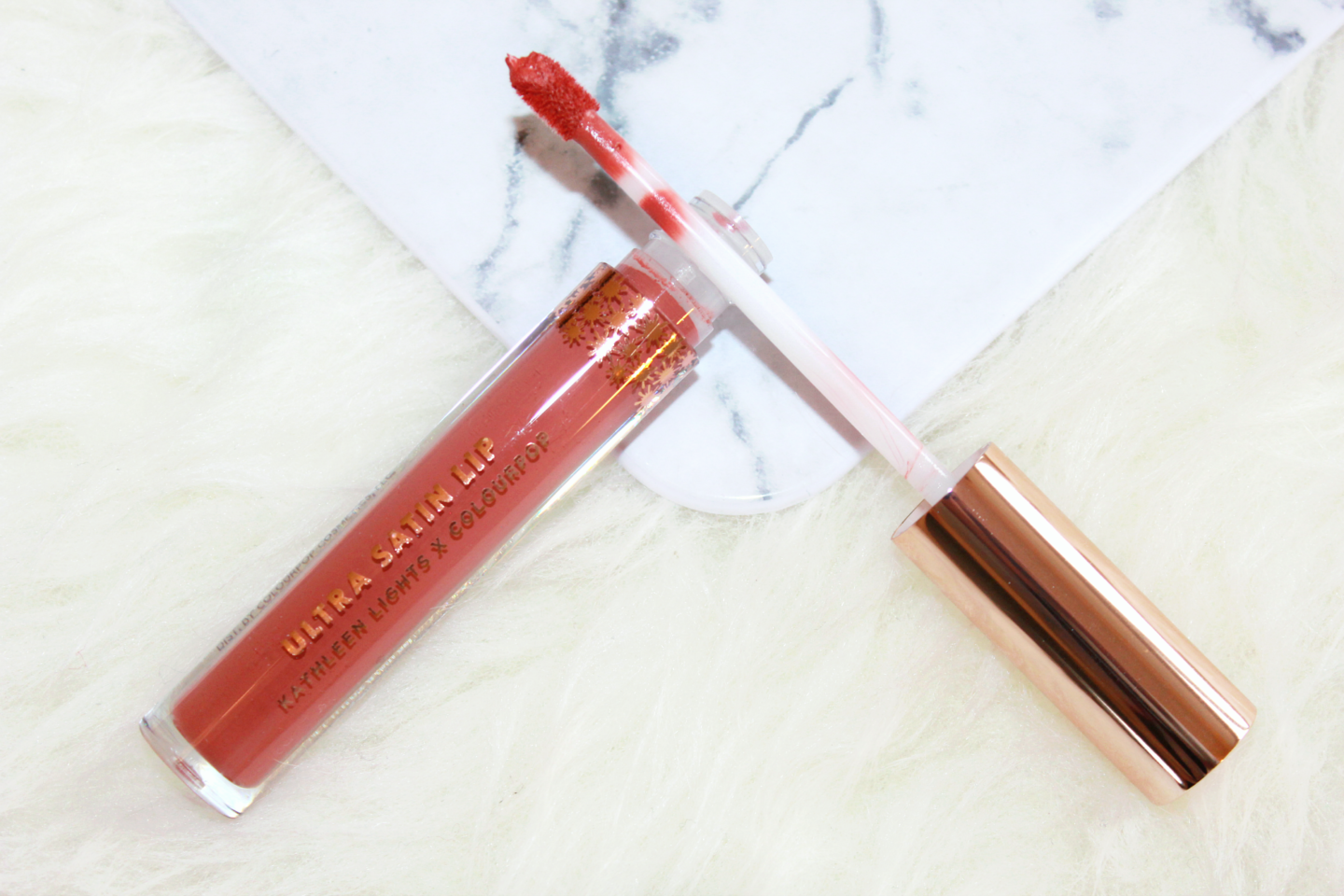 I expected Dreamy to be a bit more nude, but on my lips it's a darker peachy pink. Luckily, I still like how it looks on me! And again, the Ultra Satin Lips formula is heavenly. You only need one layer for it to look fully opaque and it doesn't dry out your lips. The USL does transfer a little bit, so keep that in mind.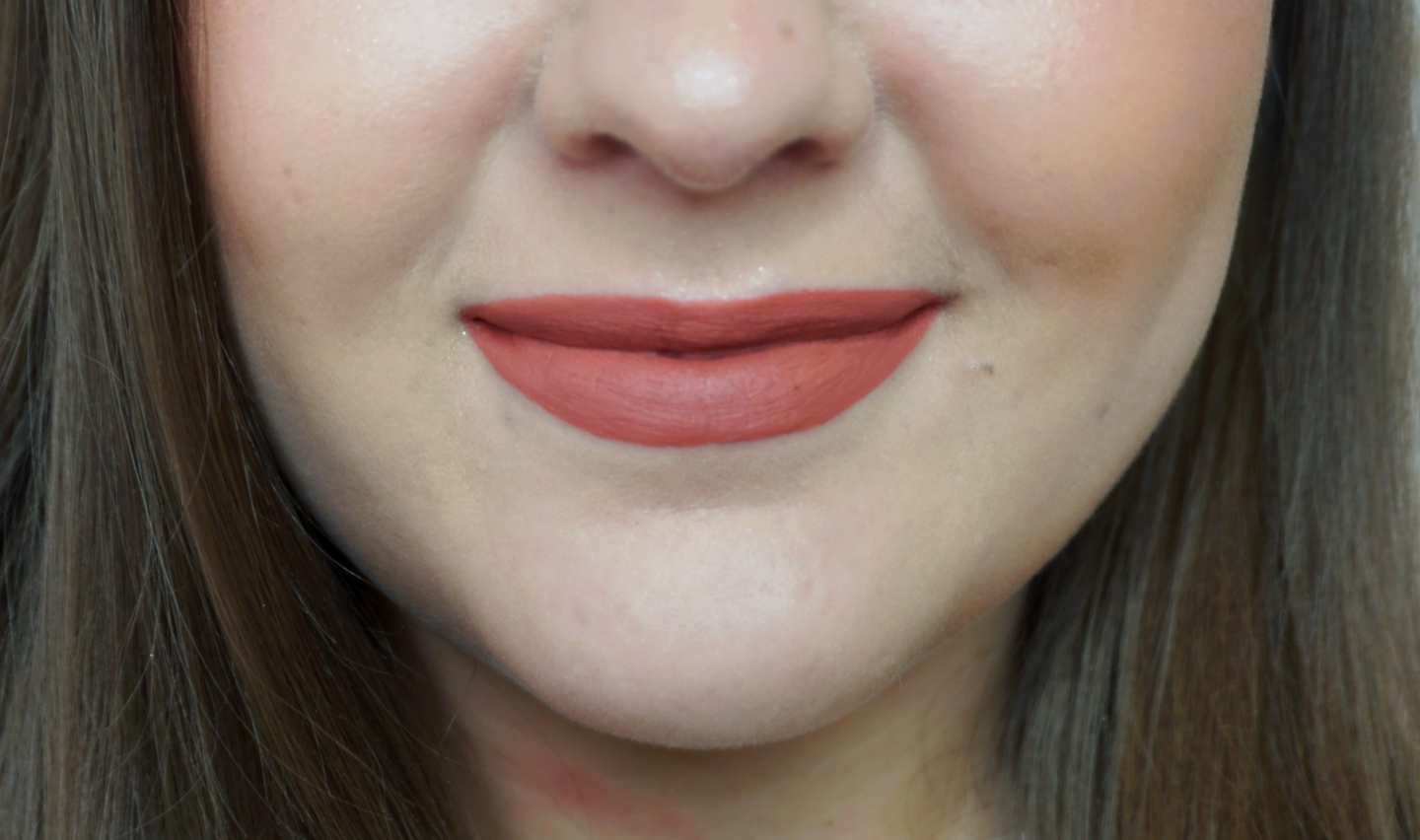 Wearing the Ultra Satin Lip in "Dreamy" on my lips.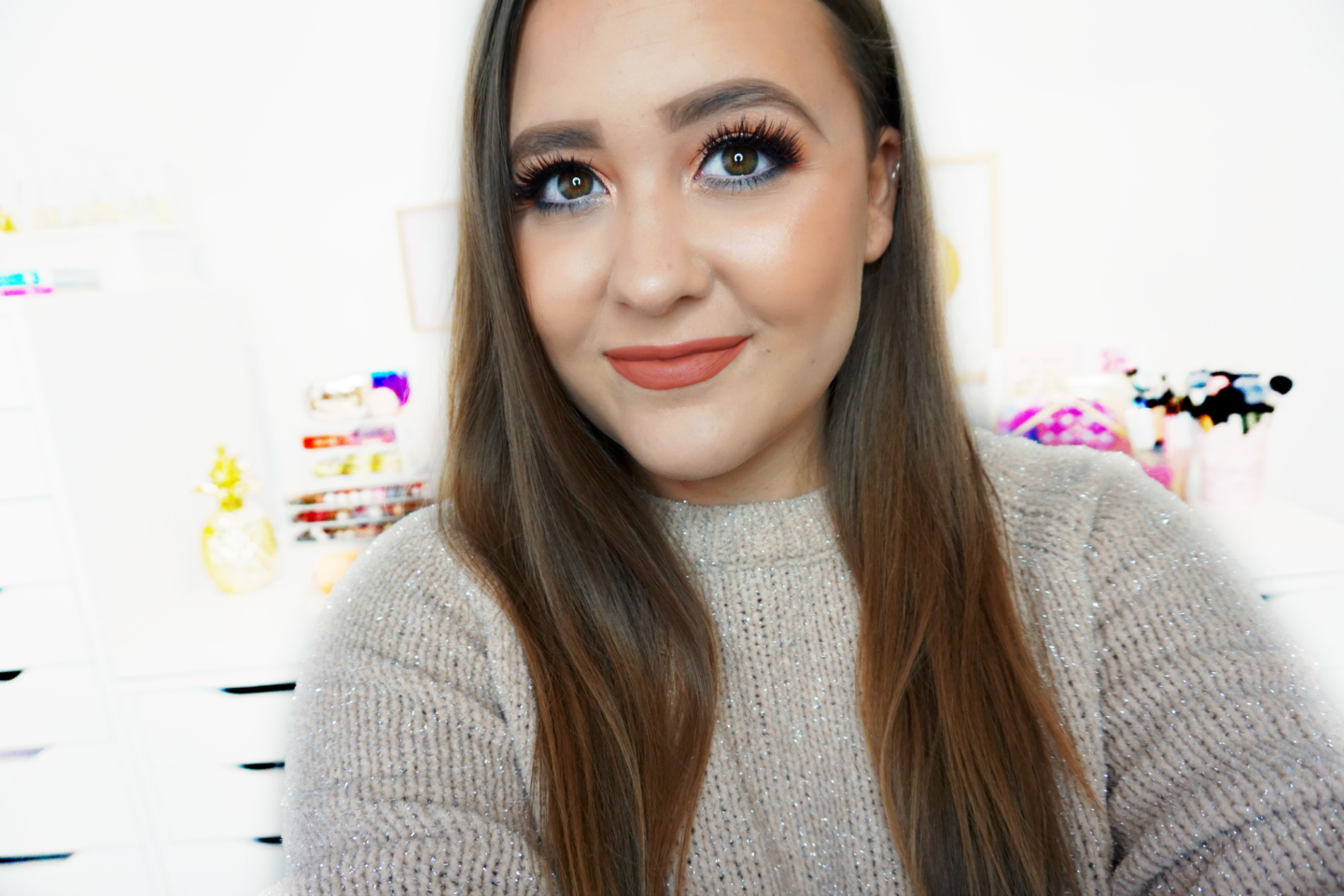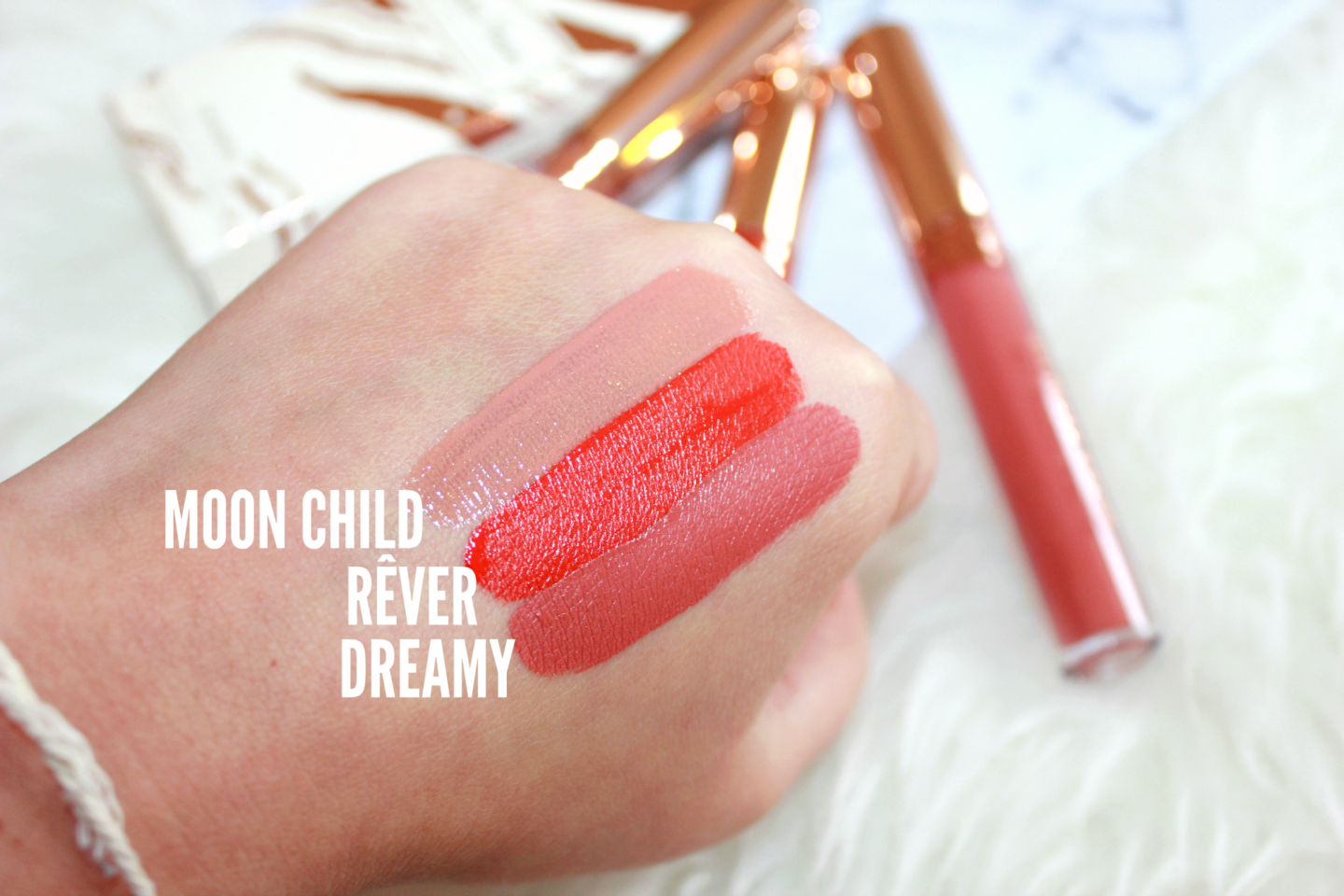 The color pay-off is just absolutely perfect with all 3 shades! Moon Child has the perfect amount of pigmentation for a gloss, not too opaque, not too sheer. Rêver & Dreamy only need one swipe for a fully opaque look, which goes to show how much pigment they pack!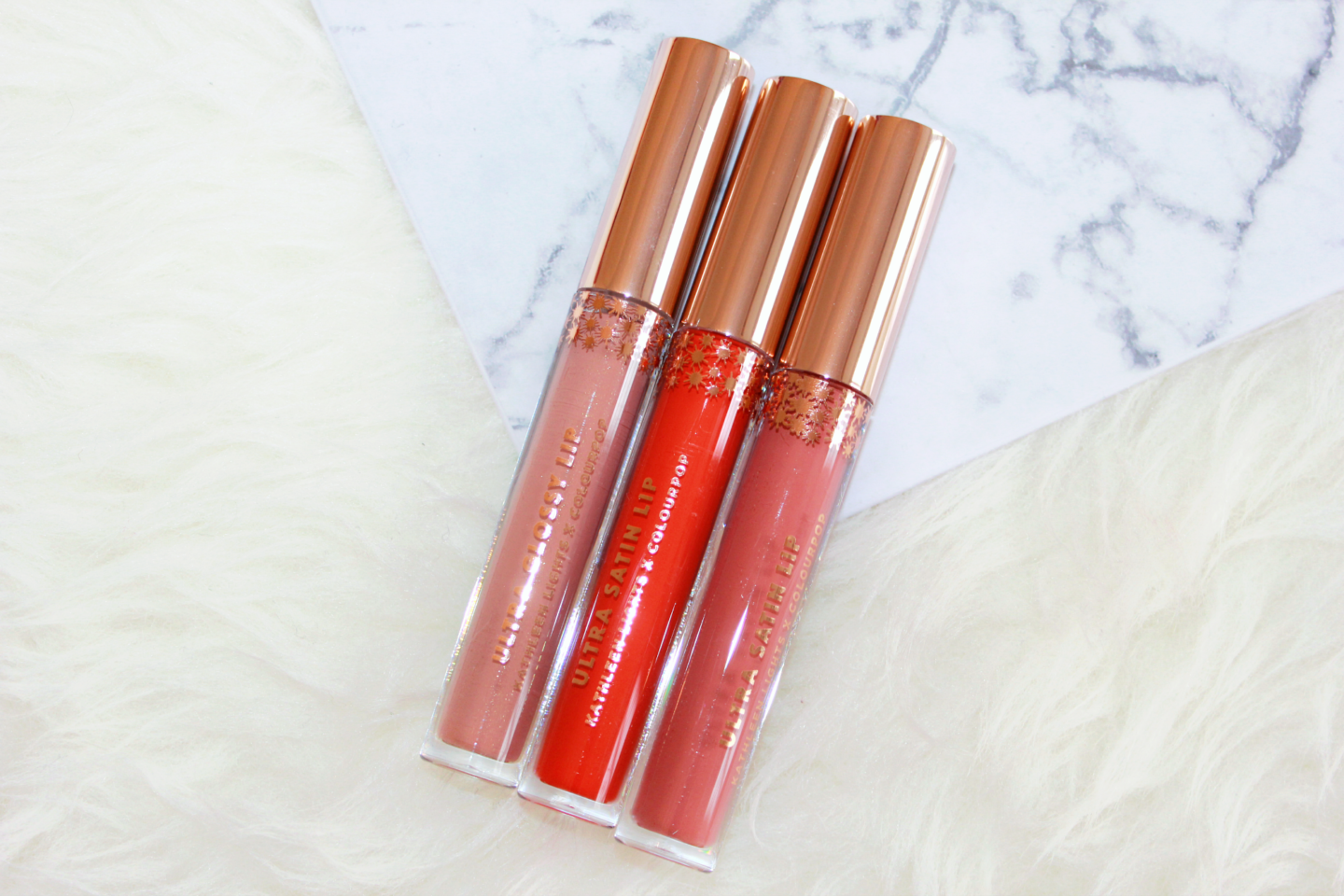 I can definitely imagine these shades won't be loved by everybody, but I'm so happy I picked up the lip bundle. I can see myself wearing these shades all the time!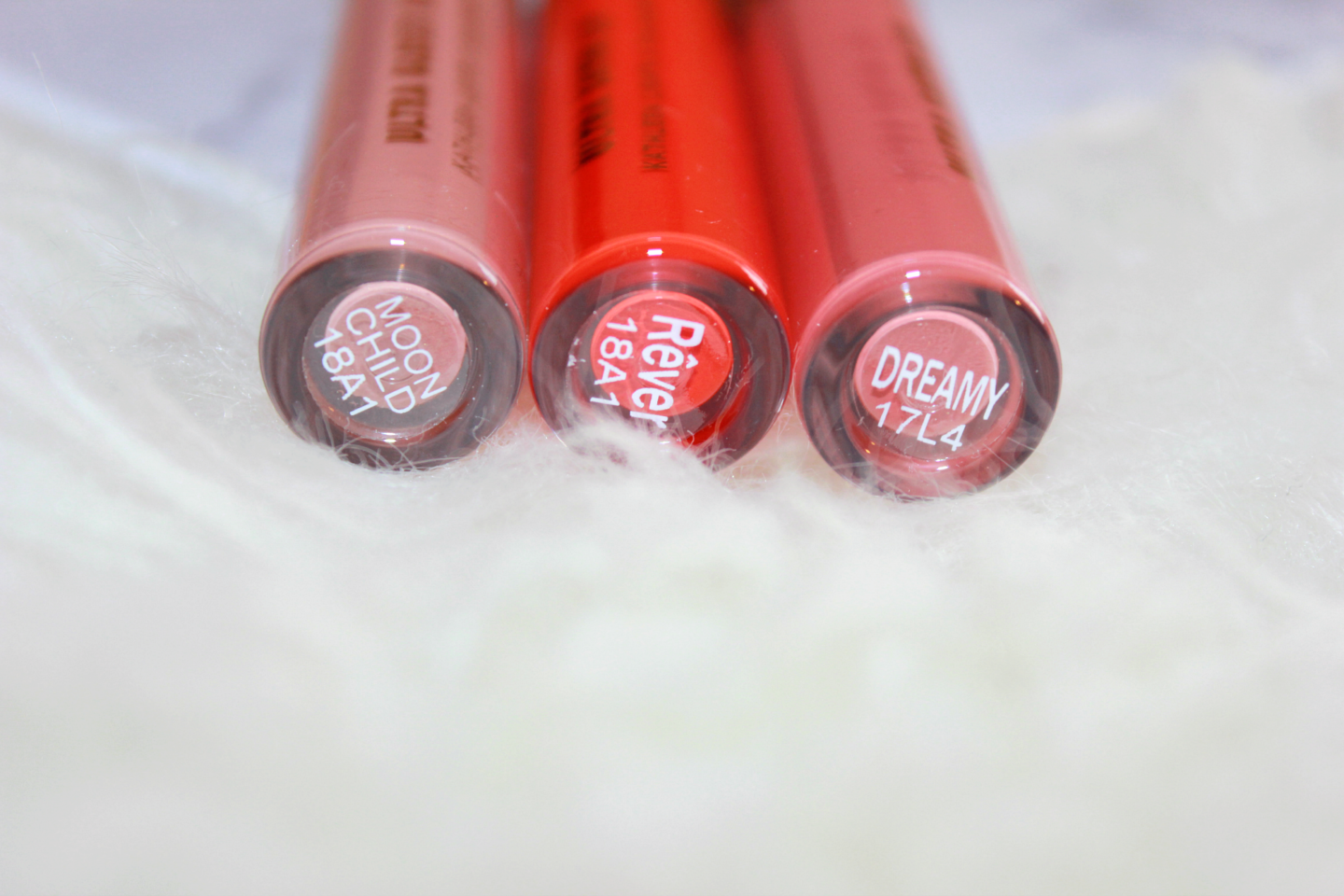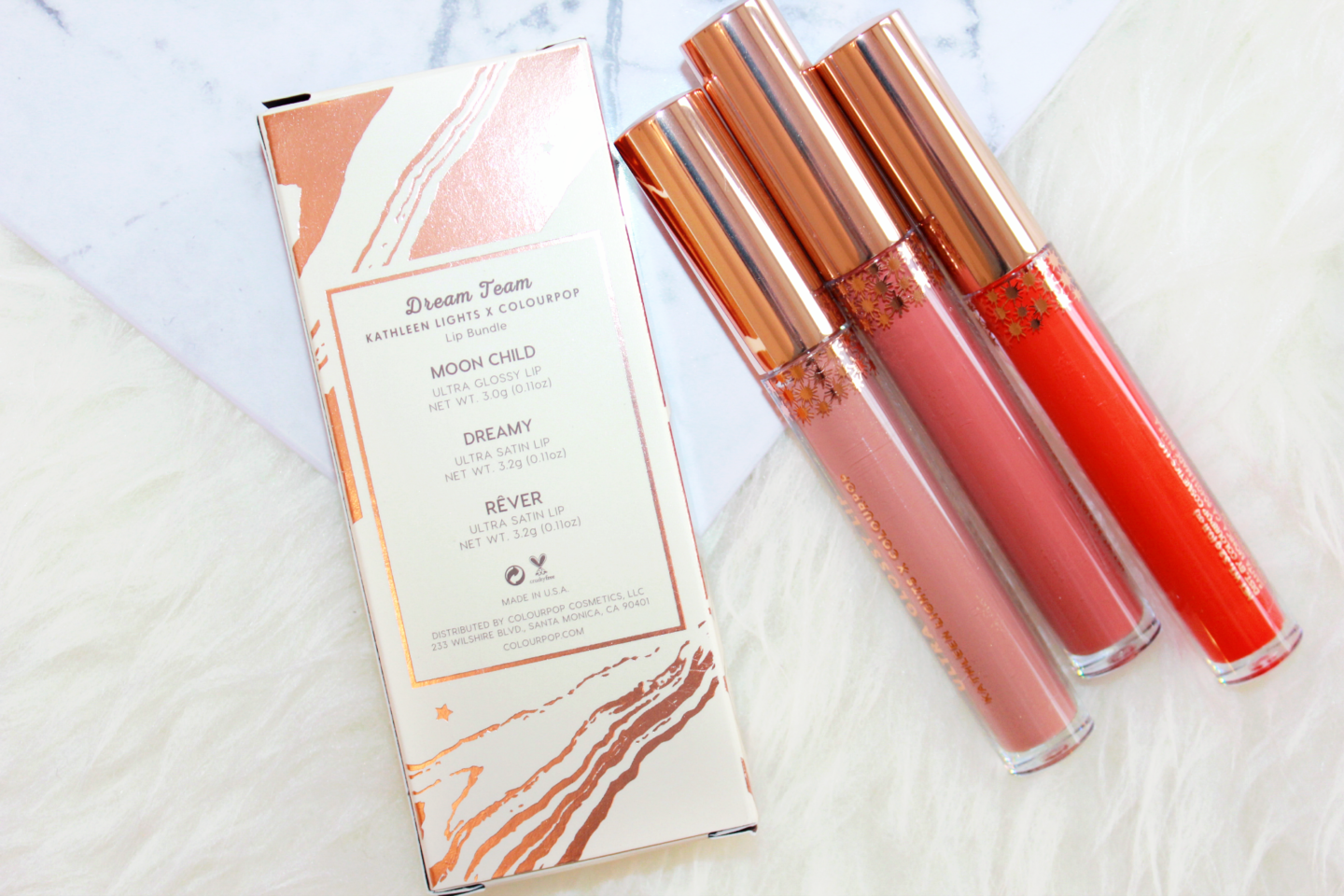 This collection is just pure gold if you ask me. The eyeshadow palette comes with the prettiest shade selection I've ever seen and the quality of most shadows is on point. When it comes to the lip bundle, she again did an amazing job picking the shades and finishes. So good job Kathleen! This is such a dreamy collection!
Availability
The Kathleen Lights x Colourpop Dream collab is only available on the official Colourpop website. The Dream St. Shadow Palette retails for $16 (12 x 0.85g), as well as the Dream Team Lip Bundle which is now on sale for $16 instead of $19 (3 x 3.2g). If you ask me, that's a great value considering the quality you get! The eyeshadow palette comes down to $1 per shadow (!!) and the lippies come down to $5,33 each, which is crazy inexpensive. Oh and also, if you don't want to buy the entire lip bundle, all the shades are sold individually as well. With Colourpop, you do have to order over $50 to get free global shipping (otherwise it's $10 for shipping) and always keep in mind that you might have to pay additional customs as well.