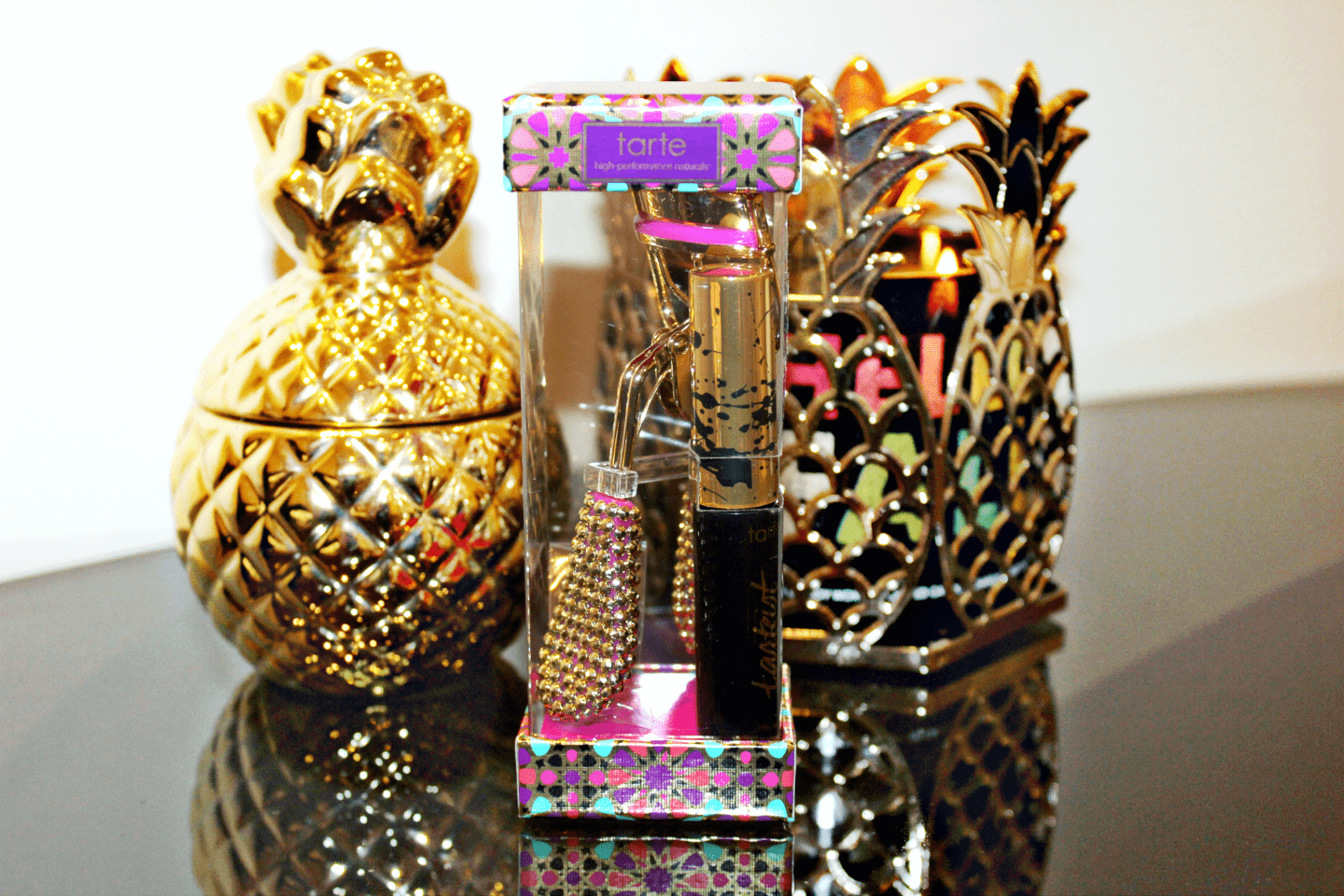 Hey loves! My wallet has been going crazy with all of these holiday makeup sets coming out lately! And having a Sephora so close to my apartment isn't helping either… I always try to convince myself I need to buy these products because I have to share my opinion with you guys. I have to find out what's good and what isn't so I can recommend only the best to my followers. Of course, this is just a way of me trying to feel less guilty about spending all those dollar bills at Sephora. When I saw this LE Lash Delights Eye Essentials kit by Tarte, I fell in love. It comes with an eyelash curler and mascara, which I both didn't need whatsoever. But again, I thought I needed to review this on my blog and let's be honest, that eyelash curler is hard to resist. It's sooo pretty!!
The Lash Delights Eye Essentials kit is part of Tarte's holiday 2017 collection. All of the products in this collection have the most gorgeous and colorful packaging, which just draws you in when you see it at Sephora. This set contains:
♥ Limited-edition Picture Perfect Eyelash Curler
♥ Tarteist Lash Paint Mascara
Brand's Description
A limited-edition eyelash curler made even more covetable with sparkling studs, paired with the best-selling tarteist™ lash paint mascara. Perfectly curls lashes without pinching or crimping, all while adding major glam to your makeup bag. Dazzle 'em with a blinged-out collector's version of tarte's iconic lash curler. You'll also get a travel-size tarteist™ mascara to paint on triple-black pigment & 2700% more lash volume for a superdramatic look.
Picture Perfect Eyelash Curler
Tarte releases a limited edition eyelash curler every single year for the holidays and they always look stunning. I bought one two years ago (Shine Bright Statement Lash Essentials Kit), which I'm still so happy with. This year, they went for a pink and gold design, which is totally my esthetic. The gold studs look so glamorous and paired with the pink little accents, I was obsessed right away. I love anything bedazzled!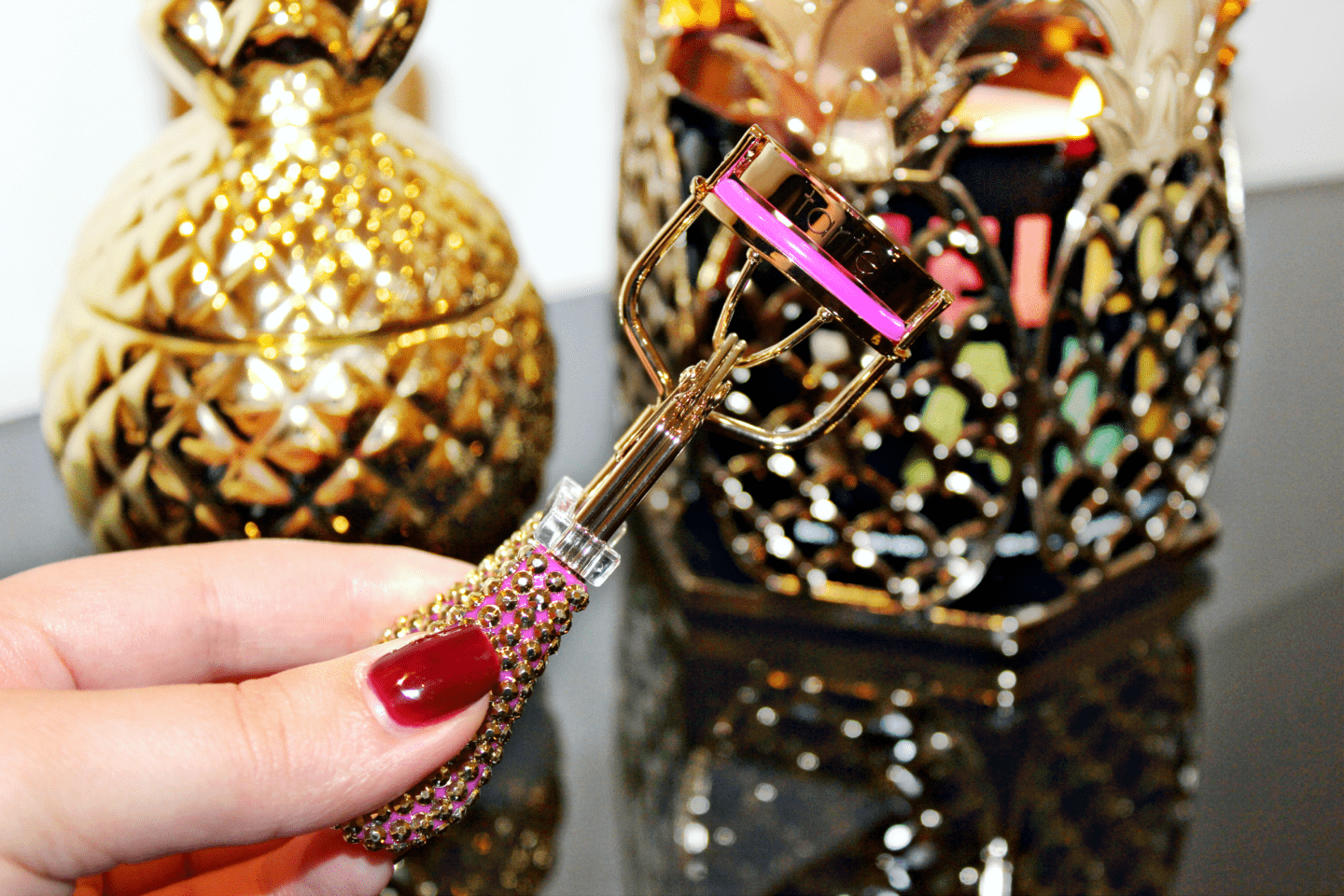 What I love about Tarte's eyelash curlers is how gentle they are on your lashes. The rubber part is very soft and when you squeeze the curler around your lashes, it doesn't tuck them or pinch your skin. It does a good job of curling your lashes as well.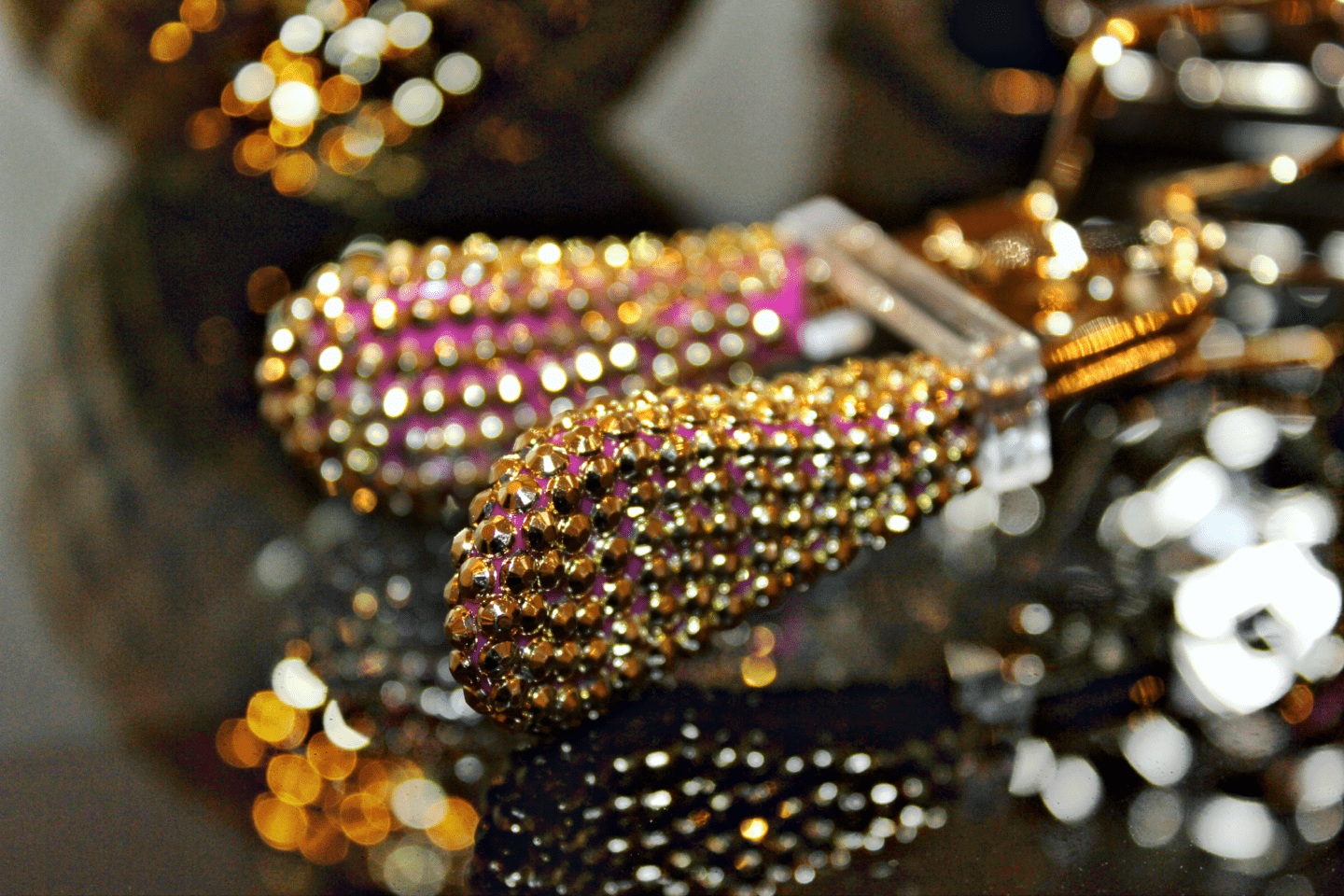 Just look at these details! How could I ever resist this beauty?
Tarteist Lash Paint Mascara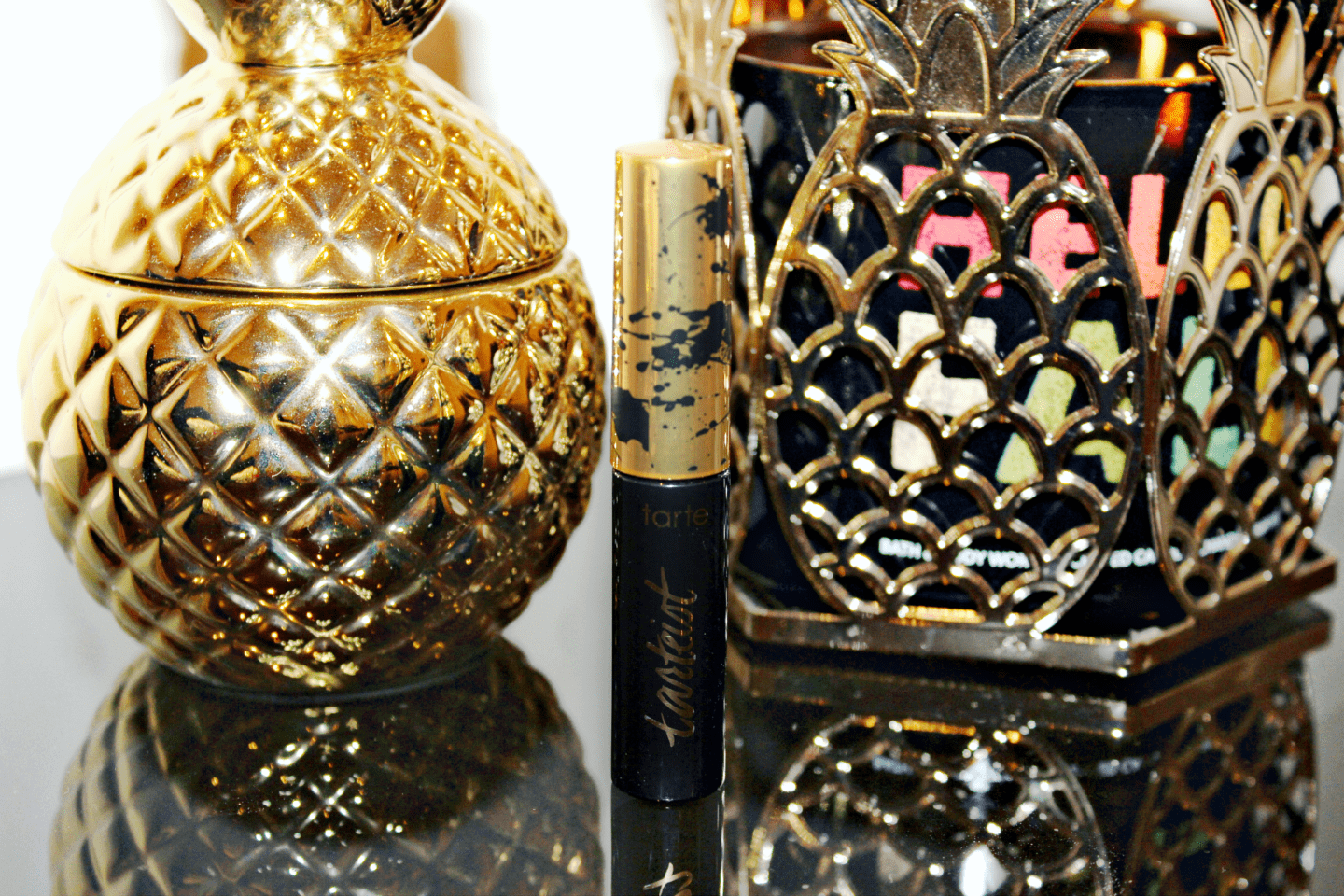 The set also comes with a deluxe sample of the Tarteist Lash Paint Mascara. If I'm not mistaken this is one of their most recent mascara releases and I've always been eager to try this one. Generally I really love mascaras by Tarte, so having this sample to try was an extra bonus.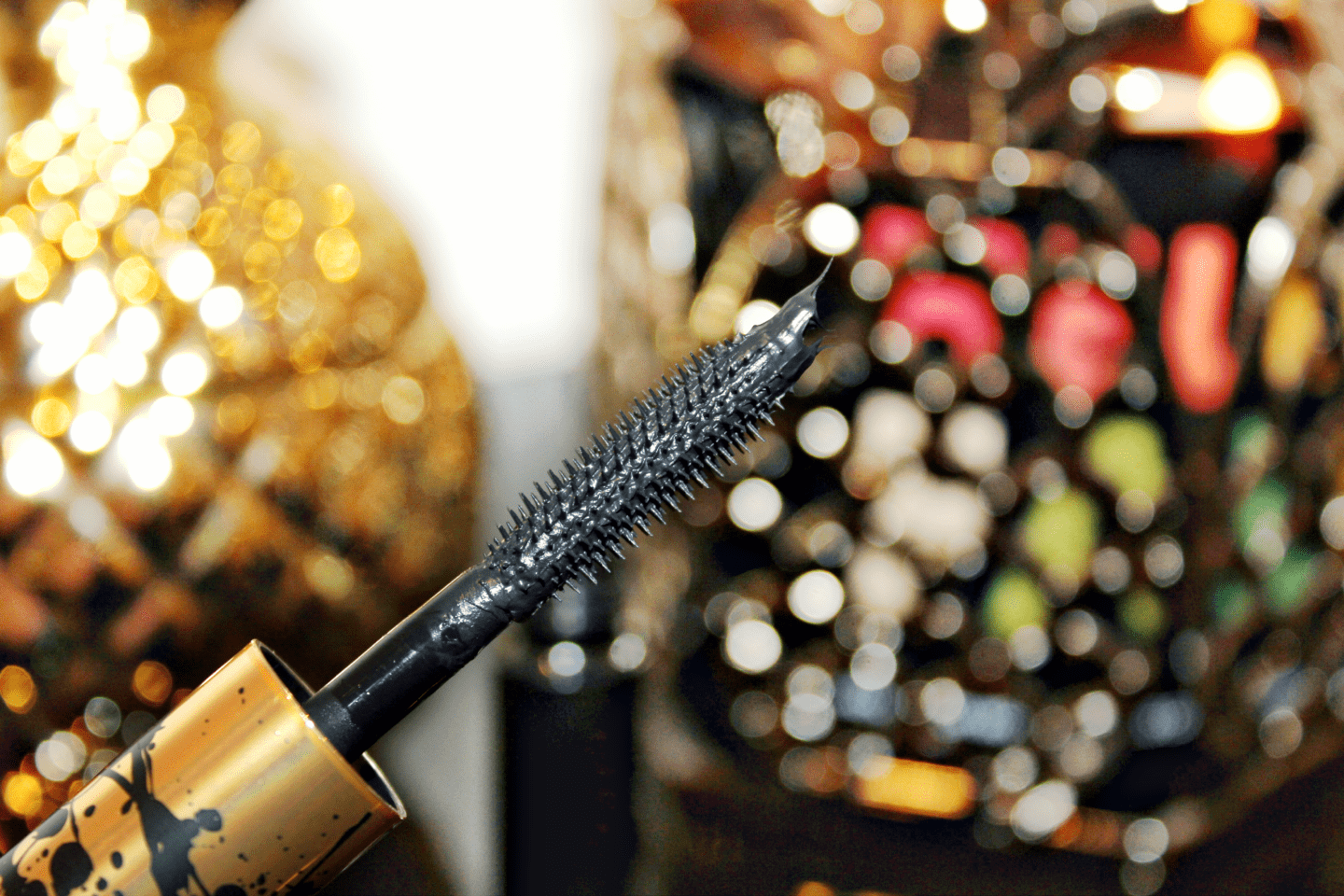 The applicator of this mascara is a rubber wand with spikey bristles. These bristles really grab my lashes and add a ton of volume and length. It's a buildable mascara which doesn't dry too quickly giving you enough time to build up the volume. What I really love about this mascara is how easy it is to build up without it getting clumpy or spidery-looking. It adds so much volume and doesn't smudge either throughout the day!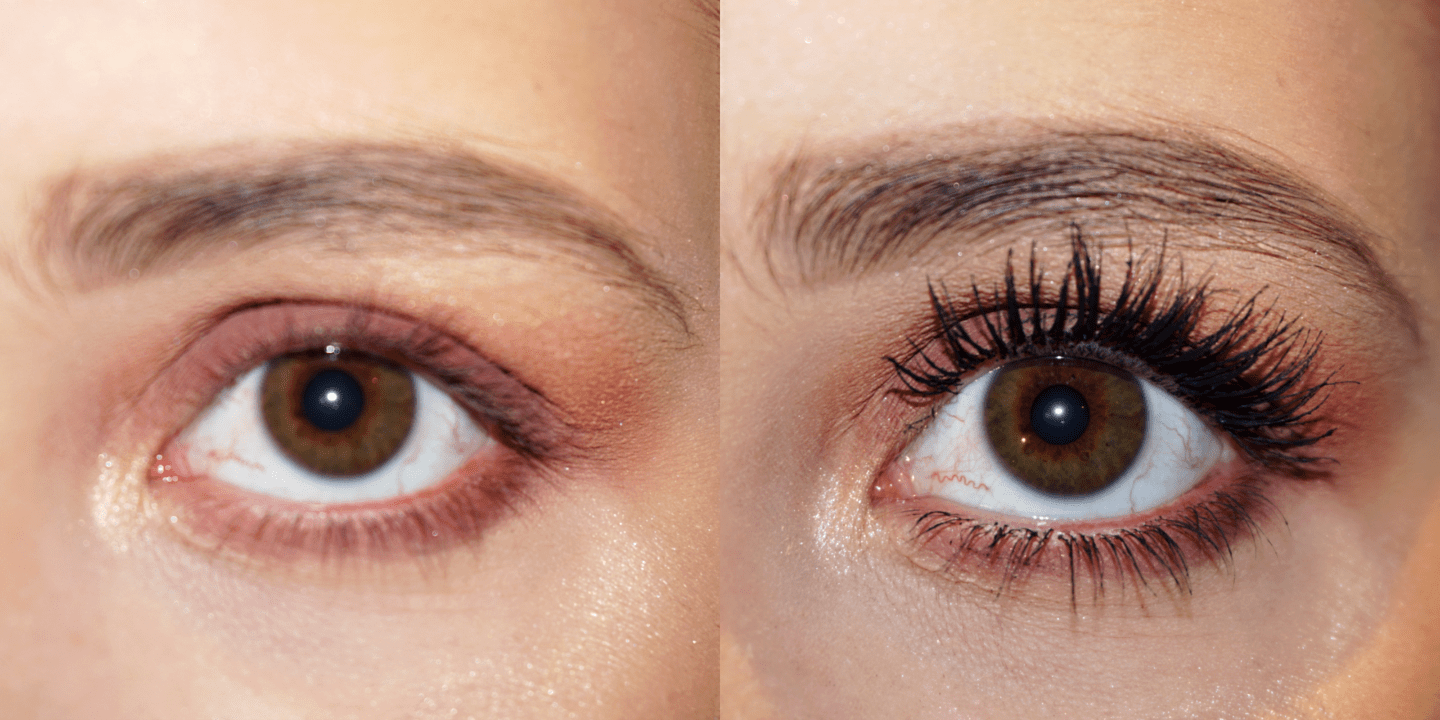 I'm not wearing any mascara nor have I curled my eyelashes in the left picture. On the right, you can see the effect of a combination of the eyelash curler and Lash Paint mascara (sorry for the unsharp left picture). The volume it adds is just crazy!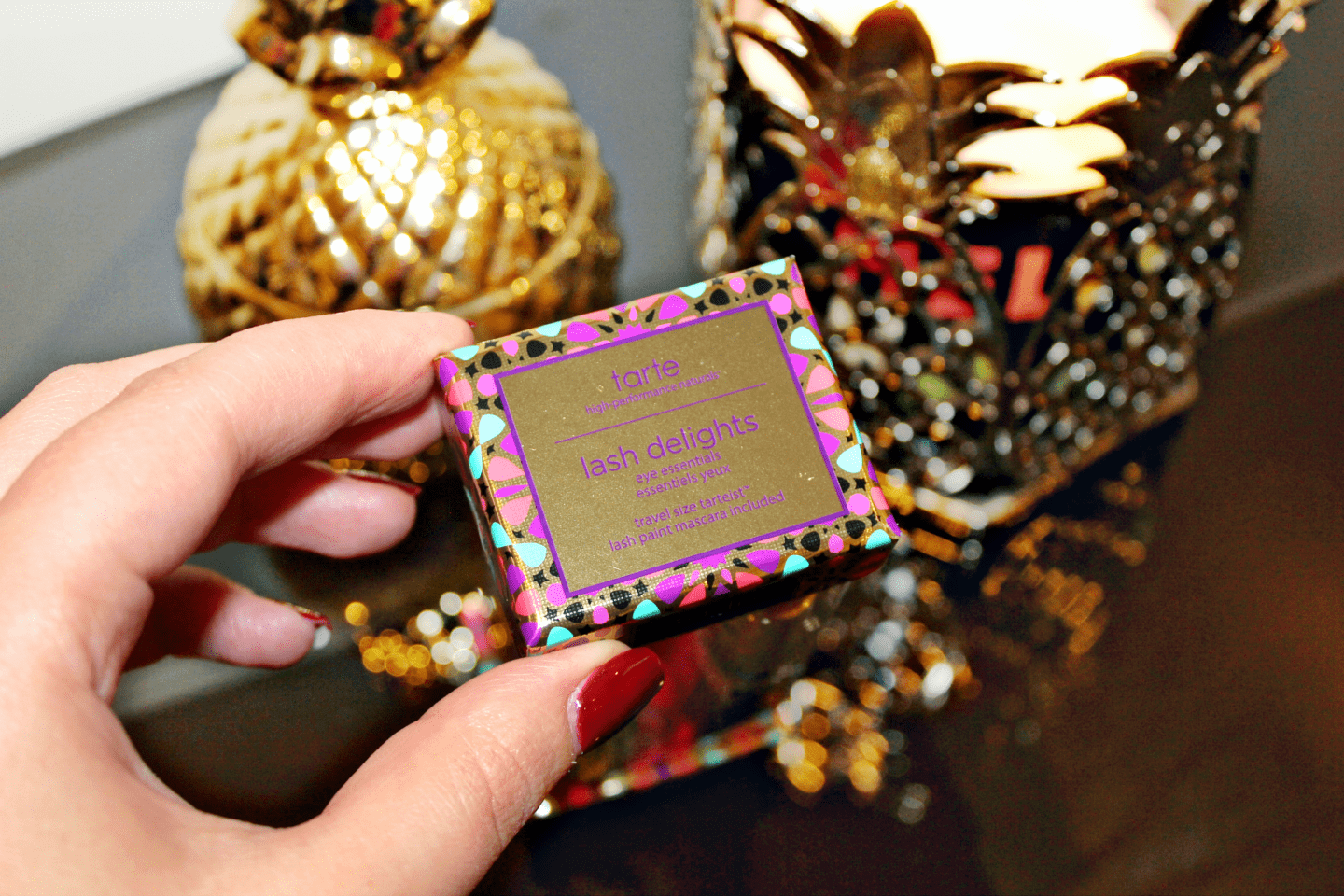 This set is the perfect Christmas gift for any loved ones that enjoy makeup. It's a beautiful collectable and you also get to try out a deluxe sample of the Tarteist Lash Paint mascara. Both the mascara and eyelash curler are great and together they make the perfect combo to get those big voluminous lashes.
Availability
The Lash Delights Eye Essentials Kit is a limited edition set for Holiday 2017, which is available both at Sephora (in stores & online) and on the official Tarte website for US $20 / CAD $25. I think this is such a steal considering you get a stunning collector's edition eyelash curler and a decent deluxe sample size mascara to try.